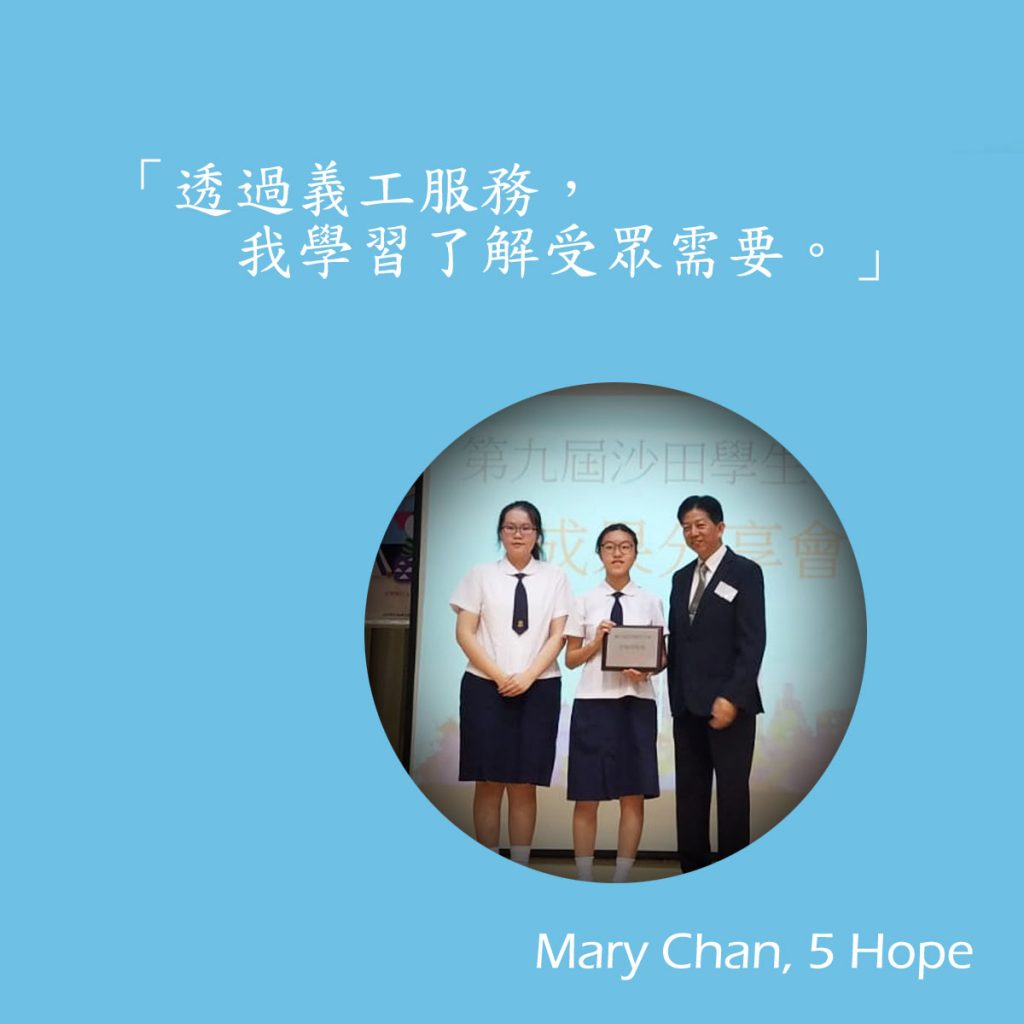 在這一年中,我參加了不同的義工服務,這都為我累積了服務經驗及技巧,更重要的是學會如何更針對受眾的需要。
以我賣旗及社福護老服務的經驗,明白受助者不只需要一次性義工服務。很榮幸得到Mr Ray Hon推薦,參與沙田區學大使計劃。其獨特之處是與同學一手負責籌備至探訪活動,且有多次義工服務。本年度我的主要對象為弱能人士。
第一次服務比較難忘,畢竟有些緊張。一開始以為所設計大電視遊戲不好玩,所以他們不太投入。後來才知大聲重複遊戲規則,確保他們完全明白,才能投入遊戲。 要理解服務對象的真正需要需要細心觀察及經驗累積。
The Ninth Batch of Shatin Ambassadors scheme a full year Scheme that allow us to organize community services for the needy. Via this scheme, my team hopes to show love and care and raise the public awareness of the group that is often neglected – the mentally challenged.
Every social group has its own needs but the segregation in education and health care often puts a label on them.
I learned to become mature and stay positive. Sometimes overthink and things often got complicated without effective communication. The mentally challenged students taught me when taking a step back , we will find a whole new world. With all the energy saved, I can be more dedicated to serve others and connect with the society.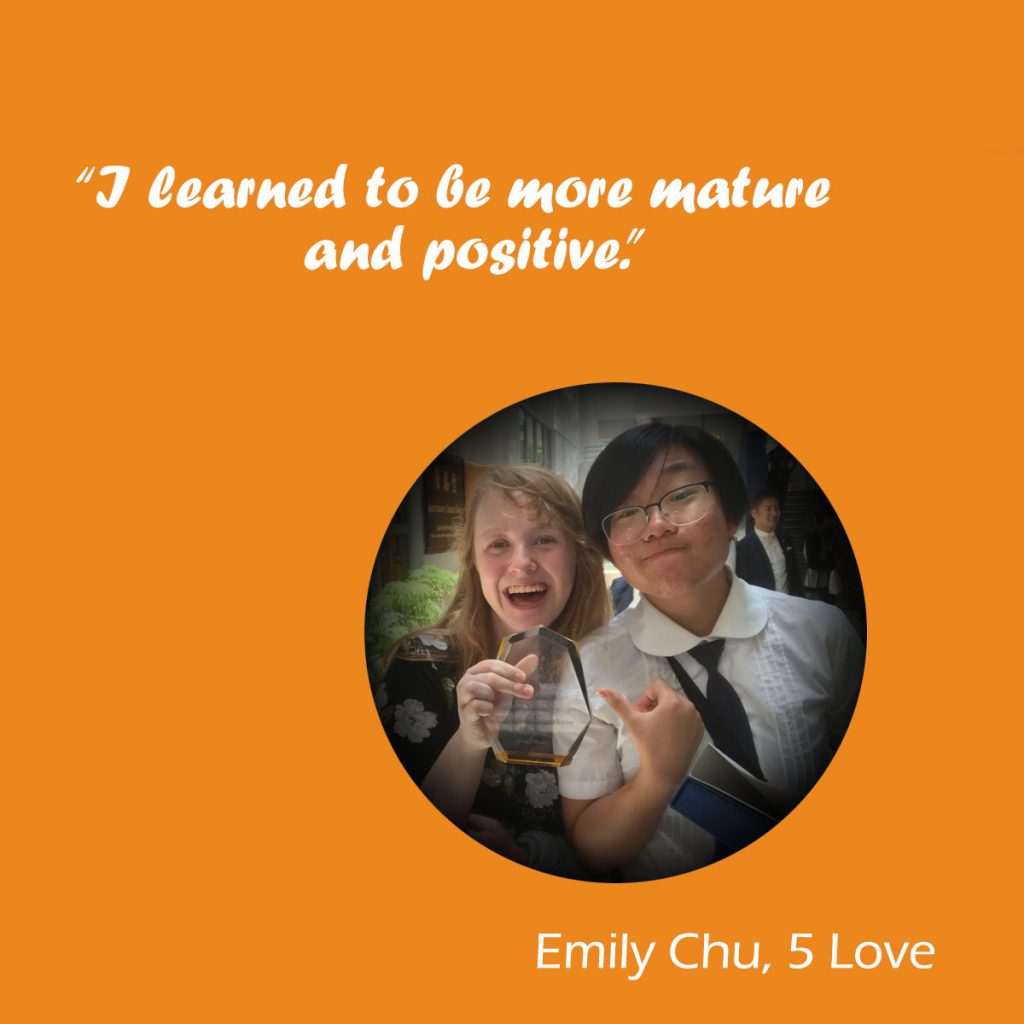 SPKC dedicates to train students as servant leaders. 
Learn more about the exposure we provide: 
Posters with Bible scriptures
Heartfelt sharing by principals', teachers', students' sharing, e.g.
> 培基好人好事
> More assembly sharing, etc. 
Lunchtime forums on social issues
> Integrated Humanities Forums
> Liberal Studies Forums
> Cross-curriculum Forums, etc. 
Reading Period: articles chosen by subject departments
Organizing visits, e.g.
> City Forum
> Legislative Council
> The High Court, etc. 
Organizing activities to cultivate harmonious campus atmosphere, e.g. 
> Thanks-giving activities
> Most Caring Class award, etc. 
Identity building & national education
Flag-raising ceremony
Exhibitions
> 918 Incident
> June 4th Incident, etc.
Rotary Interact Club
Community & Flag-selling Services 
Emergency fund-raising or donation campaigns
Class Social Service Ambassadors
Charity Dress Special Day
Food donation program
AYP program 
"I Can Fly" by Cathay Pacific
Civil rights & responsibilities
Talks
> Getting to know minorities & refugees
> by honourable guests, e.g. Mr Kevin Lau (ex-chief-editor of MingPao), etc.
Practising elections in choosing student leaders and representatives
> Student Union
> Committee of 4 houses, etc.
School policy forums 
Green Christmas 
Straw-free, disposable-utensil-free tuck shop
Donation of reusable items, e.g.
> red packets
> moon cake tins
Energy-efficient classrooms
Horticulture Club