The results of the HKDSE Examination (2019) were promising as 68.2% of our students attained the requirement for university admission (33222) which is far higher than the Territory Average of 42.1%. The percentage that is eligible to sub-degree programmes (22222) was 96.9%. The overall subject pass rate was 98.5% while the percentage of attaining level 4+ was 45.4%.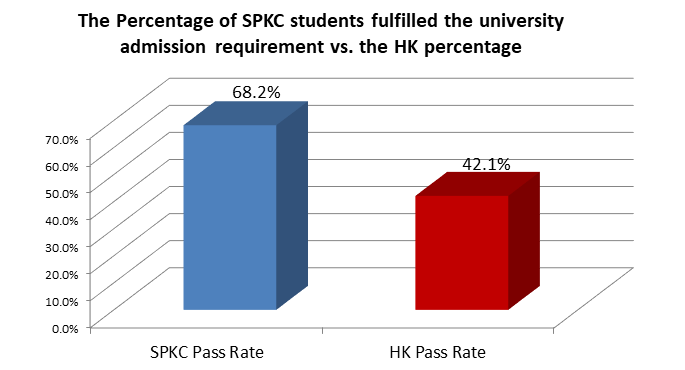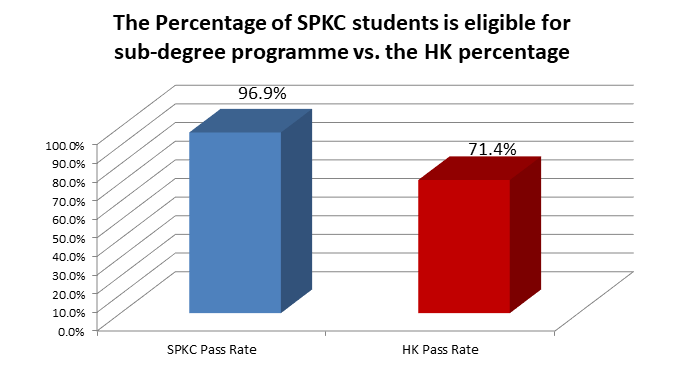 The pass rates of 17 subjects including the 4 core subjects were all above the average in Hong Kong. The pass rates of the 4 core subjects were English Language (100%), Chinese Language (97.7%), Mathematics (98.4%) and Liberal Studies (100%). Other 11 subjects with 100% pass rates were Biology, BAFS(Accounting), BAFS(Business Management), Chinese History, Geography, History, Information and Communication Technology, Literature in English, Physics, Visual Arts and Music.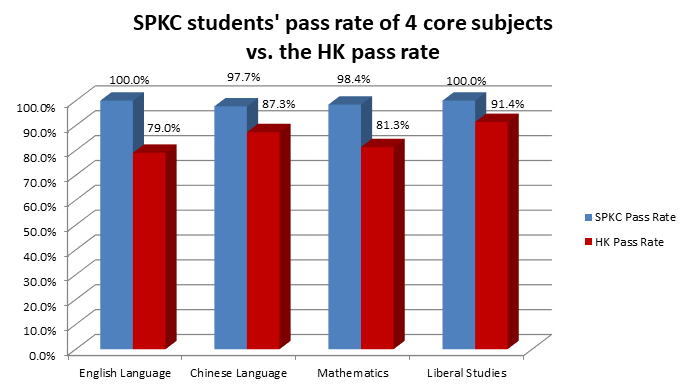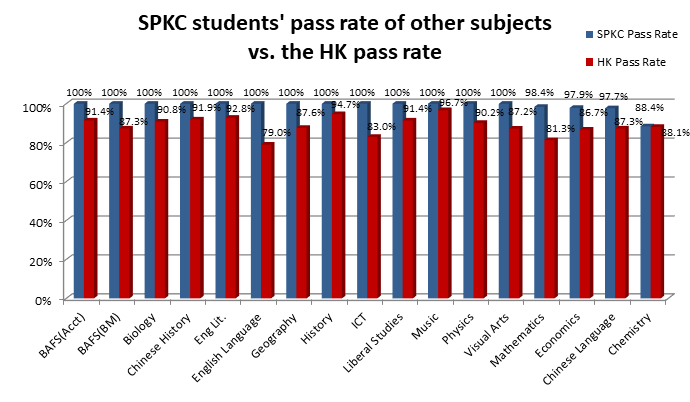 Among these, the 10 subjects with higher percentage of attaining level 4+ than those in Hong Kong were listed as below: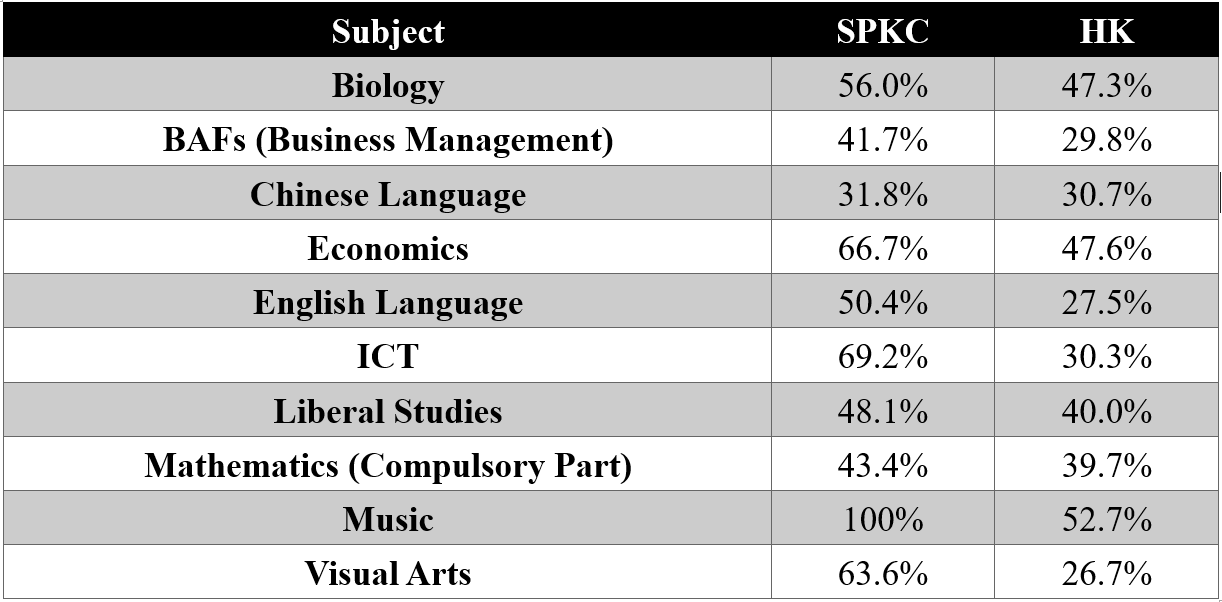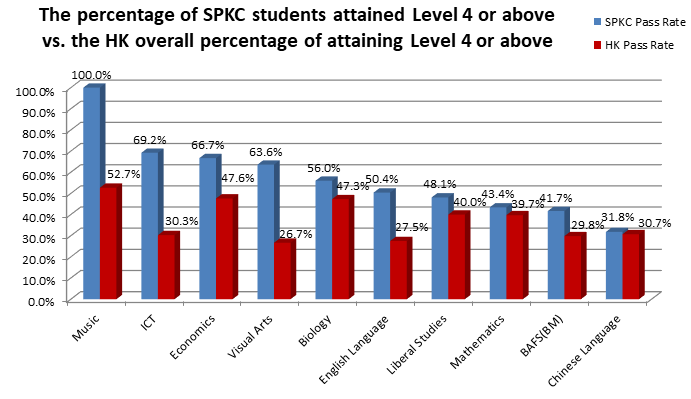 Altogether 7 students obtained outstanding achievement in HKDSE 2019. They all attained total scores of 30 or above from their best six subjects (including the four core subjects).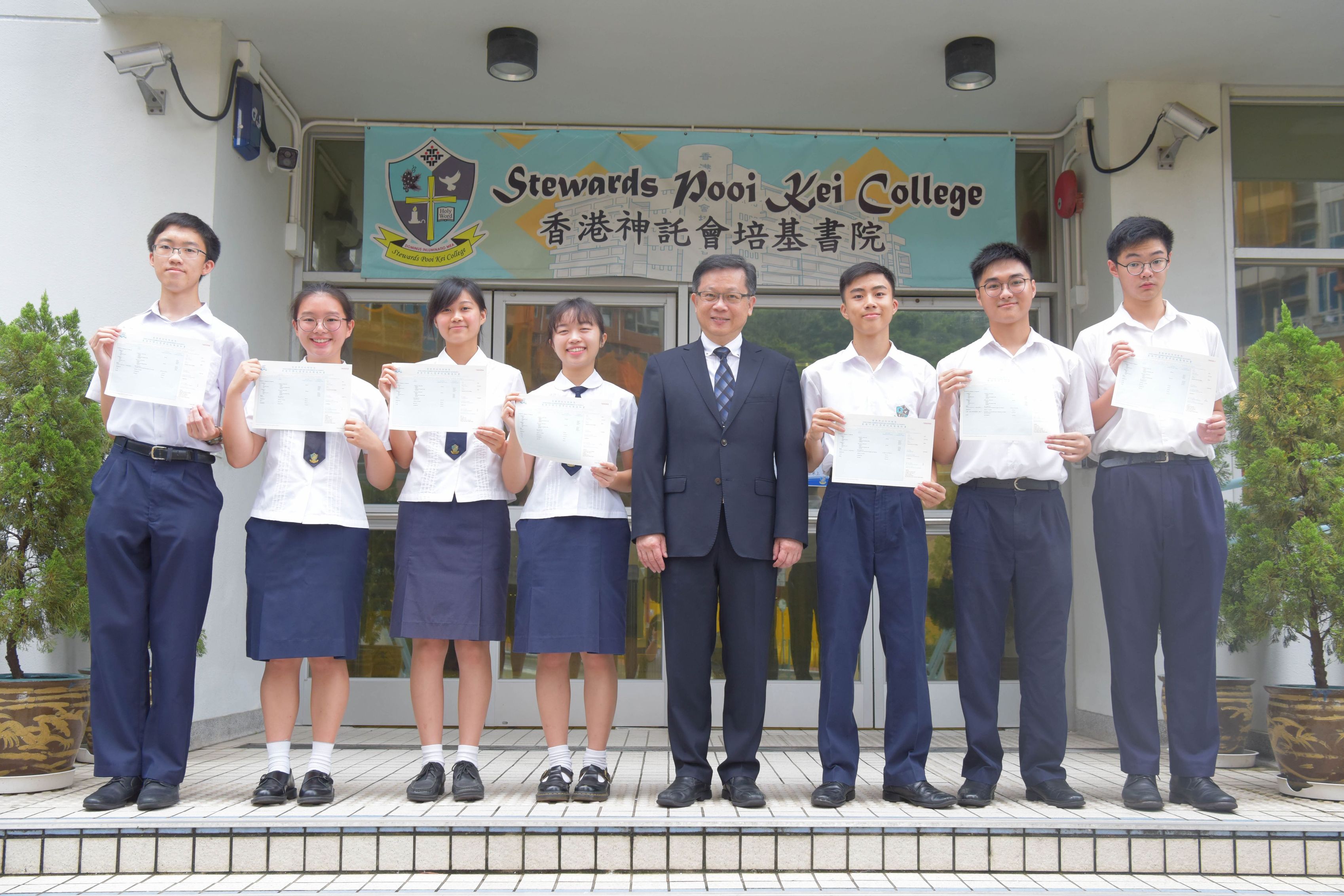 [From left to right] LAM Tsun Ting Solomon (6 Peace), WONG Wing Kei (6 Hope), SIU Sum Yuet (6 Peace), CHEUNG Hoi Lam Hermes (6 Love), Mr. Peter YUEN (Principal), CHUNG Nathan Rhys (6 Peace), SO Hin Kei (6 Love) & WONG Chi Heng (6 Peace)