The Championship of Inter-school 5-a-side-Football Competition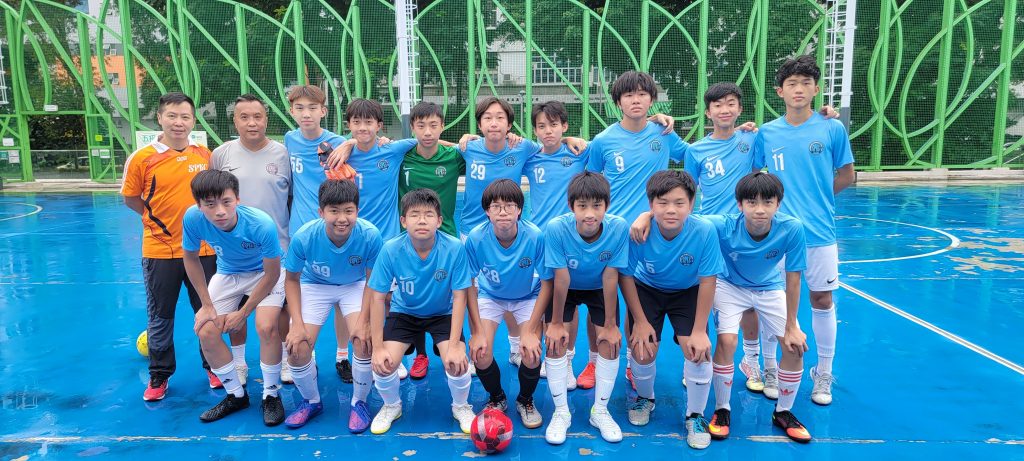 We are elated to announce our school's football team got the CHAMPIONSHIP of the Inter-school 5-a-side-Football Competition.
From Year 2019/20 to 2020/21, we had never had any contact-sports competitions. At the very end of this academic year, we finally have the chance to have this kind of sports competition. Within a very short period of time, we had to prepare the students' registration card of HKSSF, recruit members to join this competition in the exam period with parents' approval, arrange extra training in the exam and LEWOWA period and allocate the time slots for  different sports teams to use the playground. Last but not the least, students had to attend different supplementary lessons, not to mention the unstable weather.
All of our PE teachers tackled all these problems. Thank God!
He sends his angels to SPKC. The big brothers, i.e. recently graduated alumni, came back to help train with their little brothers and battled with them to strengthen their skills and tactical mind. With the guidance from Mr. Ling Chi Hung (our coach), they have been well trained this whole year through face-to-face training and zoom meetings. Soccer team was so blessed for the support of so many parties, namely parents, alumni and schoolmates. With their support, we brought home this precious and fabulous trophy.
It is not an easy task as
1) our members include 6 S1-S2 members, 5 S4 members, 3 S5 members and a S6 member while other teams are mostly composed of S5 members and even S6 members.
2) we are a Division Two team but have to compete with Division One teams in Shatin and Sai Kung Secondary School Area. These members do deserve our appreciation.
As we were not strong enough to start an overwhelming aggressive tactics as mentioned before, in the first 15 minutes, we were passive and could not perform well to organize an attack. We persisted to do a lot of work to defend, and finally passed the ball to Cheng Lok (vice-captain) near the penalty area and got the first score in this match. It was not the time to celebrate because we were under more serious reaction from our opponent ever since our score. Hugo Fong (captain) got a free kick in the half court of Ti-I College (Division One) and he shot the ball in the goal. These two incredible scores brought this Championship to Pooi Kei finally.
Back