School Opening Ceremony
The opening ceremony every year is meaningful to our school. The reason behind is that it does not only mean that a new academic year for our students in the school begins, but it also means a new batch of S.1 students come to our school and begins their secondary school life here, a milestone in their life journey.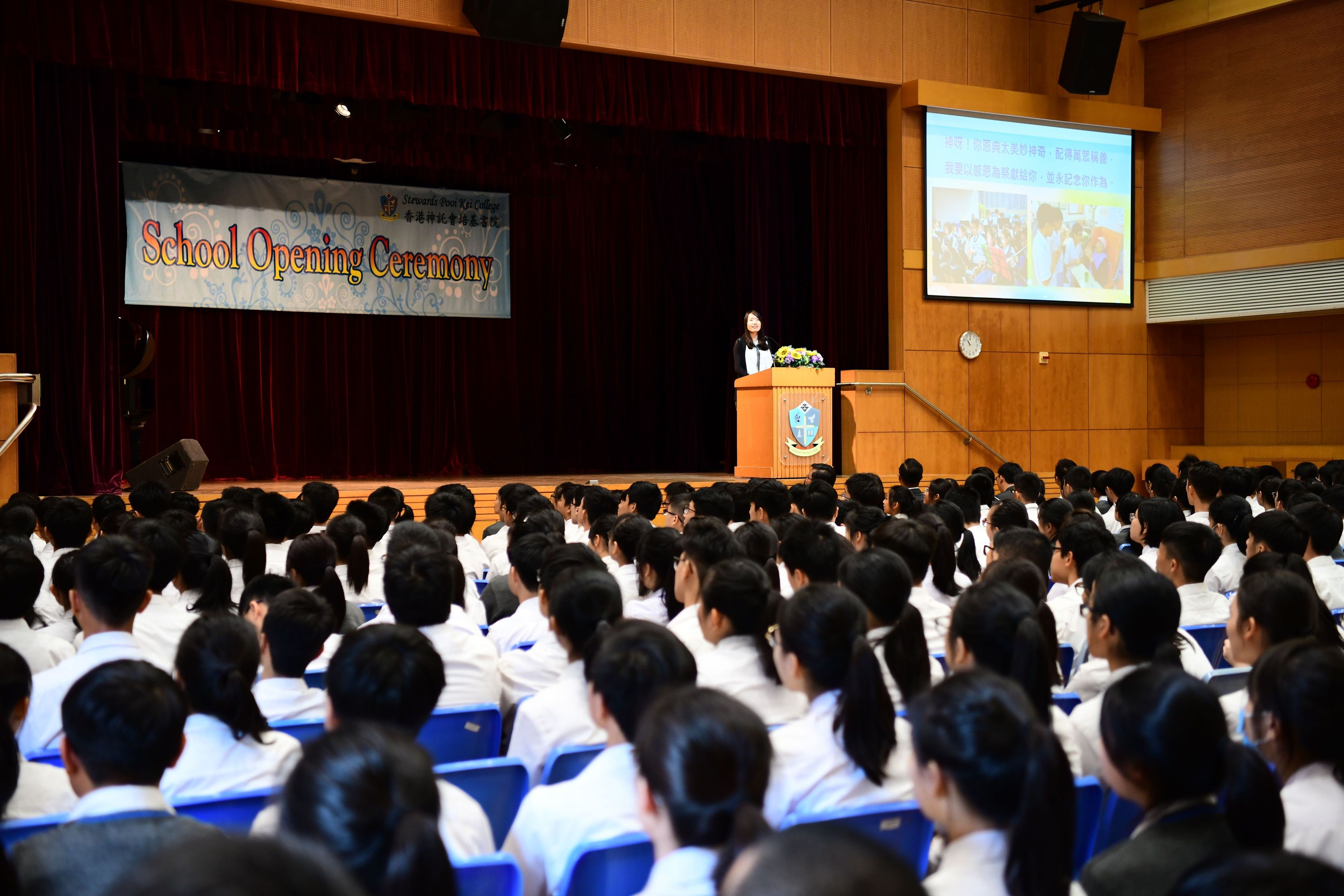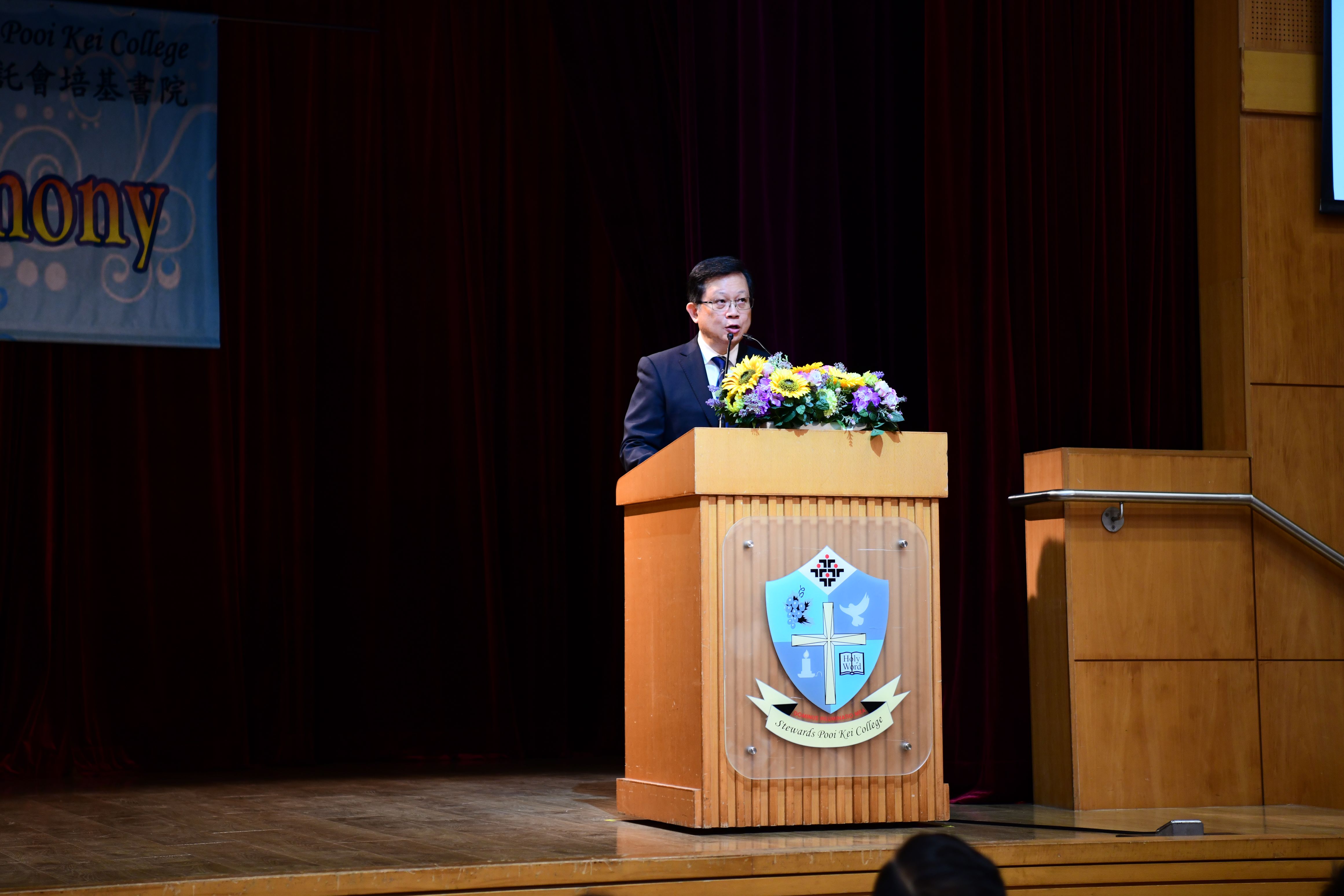 Our principal, Mr. Peter Yuen shared with all Pooikeinians his words of encouragement.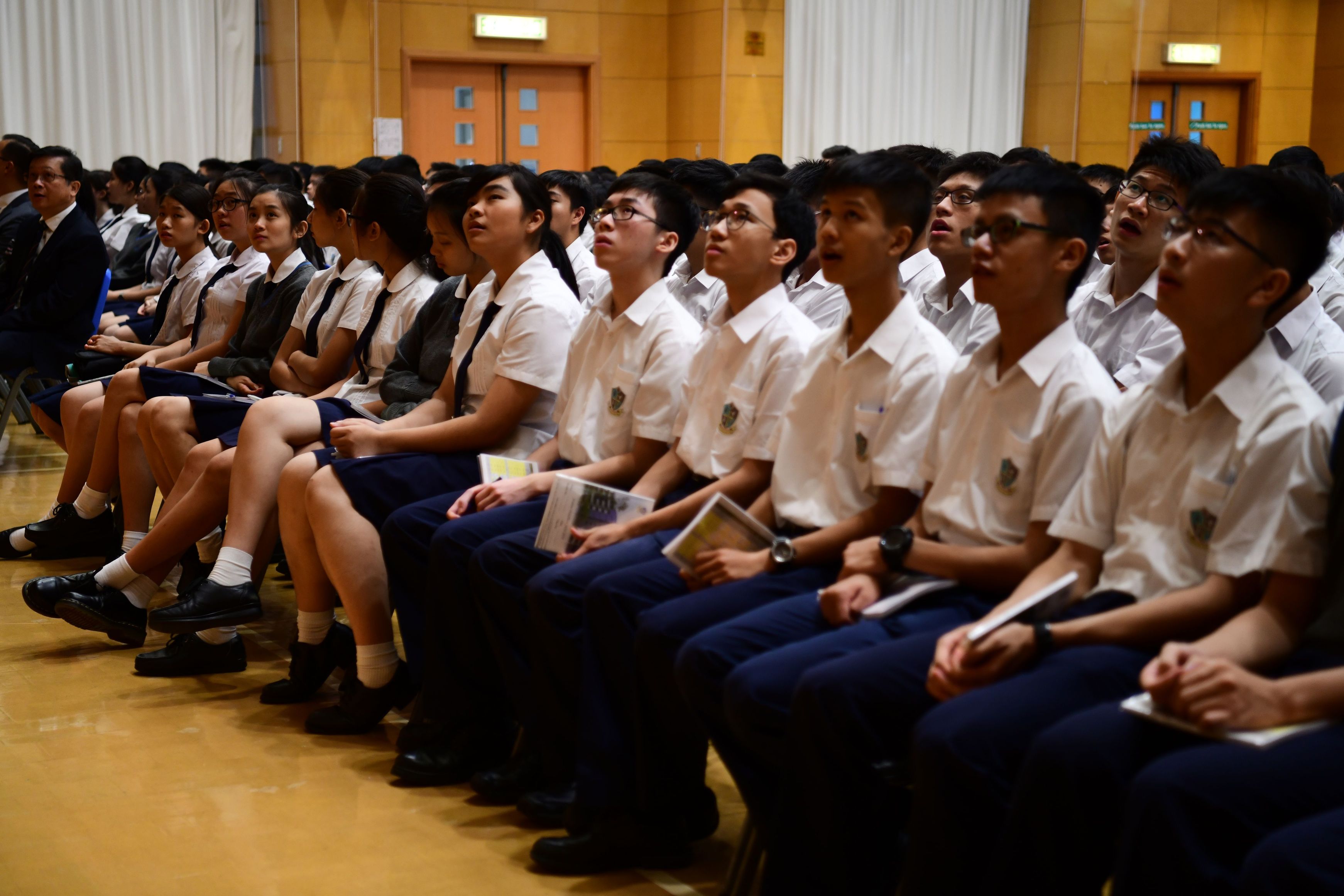 All Pooikeinians were ready for the new challenges in the school year.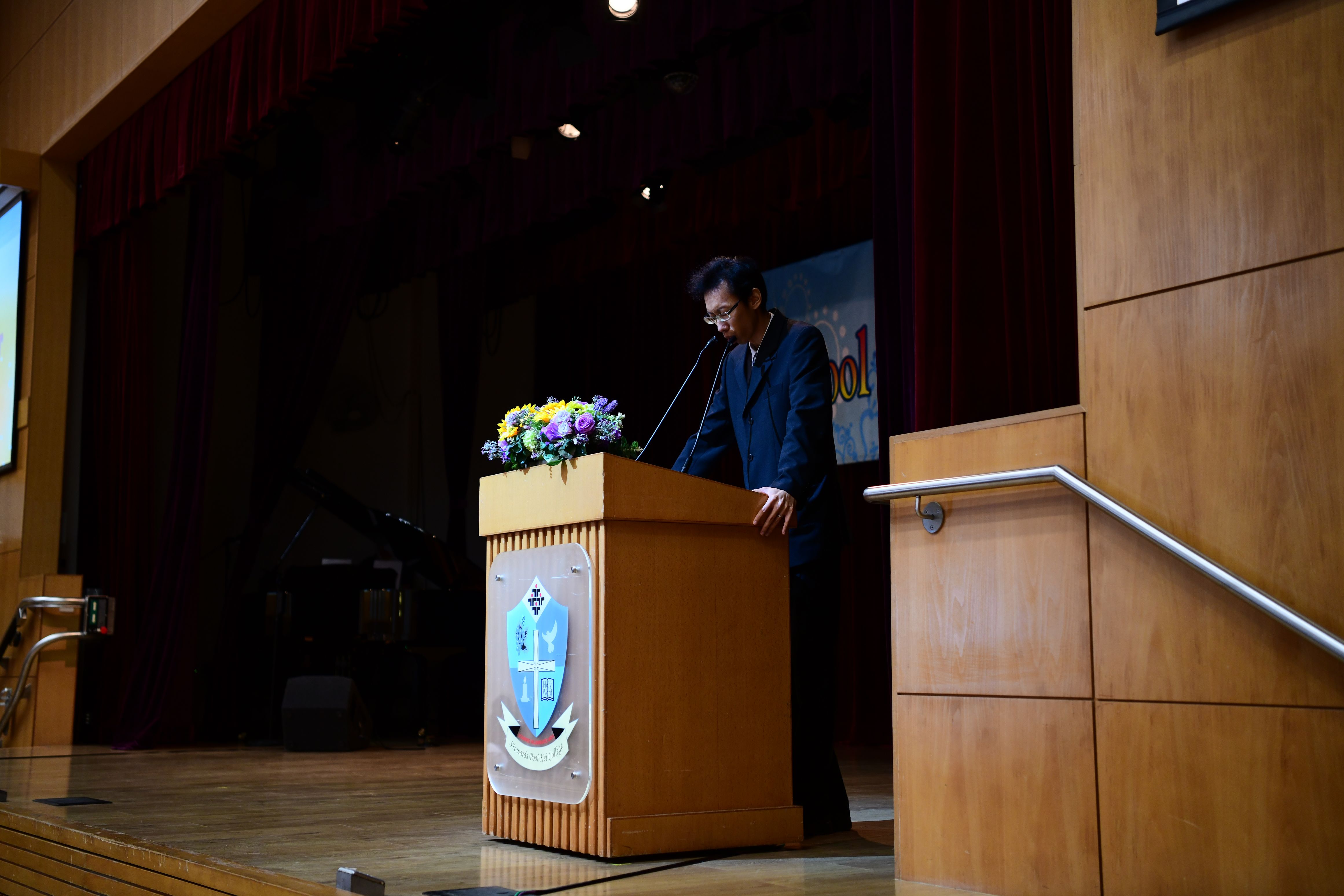 The ceremony ended with benediction by Pastor Wilson Chau of Abundant Grace Church.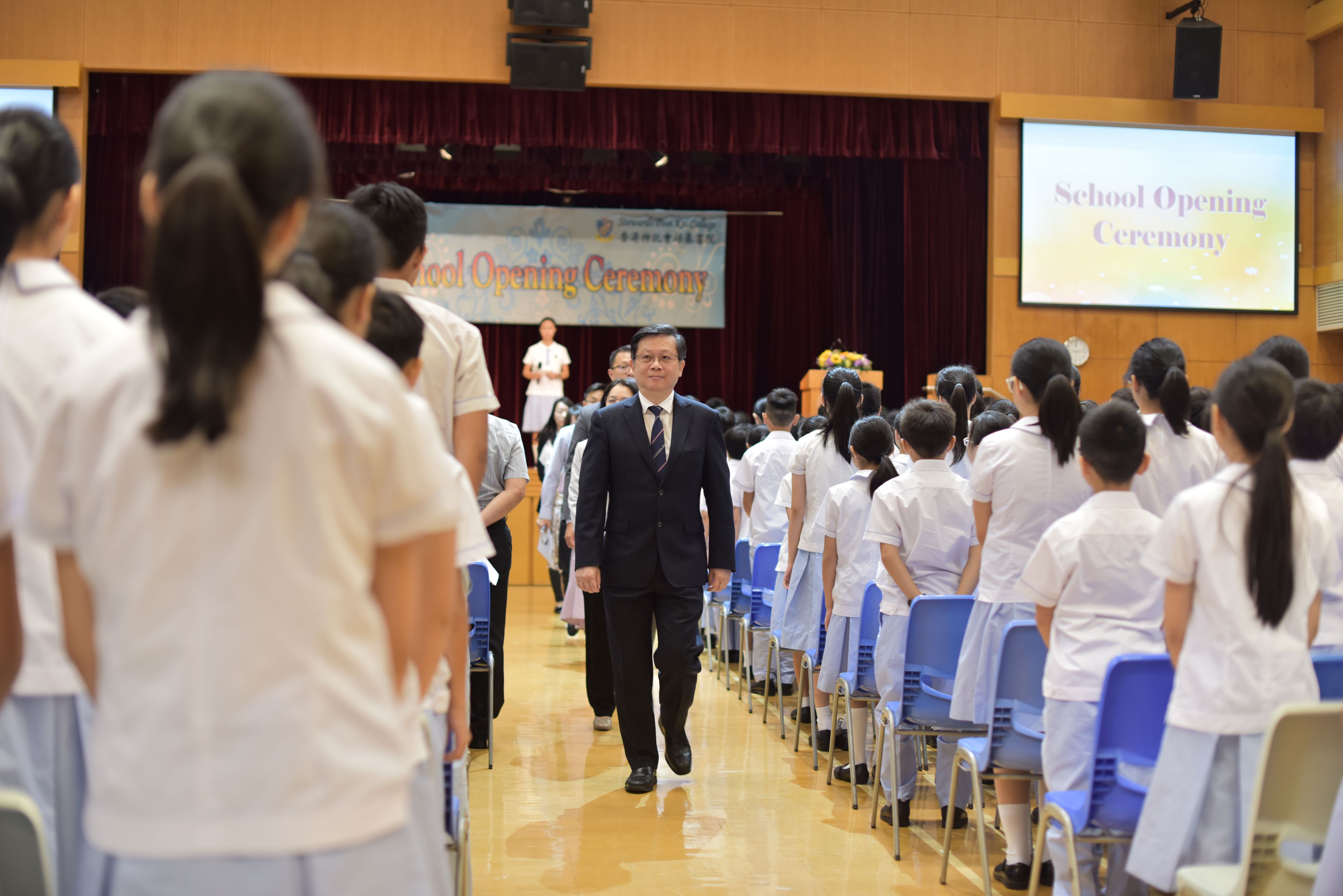 It will be another fruitful year Pooikeinians! Let's march on!
Back