JA Company Program Trade Fair
A group of S5 students participated into 2015/16 Junior Achievement Company Programme. They formed a student company, called Utopia, selling self-designed schedule books and tattoo stickers. A sales booth was set in Trade Fair in Chater Garden on 12 December. Their designs received positive feedbacks and the sales performance was encouraging. Their effort and devotion was highly appreciated.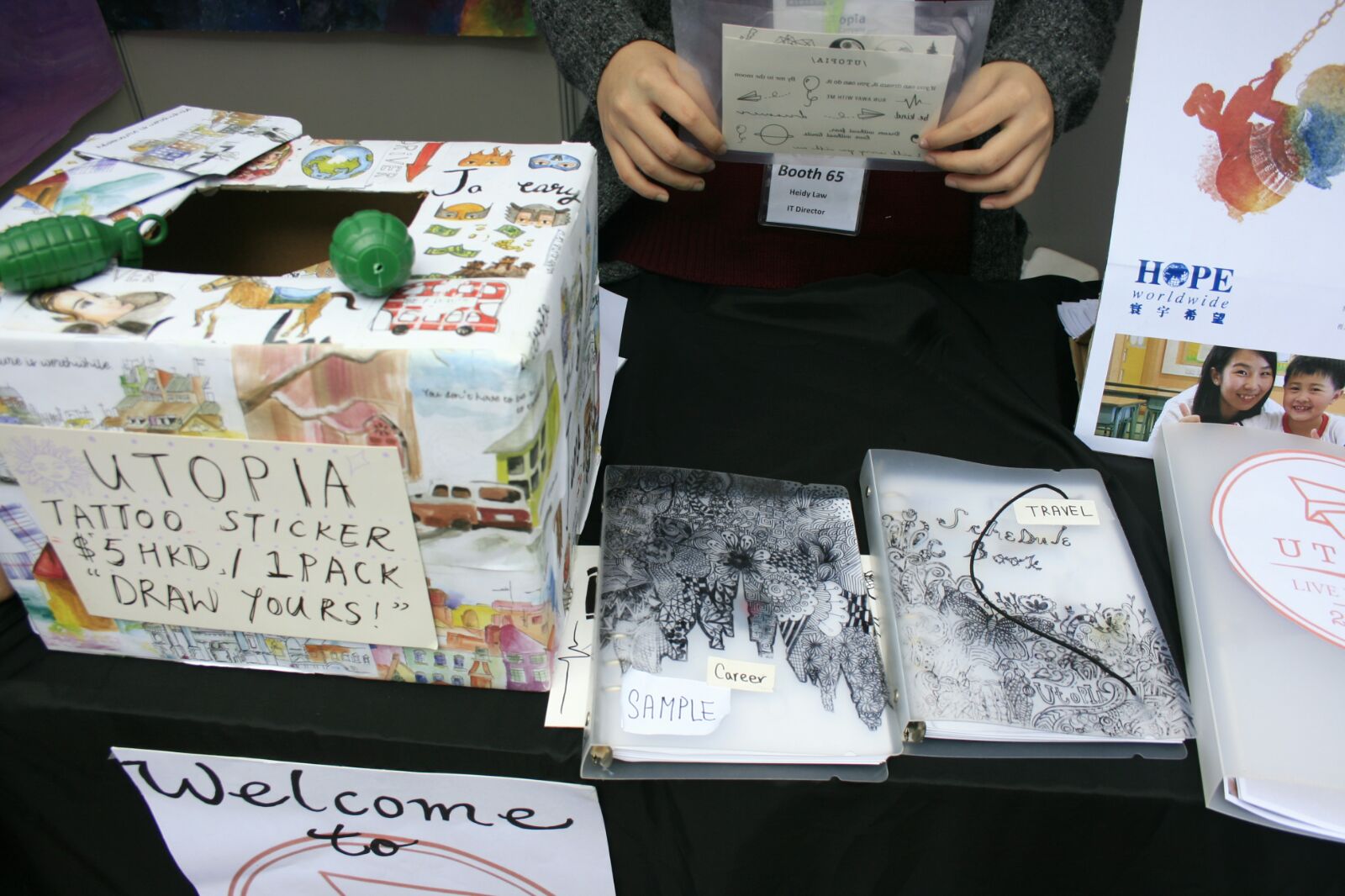 Our school's products included self-design schedule books and tattoo stickers.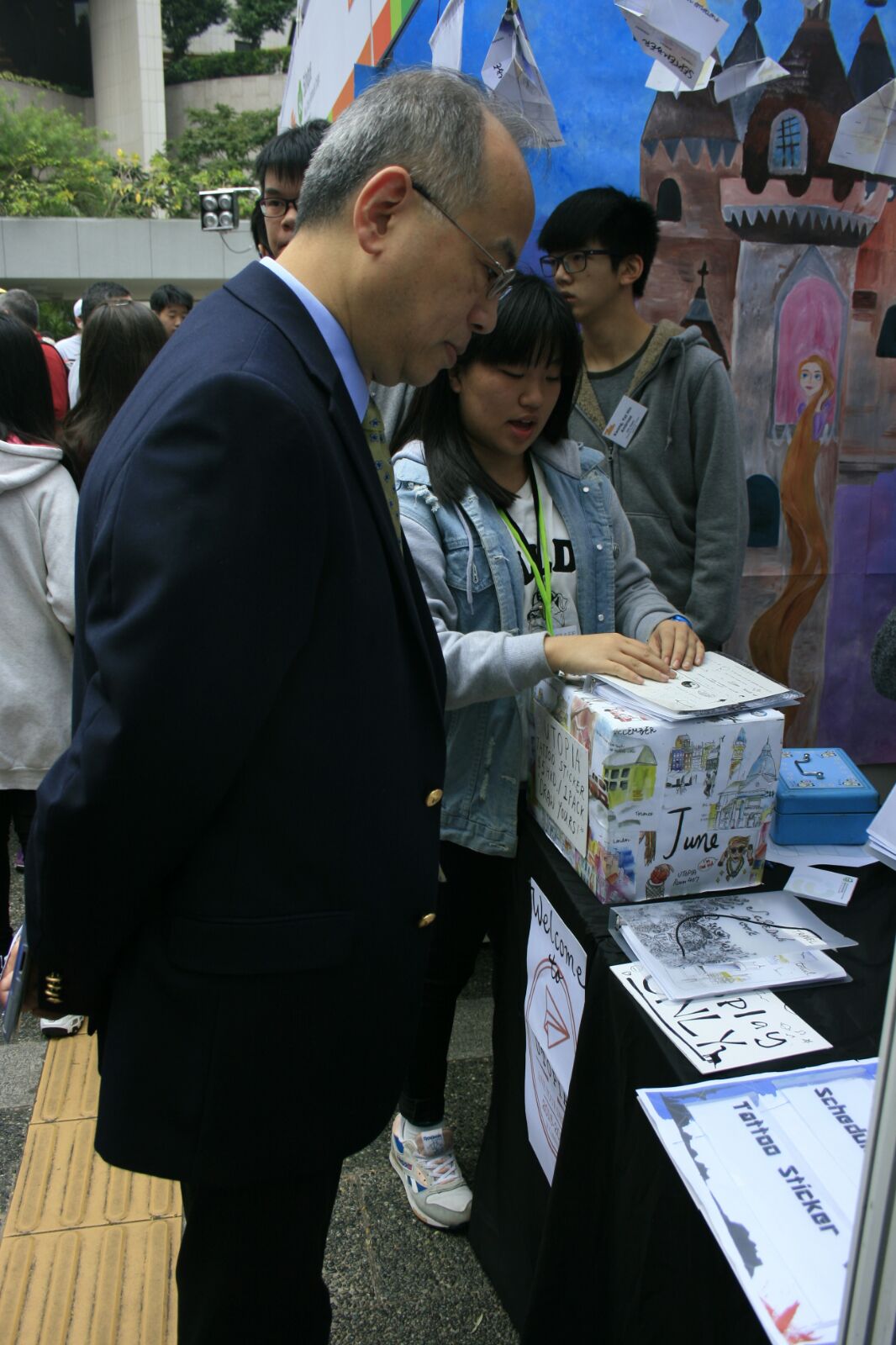 A student was explaining the product concept, which originated from childhood's dreams, to the judge in detail.
A student acted as a mobile promoter wearing a custom of green little soldier.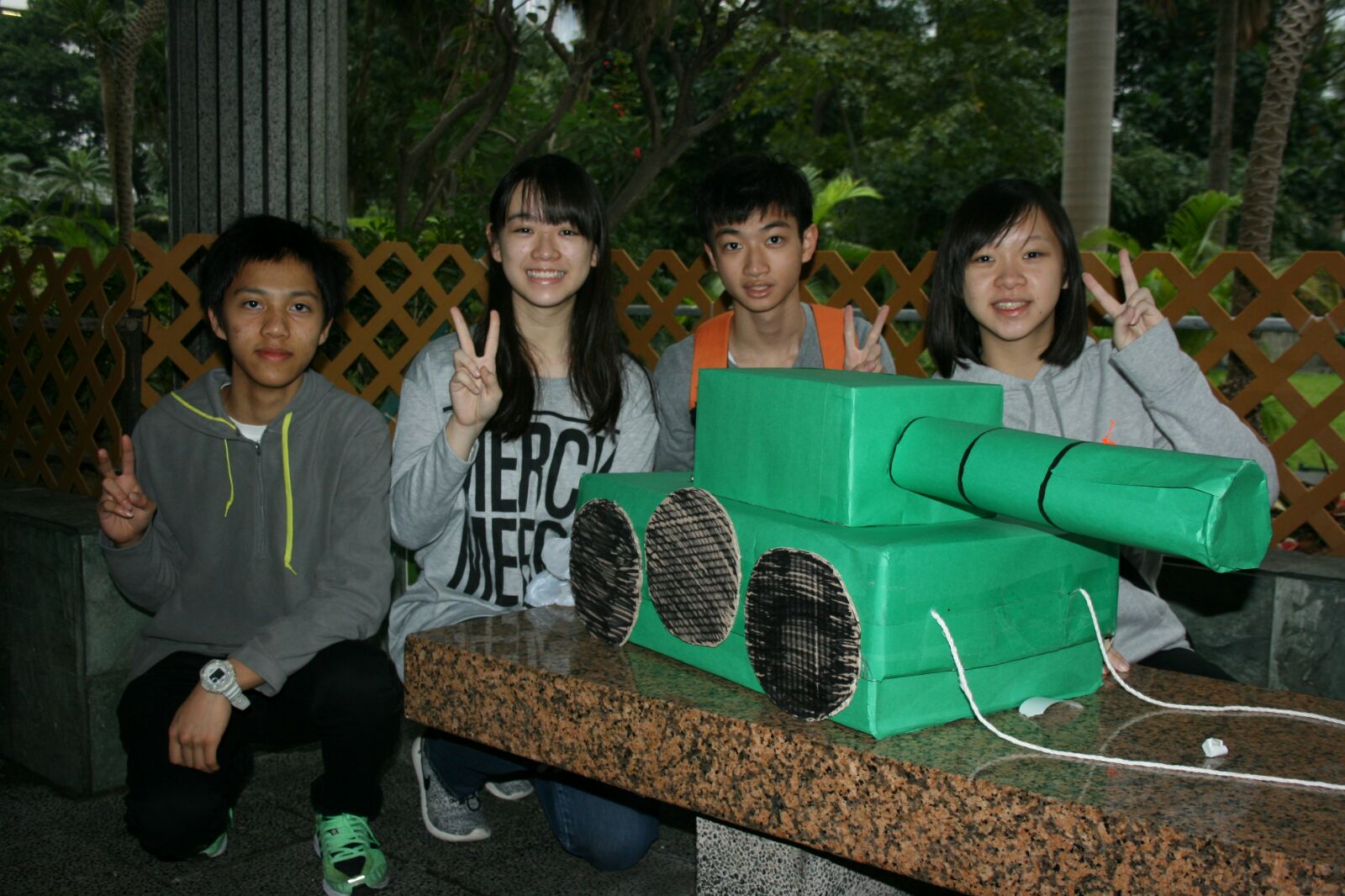 A group of students helped preparing the props for our mobile promoter.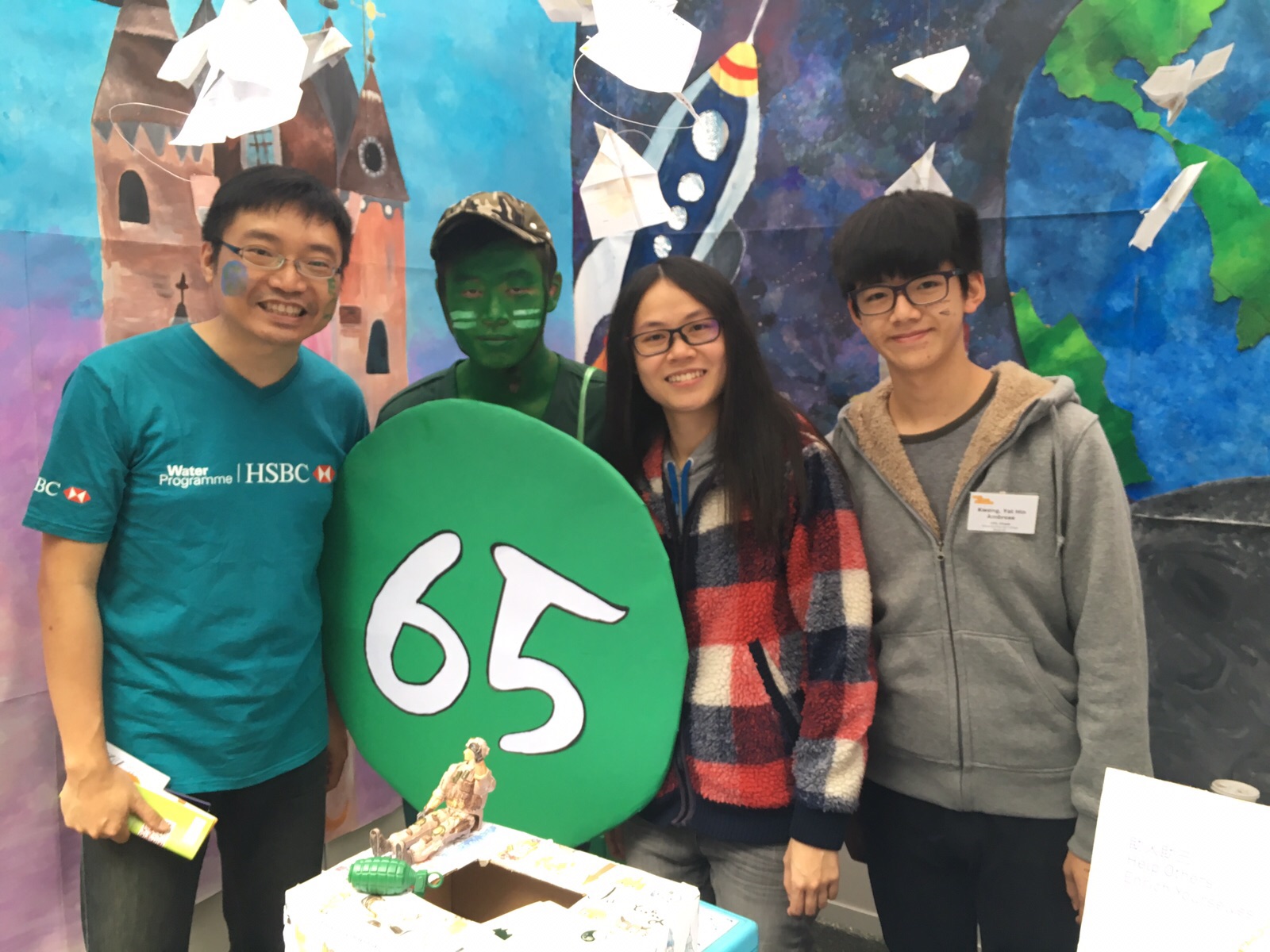 A business advisor took photo with Ms. Jovi Ma, our student CEO and mobile promoter in front of the well-designed backdrop.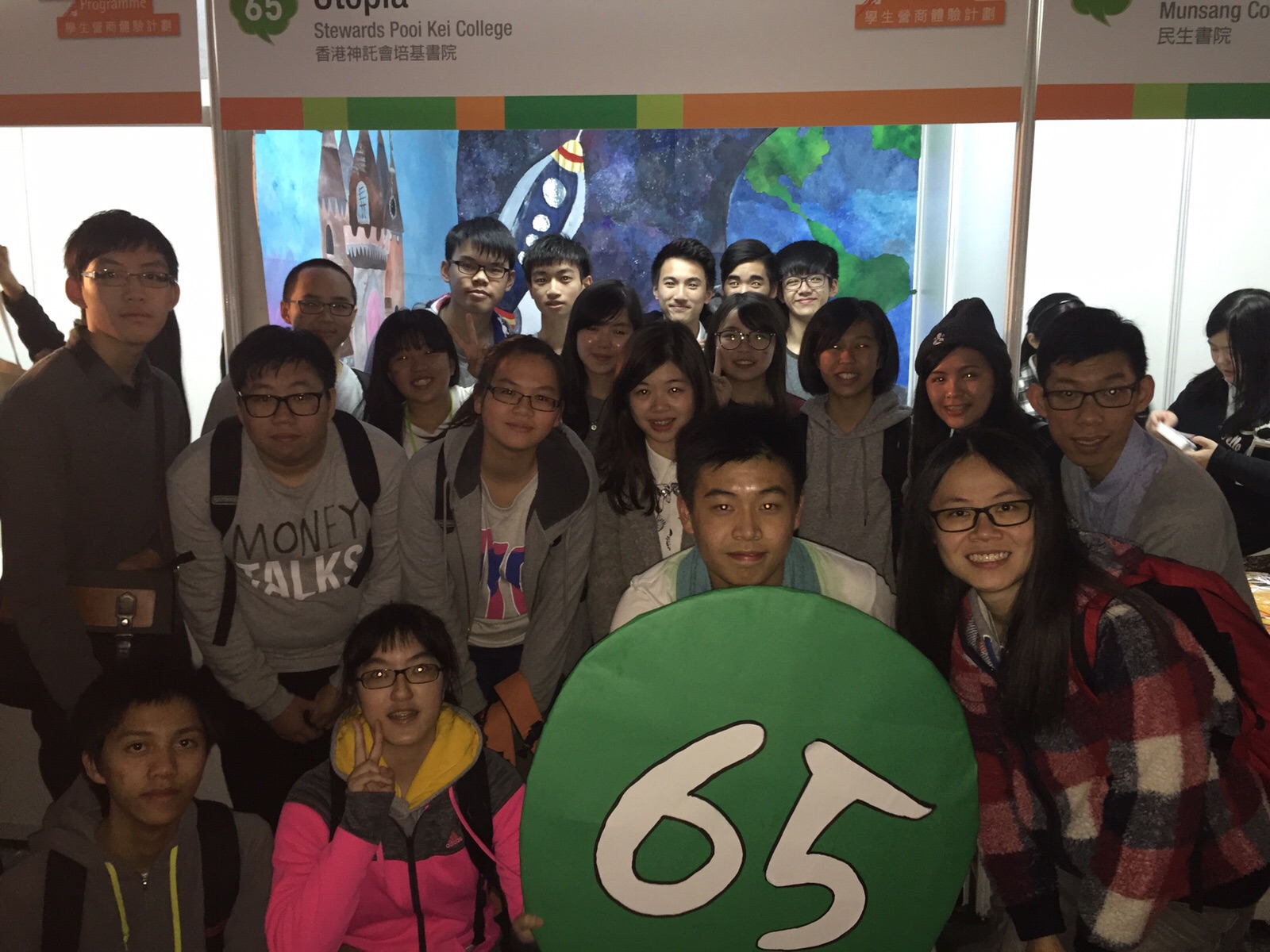 All staff of Utopia, including students and teachers, shared the happy moment after a whole day of sales.
Back