Fruits of Devotion and Diligence – Class of 2022
Congratulations to the Class of 2022 for their achievements in the 2022 HKDSE! Today, the unparalleled perseverance of our S6 students as well as the unremitting devotion of our teachers bore fruit. S6 Pooikeinians truly deserve a pat on the back for their resilience in the past three years of disruption and uncertainty.
Amongst our outstanding graduates, Wong Wing Nam Vennie is worthy of particular mention. She attained an exceptional HKDSE result of 5**, 5**, 5*, 5*, 5*, 5 and 5, scoring a total of 42 in 7 subjects.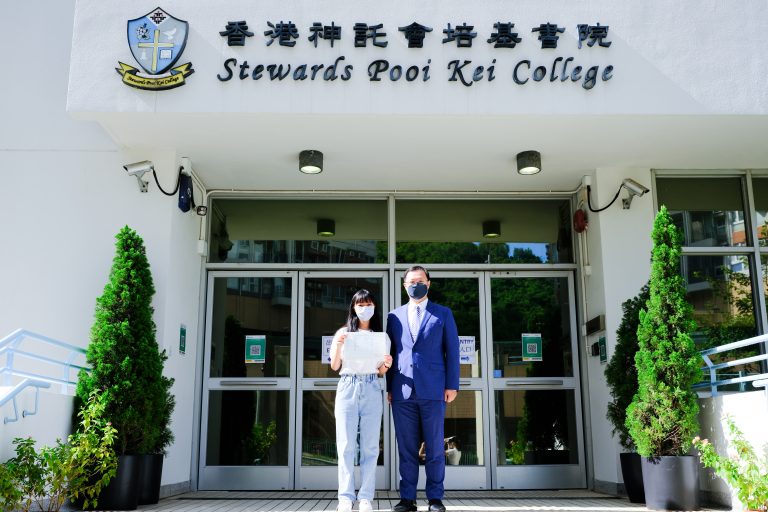 Prior to this, Vennie has been offered the Multi-faceted Excellence Scholarship (MES) from the HKSAR Government – a prestigious award given to the distinguished few who excel not only in academic pursuits, but also in sports, arts and community service. The MES entitles her a scholarship covering her tuition fees throughout her 6 years of undergraduate studies in either the Faculty of Medicine of HKU or that of CUHK, from both she received a conditional offer.
Once again, congratulations to our students who excelled in the 2022 HKDSE Examination. The following is a snapshot of this memorable moment celebrating their achievements: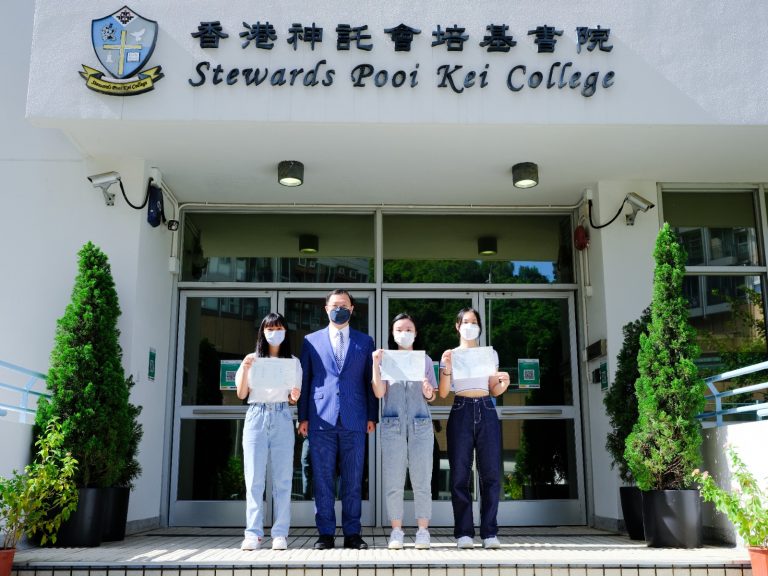 This year, both the percentage of our S6 students fulfilling the general requirements for university admission (33222) and the percentage eligible for sub-degree programmes continued to be higher than those of the territory averages.
We are also pleased to announce that 15 of our subjects obtained pass rates that surpassed the territory wide averages. Among these subjects, 8 subjects outperformed the territory averages in attaining Level 4 or above. Particularly worth celebrating was our students' pleasing performance in Liberal Studies: their results surpassed the territory averages in all levels. The S6 Pooikeinians' pleasing result in Chemistry is also commendable; they all obtained Level 3 or above.
Once again, congratulations to the Class of 2022, and we wish them every success in their future endeavors!