First Runner-up of our Soccer Team (Grade C)
Our Soccer Team (Grade C) participated in the 4 A-side Soccer Competition. Not only did they enhance their soccer skills, but also it was a good chance to contribute to the school by showcasing their best to strive for the excellence.
Having a good team spirit and a strong sense of belonging to the school are the keys for them to overcome the difficulties in the competitions as the competitors were strong and skillful.
Our Soccer Team (Grade C) is so blessed to have won the game and got the first runner-up. All members enjoyed the game and gained fruitful experience.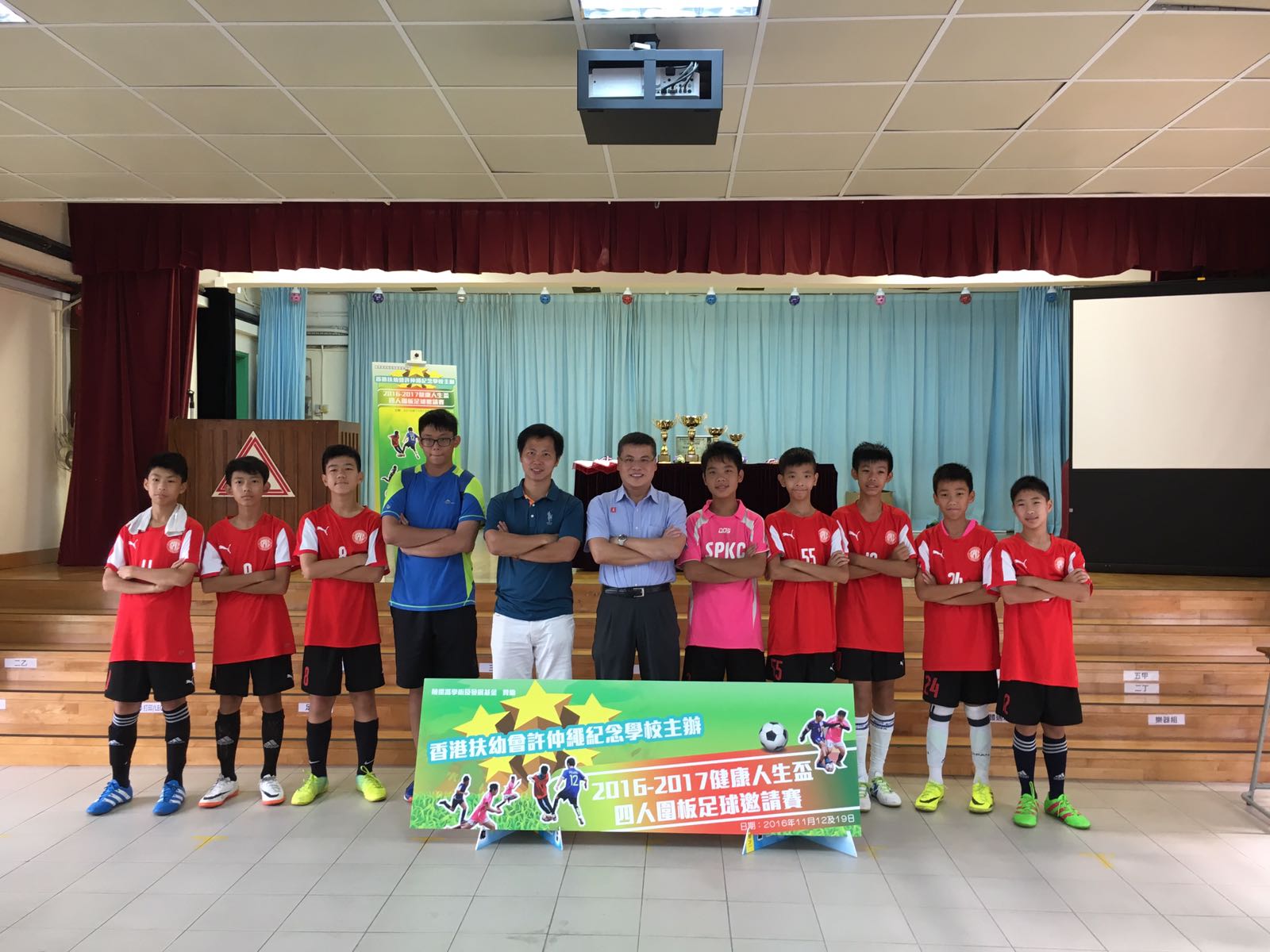 Team Photo took on 19 November 2016
Team Members: start from the right hand side_CHAN CHIN FUNG (Captain), NGAI King Lok (Goal Keeper), LEUNG Ka Ho, CHEUNG Ka Chai Adam, OR Chun Ting (Goal Keeper), Hugo Lam (Assistant Coach), WONG Yat Long, SHEK Ho San, LAI Pak Long (Vice-captain) with Principal Mr. Wong of Hui Chung Sing Memorial School.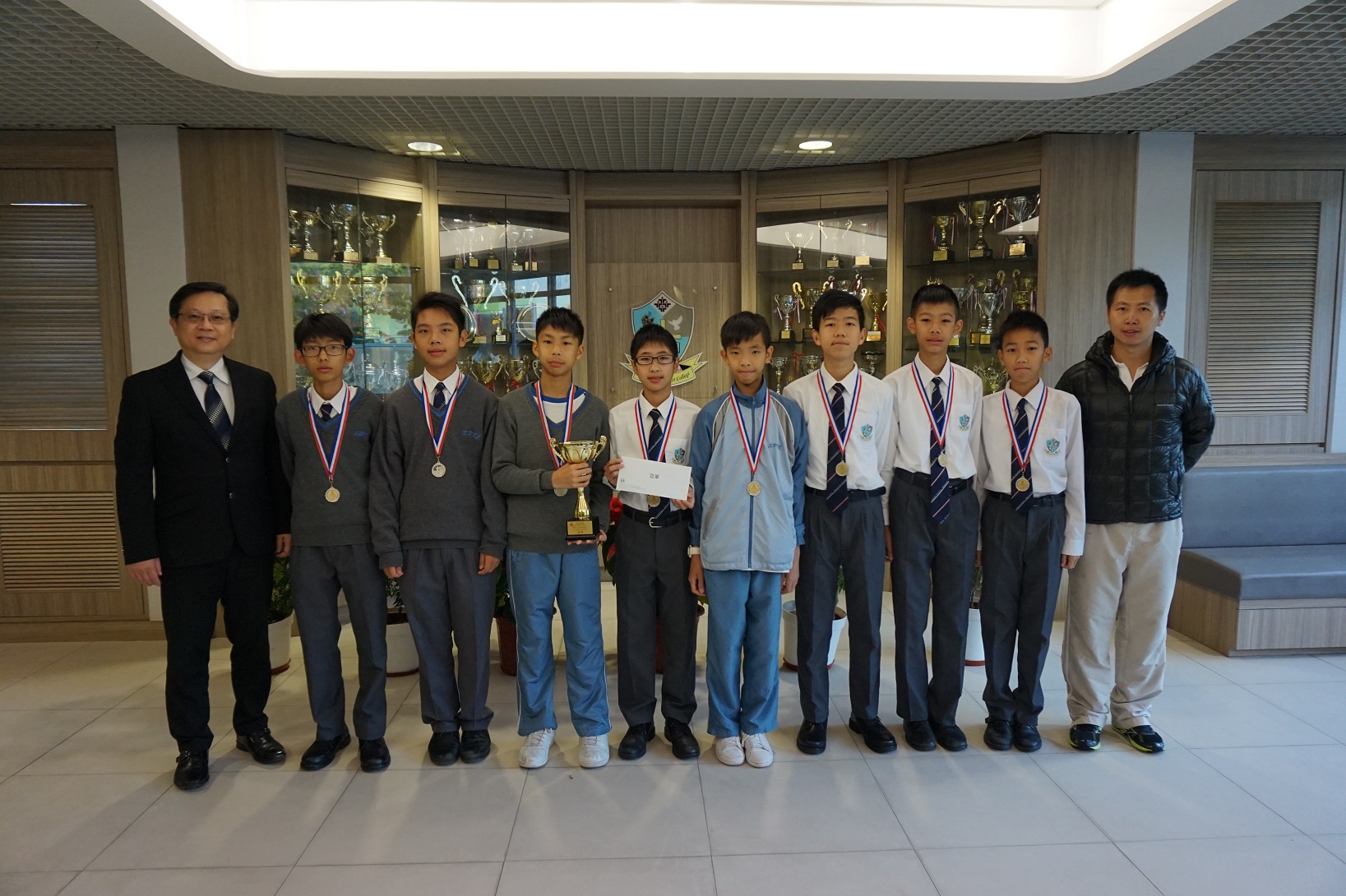 We are awarded the First Runner-up by Principal Mr. Yuen. (Photo was taken on 15 Dec 2016)
Back