Awarded in Interschool Creative Green Model Car Competition
創意環保動力模型車全港校際比賽獲獎
二零一三年十二月一日
Our students have joined the Interschool Creative Green Model Car Competition 2013, organized by the Federation of Hong Kong Electrical & Mechanical Industries Trade Unions, EMF Social Services Centre and the Hong Kong Holistic Intelligence Development Association. The competition was held on 1st December, and one of our groups has won the HK Electric Cup (Green Award).
本校參加了由香港機電業工會聯合會、香港身心智能發展總會及機電聯社會服務中心主辦的「2013創意環保動力模型車全港校際比賽」。比賽已於12月1號完成,而本校其中一隊獲得了港燈盃環保獎。
| | |
| --- | --- |
| Group Members | 得獎隊伍成員: |
| S4-Grace MAN Chi Lok | 文智樂 |
| S4-Faith LIU Wing Sang | 廖榮笙 |
| S4-Faith WANG Fong Lap | 王方立 |
| S4-Faith YUEN Hok Hin | 阮學軒 |
| S4-Hope CHIM Hiu Tik | 詹曉迪 |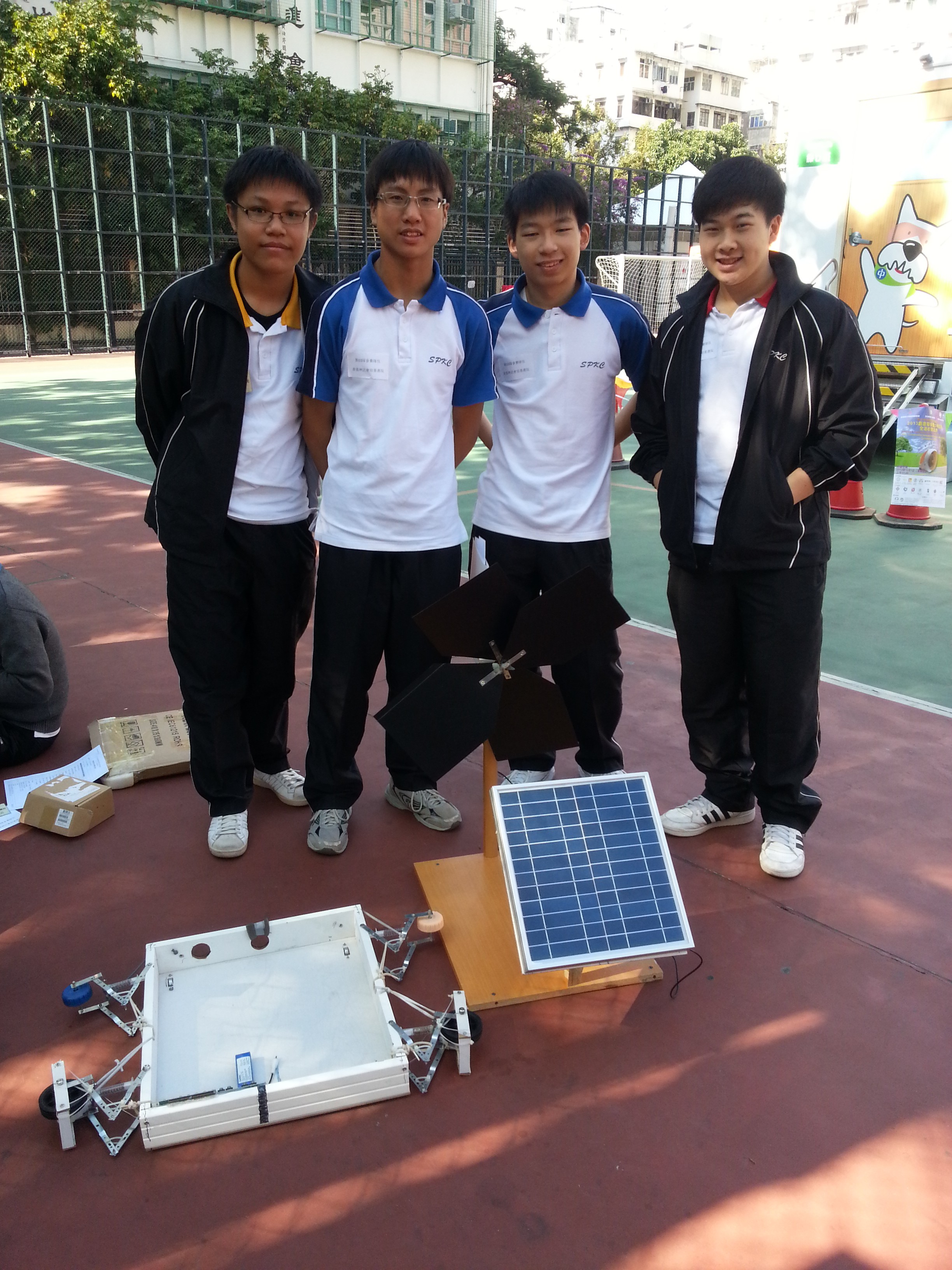 The awarded group uses solar power and wind power as their green power source. Both the model car and the supporting stand for the power generator are made up of recycling materials.
得獎隊伍使用太陽能及風能作為環保動力能源,而模型車及發電台的支架皆用上循環再用物料。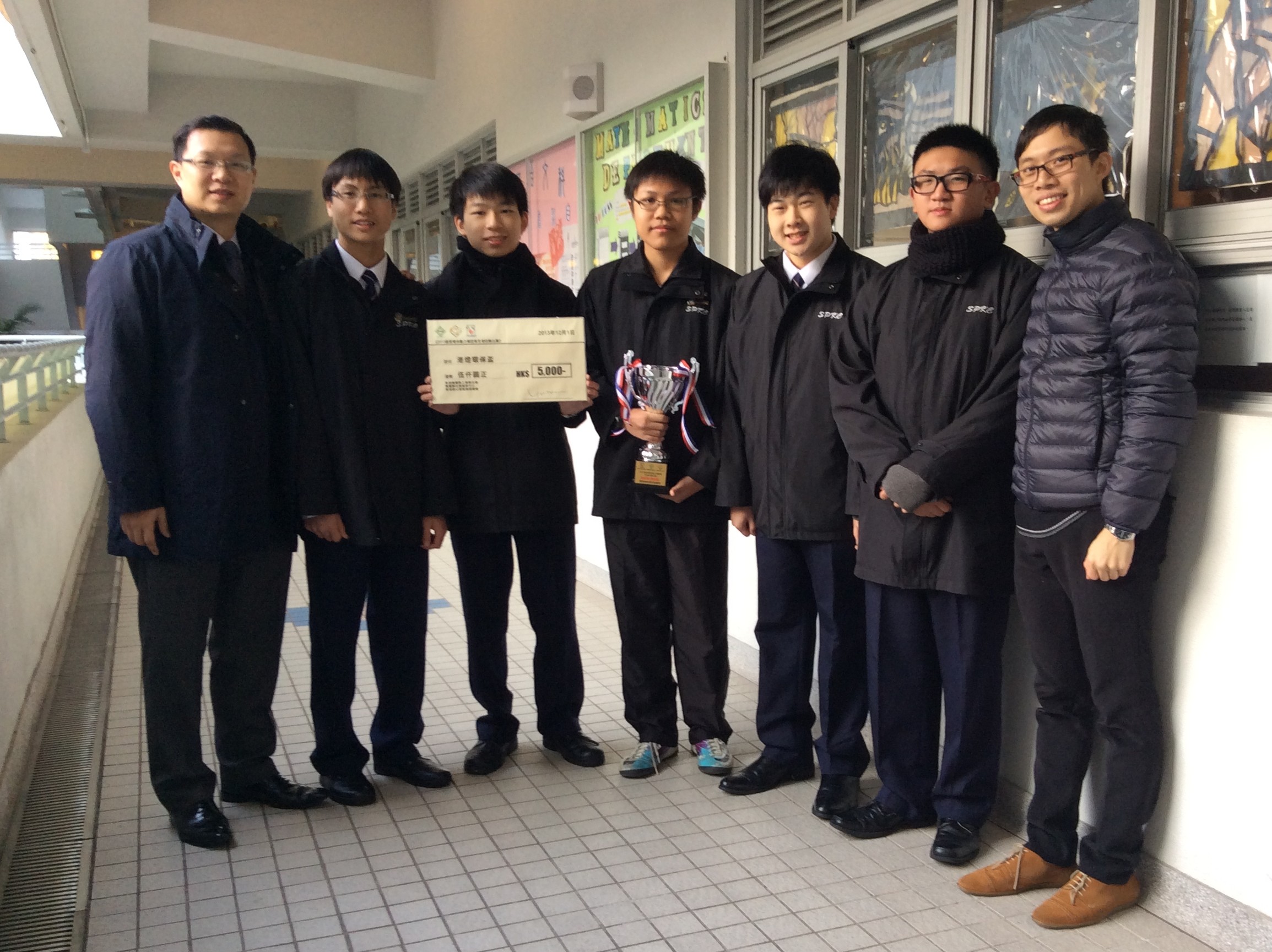 Vice-principal Mr. William Lee and the teacher advisor Mr. Harry Lau praise their achievements. They have received a cup and a total of HK$5,000 as prizes.
李建鋒副校長及領隊的柳巳丞老師祝賀同學得獎。他們獲得了獎盃一座及獎金共港幣五千元。
Back