Music Master Class (Other Learning Experience Activities)
It is our honor and pleasure to invite the world-renowned U.K. music ensemble, Stradivarius Piano Trio to perform and provide a master class to our music lovers on 5 Nov 2018. Their performance and teaching inspired our young musicians and broaden their horizon.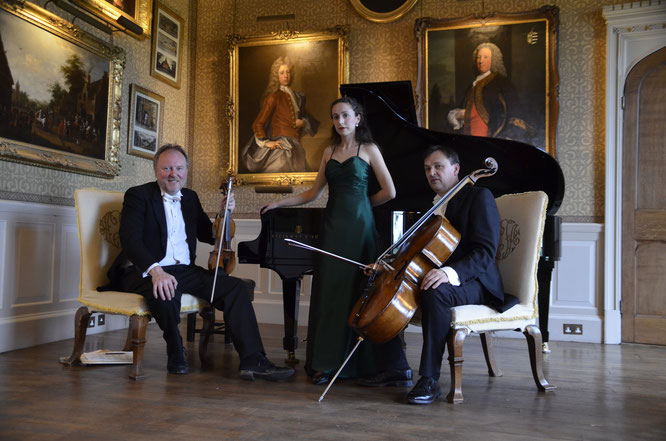 Stradivarius Piano Trio: Andrew Bernardi , Jonathan Few and Maria Marchant at Knepp Castle (Internet Photo)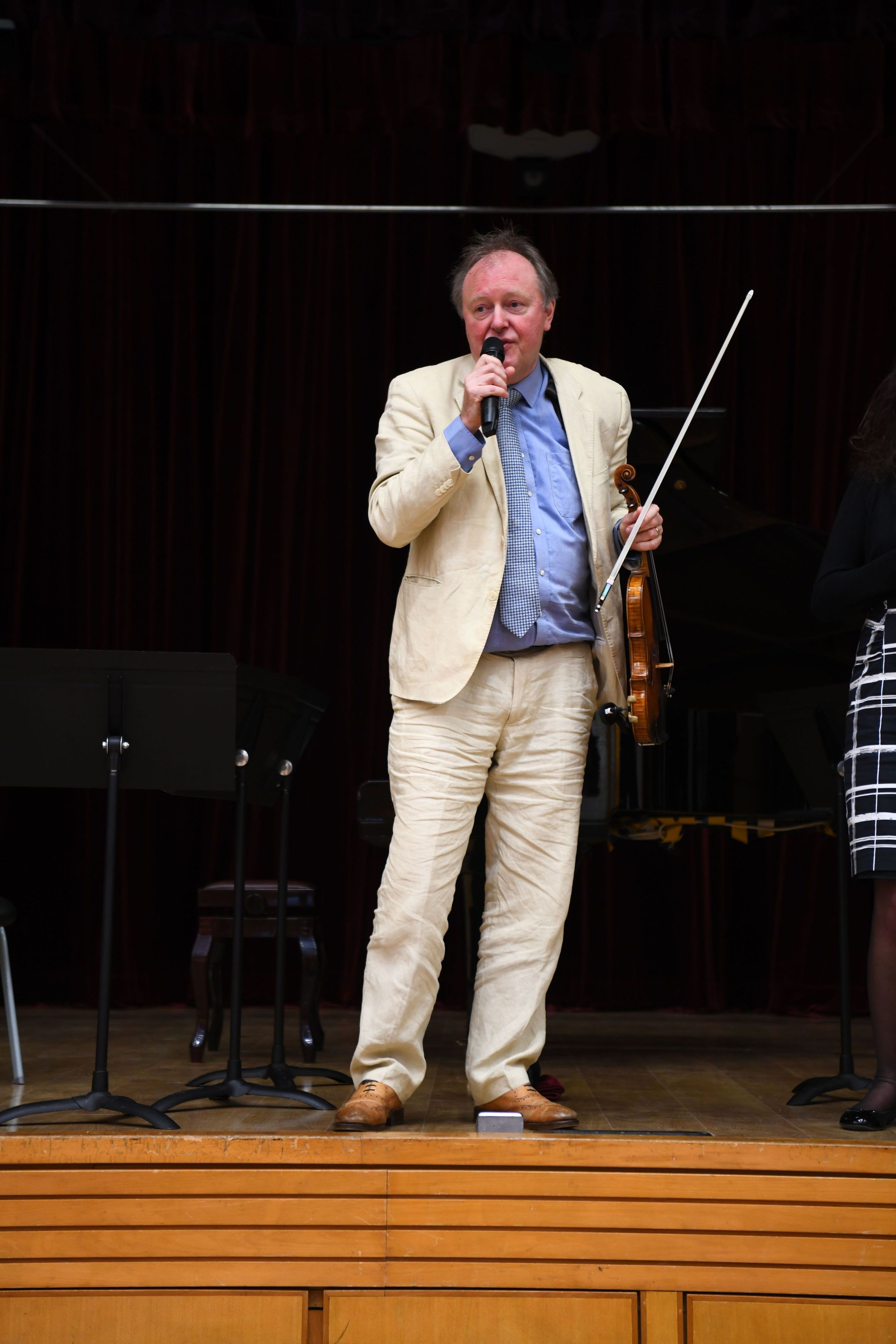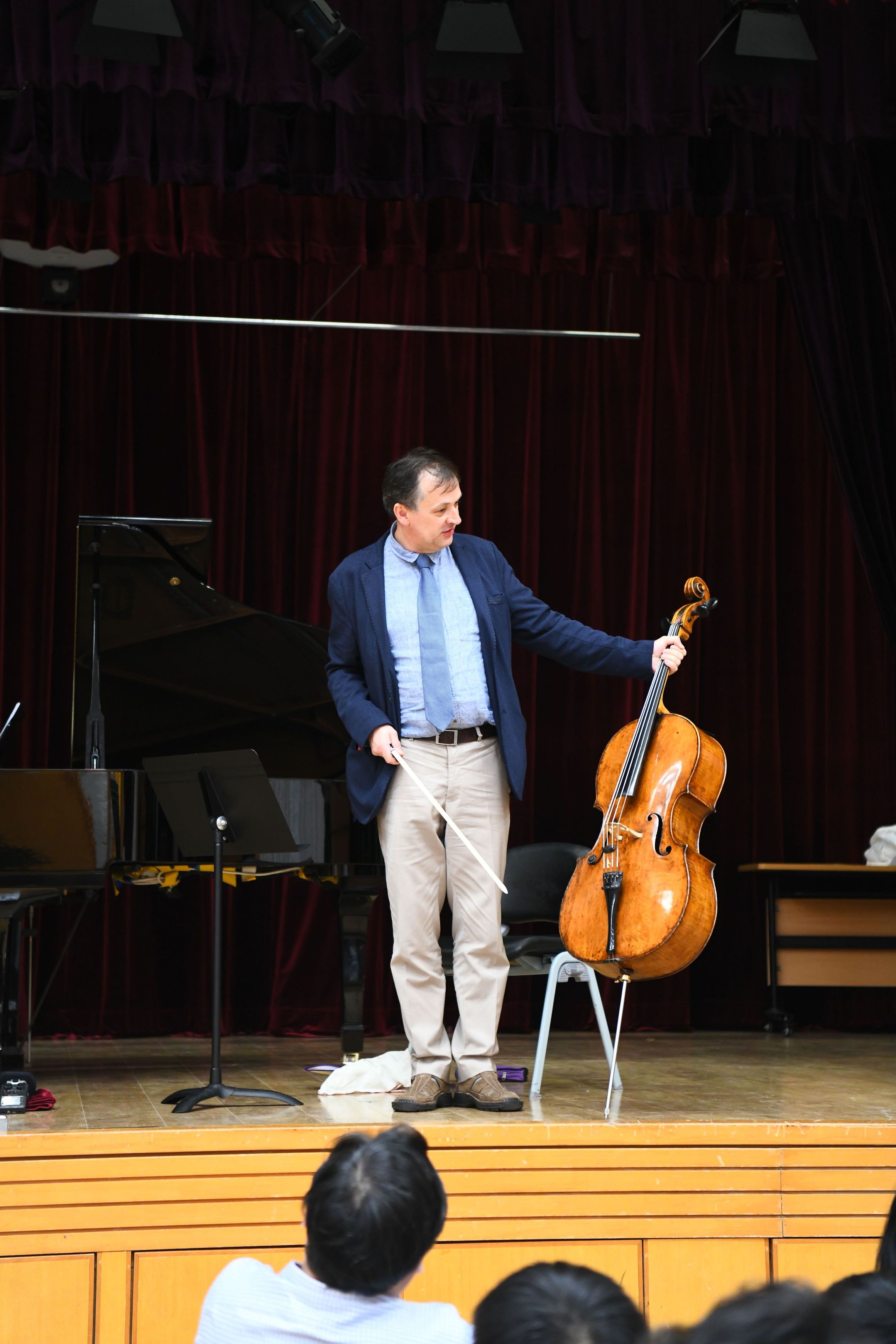 The performers introduce their precious instruments to students, a Stradivarius violin made in 1696 and an Edmund Ayrton cello made in 1769.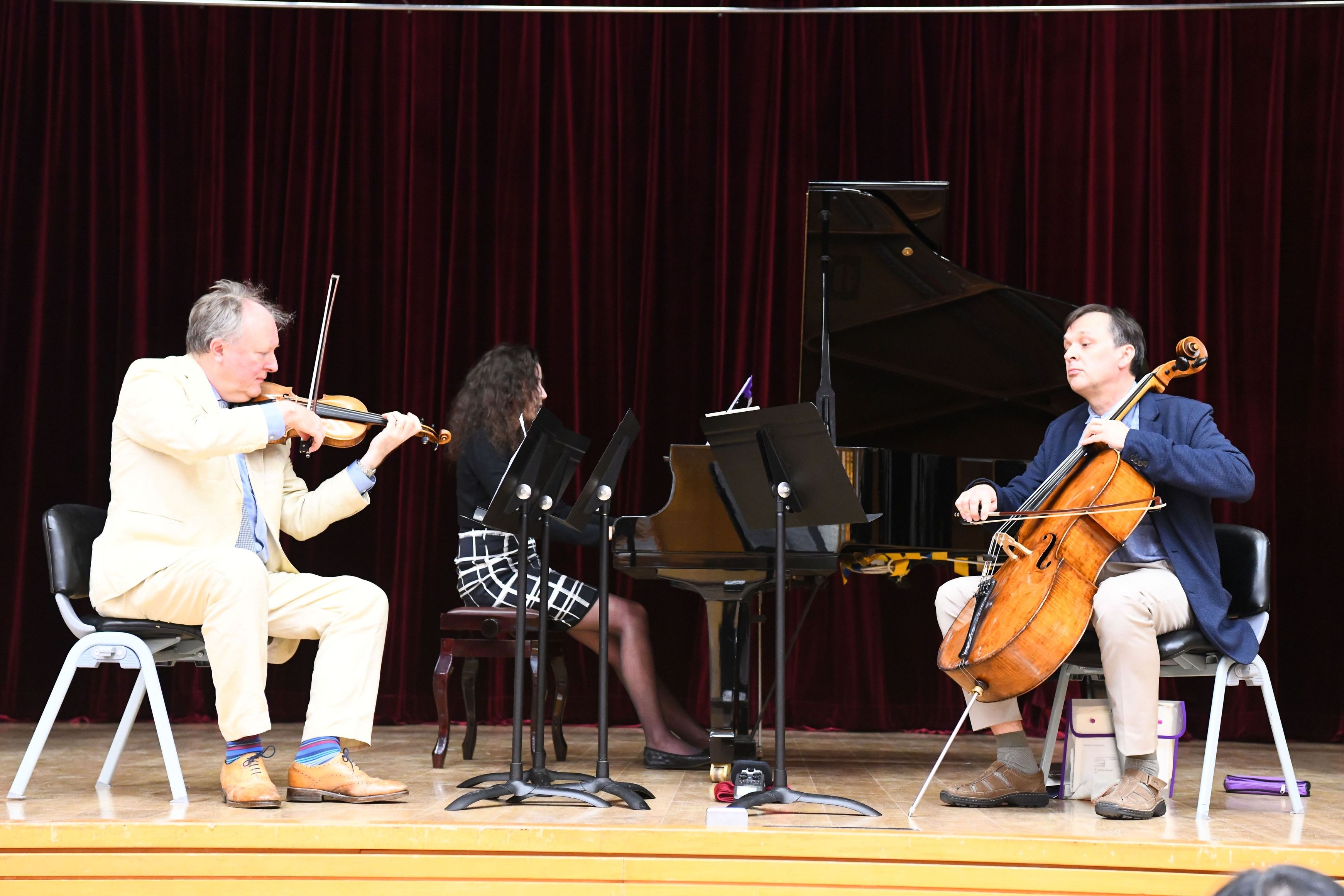 Stradivarius Piano Trio performs for our teachers and students.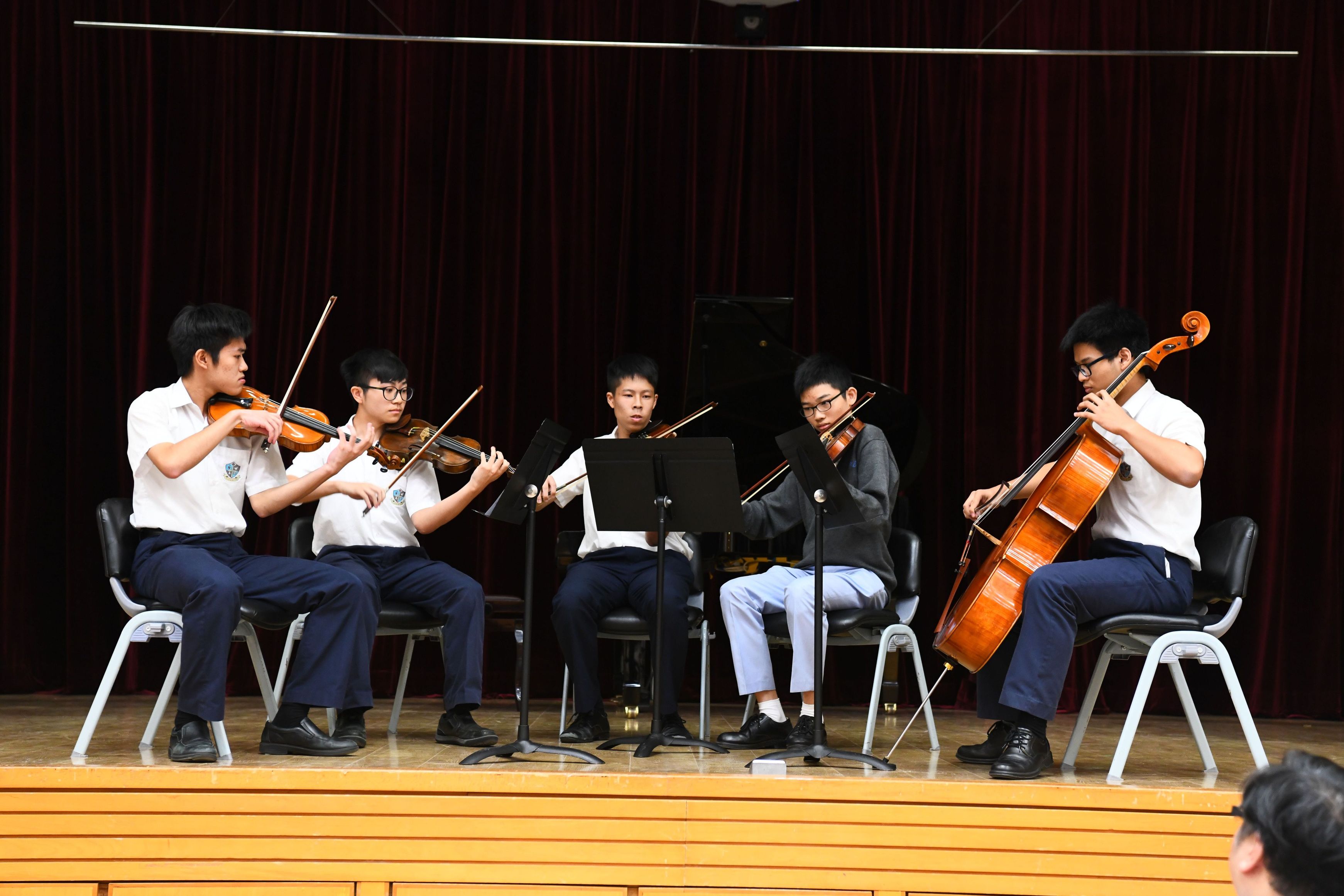 The string ensemble performs on the concert.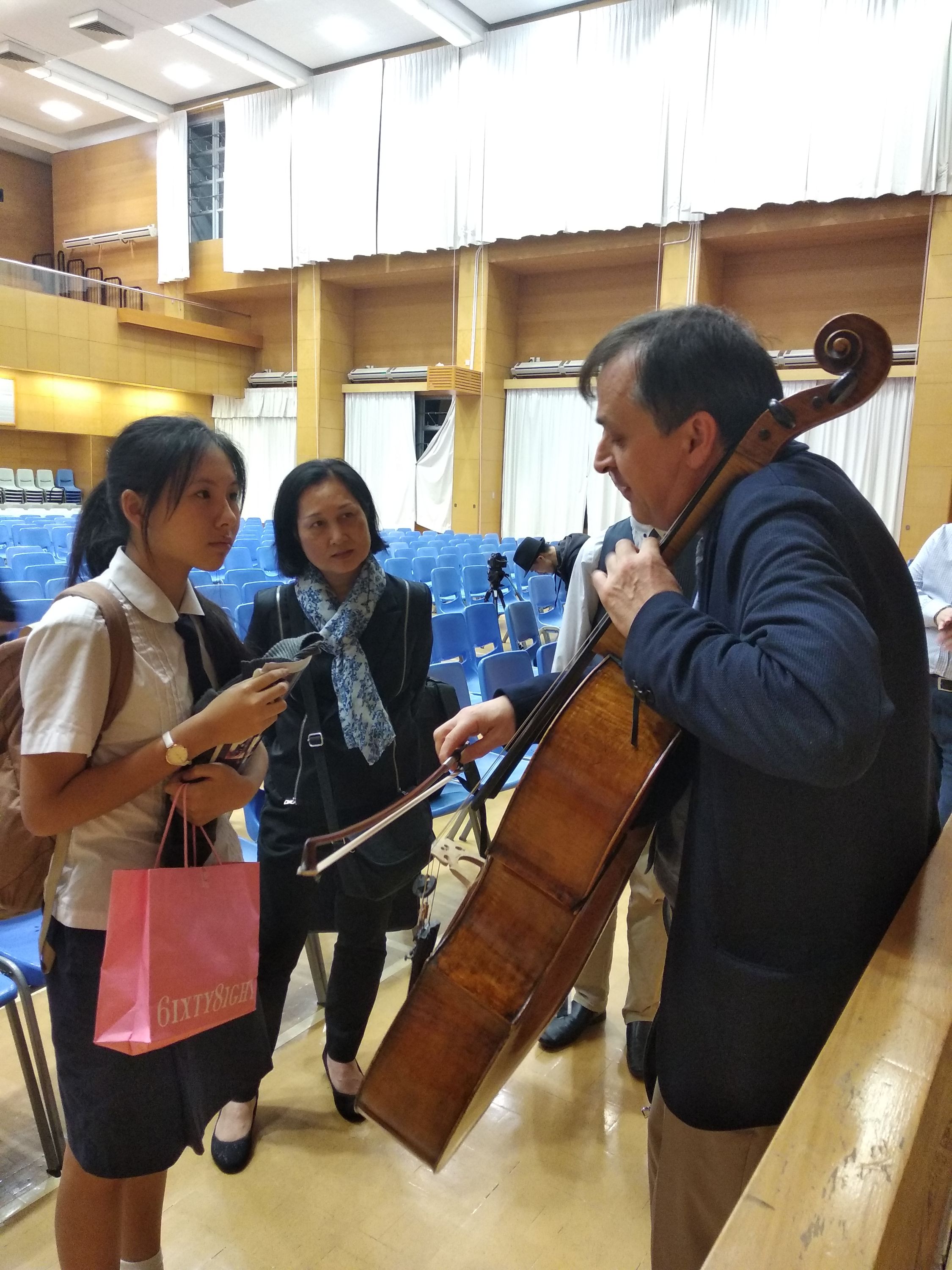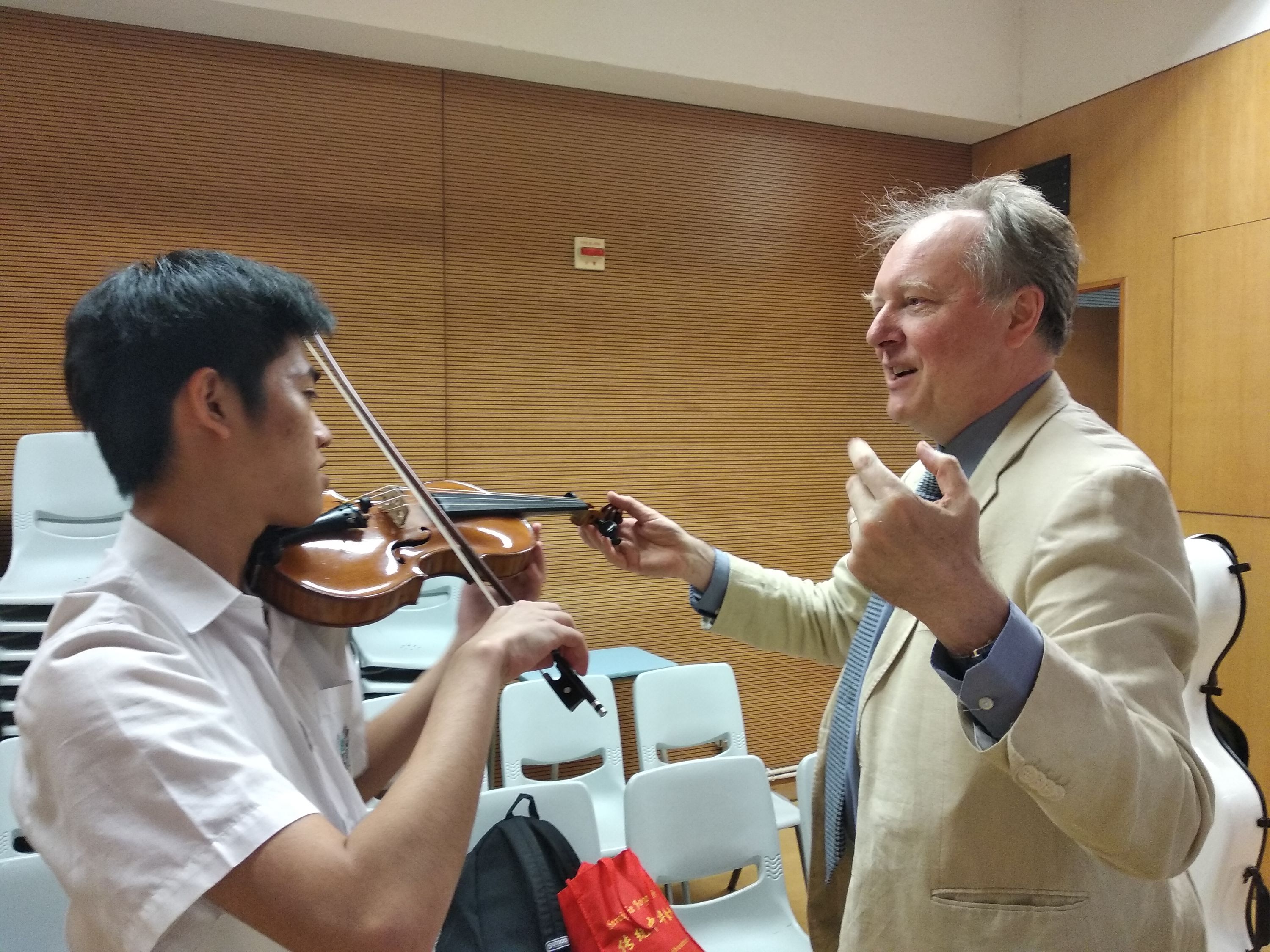 The musicians provide personal tutorials to individual students after the master class.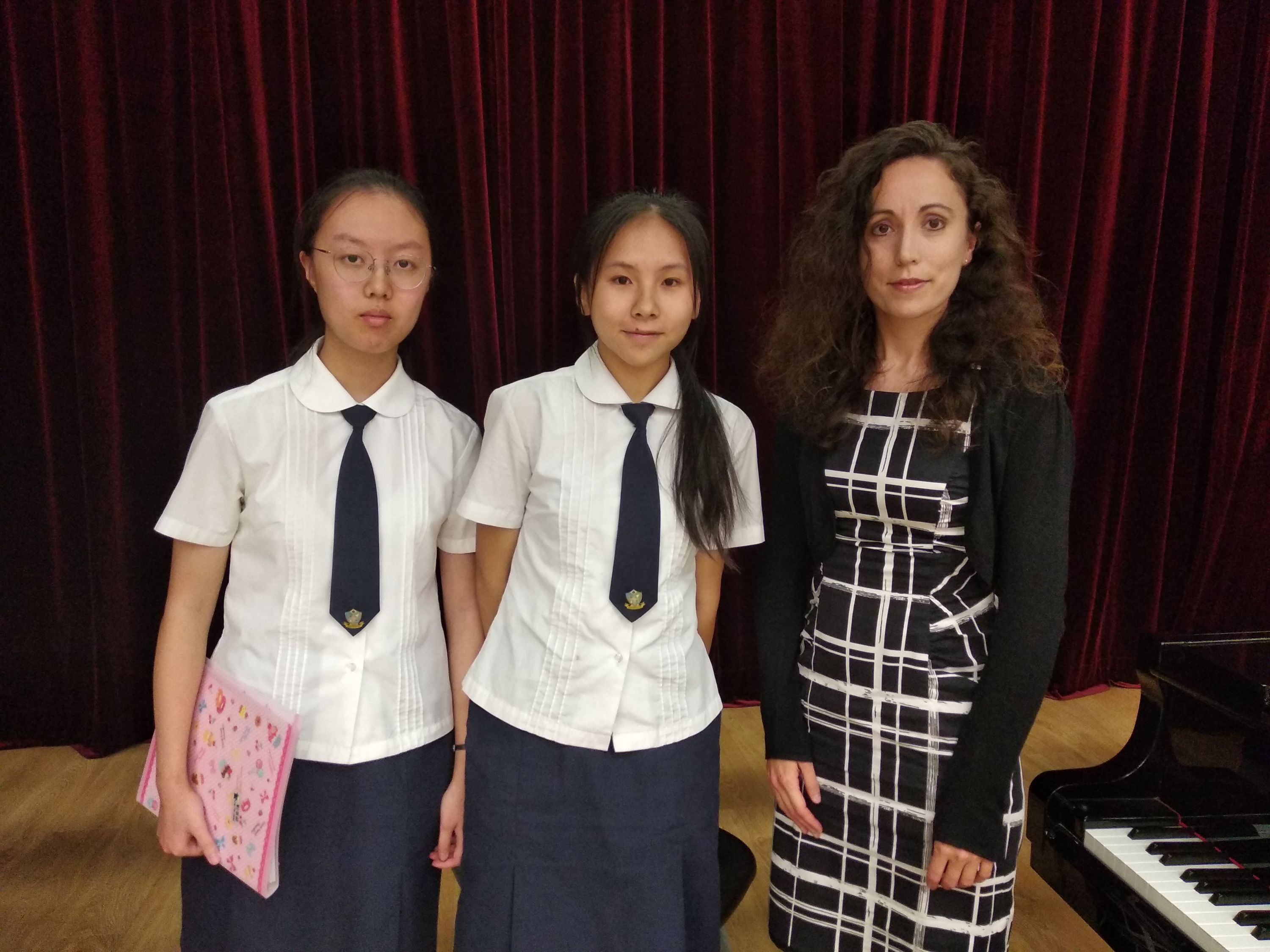 Maria Marchant coaches two SPKC pianists.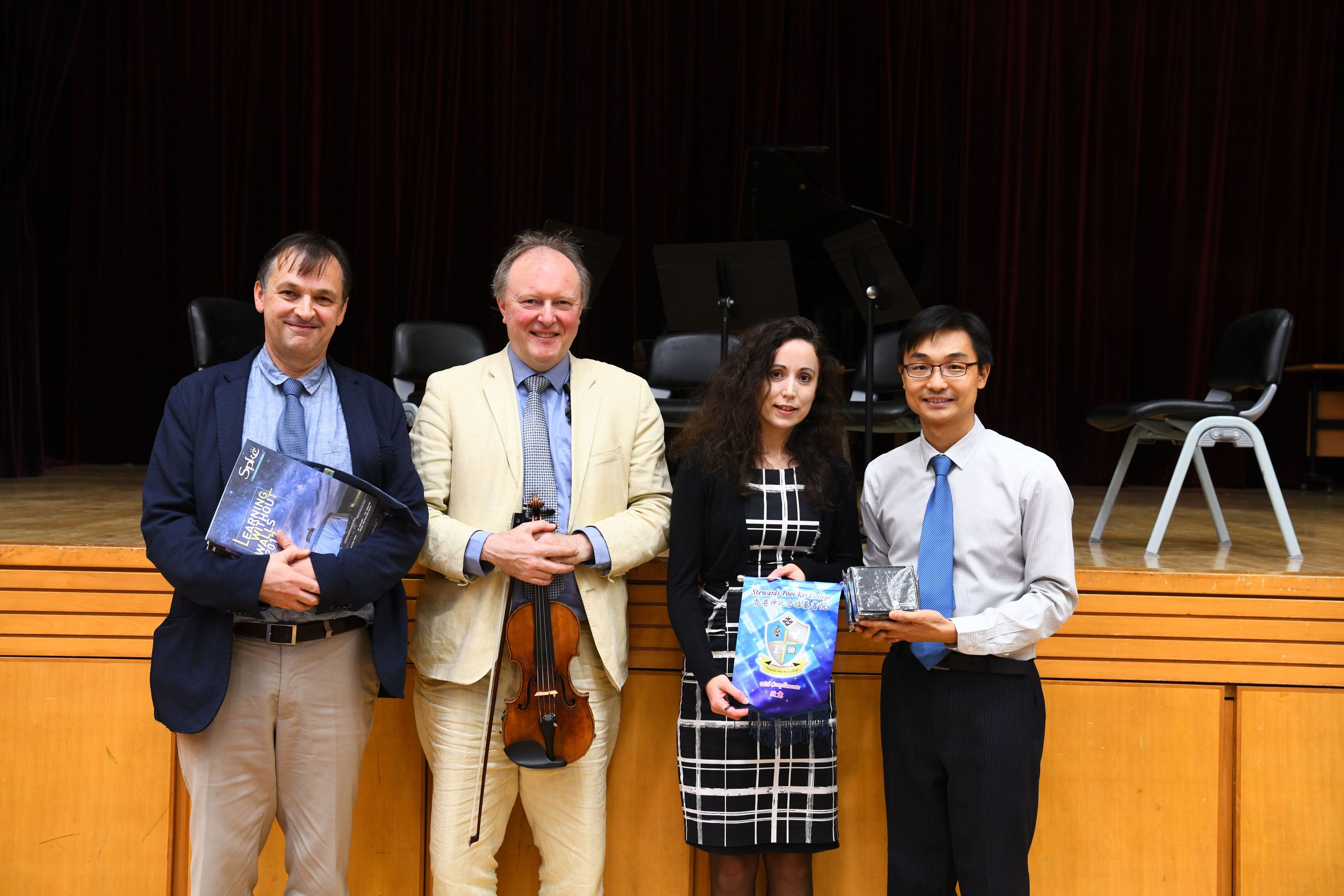 Mr. Samuel Lui, our assistant principal, presents souvenirs to Stradivarius Piano Trio.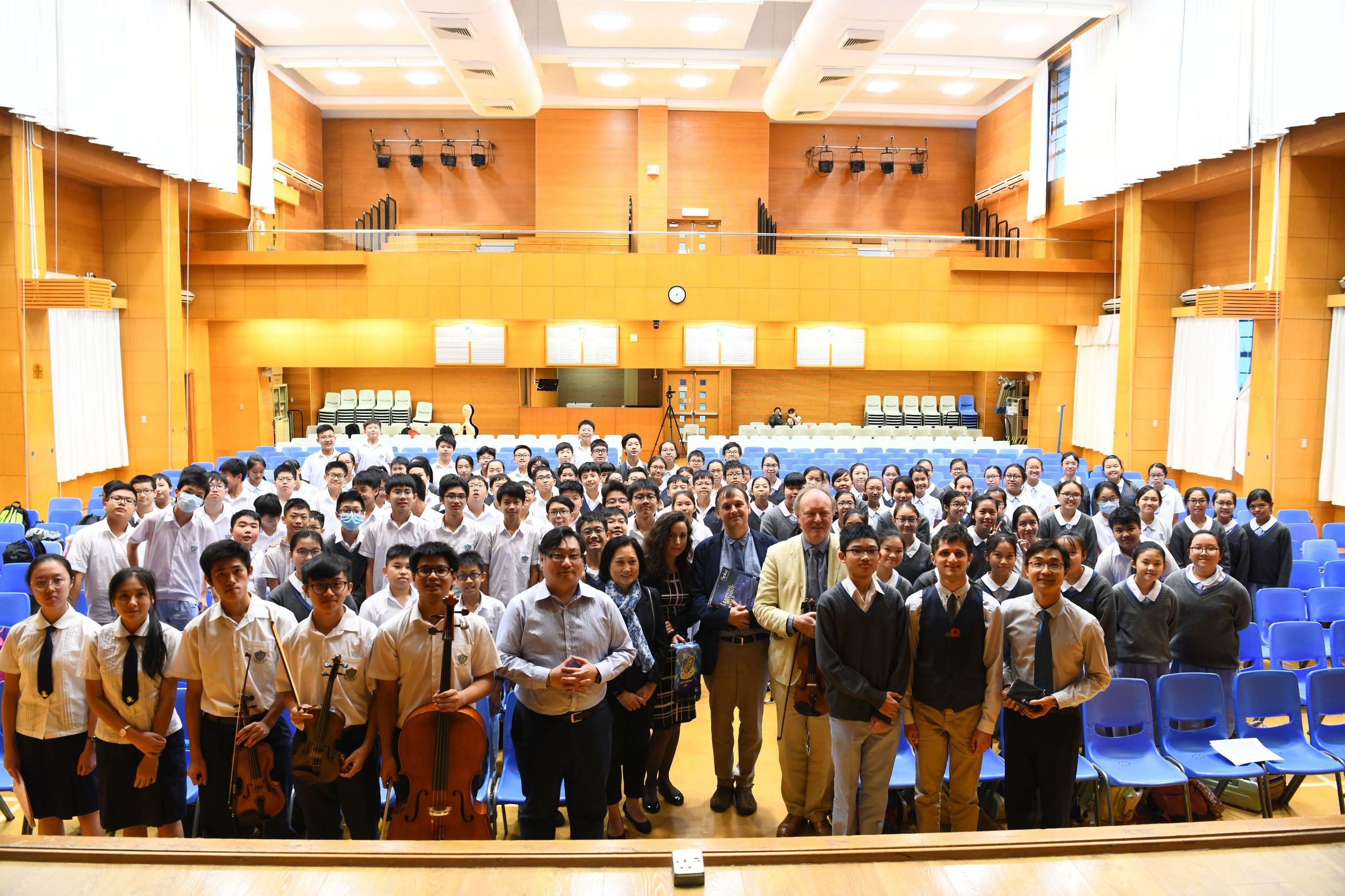 Stradivarius Piano Trio and SPKC music team members
Back