"Hong Kong's Country Parks: the Glories and Threats" by Dr Martin Williams Guest speaker from Cambridge University
Guest speaker, Dr. Martin Williams, who obtained a PhD from Cambridge University in Britain, visited our school to share his viewpoints on the current management and development of country parks in Hong Kong.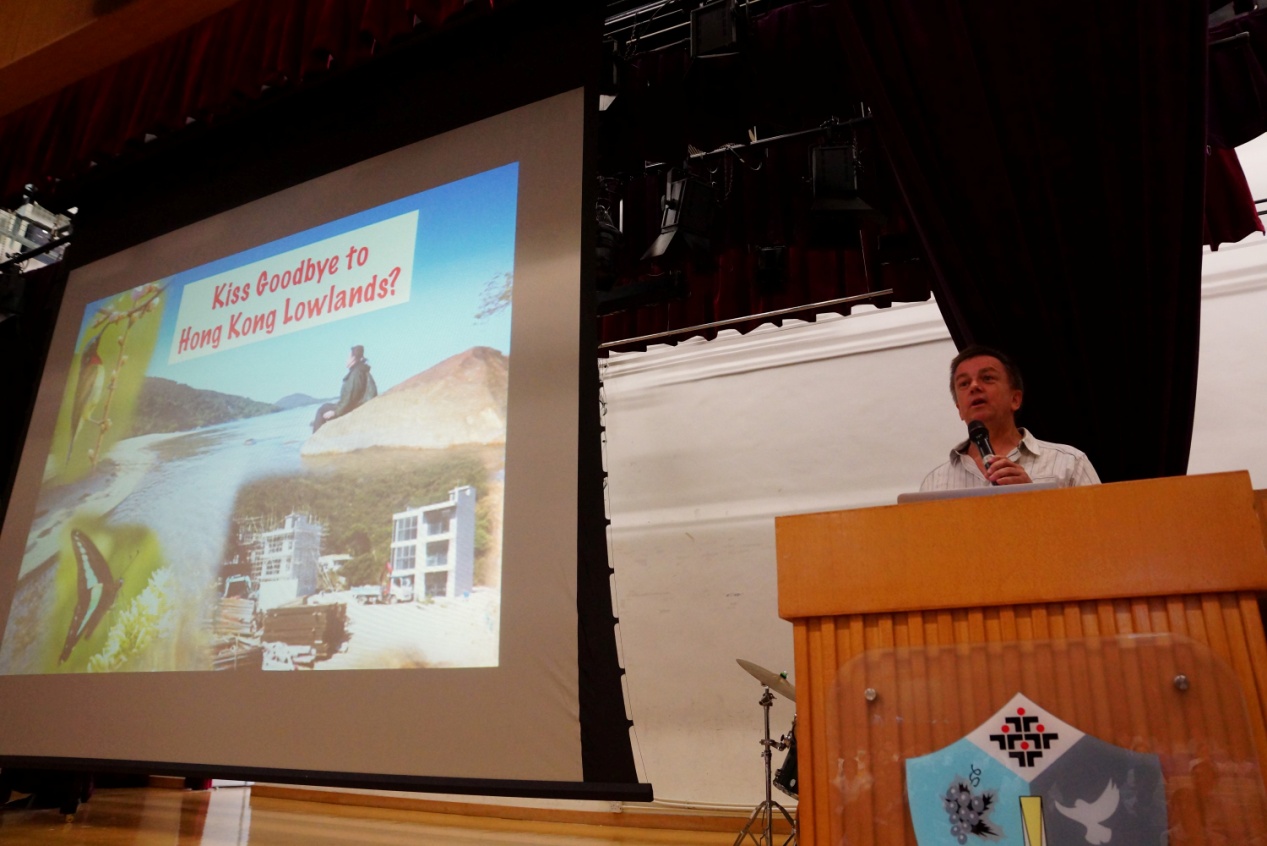 He demonstrated a myriad of photos he took while visiting different country parks in Hong Kong with a view to capture some beautiful natural scene. On the other hand, he also pointed out that the management of country parks is quite satisfactory owing to existing Country Park Ordinance.
Nevertheless, it is worrying that urban development may encroach the margin of country parks in a gradual manner due to lack of ample monitoring system and regular inspection. Environmental pollution is caused by these urban development, infrastructure and waste treatment facilities such as expansion of landfill in Tseung Kwan O.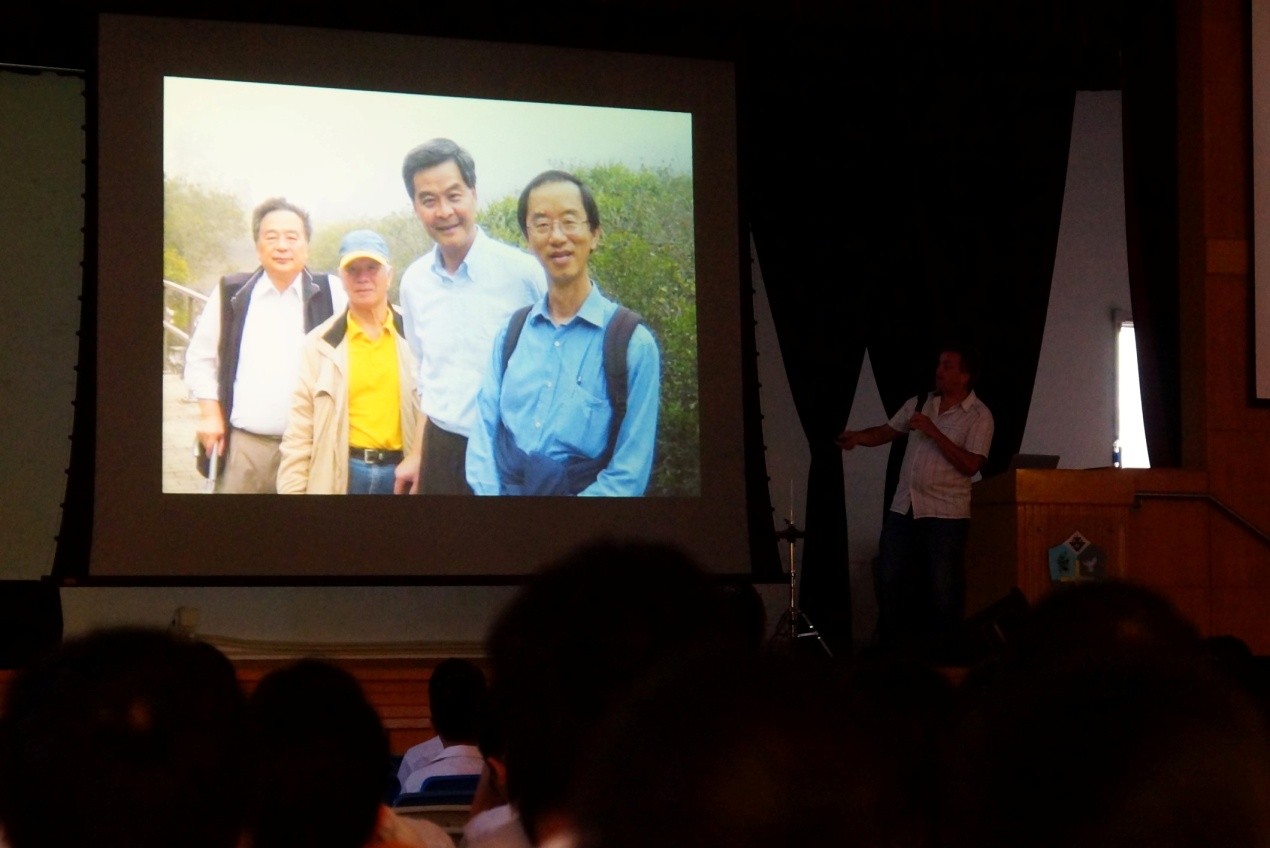 More importantly, he stressed on the importance on nature conservation of all country parks with existing precious natural resources including rich biodiversity of flora and fauna, natural ecosystem, habitats and endangered species of plants and animals.
It was a golden opportunity for our students to meet Dr. Martin. His lecture was very fruitful and educational to our students as much geographical knowledge was inculcated from his talk ranging from existing government policy and management of country parks, nature conservation, ecosystem, and biodiversity to urban development. This lecture also enhanced students' awareness on nature conservation and enriched their geographical knowledge.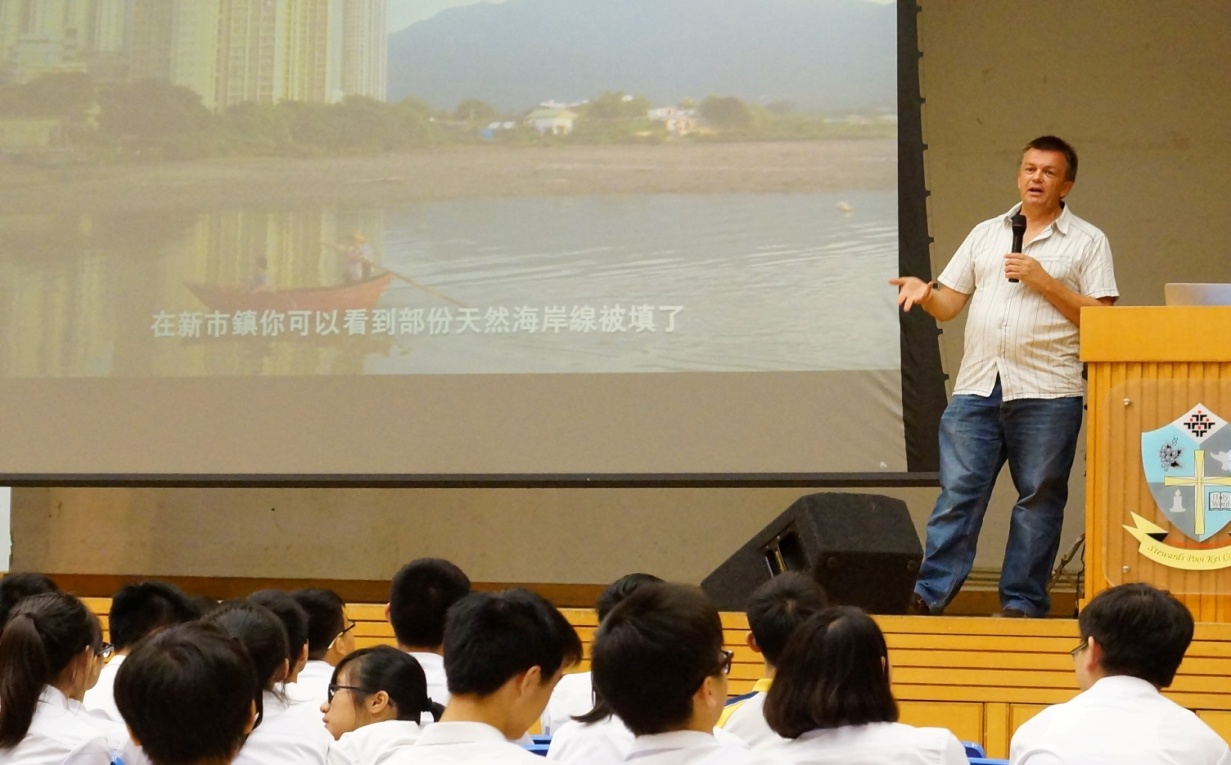 Fruitful Geography lecture by Dr. Martin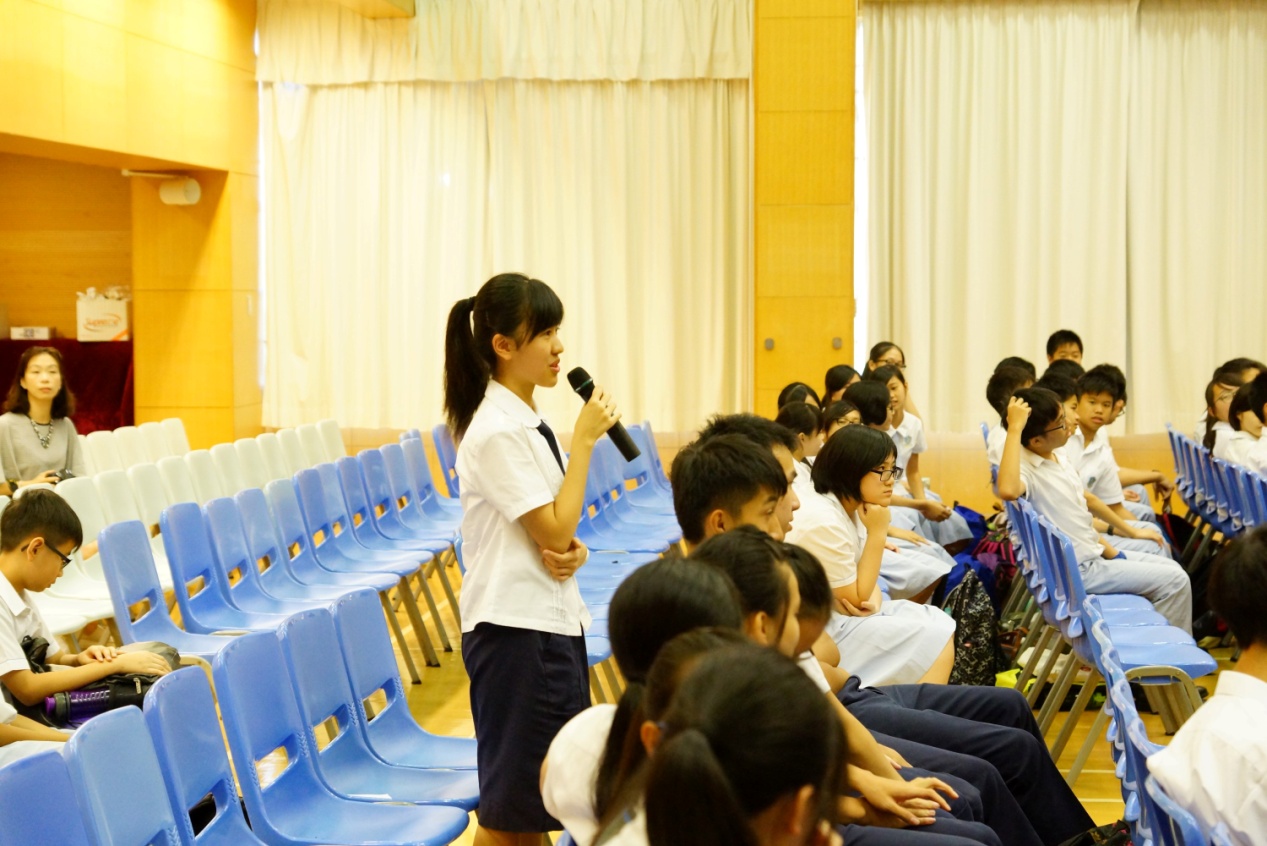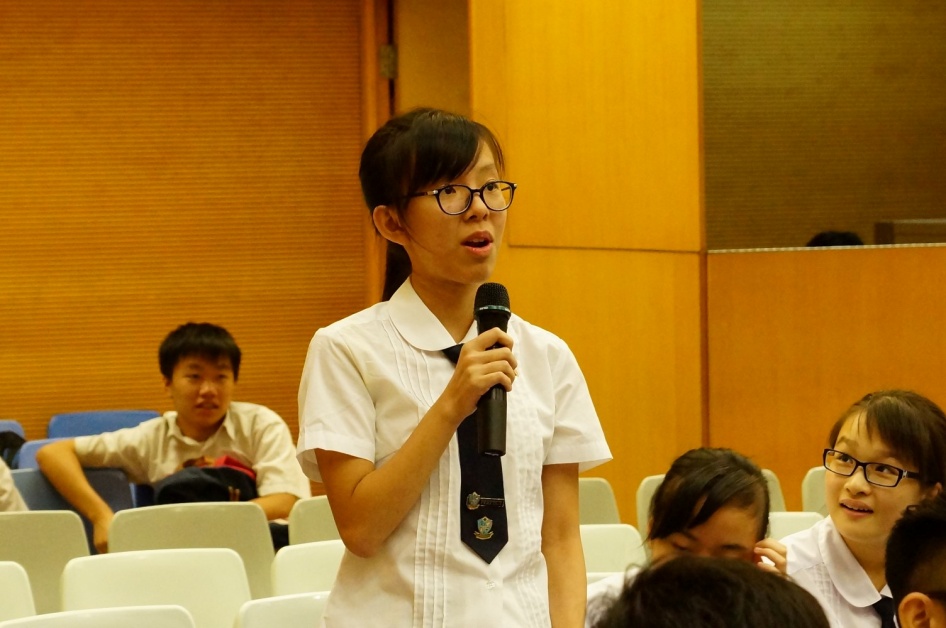 Our students asked questions actively about the management of country parks and the existing problems in Hong Kong
Back