Championship In Statistical Project Competition!!
In the 2016/17 Statistical Project Competition for Secondary School Students organized by the Hong Kong Statistical Society and Education Bureau, our students have made incredible achievements this year.
This year, a team from

Junior Section

has won the

Champion

as well as the

Prize for the Best Index Application

!
Project Title
Team Members
Awards
Upward Social Mobility of Youths
(青年向上流動的機會)
Lily Choi (2F), Dorcas Chow (2F) & Rita Ng (2P)
Teacher Advisor: Mr. Daniel Luk
Champion and Prize for the Best Index Application (Junior Section)
全港總冠軍及最佳指數應用獎 (初級組)
Apart from the champion trophies, our school name will be carved onto the memorable shield which will be kept on our campus for one year. It is a prestigious honor and recognition to our students who have been working hard on this inter-school competition in the past year.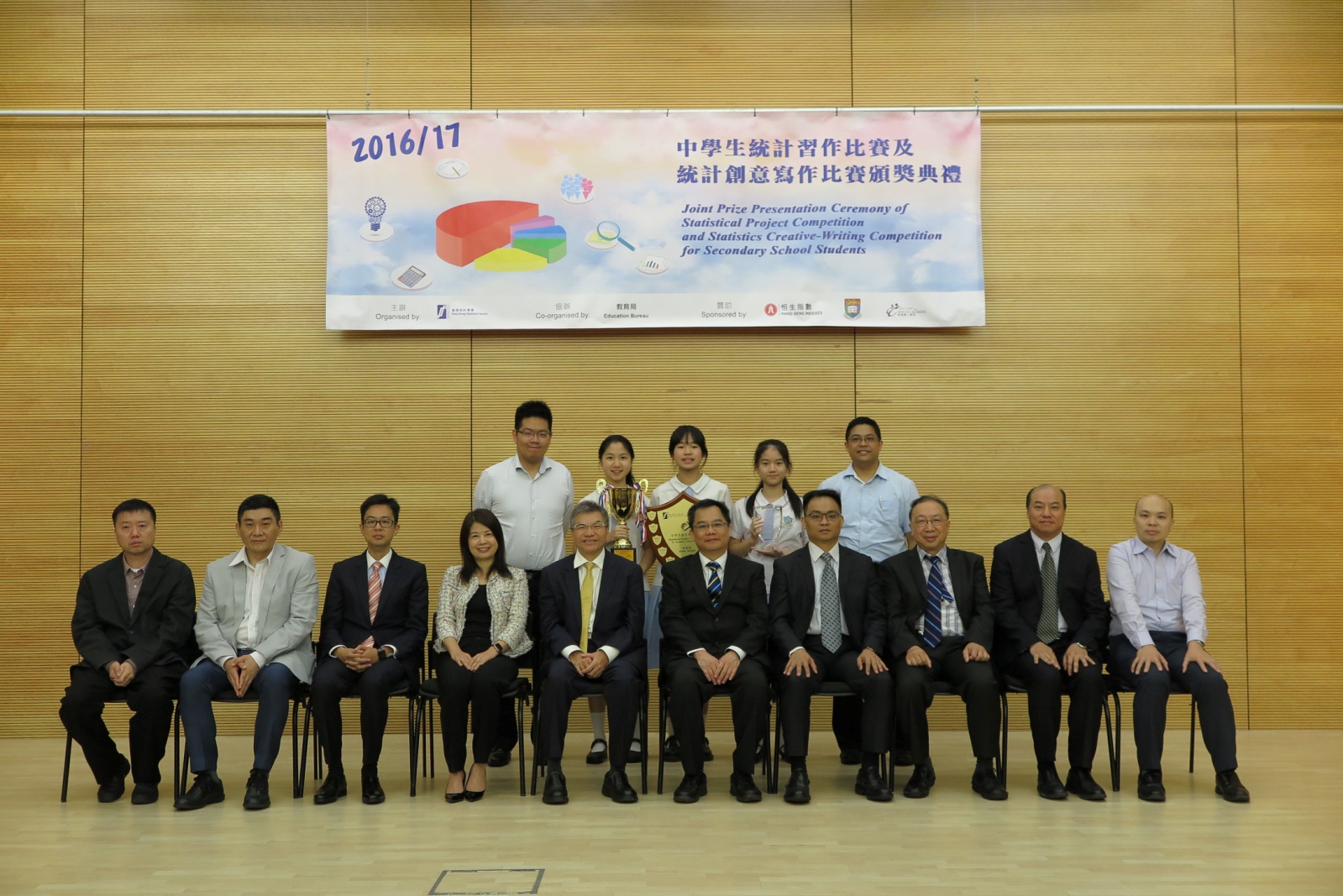 The Champion Team and Honorable Guests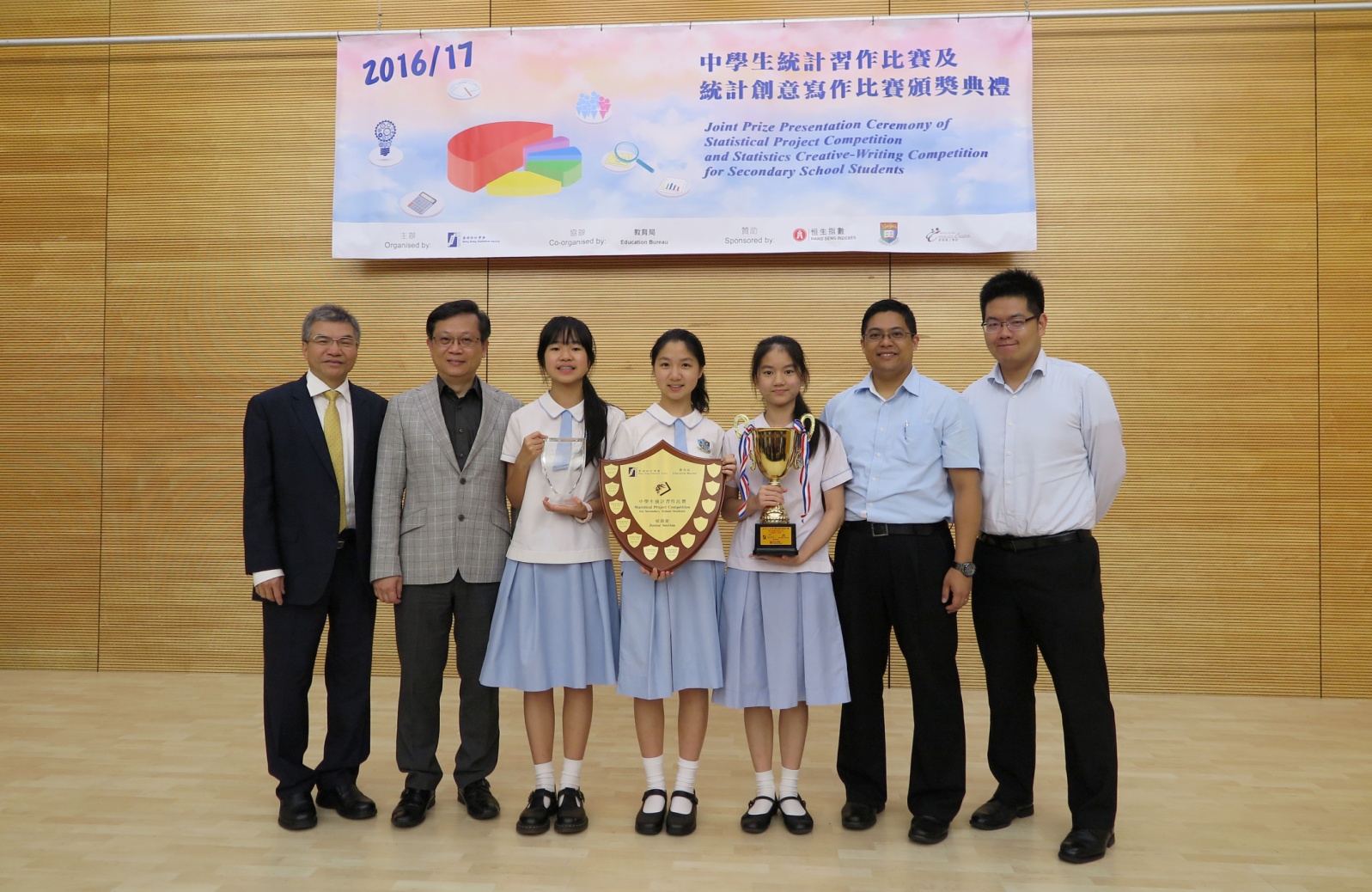 The Champion Team with Principal, Teachers and the Commissioner for Census and Statistics – Mr. Leslie TANG Wai-kong, JP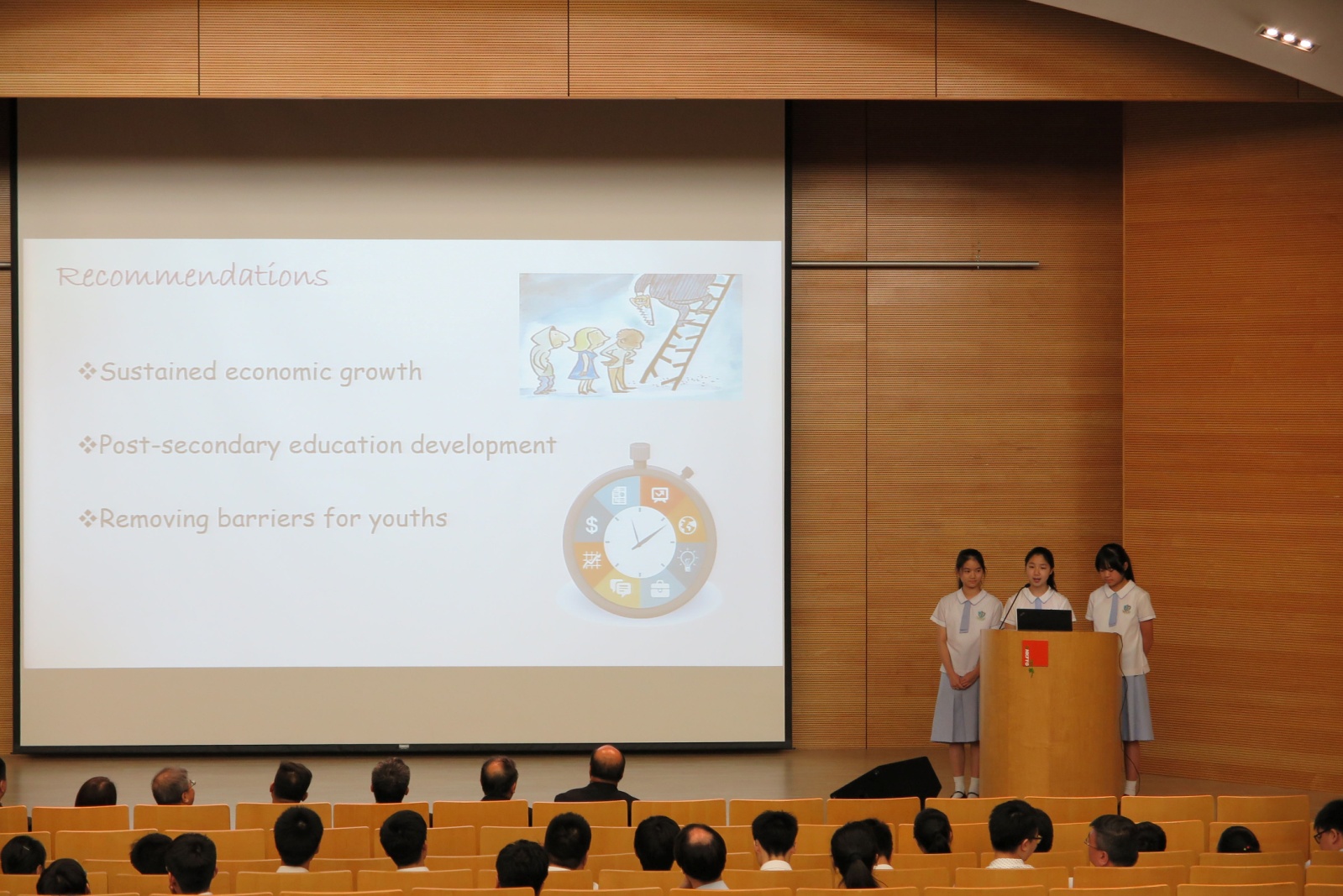 Presentation by the Junior Team
Back