Visiting Legislative Council and Joining the City Forum 2015
On 5th March 2016, Current Affairs Club organized a visit to the Legislative Council for the members and some Liberal Studies students. They were offered a guided educational tour to the LegCo Complex like the public gallery of the Chamber & Memories Lane, etc. It was then followed by a role play activity on the passage of a mock bill about Enhancing the Development of Heritage Tourism.
It aims to arouse students' social and political awareness and encourage participation. The students participated actively in playing the roles like President of the Legislative Council, the clerk, the Bureau secretary and the Legislative Council Members who moves, vote for or against the motion.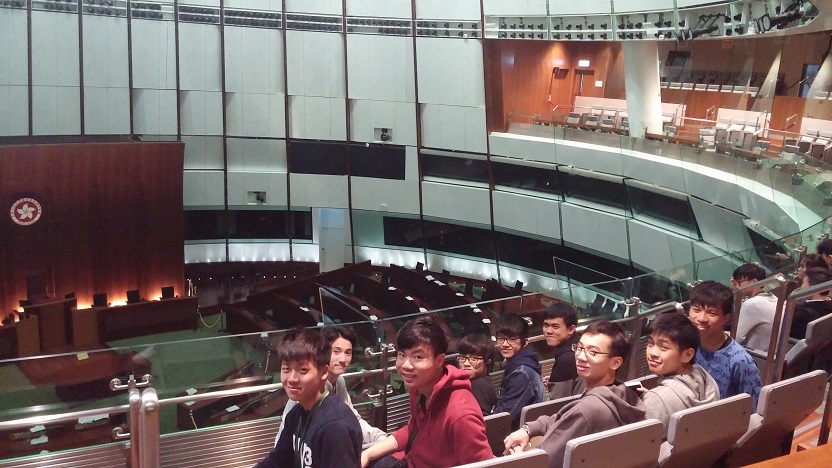 The students visited the public gallery of the Chamber and understood more about the seating arrangement of the Legislative Council Members.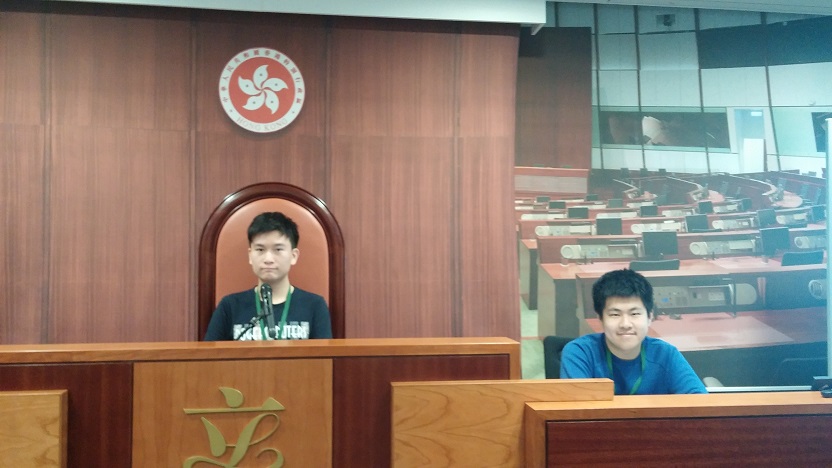 Students played the role of the key persons of the Legislative Council.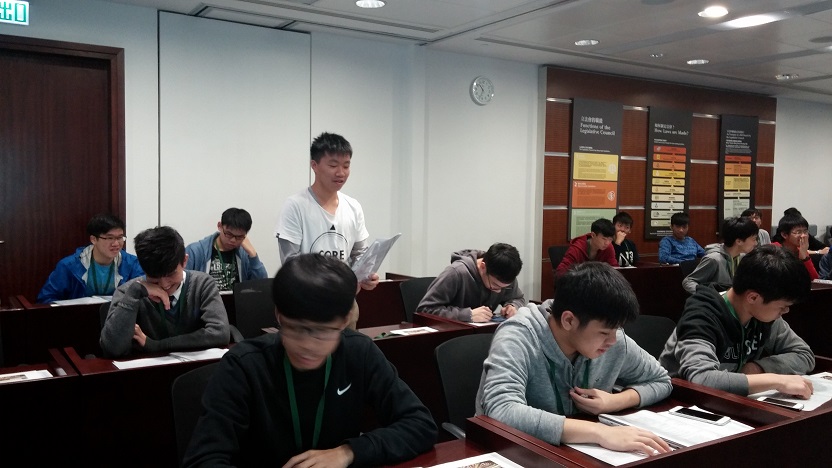 The students spoke as if they were the Legislative Council Member.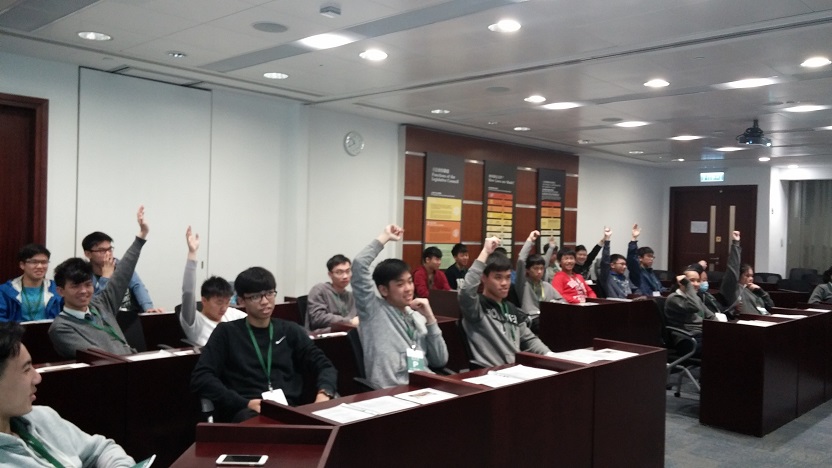 Students voted on the passage of a mock bill.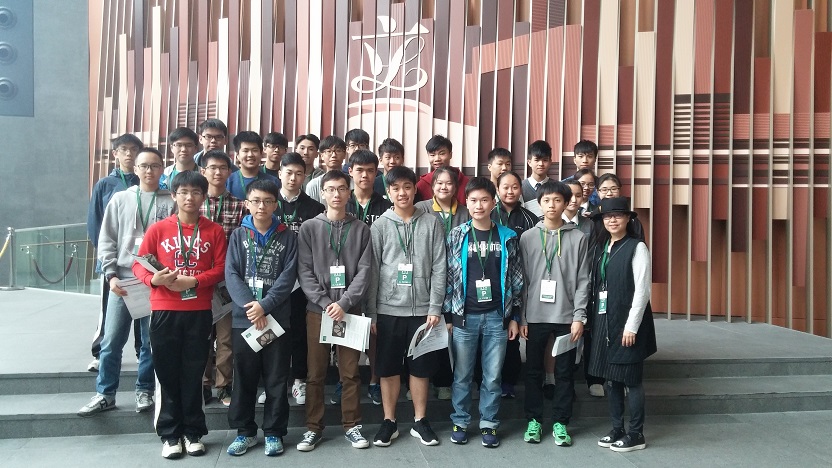 All participants were taking a photo under the logo of the Legislative Council.
Following the visit to the Legislative Council, our students, ranging from S3 to S5, participated in the City Forum held by Radio HK on 6th March. The topic for discussion is Thunderbolt plan suggested by Benny Tai, Associate Professor, Faculty of Law of HKU.
His idea was supported by Mok Ka Han, Rosanda, Chairman of the HK Association for Democracy and People's Livelihood but strongly objected by Cheng Chung Tai, a member of Civic Passion. Students witnessed a hot debate among different political camps. One of our students raised his query to Professor Tai about the feasibility of the cooperation among different pan-democratic camps. Students found it meaningful to join the Forum as they could understand more about the Thunderbolt plan from the guests and the audiences of the Forum.
In these two days, the students experienced different ways of socio-political participation. This widens their horizons and enhances their reflection on the pros and cons of different means to fulfill civic responsibility.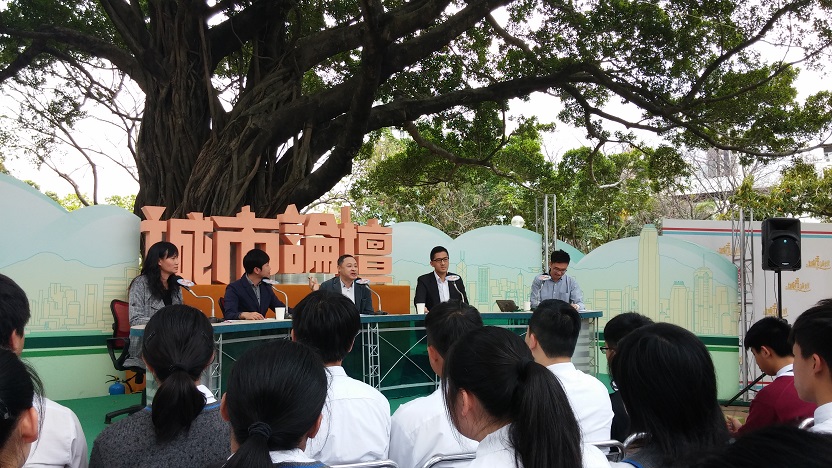 The students listened to the guests' sharing in the City Forum attentively.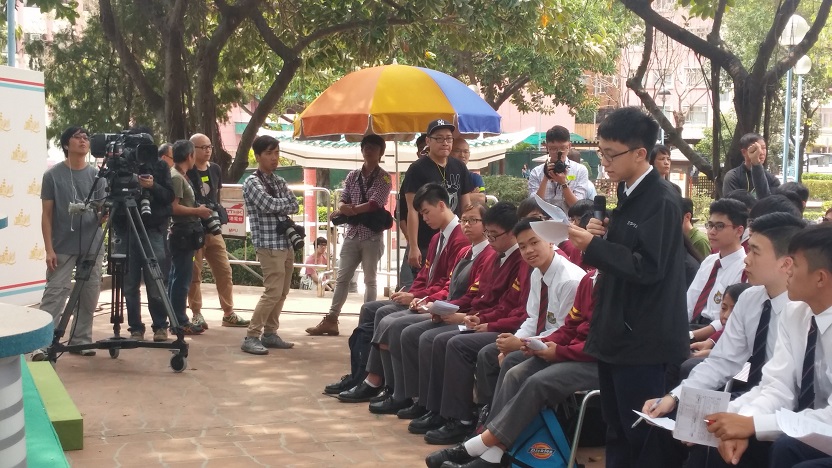 Our student had a chance to raise a question to the guest of the City Forum.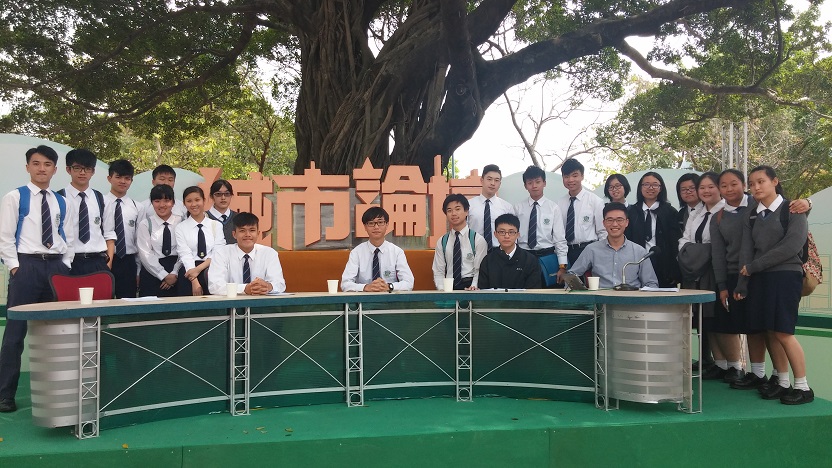 A group photo with the host of City Forum
Back