Triple Your Reading Speed in 30 Minutes!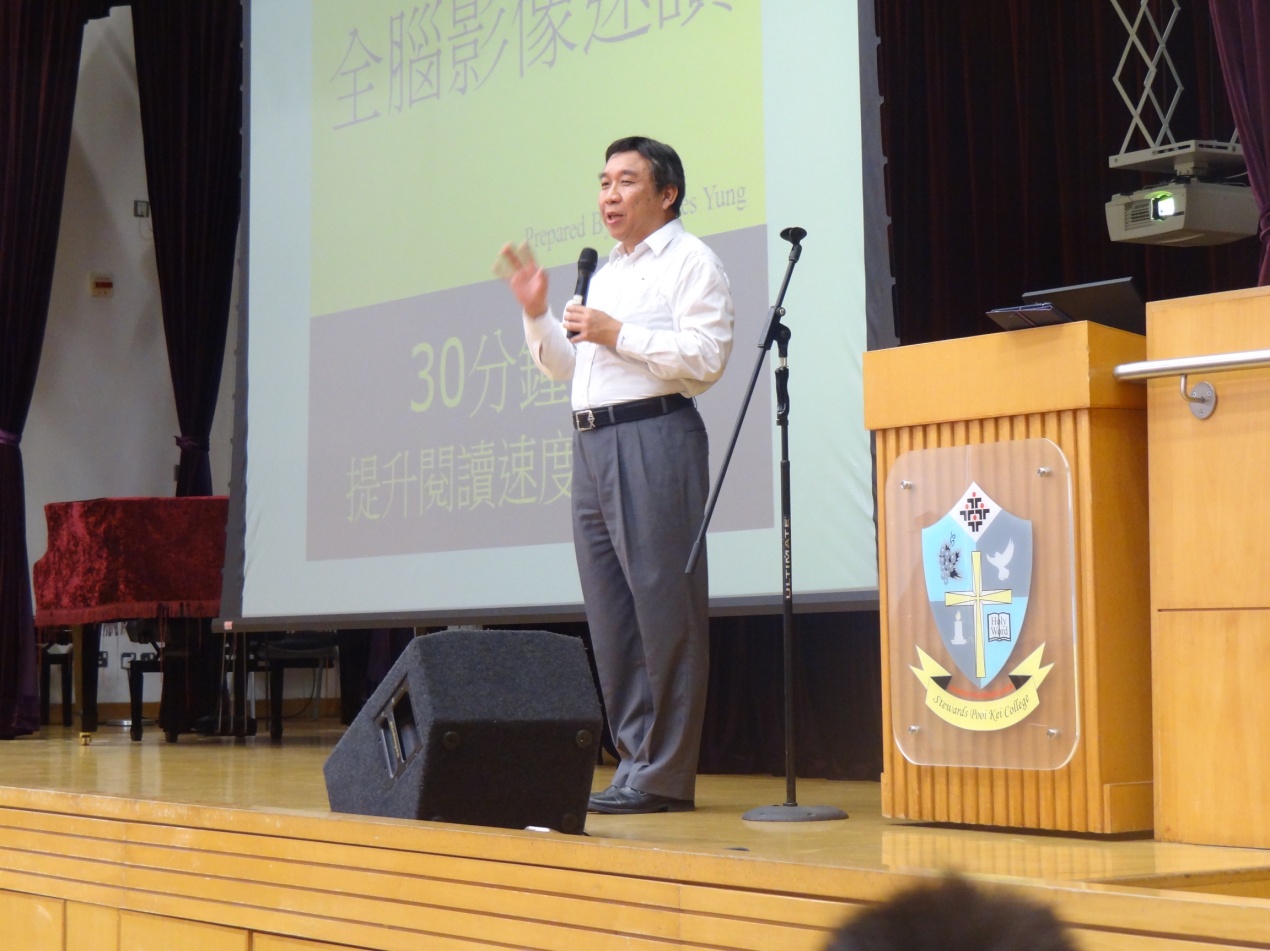 A renowned speeding-reading coach in town, came to our school to conduct two speed-reading training workshops to our students. The workshop was called 'Triple Your Reading Speed in 30 Minutes'. The workshop for junior students was held on 22nd September, 2014; the workshop for senior students was held on 29th September, 2014.
翁信固先生 ── 一位著名的速讀學者,分別於九月二十二日及九月二十九日蒞臨敝校,舉行兩次名為「三十分鐘提升三倍閱讀速度」的工作坊。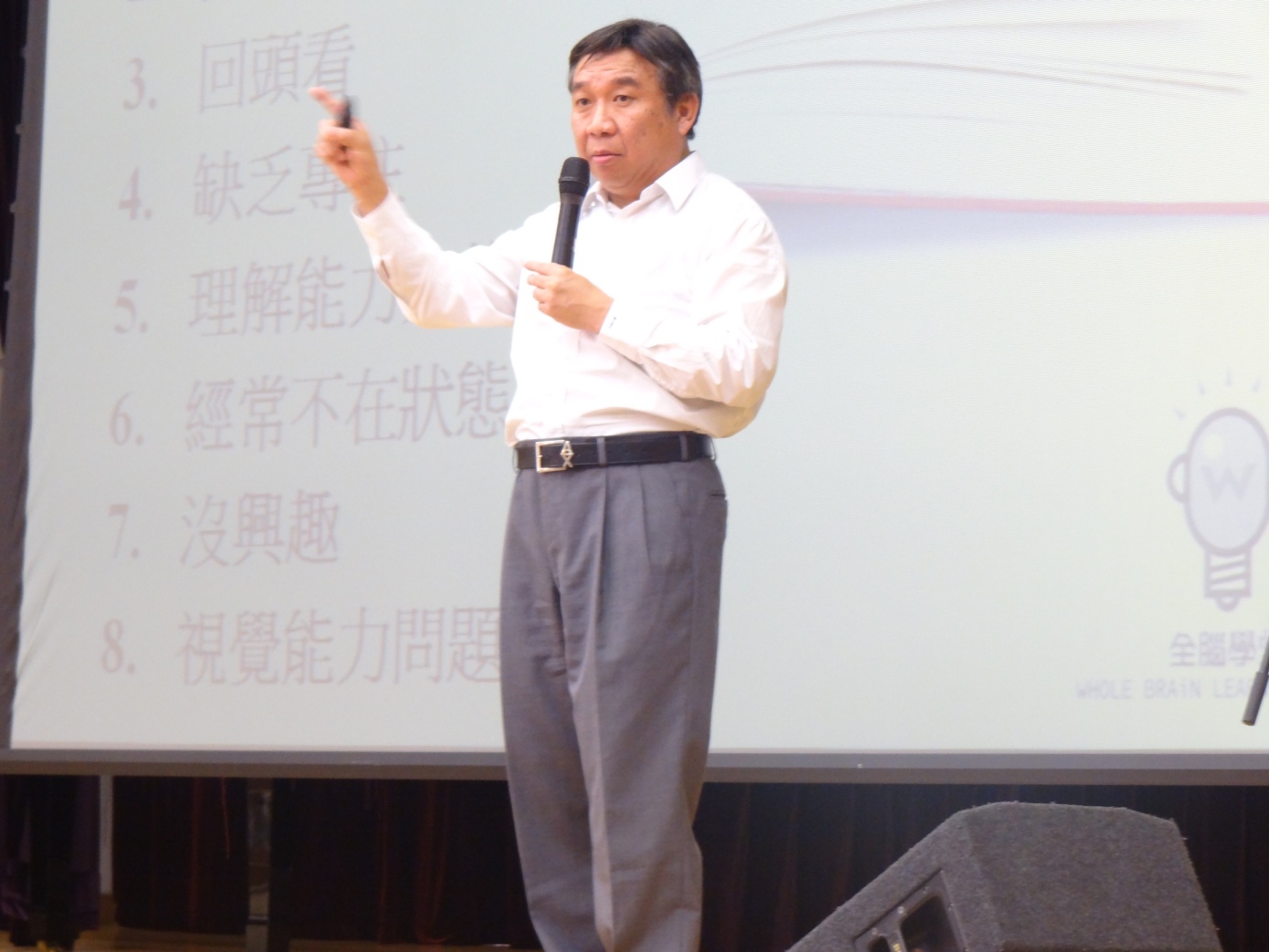 Mr Jung is the founder of Whole Brain Learning Centre. Since 1989, he has devoted himself in unleashing the potential of our brain power to boost one's learning and productivity. Apart from spreading his teaching on the radio and in books, he is a coach of Dale Carnegie Course and has been a guest lecturer for 'Whole Brain Learning' course organized by the University of Hong Kong.
翁先生是全腦學習中心的創辦人。自1989年起,他一直致力研究如何釋放人類的大腦潛能,從而提升學習、工作的效率。除了分別從電台和書籍中了解其理論外,他同時是戴爾‧卡耐基課程的教練,以及香港大學「全腦學習」課程客座講師,有興趣者可慕名拜訪、學習。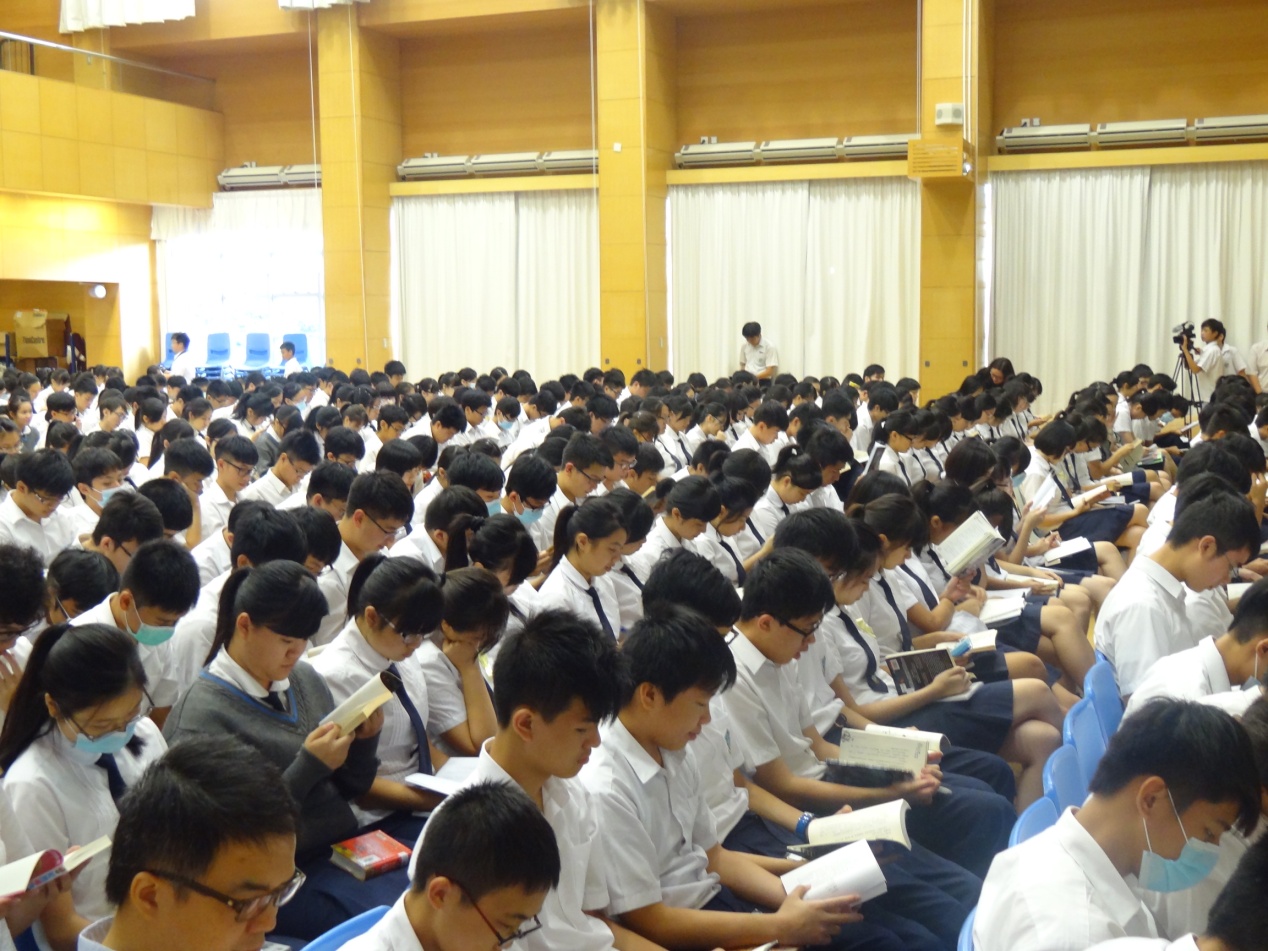 Trying to apply what they have just learnt, our senior form students were reading voraciously to test their reading speed!
所謂「知易行難」,高年級同學聽過翁先生的分享後,正在測試他們的閱讀速度,以祈學以致用!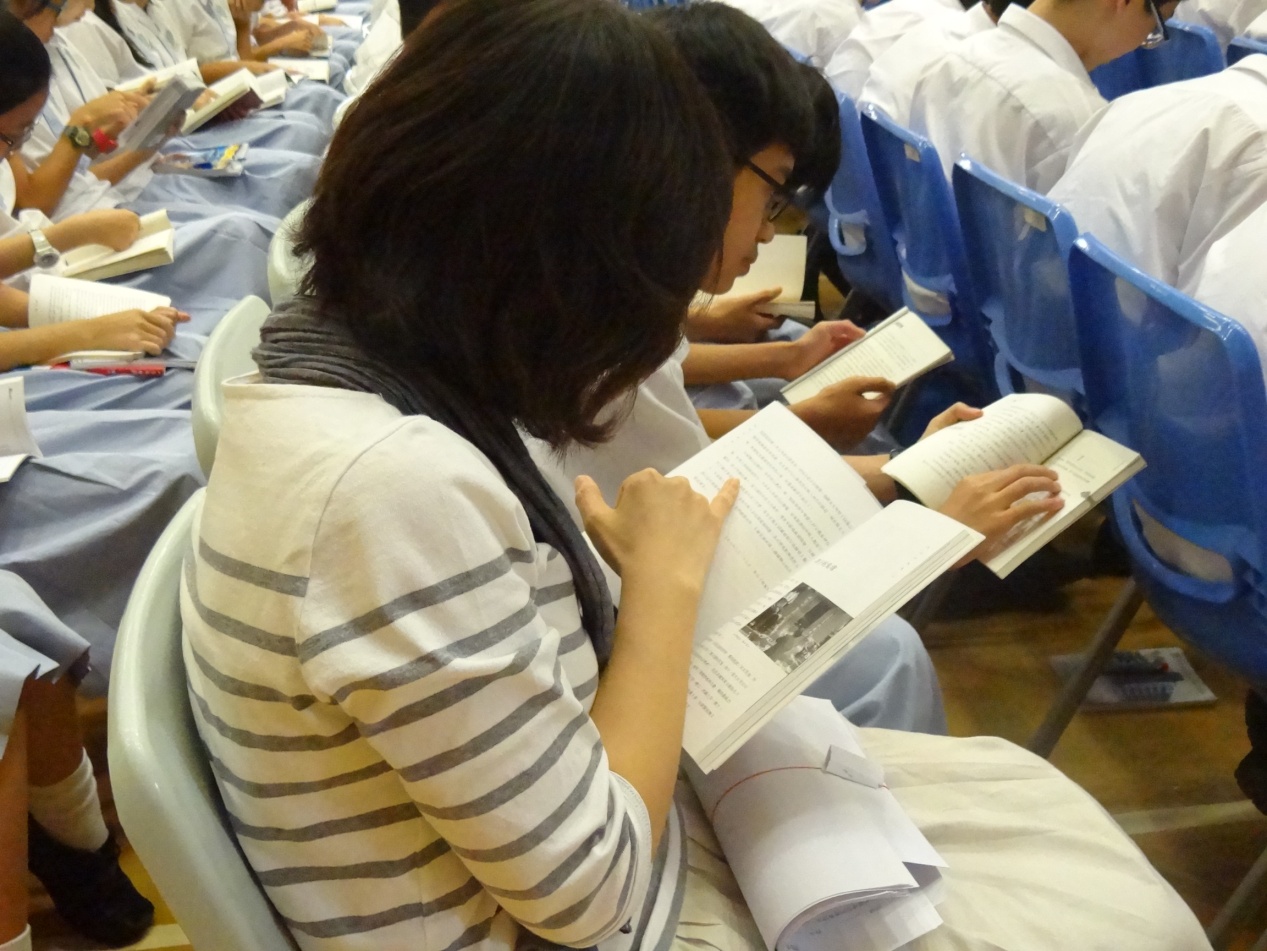 Look! Both our teachers and our students have turned into 'reading machines' at the same time, in the same place!
所謂「學海無崖」,教師都參與其中,與學生們一起學習速度之法。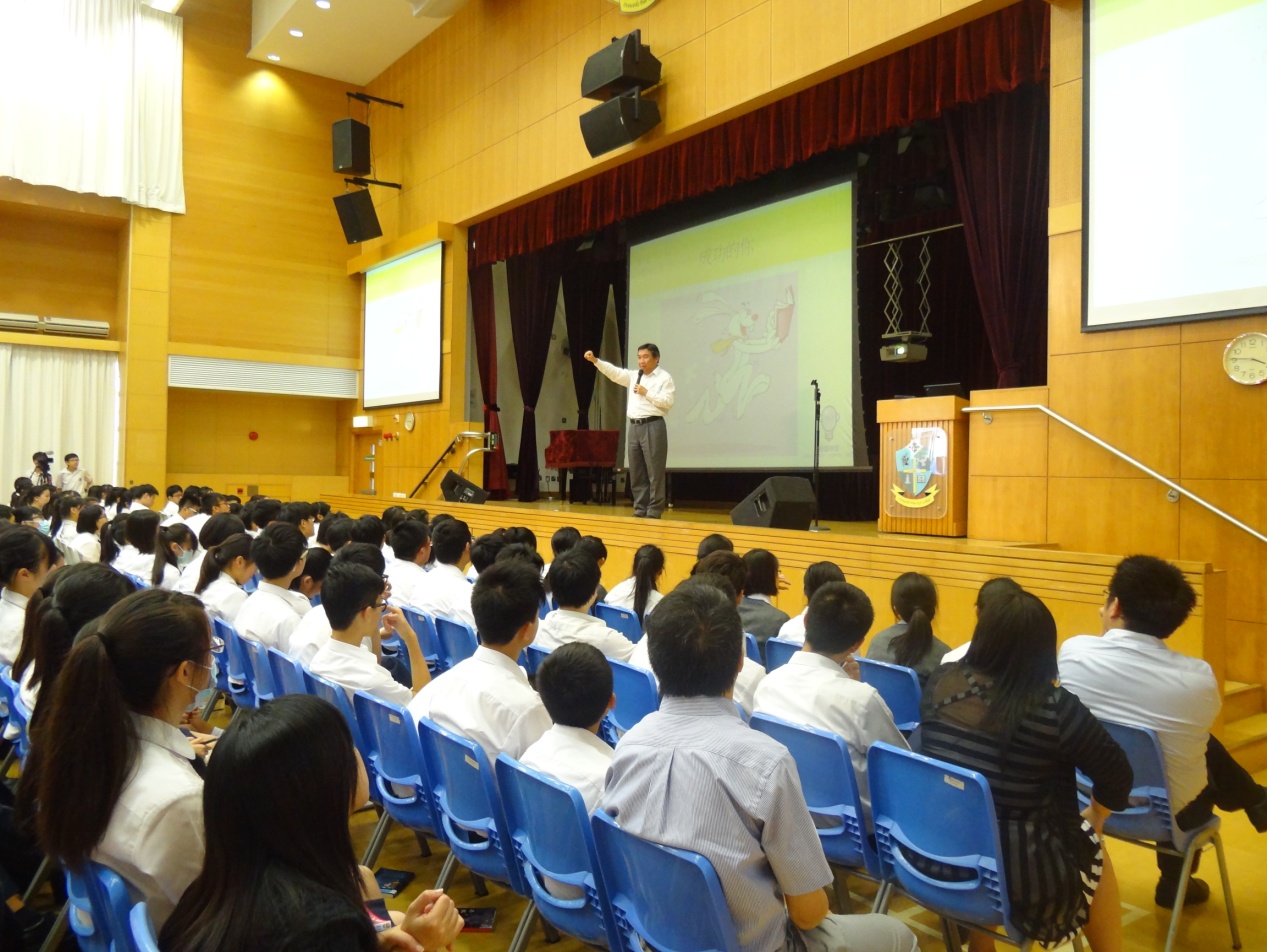 The school was mesmerized by the positive energy of our speaker!
全場師生聚精會神,留心聆聽翁先生的精彩演說。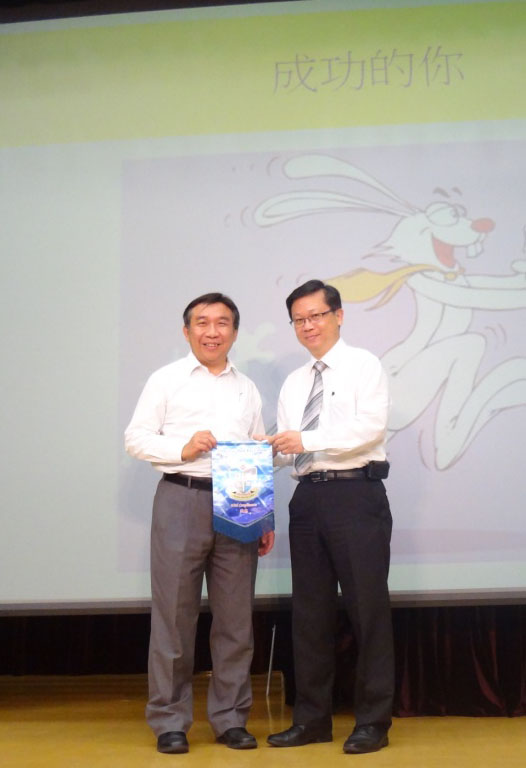 Let's hope that our schoolmates will remember what they have learnt in the workshop and enjoy reading more efficiently in the future.
'Reading opens a window to the world, a path to the future.'
Let's read to a brighter future!
上過這次周會後,期望培基的同學能夠牢記習得的速度技巧,並享受速讀帶來的樂趣及作用。
「推窗看世界,邁步迎將來!」
讓我們透過閱讀,一同創造一個更加美好的未來!
Back