Top Awards in Inter-School Statistics Competitions
Statistics Creative-writing Competition and Statistical Project Competition for Secondary School Students organized by the Hong Kong Statistical Society and Education Bureau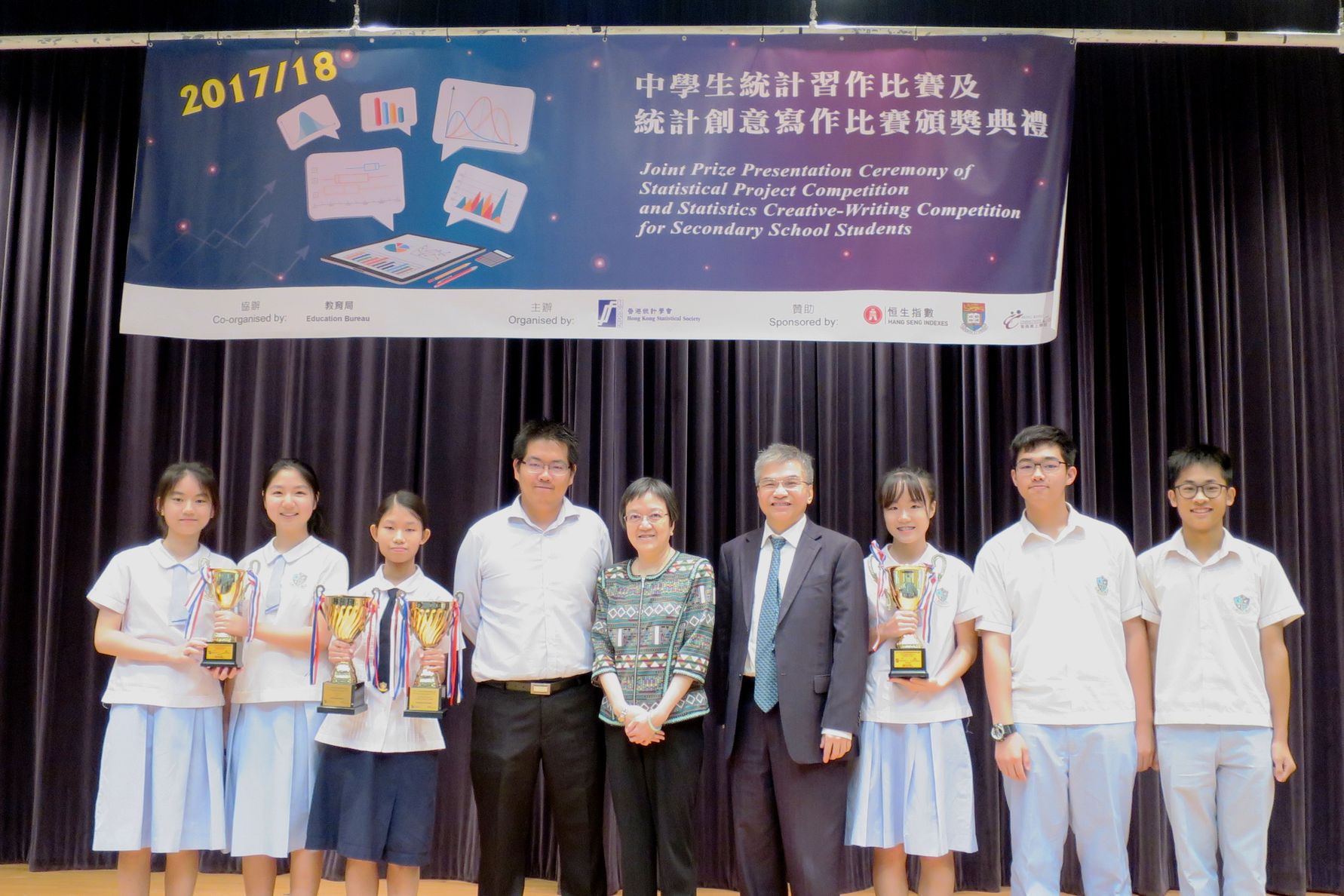 The Awardees with Mrs. HONG CHAN Tsui-wah, Deputy Secretary for Education and Mr. Leslie TANG, JP, Commissioner for Census and Statistics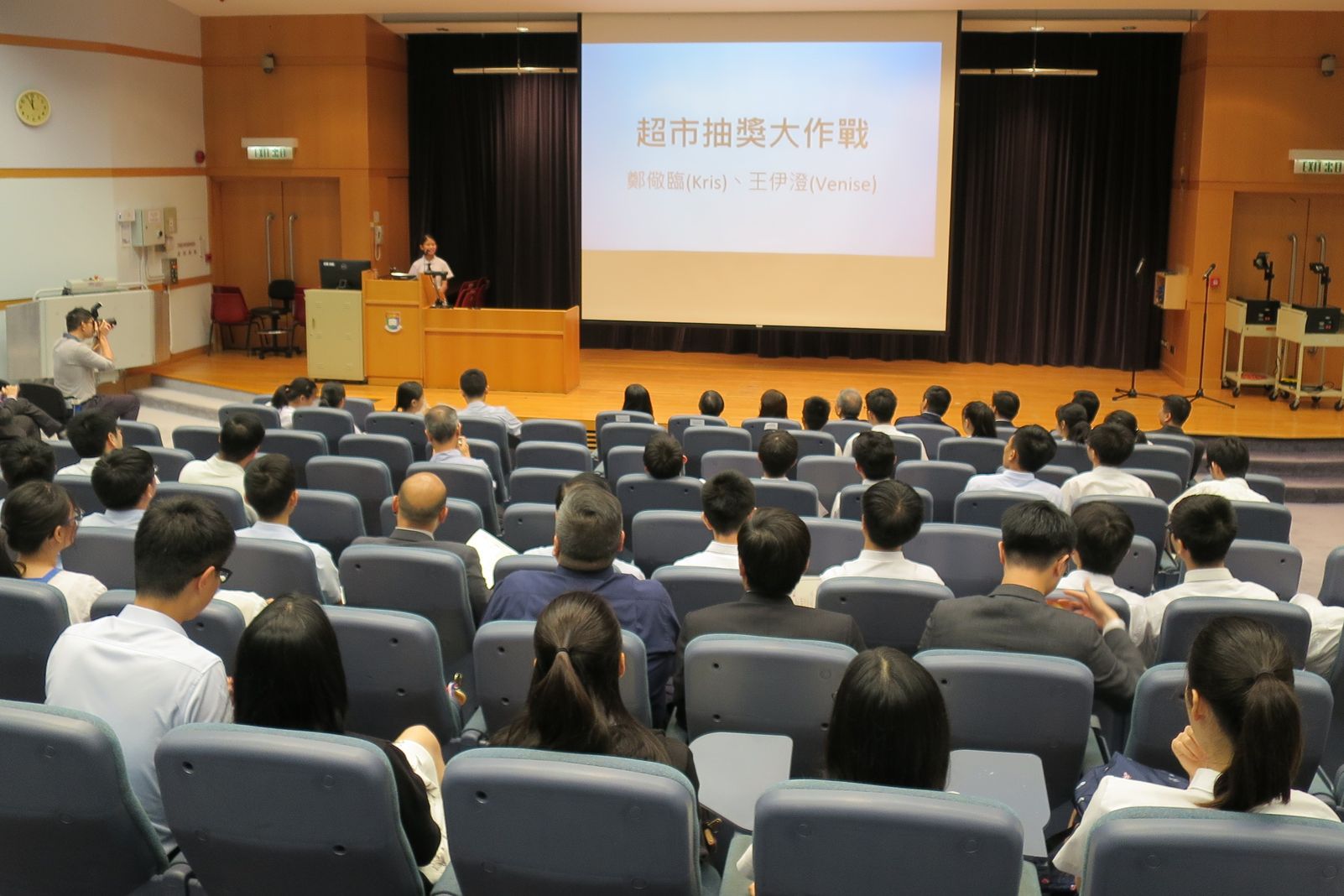 Venise Wong (4 Peace) is sharing about the strategies for lucky draw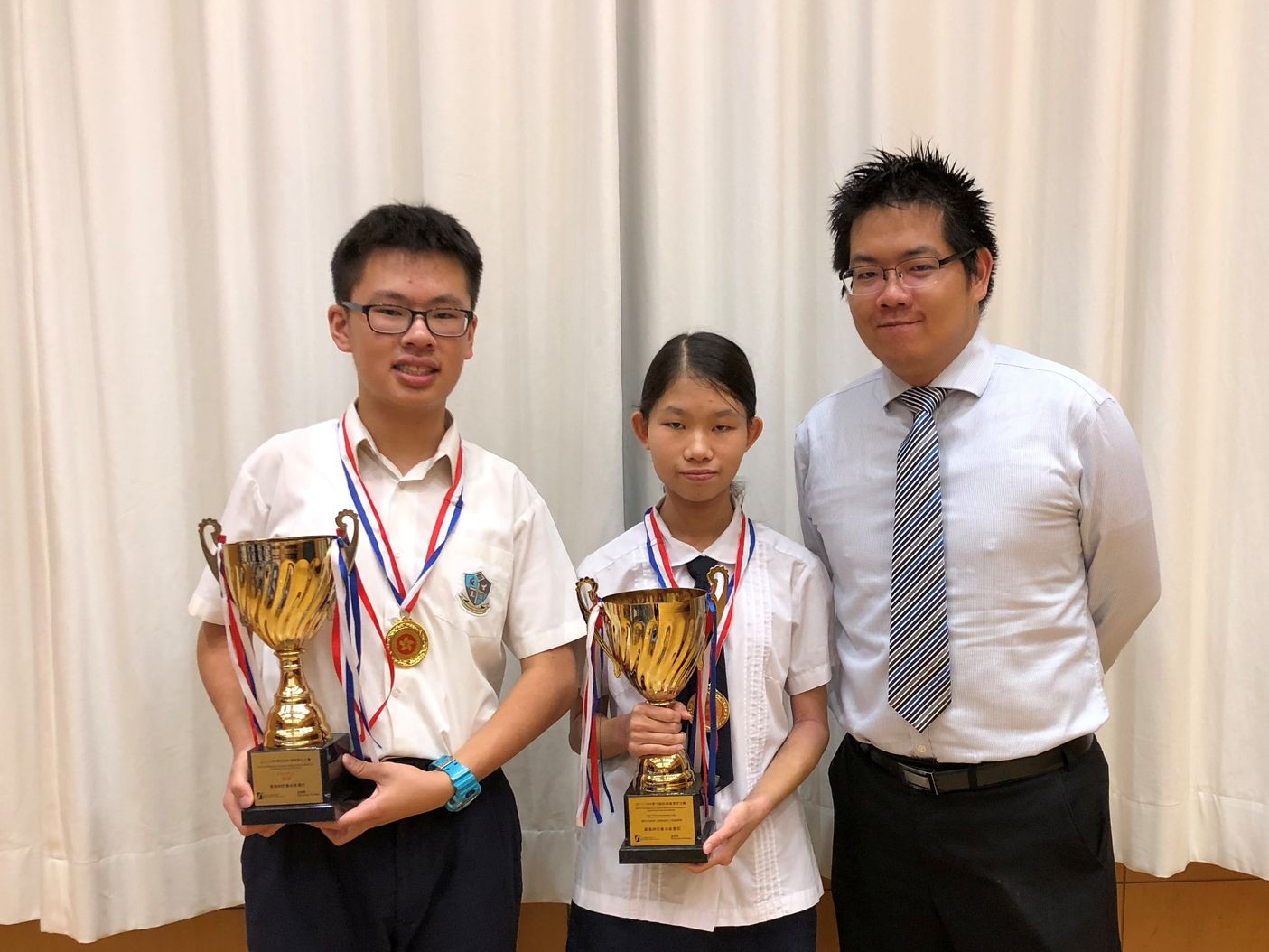 The Champion Team with their Teacher Advisor, Mr. Dennis Wong
Our students have made incredible achievements in the Statistics Creative-writing Competition and Statistical Project Competition for Secondary School Students organized by the Hong Kong Statistical Society and Education Bureau this year.
For the Statistics Creative-writing Competition, Kris Cheng and Venise Wong (4 Peace) have won the Champion as well as Prize for the Best Article Presentation. Their award-winning entry, 「超市抽獎大作戰」*, is a real story about how a Mathematics teacher, by using strategies and probabilities, won three grand prizes (including an iPhone X and two sets of Le Creuset cookware) from the lucky draw campaigns of two supermarkets. Their article will be published as an Education Bureau reference material for all secondary schools in Hong Kong.
For the Statistical Project Competition, two teams of S3 students have won the 1st Runner-up and 2nd Runner-up respectively. With the use of various statistical data, they have conducted detailed investigation on the topics "Active Diffusion of Mainlanders in HK Population" and "A Retrospective Research on the Development Education in Hong Kong". Based on their statistical research, they have also made recommendations for sustainable development of Hong Kong to the policy makers.
In the past 10 years, our school has submitted 13 statistical projects and 10 creative-writings and won 35 prestigious awards including 6 Champions, 7 First Runner-ups as well as 5 Prizes for the Best Thematic Project/Writing. Our students' analytical mindset and presentation skills are polished through preparing for their award-winning entries, final interviews and oral defense every year. These competitions have become a unique tradition and invaluable learning experiences for different generations of Pooikeinians.
Back