The Kwong Yuen Christian Culture Week cum Kwong Yuen Day ( 2012 )
The event was started by a prelude performed by our school orchestra. Our Vice-Principal, Dr. Ruby Cheung officiated the Opening Ceremony with 13 school partners. After the Opening Ceremony, our Student Fellowship led us worship. After a prayer and bible sharing, prizes were presented to the winners of the Poster Design Competition. The winners included 9 of our students from the junior forms. Congratulations to the winners, including WONG Sum Yi, Summi (1P), TAI Elizabeth Yi Lee (1G), CHAN Lok Yi(1P), CHAN Yuet Sum (2L), SHIU Yat Lam (2P), WAN Hoi Yik (2L), LEE Pui Yu (3P), CHAN Yuet Ting (3F) and CHAU Lok Yung (3F). At the end of the event, lovely kinder garden pupils sang hymns and performed a dance to worship God.
廣源基督教文化週:「家多一點愛」已於2012年十一月二十四日順利舉行。
當日活動首先由本校管弦樂團的演出揭開序幕,本校代表張瑞霞副校長,與其他十三個伙伴單位代表參與開幕儀式。隨後,由本校敬拜隊以詩歌帶領參與者一同敬拜。在牧師祈禱和聖經分享後,主禮嘉賓祝賀並頒發獎品予海報設計比賽的得獎者。本校有九位初中學生獲獎,其中包括:黃心怡﹙中一和平班﹚、戴伊莉﹙中一恩典班﹚、陳珞誼﹙中一和平班﹚、陳悅琛﹙中二愛班﹚、蕭逸琳﹙中二和平班﹚、尹愷奕﹙中二愛班﹚、李珮瑜﹙中三和平班﹚、陳悅婷﹙中三信班﹚、周樂融﹙中三愛班﹚。最後,由一班可愛的幼稚園學生以歌舞表演讚美神,當日活動亦隨之結束。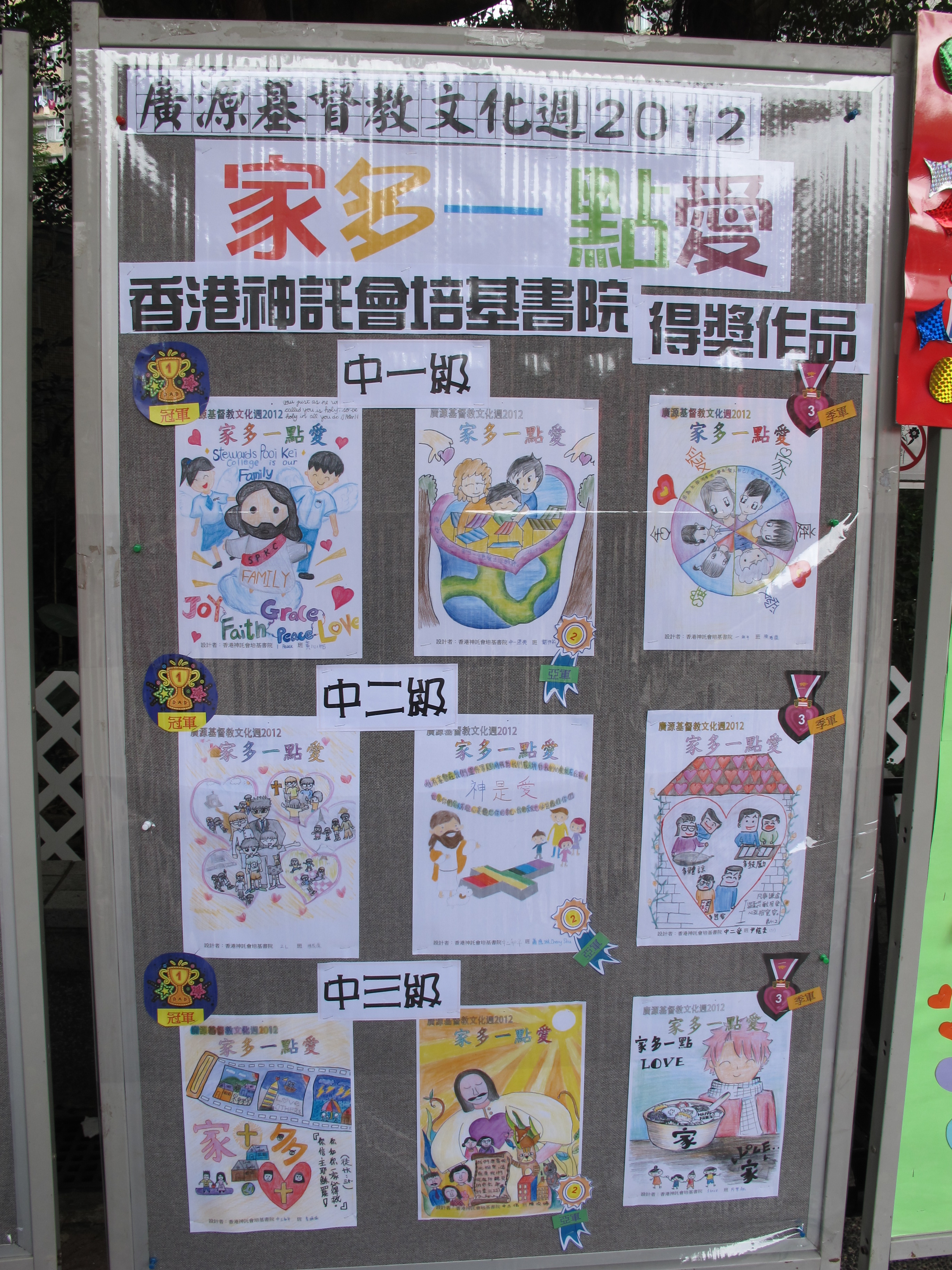 Posters designed by our junior students.
由本校初中學生設計的海報得獎作品。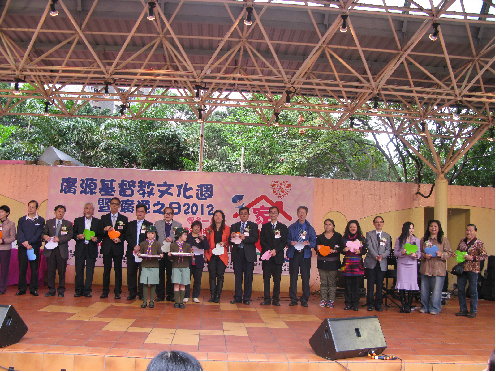 The honorable guests officiated the Open Ceremony.
各伙伴單位代表濟濟一堂,參與開幕儀式。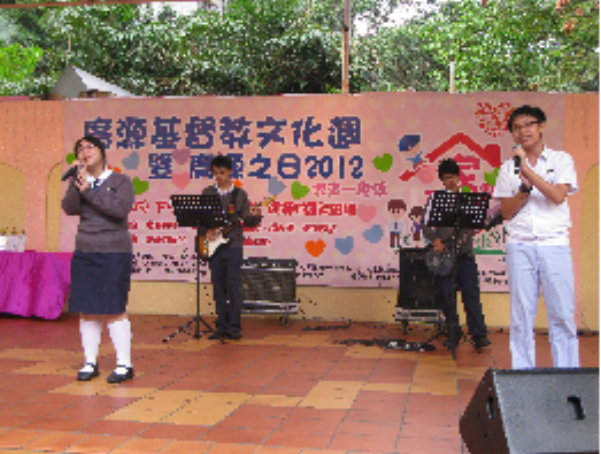 Student Fellowship led us sing and pray to worship God.
學生敬拜隊帶領會衆以詩歌和禱告敬拜神。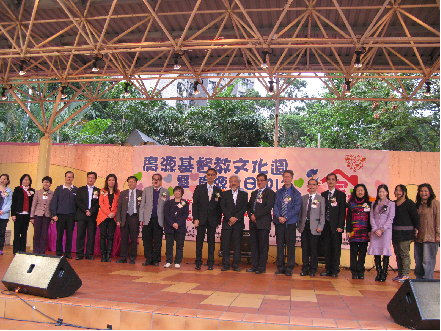 Special thanks to our school partners.
特別鳴謝我們的學校伙伴。
Back