The 9th Annual Speech Day
The 9th Annual Speech Day was held on 16 June 2017 in the school hall. Gather were promising young adults who have reached a milestone in life and are earnestly looking forward to new challenges ahead. We also had parents who always support their children with unfailing and selfless love; and educators who are passionate and tireless in leading and nurturing their students.
We wish all graduates great success in the future and always remember and live up to the SPKC spirit; to be future leaders who uphold themselves with good values, do good deeds and give glory and honor to the Lord our God.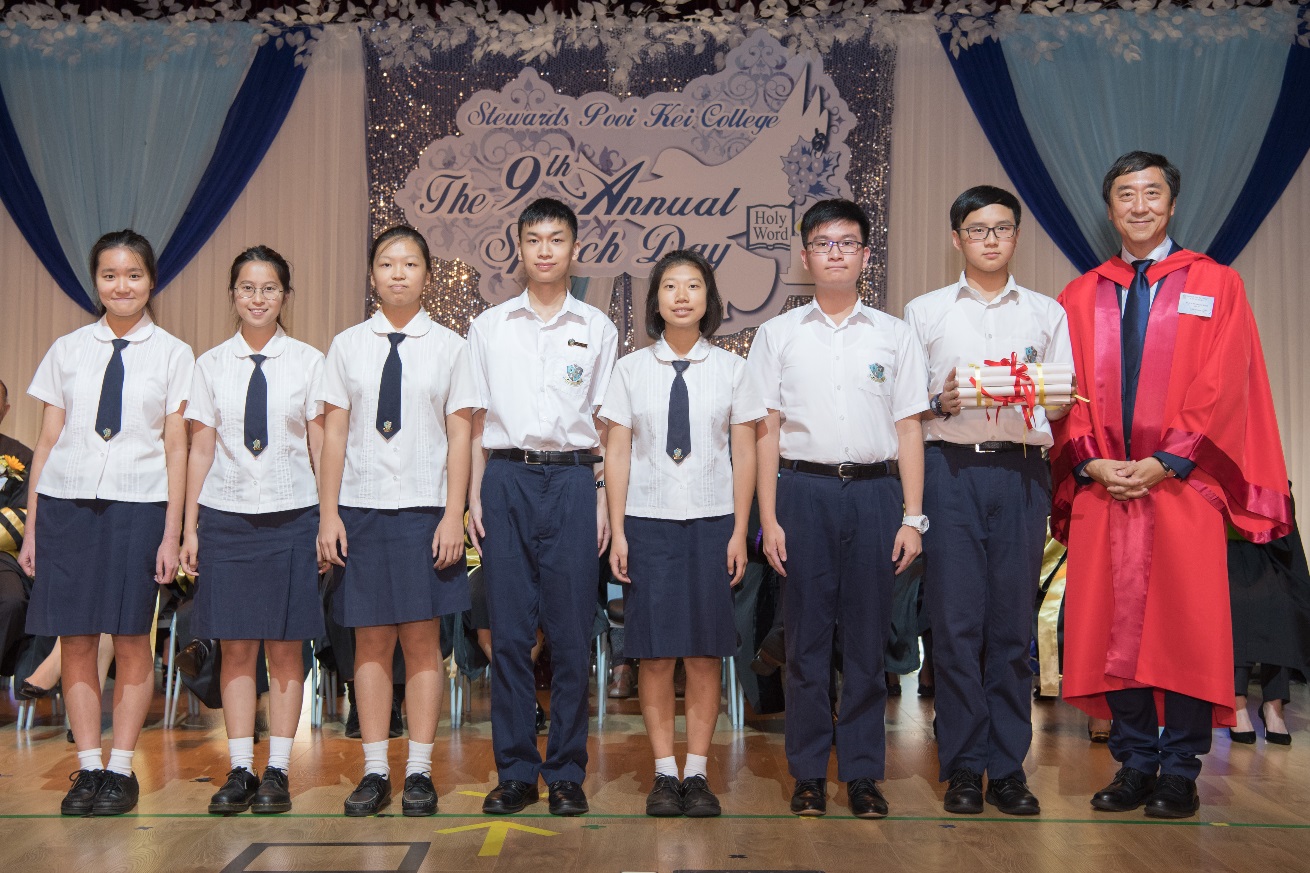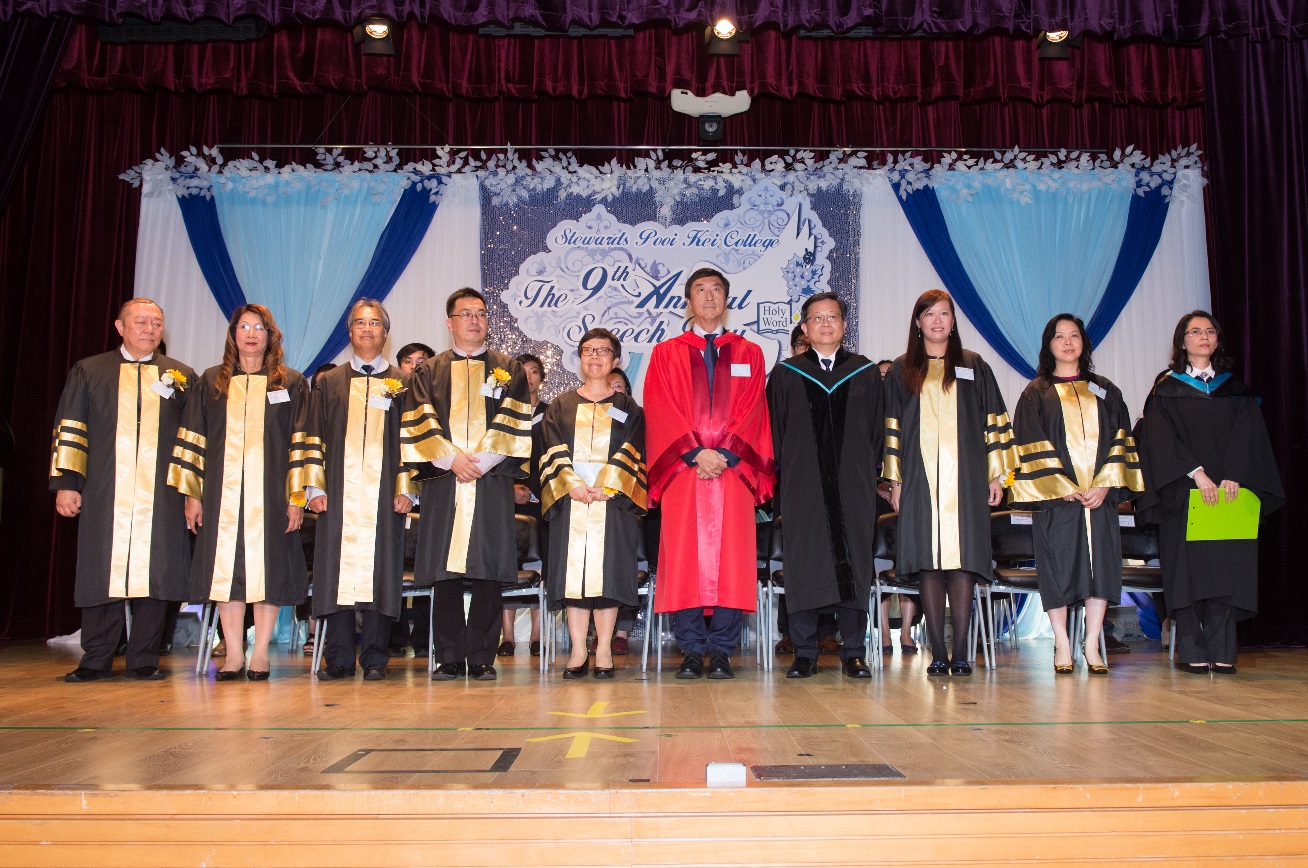 We were honored to have Prof. Joseph J. Y. Sung, SBS, JP Vice-Chancellor and President, The Chinese University of Hong Kong, as our Guest of Honor.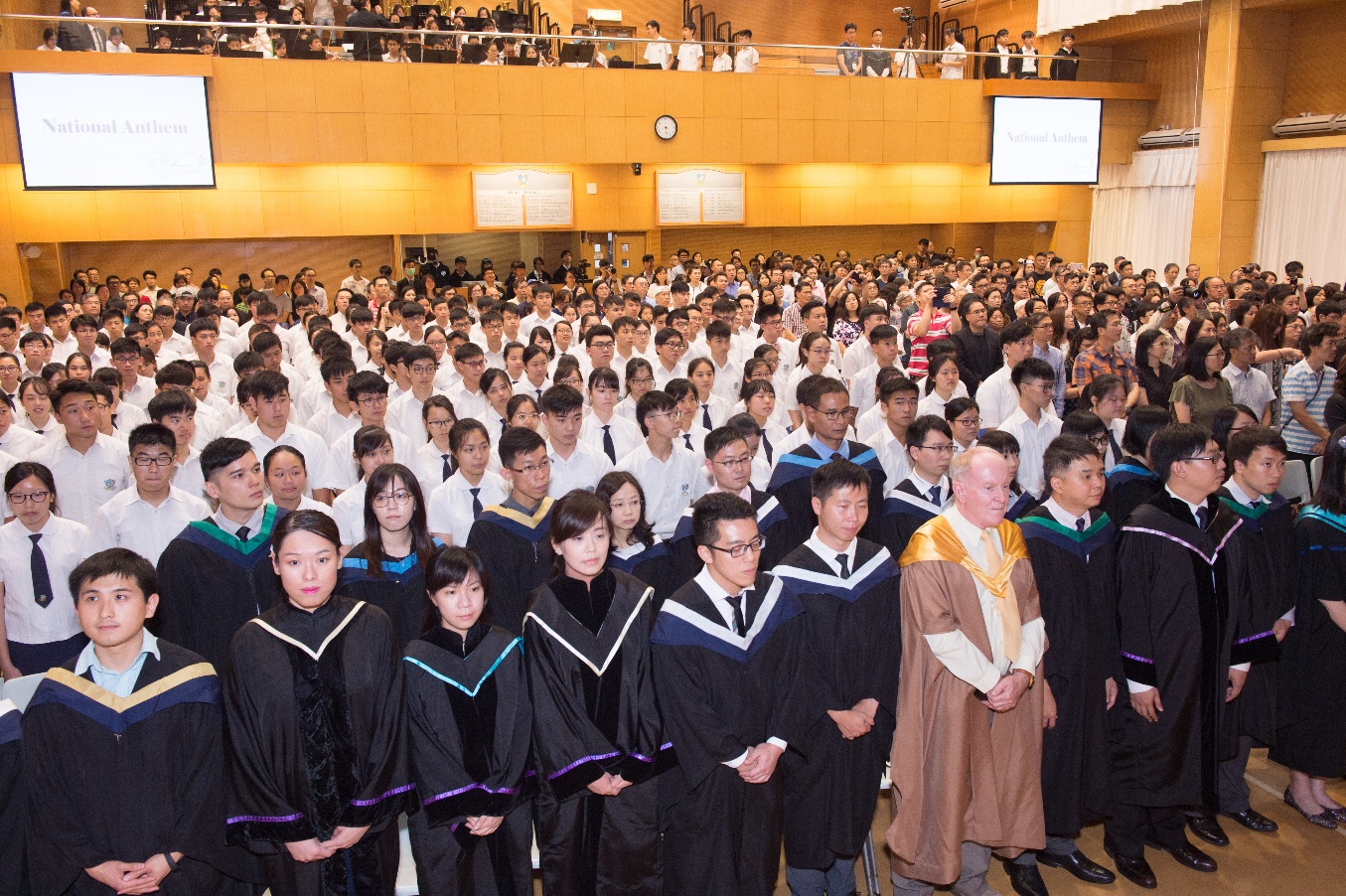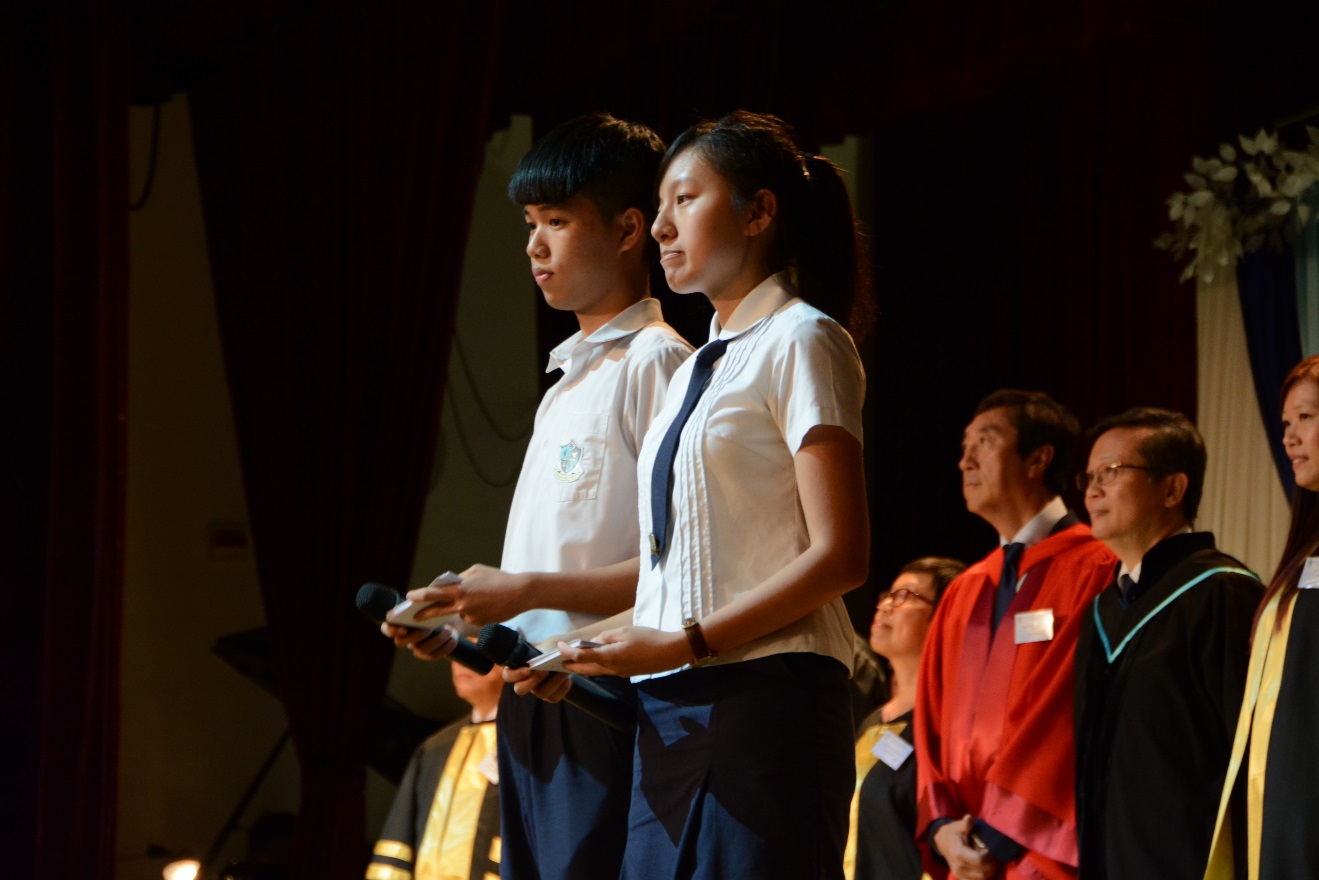 The ceremony was hosted smoothly by our student MCs, Katherine Law and Hani Lee from Secondary 5.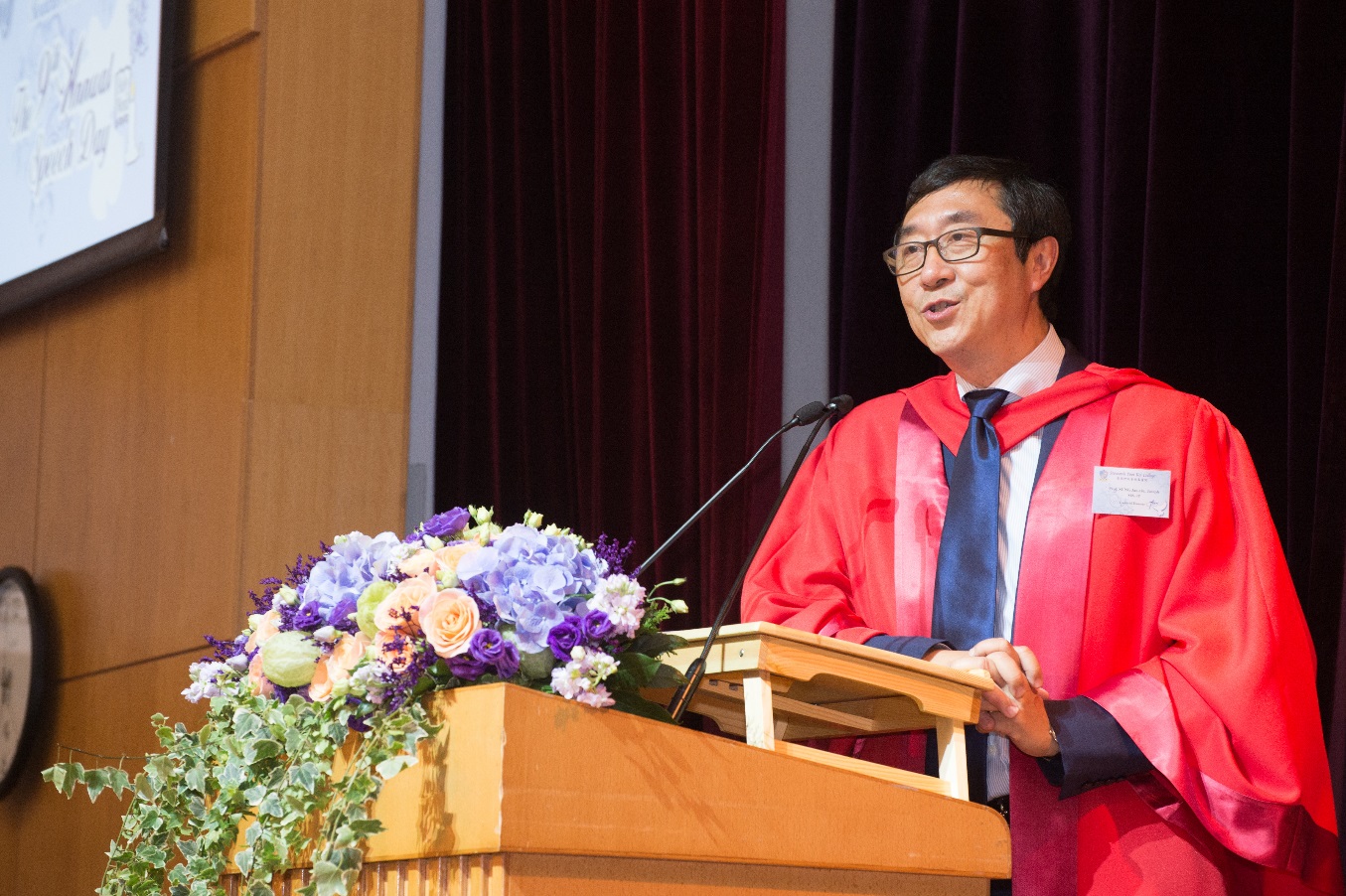 It is our great honour to have had Prof. Sung with us in the ceremony. We are all inspired by his words of wisdom.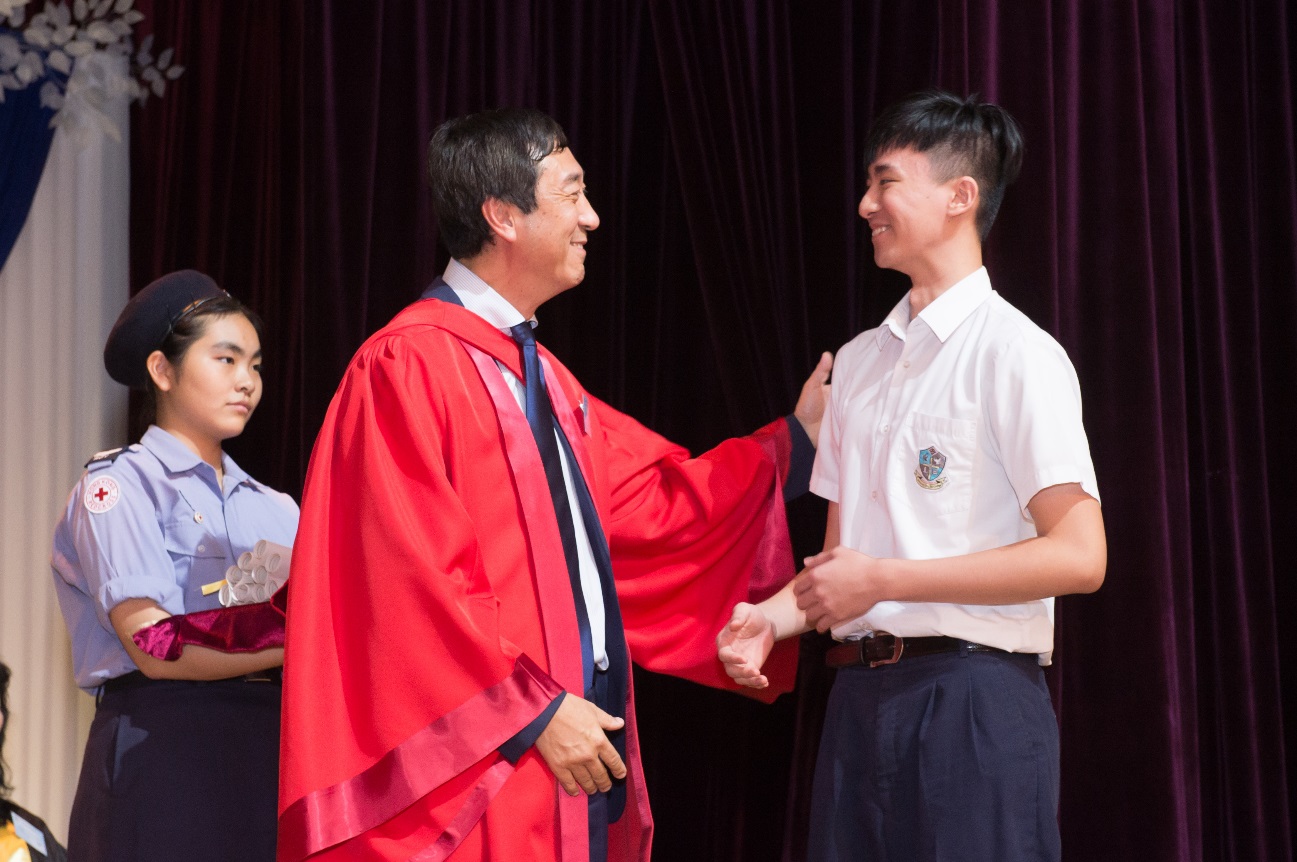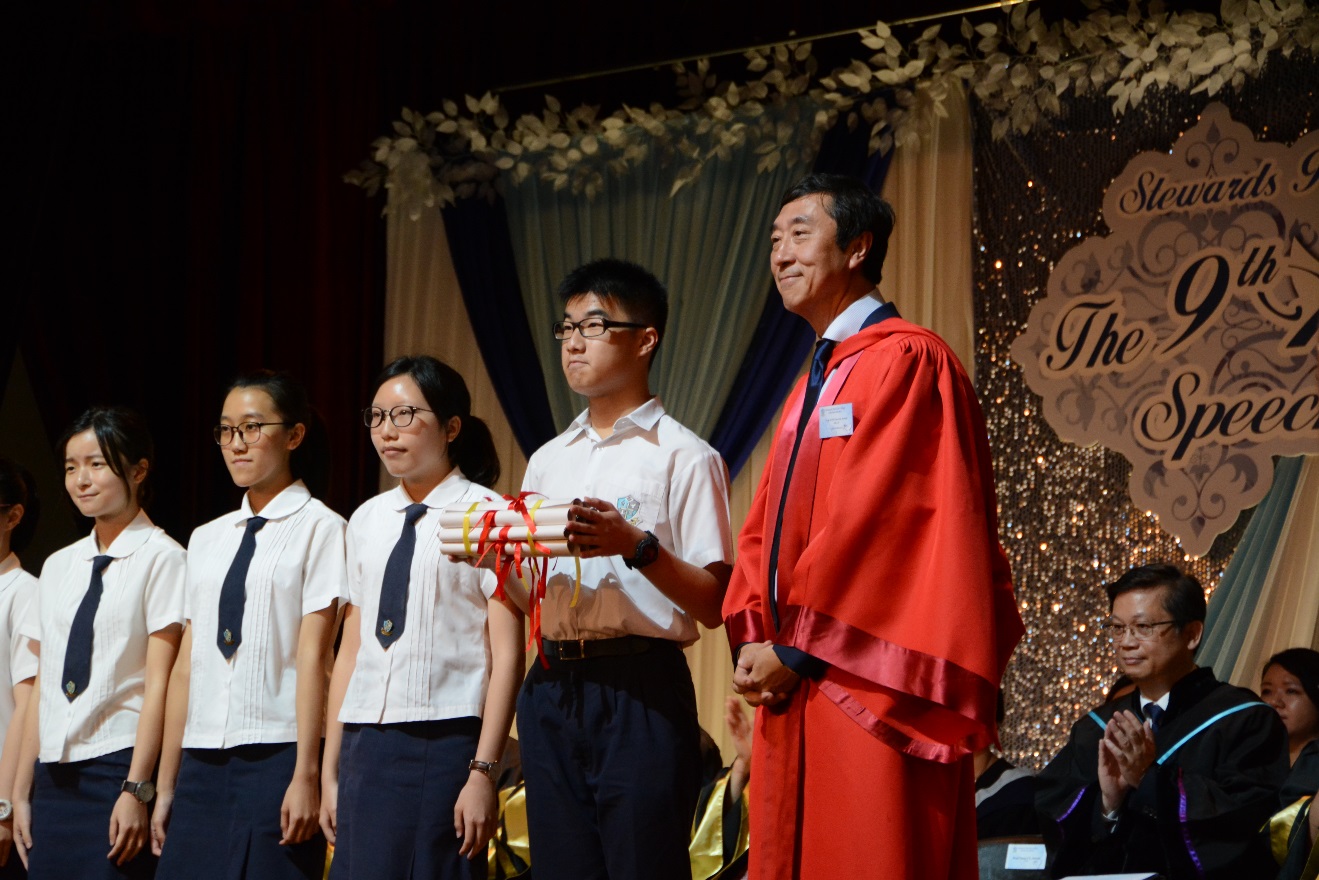 Saturnia Hung from 6 Love delivered the valedictory speech on behalf of all graduates.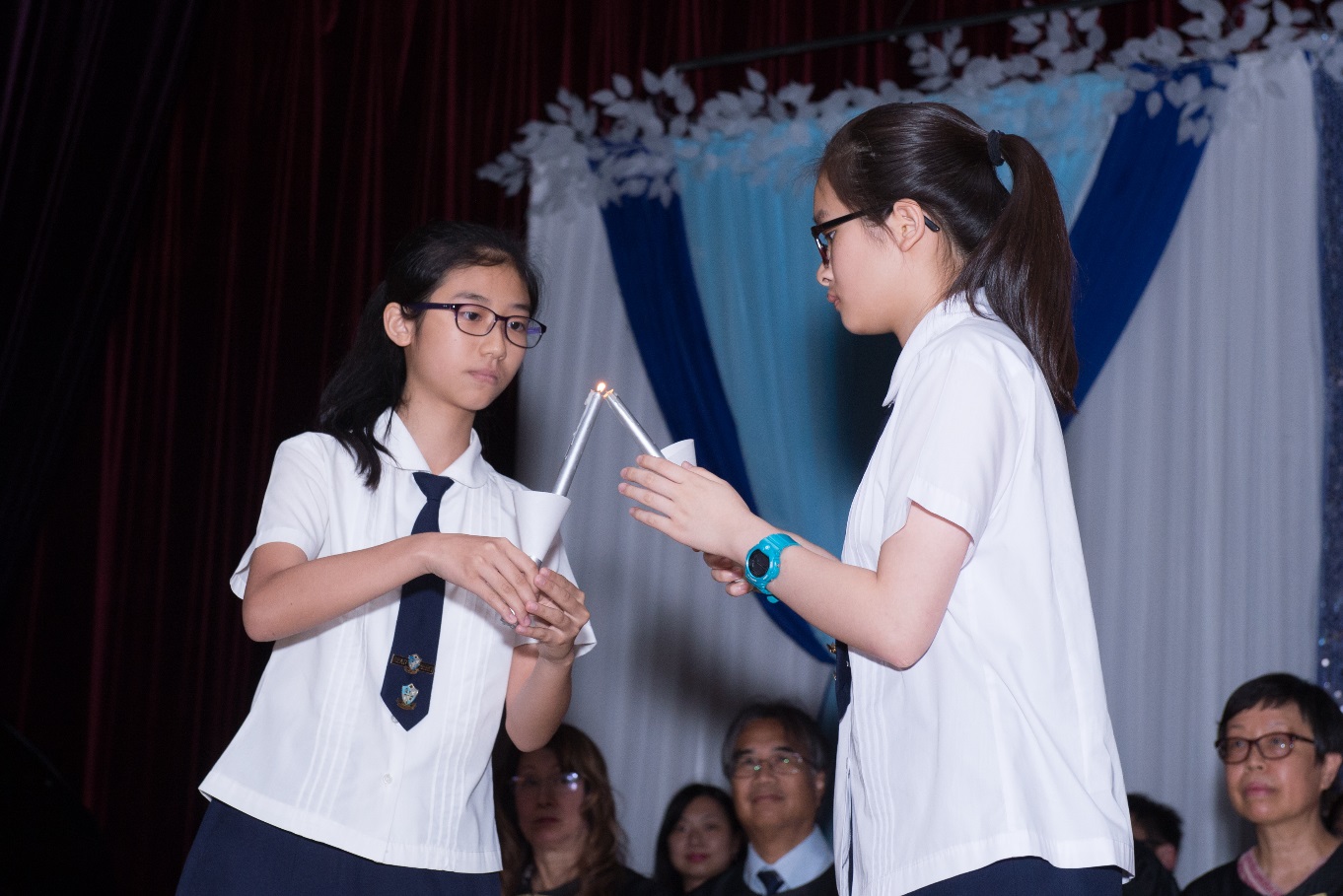 "Passing of the Light Ceremony" is an important tradition of SPKC. May the light and SPKC spirit pass on.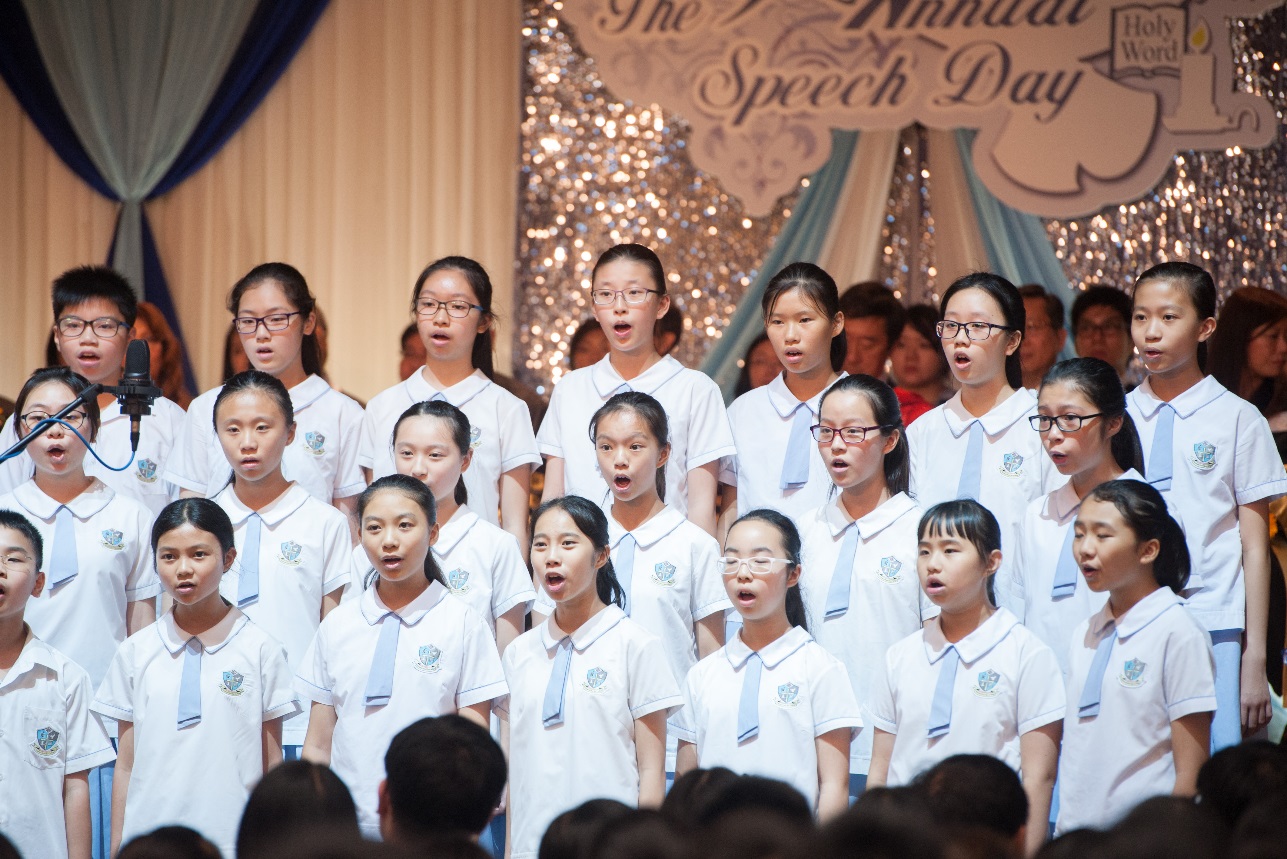 Choir performance is another tradition of our Speech Day. On behalf of all Pooikeinians, our school choir sent our blessing to our graduating brothers and sisters with their beautiful singing.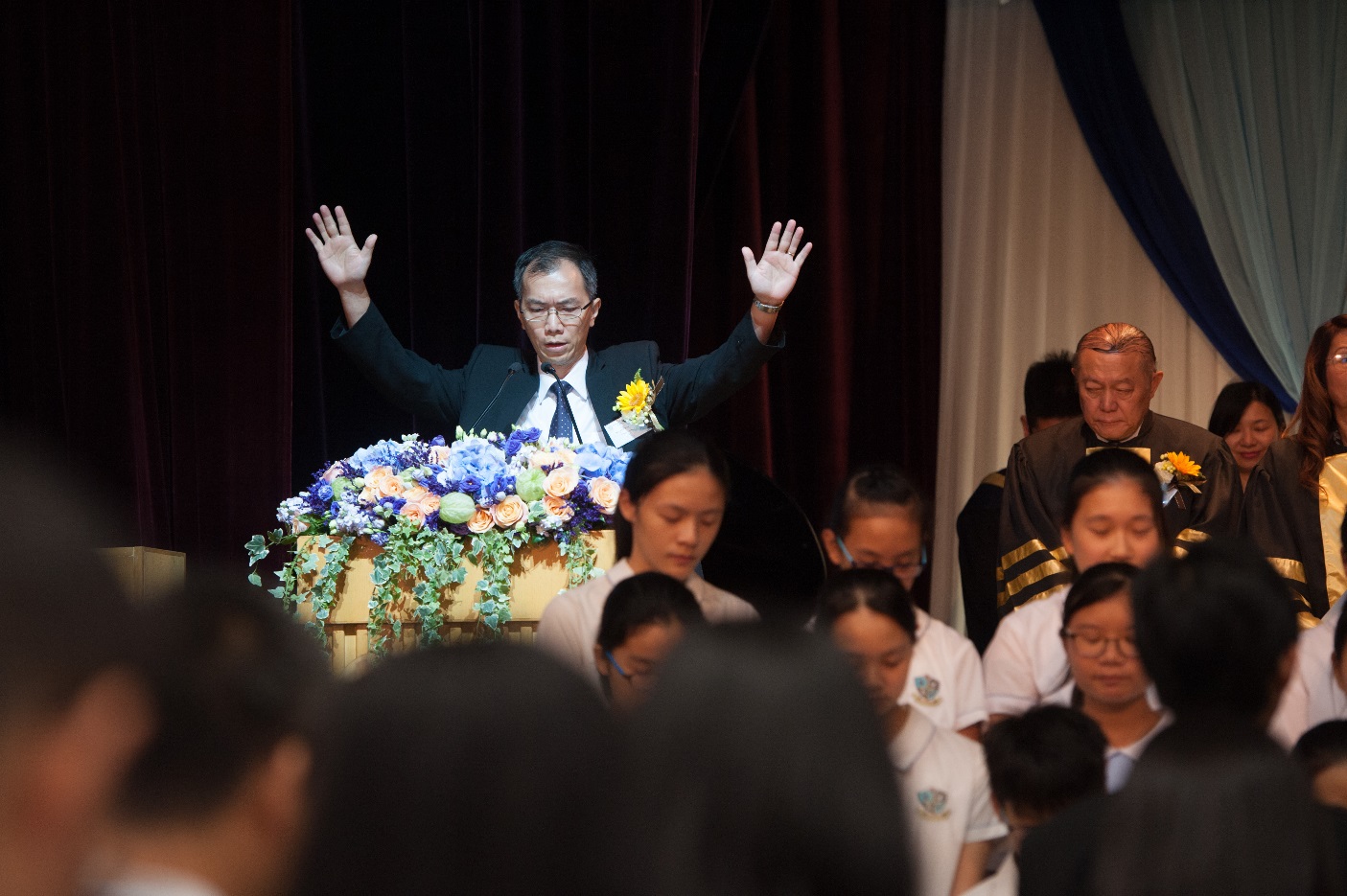 The ceremony ended with benediction, and it marked the beginning of a new page of life for our graduates.
Back