"Thanksgiving Day of SPKC 2019"
"Thanksgiving Day of SPKC" was successfully held  on 5 December 2019 so as to spread our blessings and thankfulness to all Pooikeinians.
Theme of the activity : "Blessings of S.P.K.C." (S. P. K.C. stands for Support, Praise, Kindness and Care).
Major objectives of "Thanksgiving Day":
1. To spread blessings and promote harmonious school environment in SPKC
2. To foster students' thankfulness and positive mindset to echo the implementation of "Positive Education" in school

3. To provide an opportunity for students to show their thankfulness and praise to teachers or fellow schoolmates
Students showing praise and care to others classmates.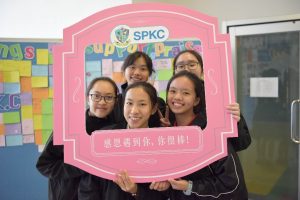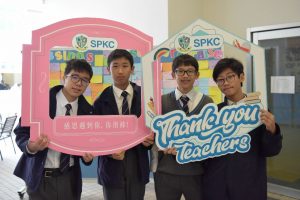 Students and teachers showing their support to each other.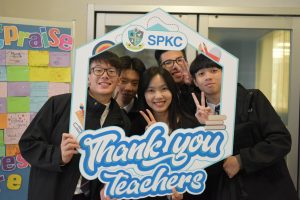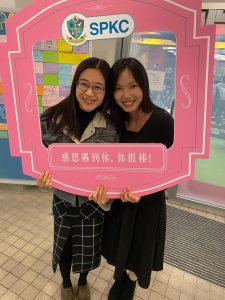 Writing and posting their thanksgiving cards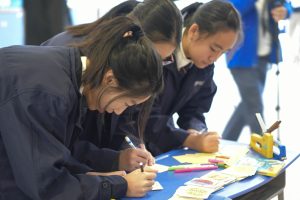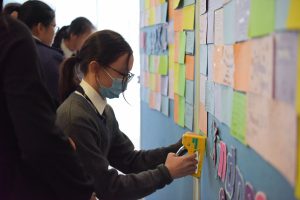 Best wishes to all Pooikeinians for their joyful, healthy and positive growth.
Let's keep giving our thanksfulness and blessings to all! 
Back