Stewards Pooi Kei College 10th Anniversary Open Day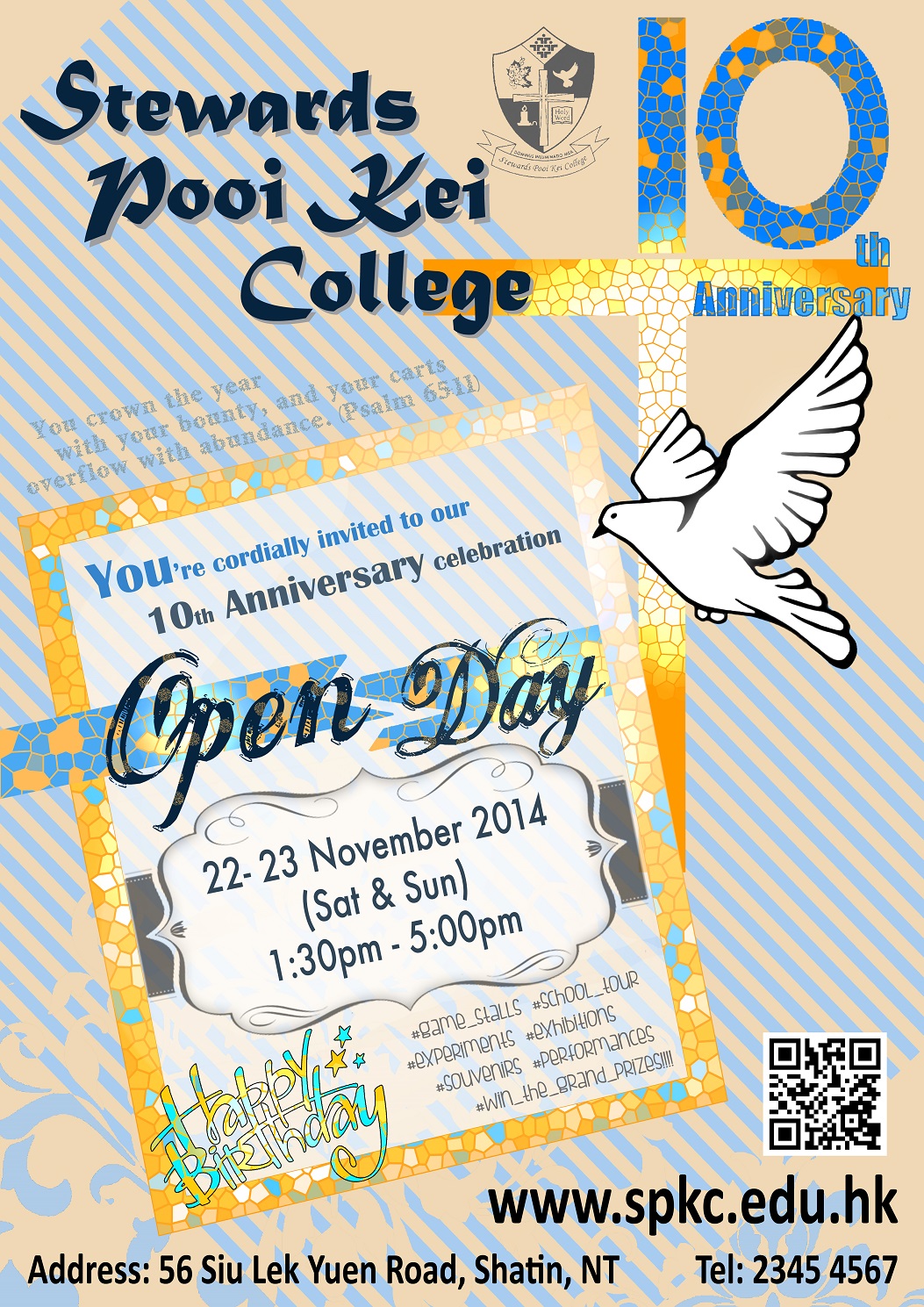 Prologue
Though fresh and green, SPKC takes pride of our development throughout the last decade. We are celebrating our 10th year across 2014 while the most significant event would be the Open Days. To warm up our students for such a joyous occasion, 2 weeks before the event, the whole school engaged in a series of activities.
Open Days are not only the celebration among Pooikeiians. It is also a chance share our joy to neighbours of our community. Over 500 student helpers were recruited to make sure the days run smoothly.
We have renovated the art wall (outside Visual Arts Room) and the Mosaic Wall at the crossroad outside school. The classroom were well decorated as students enthusiastically prepared for the Open Days.
Voila, the Open Days!
Enjoying your time playing the fun stalls and fruitful exhibitions? Thanks to our houses, student unions, subject departments, clubs and teams, PTA, alumni, who put together this many activities.
Want more?
Back