SPKC Music Teams performed in Carol Festival 2013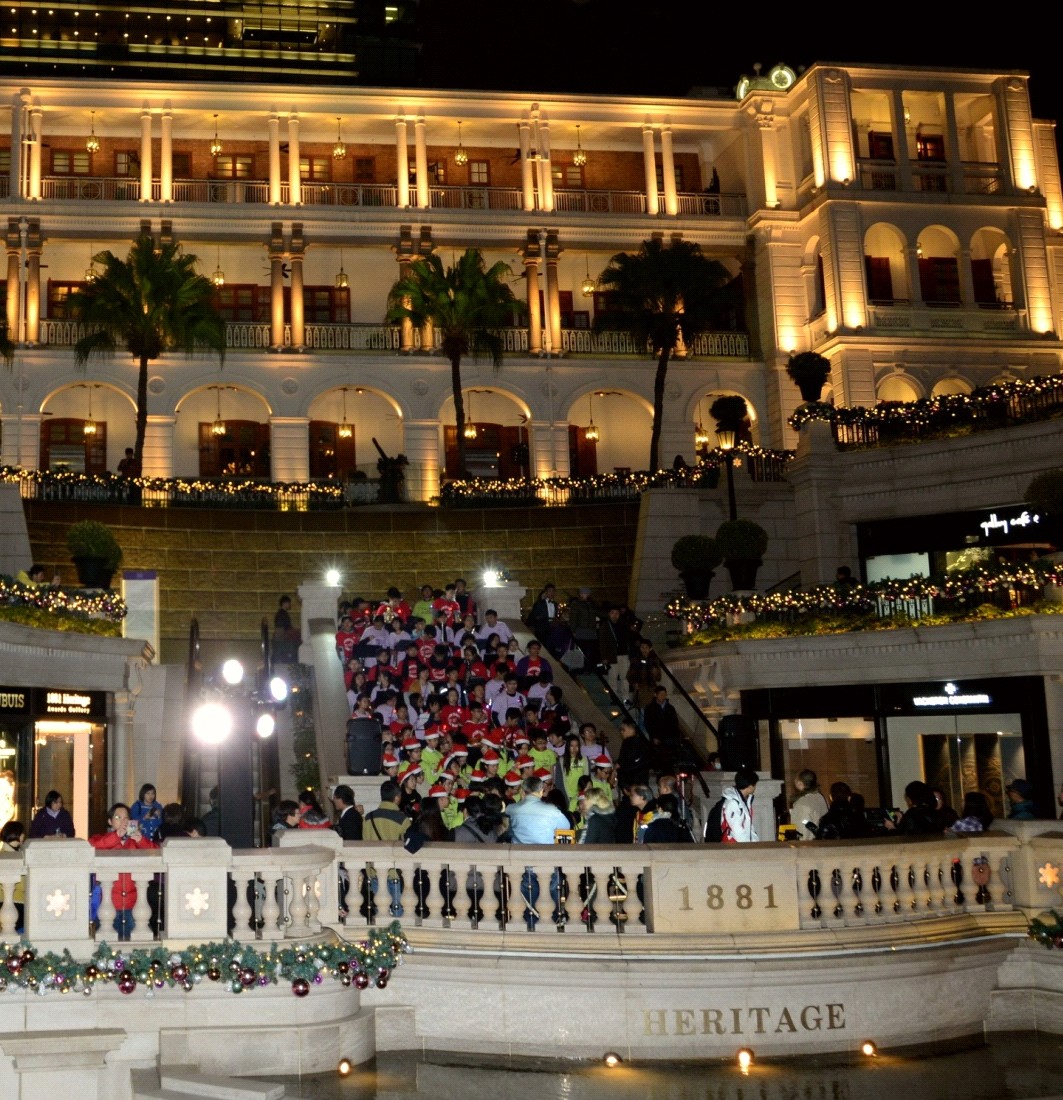 This year, our school music teams- orchestra, senior band, intermediate string ensemble,senior hand chime ensemble,choir and A Cappella — were invited, by The Child Development Matching Fund (CDMF), to participate in the Carol Festival 2013.
Around 120 Pooikeinians performed different Christmas music for this meaningful fund raising performance at 1881 Heritage (Tsim Sha Tsui) on 20th December. We not only performed for fundraising, but also reminded the audience and pedestrians that the true meaning of Christmas.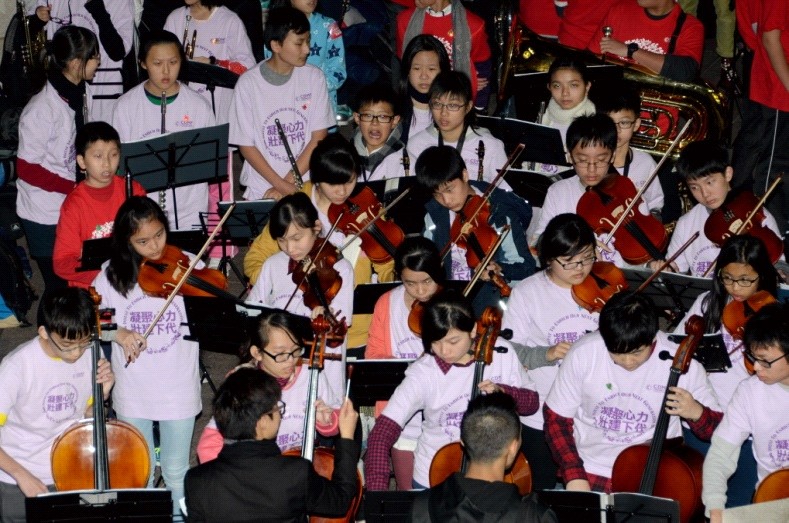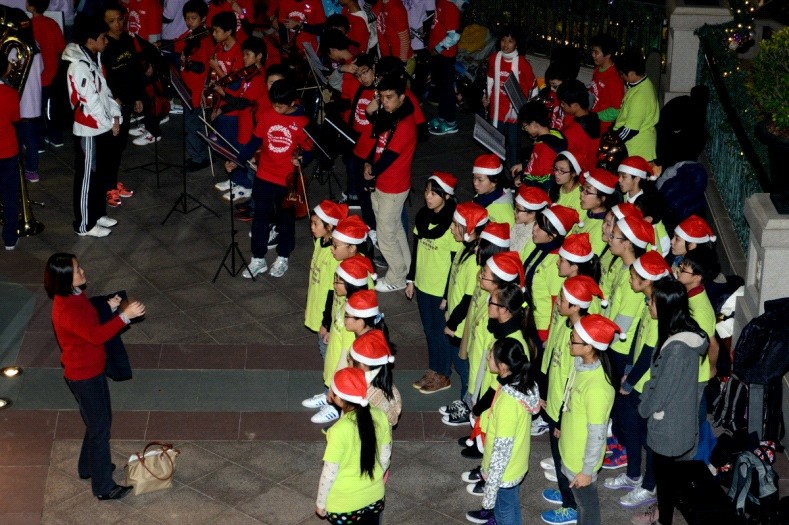 Before the performance started, every music team grasped the time to practice diligently in the open areas of 1881.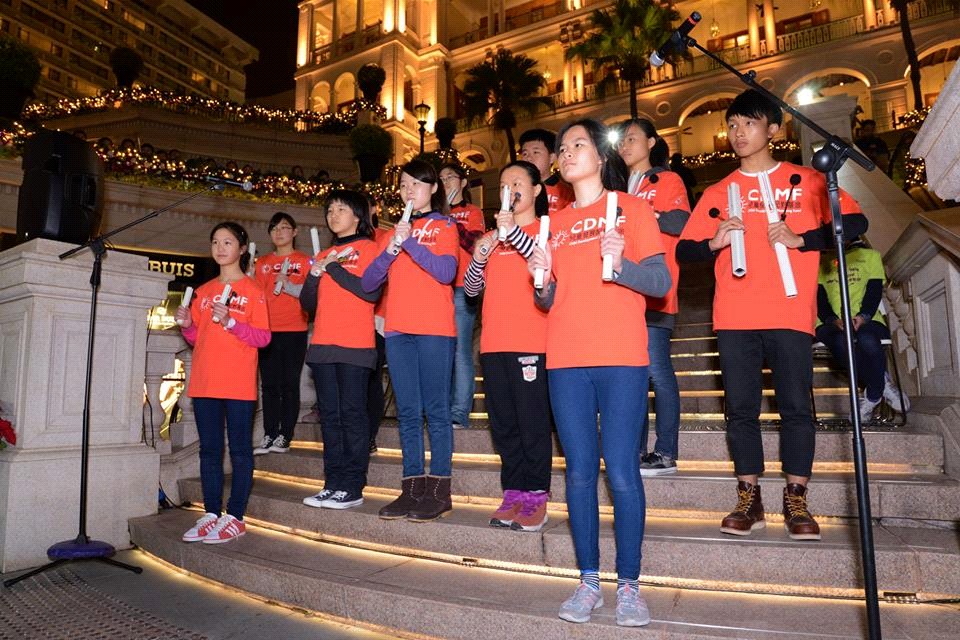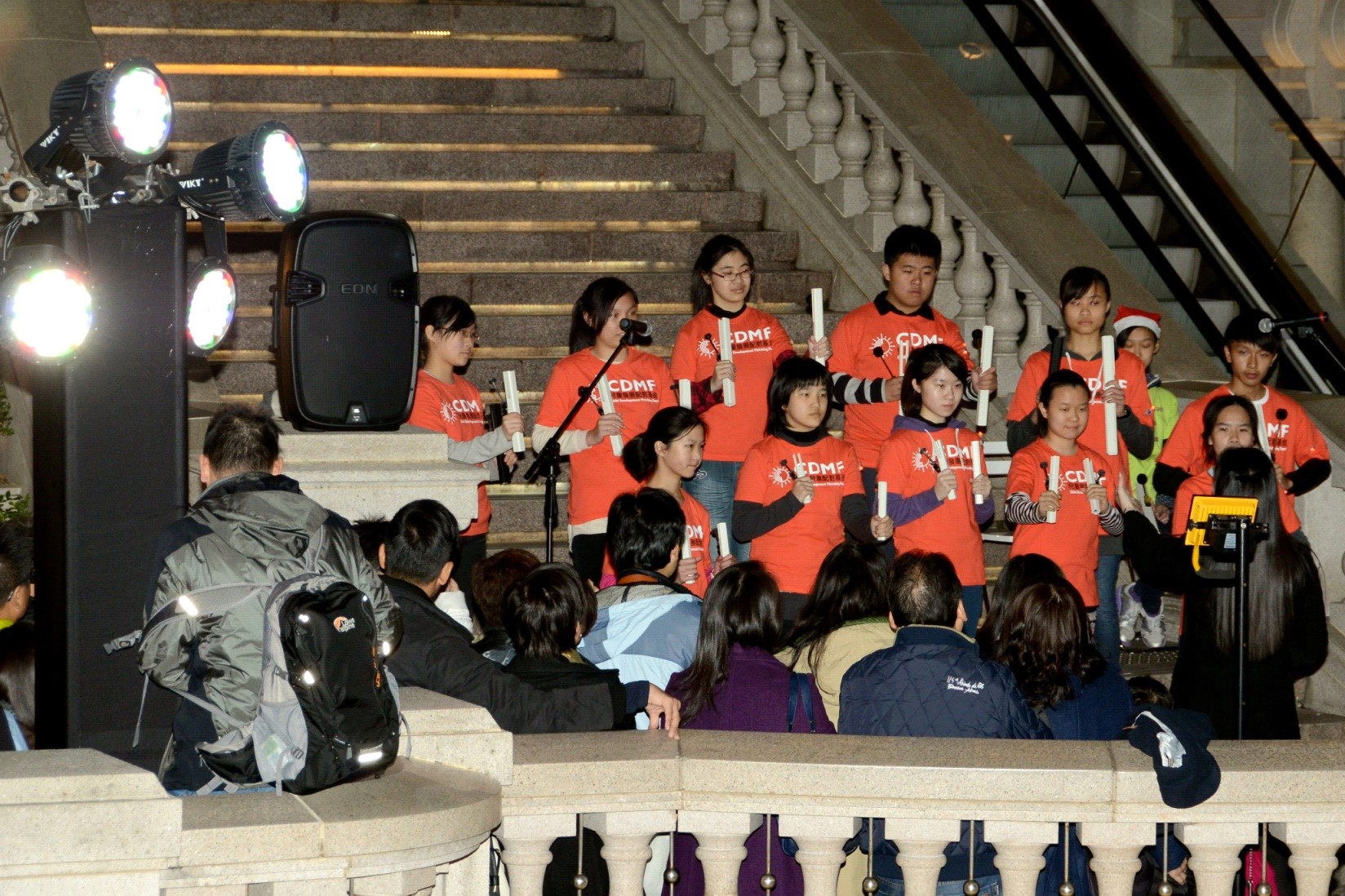 Our hand chime ensemble was the first performing group. They performed the Christmas medley.With the pure and peaceful timbre of hand chimes, the music was filled with hope, peace, joy and love.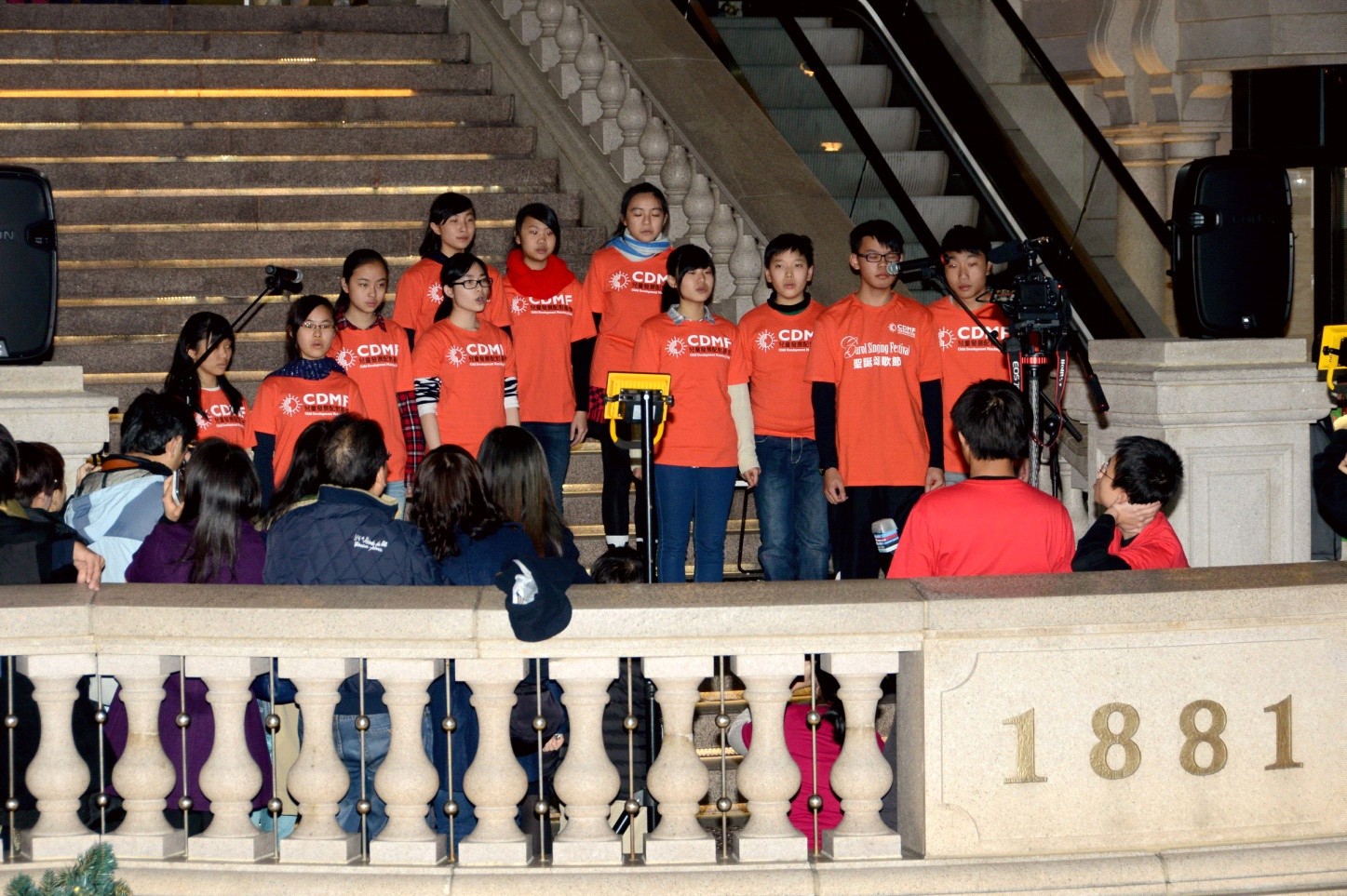 A Cappella Group sang two joyful songs without any instrumental accompaniment.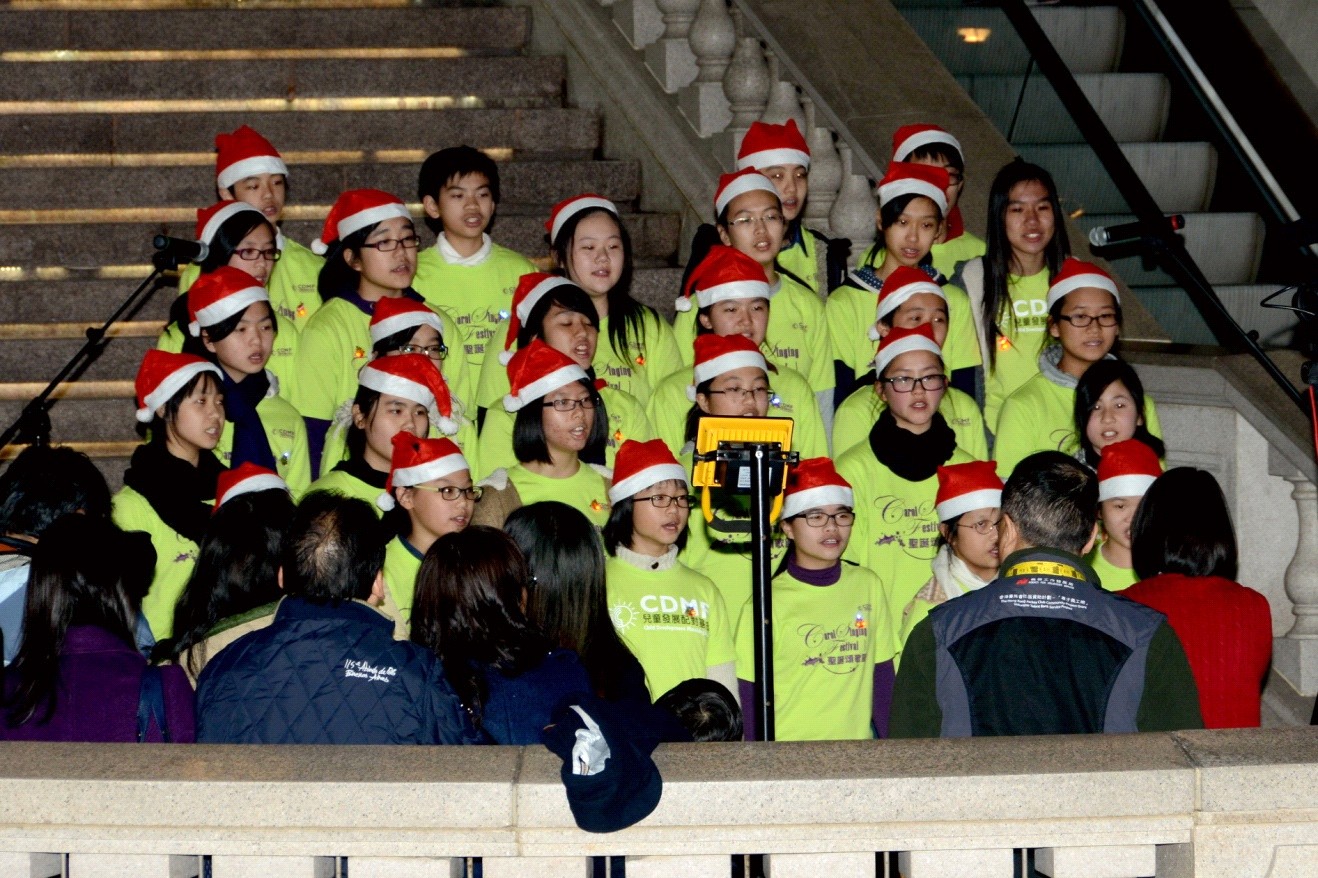 Our school choir performed two hymns — Jubilant Song and Angel's Carol.Their beautiful singing diffused the gospel and grace of God all round the 1881 Heritage.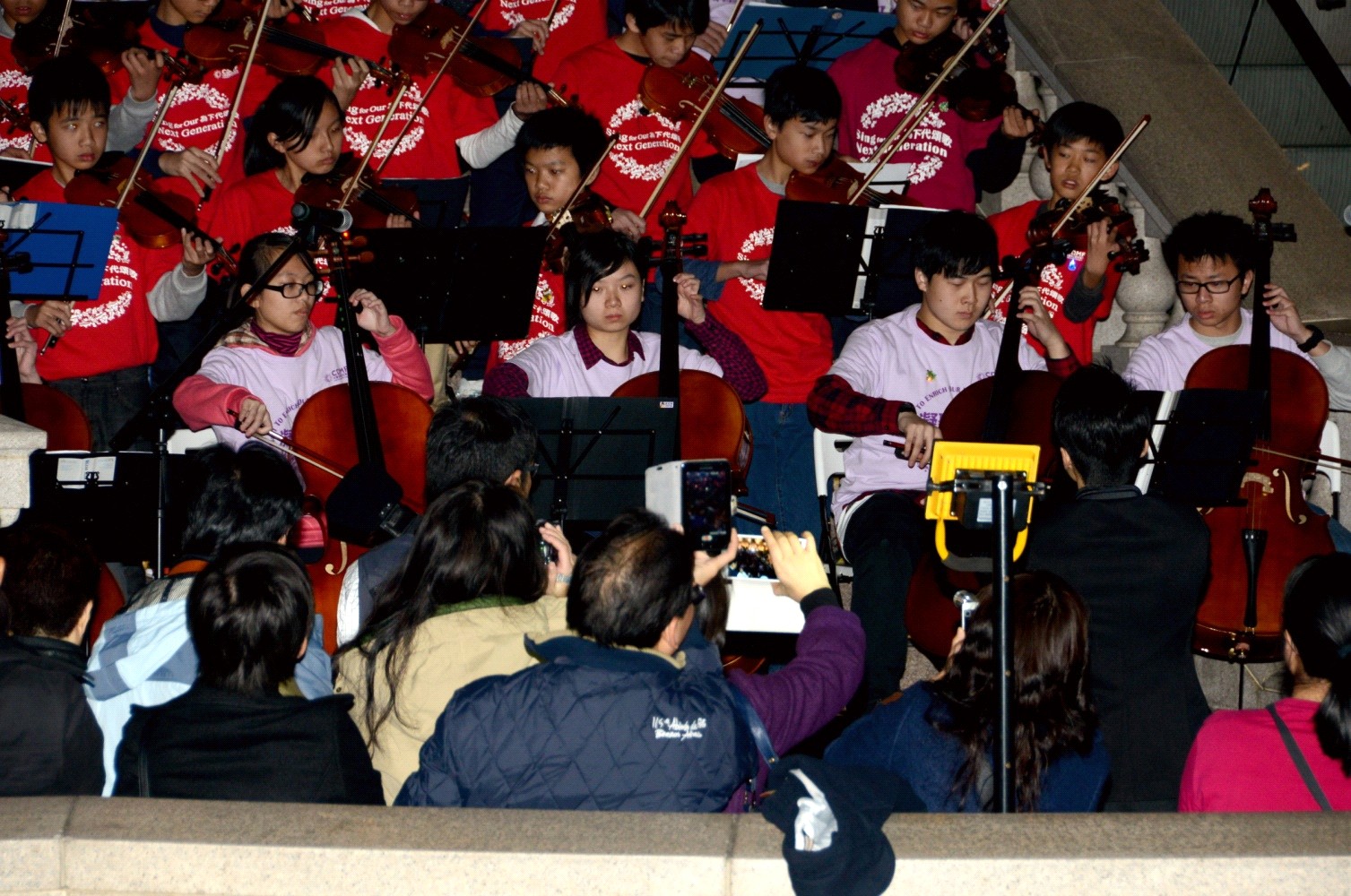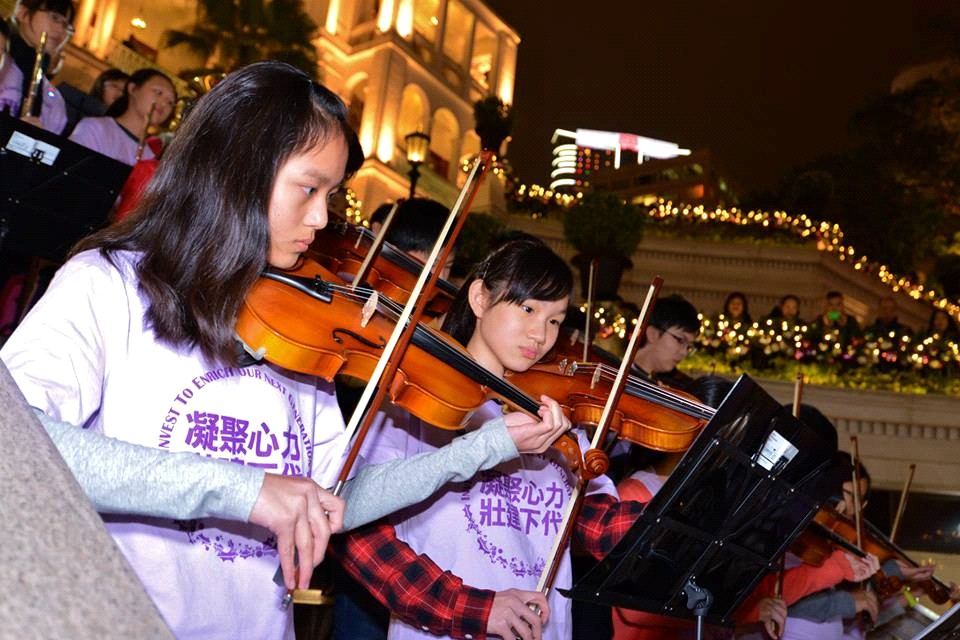 Our intermediate string ensemble tried to rock the audience by 'Jingle bell rock'.With the lively speed and syncopated rhythm, the joyful and relaxing feelings were all around.
It's the intense part of the show, our school orchestra, senior band and intermediate string ensemble joined together to perform few Christmas favourites, including "White Christmas" and "Carol Medley".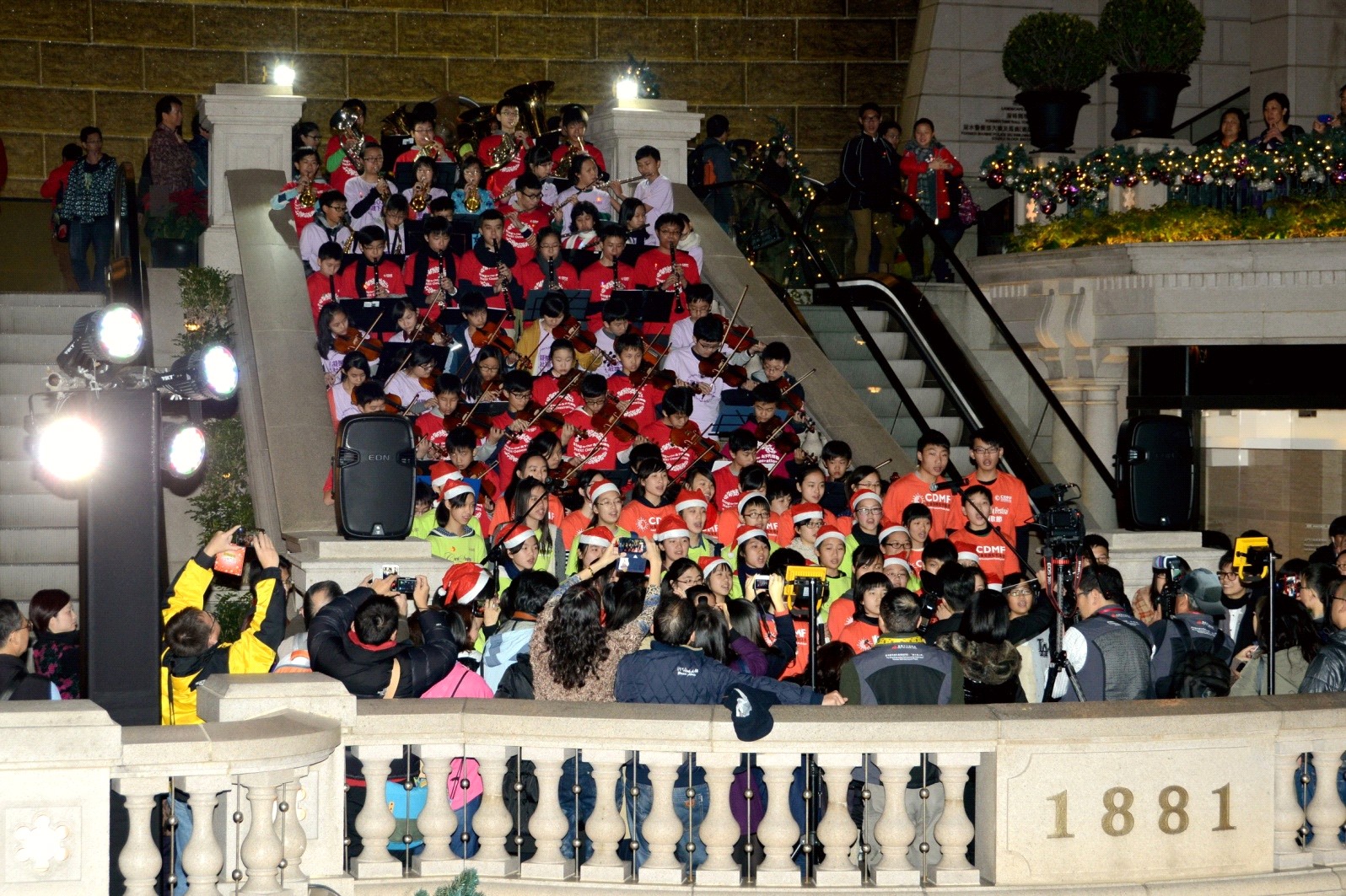 At the end of the performance, all SPKC musicians, including our music teachers Committee of music Association, performed the Christmas classic,Joy to the World. 'Joy to the World! The Lord is come: Let earth receive her King…'
Wish you a Merry Christmas! May God bless you!
Back