SPKC English Debate Team Term 1 Report
SPKC Debating Champions
The 2017-2018 academic year has begun in glorious style for our debating teams.
The prestigious Hong Kong Secondary Schools Debating Competition for Term One 2017-2018 has been completed and our three teams all won the Champion's prize for the three different divisions.
Each team competed through three rounds. This means SPKC has won 9 out of 9 debates since the beginning of the school year. We were awarded all 3 Champion's trophies! This is extraordinary and unprecedented!
Our heartiest congratulations to our champion debaters!
Team I: Rachel Lin (5L), Aaron Cheuk (5L), Hermes Cheung (5L), Alice Yu (5L)
Team II: Genevieve Yeung (4L), Christina Kwok (4L), Nicole Ho (4L), Newman Tai (4L)
Team III: Grace Choi (3P), Yoyo Fong (2G), Holly Yuen (3F)
Much appreciation and thanks must also be given to their teacher trainers, Ms Eva Yuen, Mr. Gerald Li and Mr. Barry Dalton. Congratulations!
The SPKC Debating teams are great ambassadors and role models. It is not so much about winning, but rather, taking part and trying our very best! We wish them all the very best in the future!
Bravo! Power on into the Term Two Competition!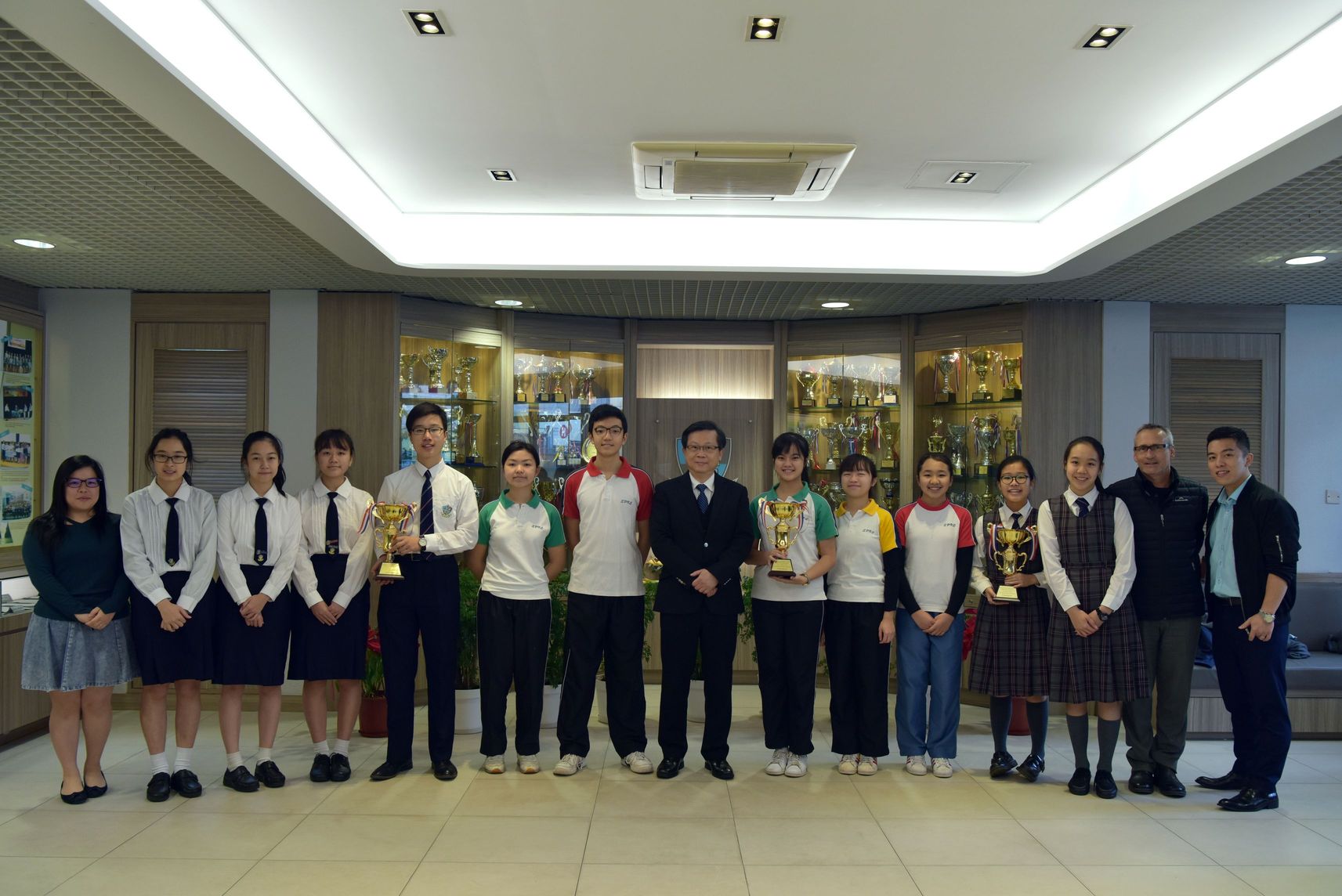 The SPKC English Debate Team with Principal Yuen and their coaches, Ms. Eva Yuen, Mr. Barry Dalton and Mr. Gerald Li.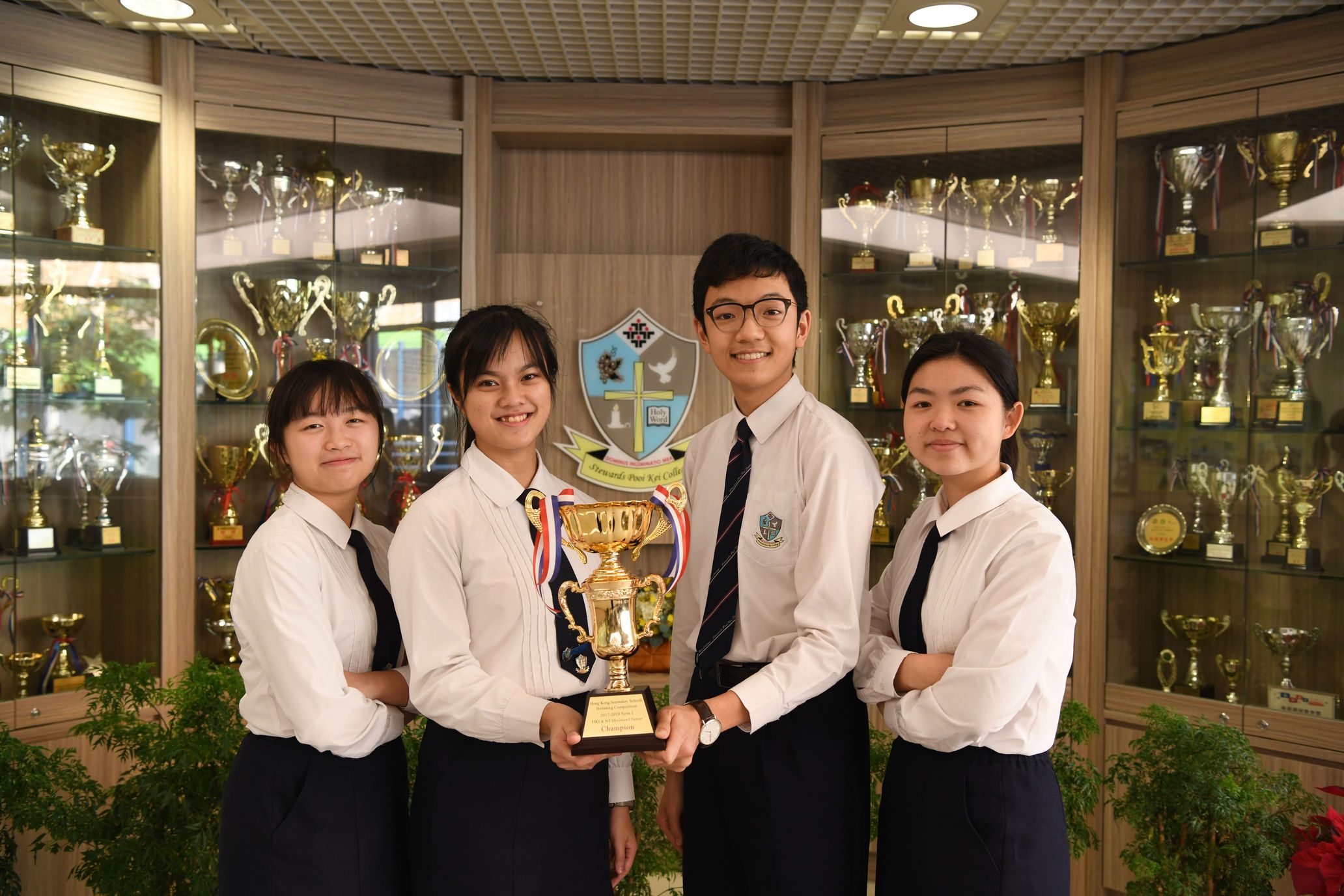 Team 1 – Hermes Cheung, Alice Yu, Aaron Cheuk and Rachel Lin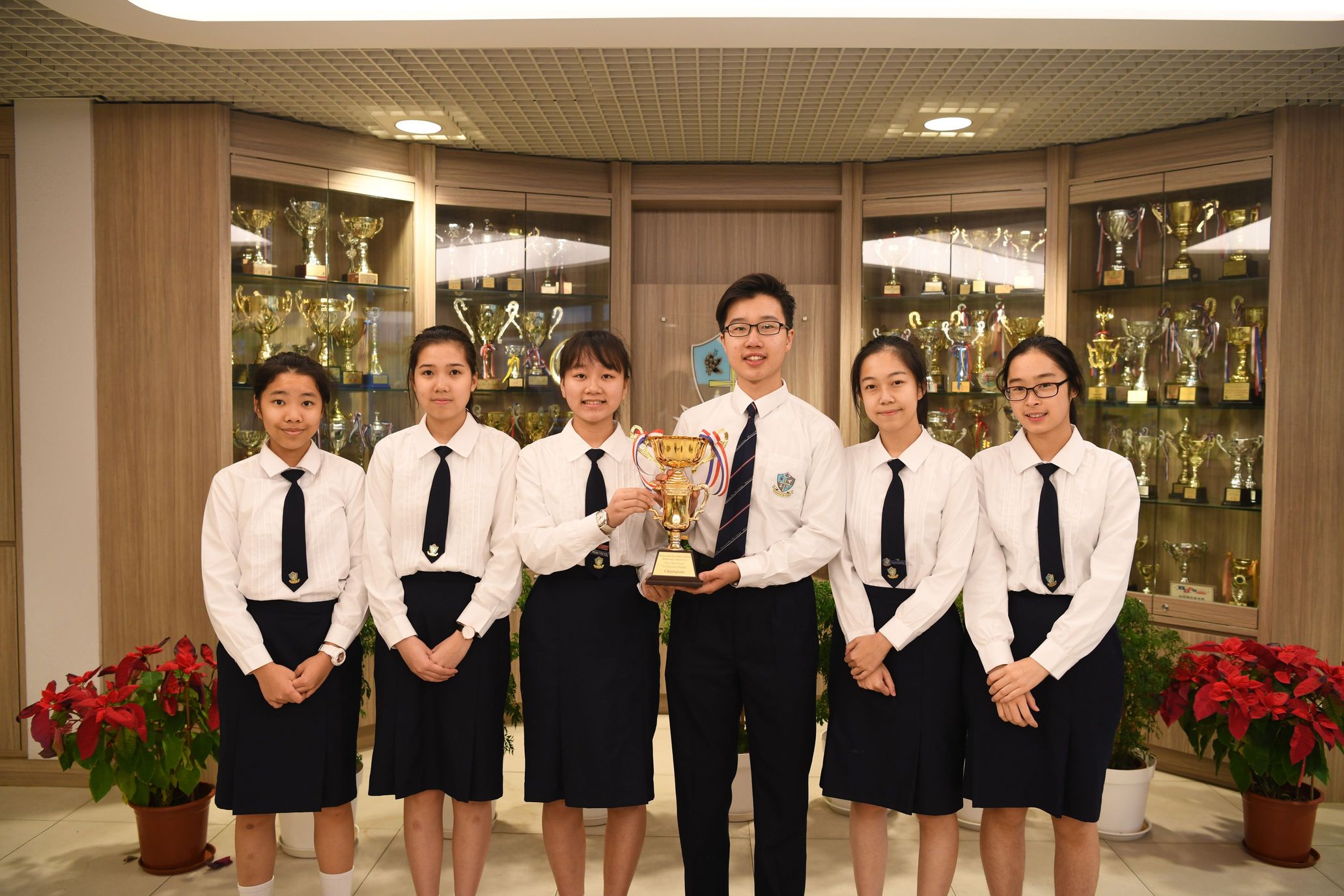 Team 2 – Angie Wong, Nicole Lam, Christina Kwok, Newman Tai, Nicole Ho, Genevieve Yeung
Team 3 – Grace Choi, Yoyo Fong, Holly Yuen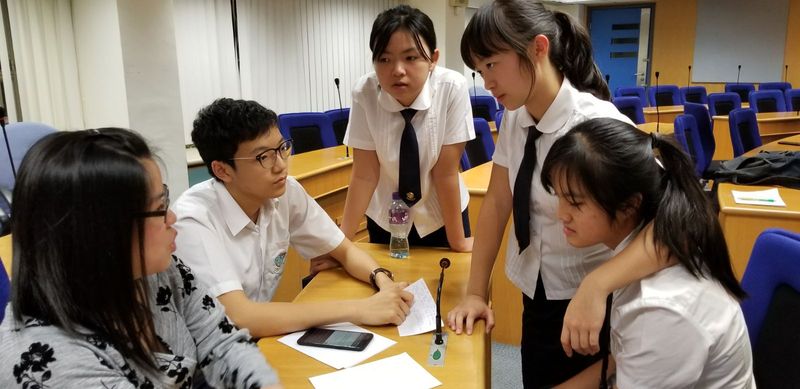 Members of Team 1 debriefing with their coach, Ms. Eva Yuen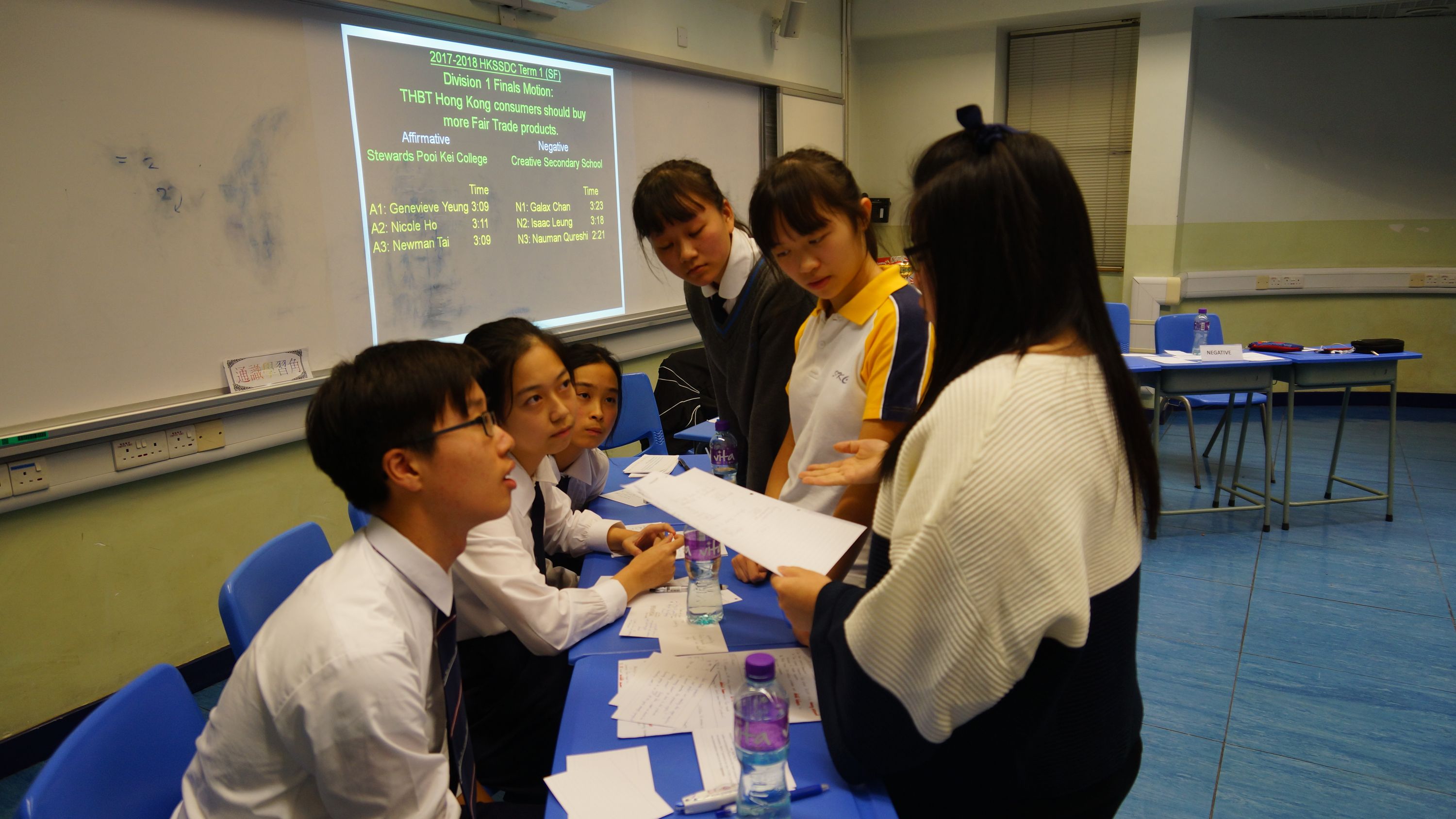 Members of Team 2 debriefing with their coach, Ms. Eva Yuen
Team 3 conferring in midst of a heated battle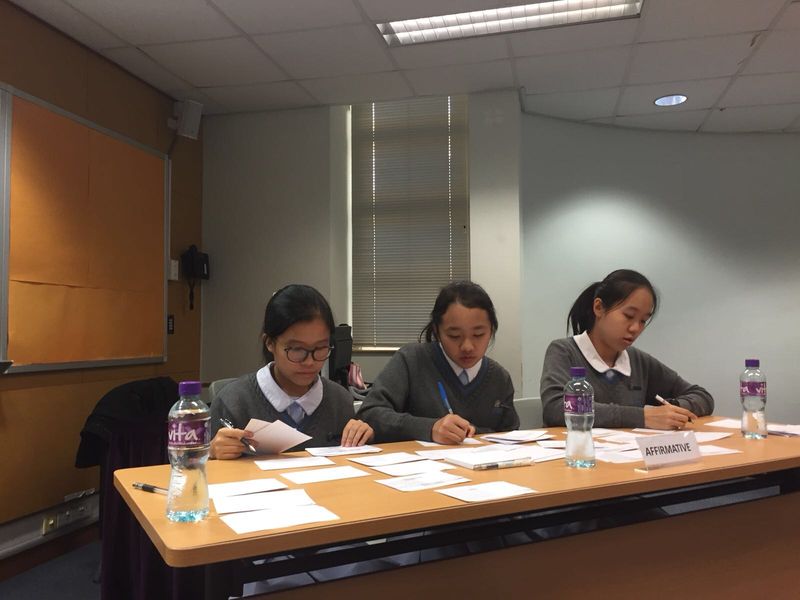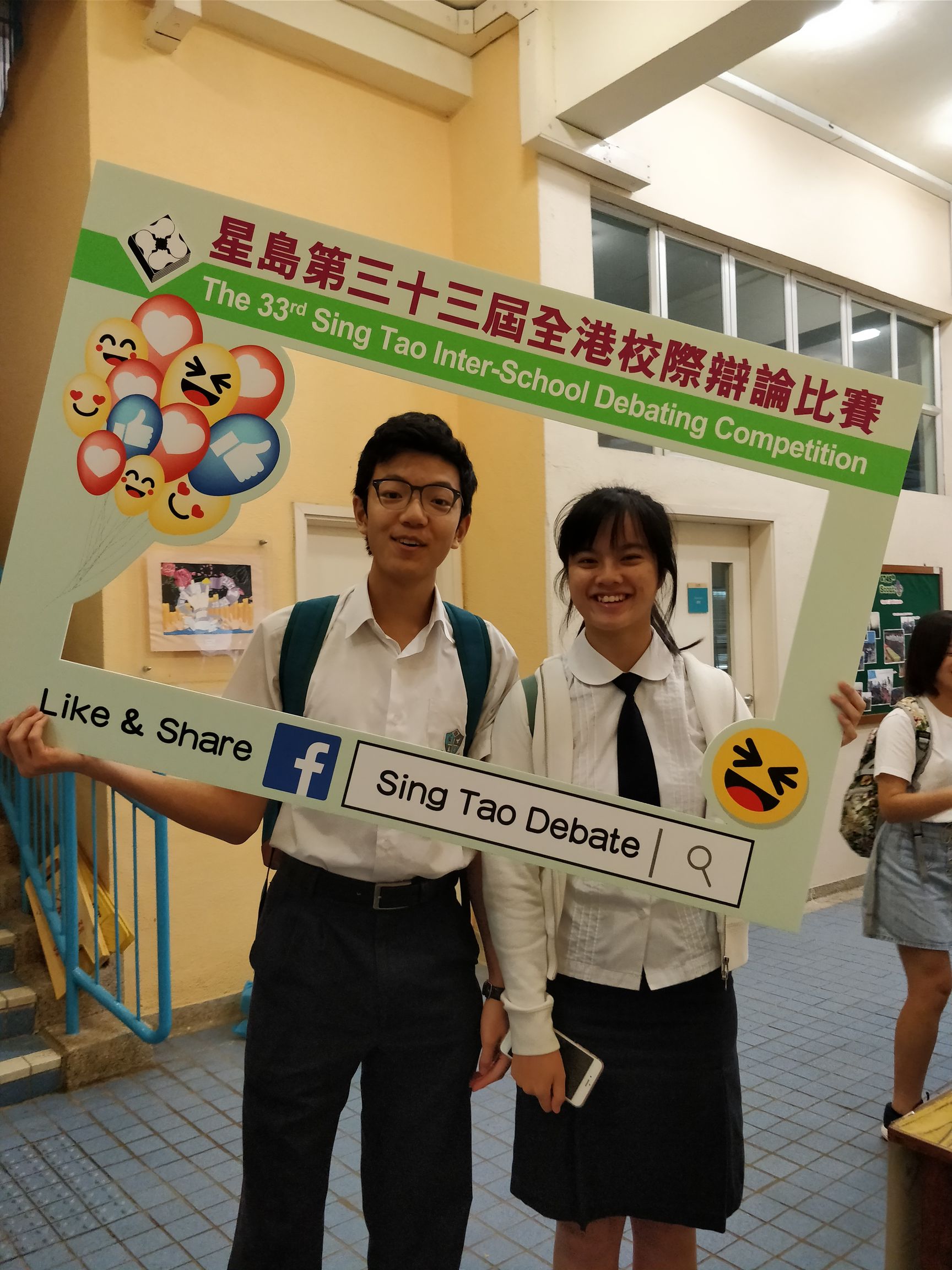 Term 1 Final
| | | | | |
| --- | --- | --- | --- | --- |
| Date | Team – Side | Opponents | Result | Speakers |
| 18/12/2017 | I (EF) – AFF | CCC Mong Man Wai College | SPKC wins | Aaron Cheuk, Hermes Cheung, Alice Yu |
| 5/12/2017 | II (SF) – AFF | Creative Secondary School | SPKC wins | Genevieve Yeung, Nicole Ho, Newman Tai |
| 19/12/2017 | III (SF) – NEG | St. Mark's School | SPKC wins | Grace Choi, Yoyo Fong, Holly Yuen |
Round 2
| | | | | |
| --- | --- | --- | --- | --- |
| Date | Team – Side | Opponents | Result | Speakers |
| 15/11/2017 | I (EF) – NEG | Shung Tak Catholic English College | SPKC wins | Aaron Cheuk, Hermes Cheung, Alice Yu |
| 14/11/2017 | II (SF) – NEG | Chan Sui Ki (La Salle) College | SPKC wins | Christina Kwok, Nicole Ho, Newman Tai |
| 24/11/2017 | III (SF) – AFF | Munsang College | SPKC wins | Grace Choi, Yoyo Fong, Holly Yuen |
Round 1
| | | | | |
| --- | --- | --- | --- | --- |
| Date | Team – Side | Opponents | Result | Speakers |
| 29/9/2017 | I (EF) – AFF | Ying Wah Girls' School I | SPKC wins | Rachel Lin, Aaron Cheuk, Alice Yu |
| 11/10/2017 | II (SF) – AFF | HKBUAS Wong Kam Fai S&PS I | SPKC wins | Christina Kwok, Nicole Ho, Newman Tai |
| 6/10/2017 | III (SF) – NEG | CA S C Chan School III | SPKC wins | Grace Choi, Yoyo Fong, Holly Yuen |
Term 1 Final
| | | | | |
| --- | --- | --- | --- | --- |
| Date | Team – Side | Opponents | Result | Speakers |
| 18/12/2017 | I (EF) – AFF | CCC Mong Man Wai College | SPKC wins | Aaron Cheuk, Hermes Cheung, Alice Yu |
| 5/12/2017 | II (SF) – AFF | Creative Secondary School | SPKC wins | Genevieve Yeung, Nicole Ho, Newman Tai |
| 19/12/2017 | III (SF) – NEG | St. Mark's School | SPKC wins | Grace Choi, Yoyo Fong, Holly Yuen |
Back