Speak Out!
SPKC English Debaters show their talents in HK Schools' competitions
Teams from the College's English Debating Society have made their mark in a number of Hong Kong School' debating competitions.
The Senior Team recently took out the championship of their section of the SCMP /City University Innovation and Debating Challenge and also became regional champions of the Hong Kong Secondary Schools' Debating Competition.
The Seniors have also made the Grand Final of this competition in May. The Junior Team of S2 students are proudly following in the Seniors' footsteps with a recent win over

Heep Yunn

in the Junior section of the same competition. They are acting according to the Society's motto "Speak Out !" and doing it with confidence and much skill.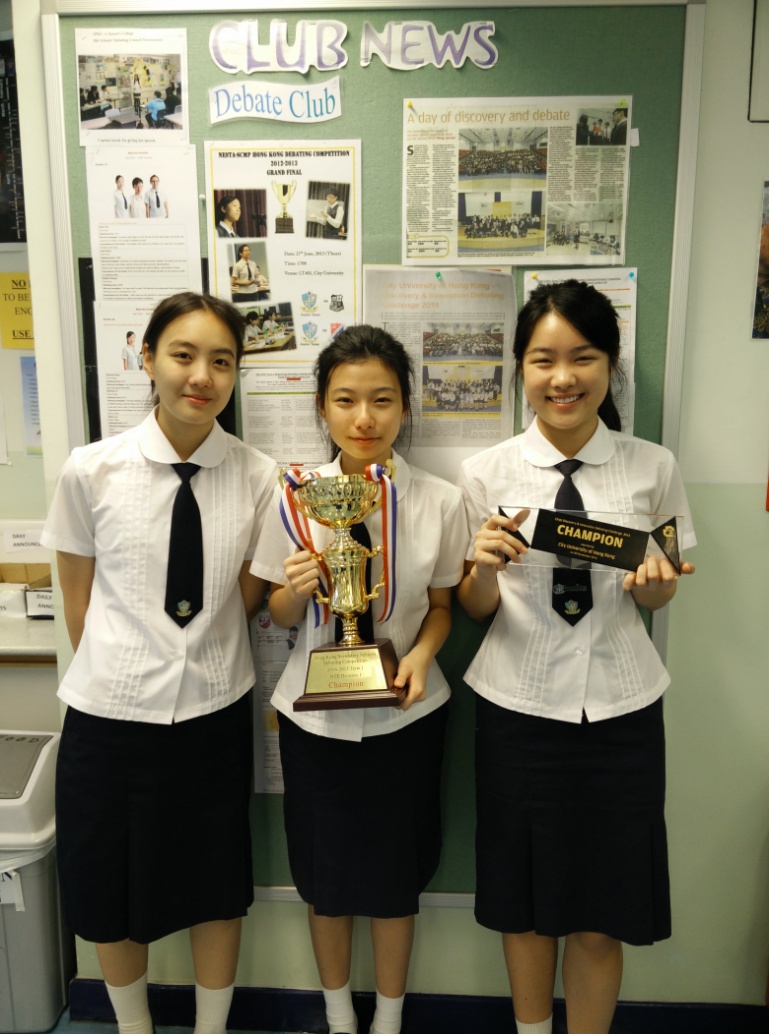 The Champion Team
Melody Wong, Sherry Au, Michelle Lo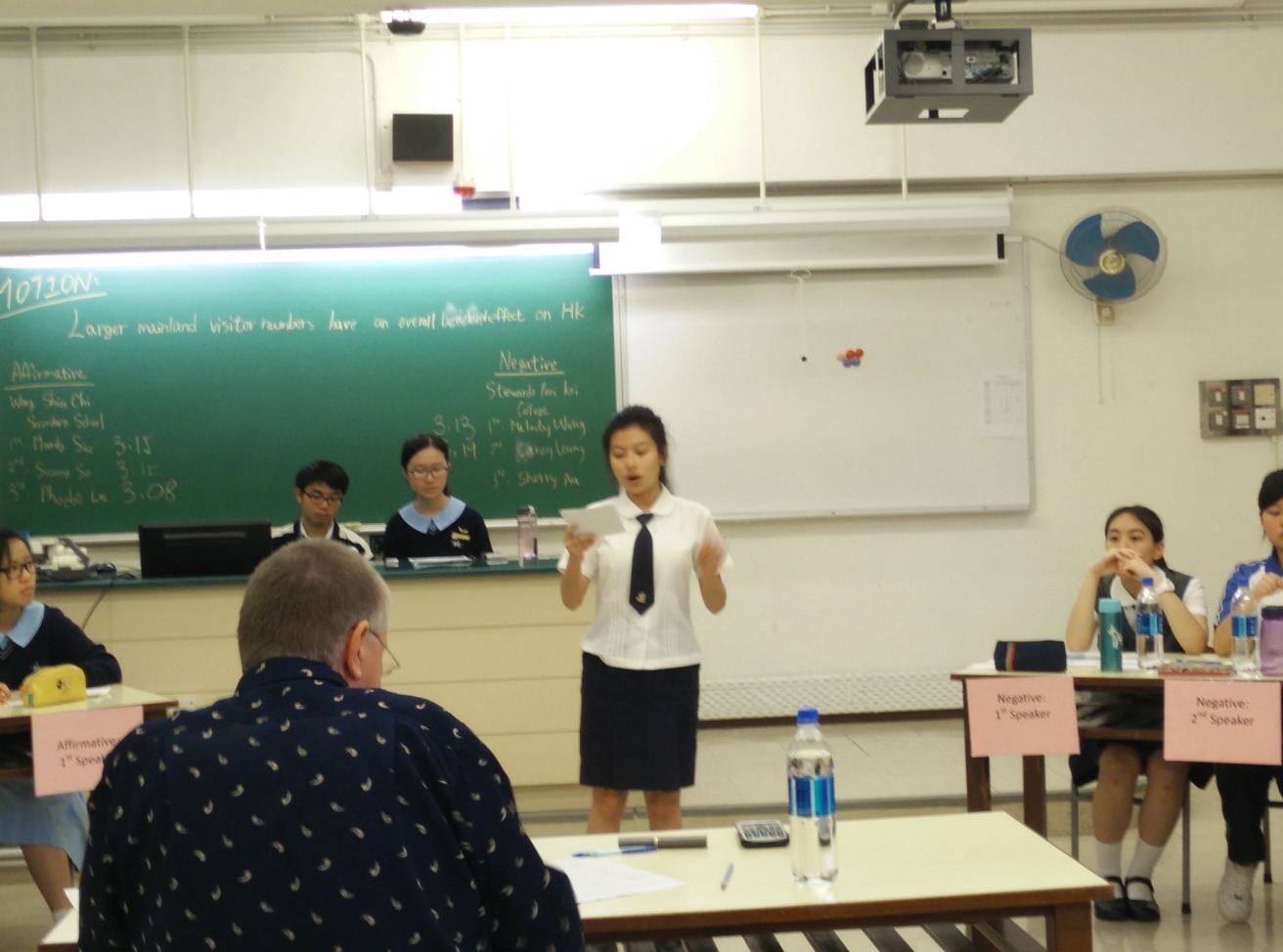 Sherry Au speaking against Wong Shiu Chi Secondary School
Back