Sister School Visitation in SPKC – Shen Zhen Gui Yuan Middle School
SPKC not only promotes cross-cultural exchanges, but also cross-border ones.
By exchanging with a school in a region different from our own, we can gain new insights on school policies, management as well as teaching. On 11th May, 2012, SPKC was glad to have invited a group of teachers in our sister school – Shen Zhen Gui Yuan Middle School – for an inter-school exchange.Through school tour in our campus including classrooms, special rooms, hall and Learning Centre, character-building education sharing and lunch gathering, teachers from both SPKC and Gui Yuan Middle School were greatly benefited, it surely bears a positive impact on teachers' professional prospect.
We are impressed by the participation and passion of the teachers, we believe that with such a fruitful sharing, our understanding on school in different regions has decisively increased.Finally, we would like to express our heartfelt thanks for their presence in this event and we look forward to meeting them in the next exchange visit.
為了加強深、港兩地教師教學交流,從而提高教學效能,我校在2012年5月11日邀請了深圳桂園中學22位老師到訪本校,進行以「學生的品格培養」為主題的交流會議,兩校的老師就這個主題進行了深入的討論及分享心得。
另外,在參觀校園的環節中,本校鳥語花香的環境、先進的設備,教師的敬業和學生的優良品格等均令桂園中學的老師們留下了深刻的印象。兩校教師在交流會議中積極回應,共同分享培養學生的心得,起到交流互促之效。
最後,我校衷心地感謝桂園中學老師們的參與,期待兩校保持緊密的姐妹關係,日後可以舉辦更多的教學交流活動。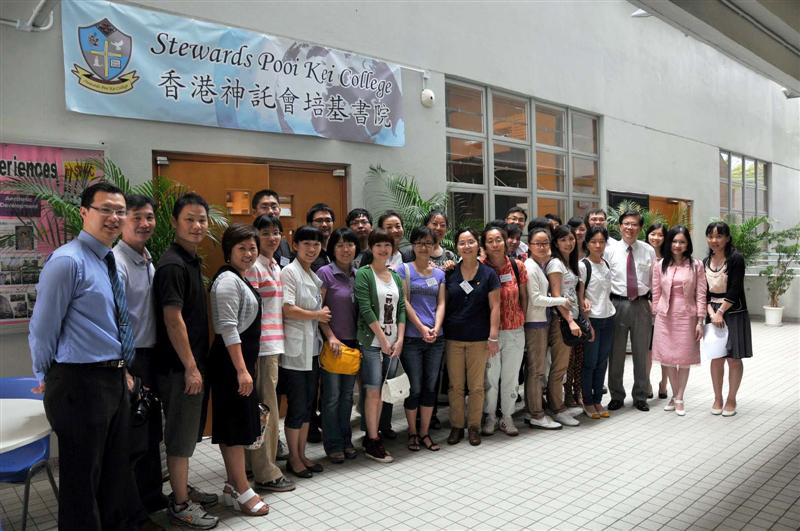 Vice-principal Mr. William Lee, Teachers from Gui Yuan Middle School,
Mr. Samuel Lui, Miss Lina Ma, Mr. Terence Kwok,Principal Mr. Peter Yuen,
Miss Joey Chow, Vice-principal Dr. Ruby Cheung, Miss Jacy Chuang. (from left to right)
李建鋒副校長、桂園中學的老師們、呂浩榮老師、馬麗娜老師、郭廣民老師
袁彼得校長、周慧儀老師、張瑞霞副校長、莊清霞老師 (從左到右)
Miss Joey Chow is introducing our school to the teachers from Gui Yuan Middle School.
周慧儀老師正向桂園中學的老師們介紹培基書院。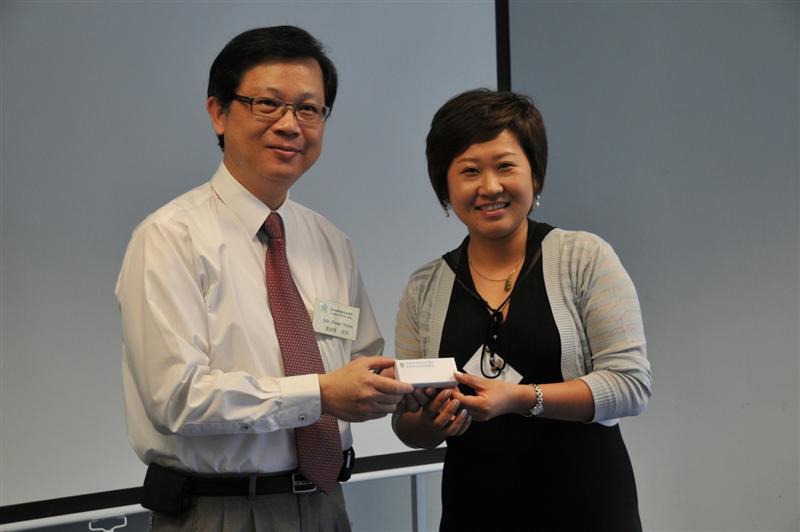 A souvenir presented by Principal Mr. Peter Yuen to the teacher-in-charge of the visit in Gui Yuan Middle School.
袁彼得校長致送紀念品給桂園中學的老師們!
Back