Prefect Team – Whole Team Meeting
To better equip our prefects for the position, Prefect Team held the two Whole Team Meetings in September and November respectively. In the first meeting, we invited our senior teacher, Miss Miranda Tang, to share her speech on the topic of "High Self-Esteem", inspiring our prefects to believe in ourselves. In the second meeting, Miss Joanna Leung shared her valuable experience being the Head Prefect in her school life. She encouraged our prefects to be a role model in anytime, in which echoed with our team vision "Contribute to Our School".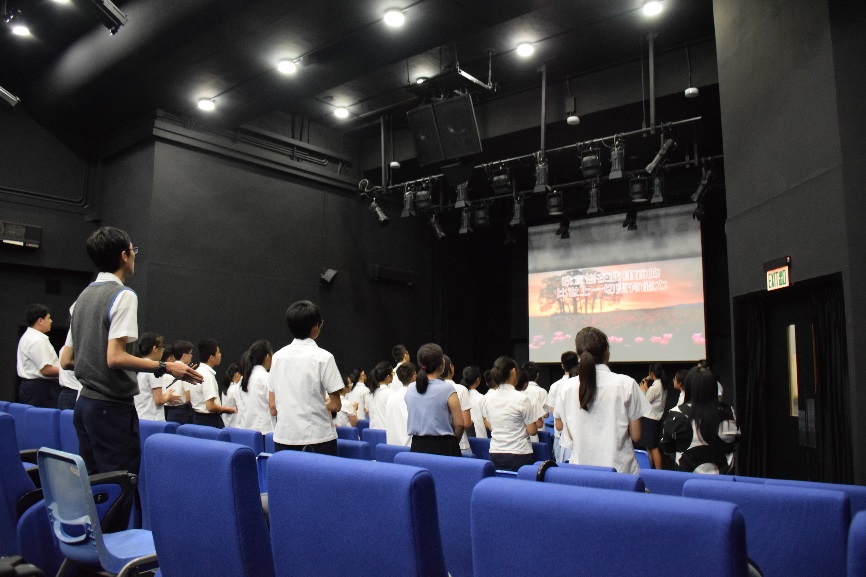 We started our meeting with worship.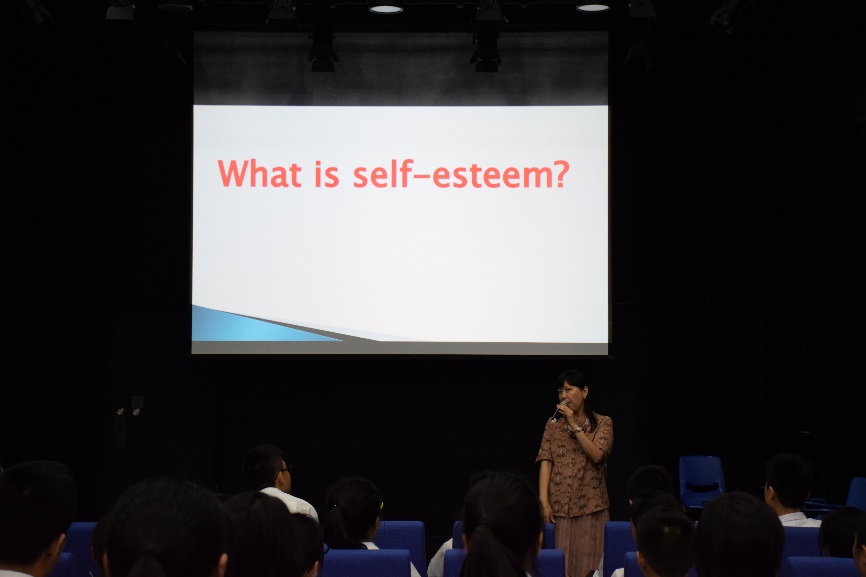 Miss Miranda Tang shared her valuable and inspiring views on the topic "High Self-esteem".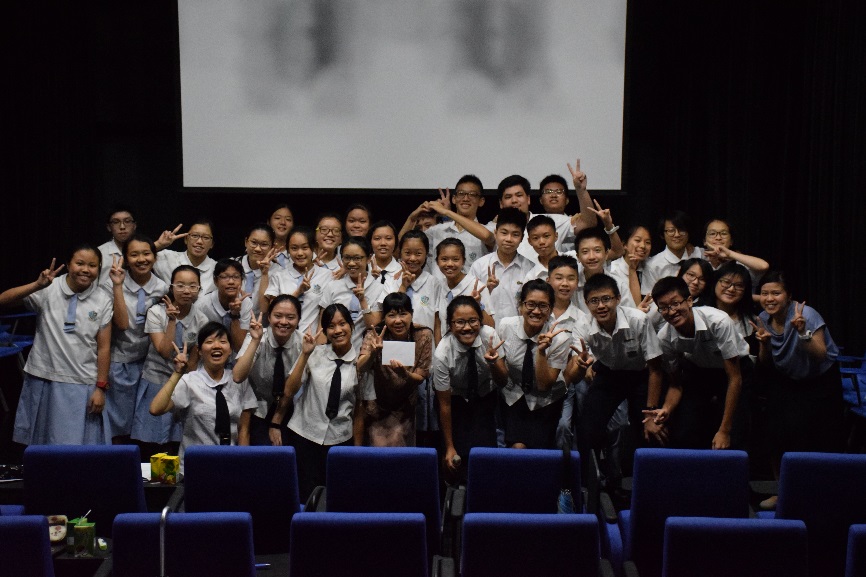 Prefects and Teachers had a wonderful time.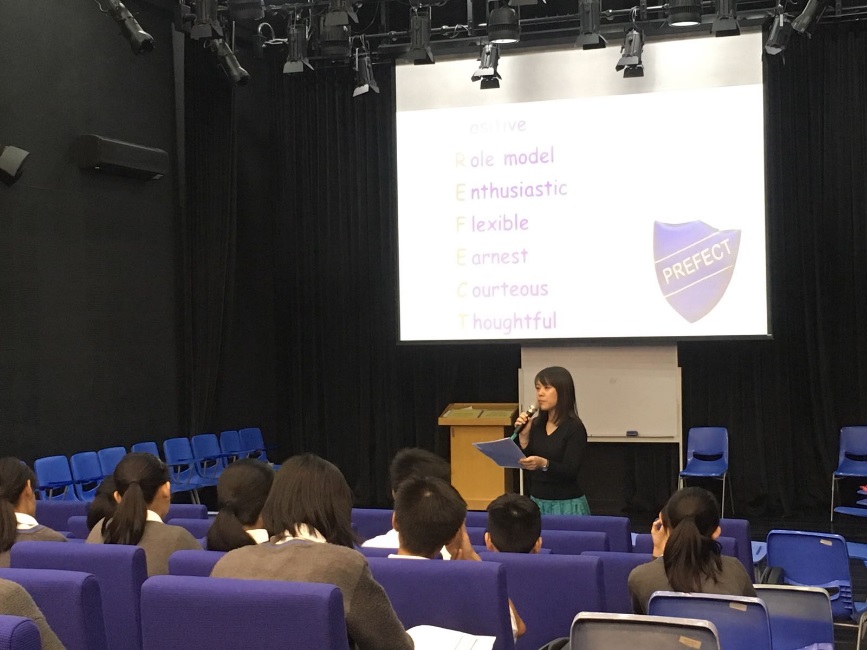 Miss Joanna Leung encouraged our prefects with "P.R.E.F.E.C.T.", which means being "positive", "role model", "enthusiastic", "flexible", "earnest", "courteous" and "thoughtful".
Back