Pooikeinians show the Beauty of Unity
The super typhoon Mangkhut left a trail of destruction after battering Hong Kong on 16 September. Roads of debris such as toppled trees and broken glass shards could be found everywhere across the city.
To ensure students' safety upon the school resumption after Mangkhut's hit, about 20 volunteers, including Principal Yuen, teachers, supporting staff, student and parents of SPKC, as well as Rev. Lee and the co-workers of Abundant Grace Church, mobilized for a massive cleanup at Kwong Sin Street on 18 September. With the power of unity, the obstacles outside the campus were cleared in half an hour.
We would like to express our heartfelt thanks to the volunteers for giving a warm hand to clear the path for the Pooikeinians and the Kwong Yuen neighbourhood!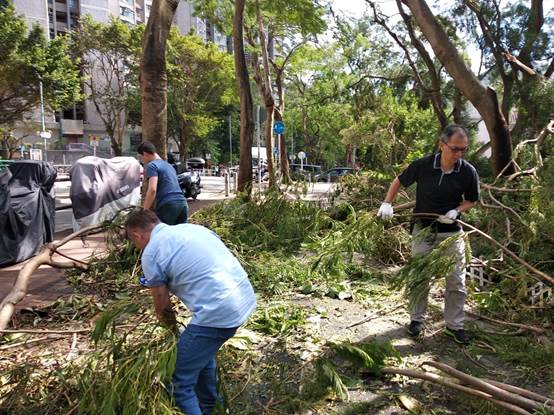 Cleaning up the broken branches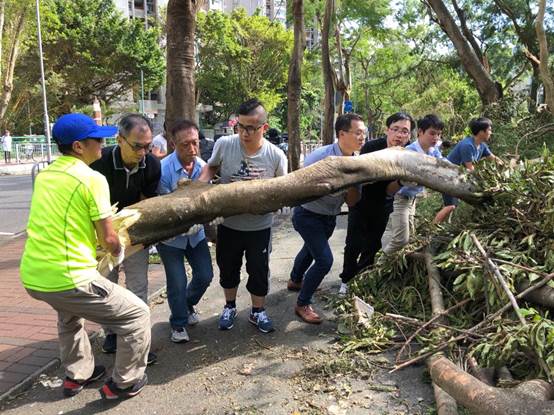 Removing the fallen trees outside the campus
Sawing off the ramshackle trucks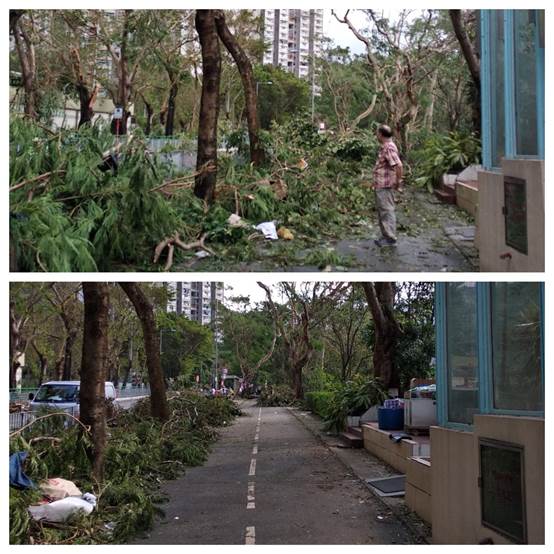 Before and After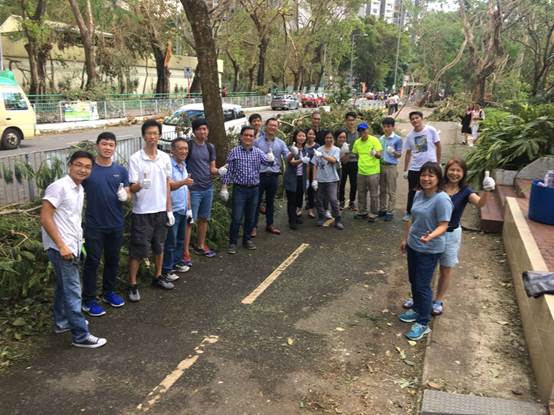 Mission Completed!
Back