Personal Finance Week
BAFS Department held a personal finance week from 14 to 18 November 2016. During this week, all Pooikeinians acquired the knowledge about personal finance through various activities.
An assembly was arranged for senior form students, presented by social workers from Po Leung Kuk Healthy Budgeting Family Debt Counselling Centre. They shared the importance of budgeting, saving and investment with our students with interactive games and videos. Senior form students participated actively and showed positive feedback to the rewards.
We also invited the mobile trucks from Hong Kong Monetary Authority to come to our school. Staff from the authority held various games to promote the right way of using credit cards. It brought all students a pleasant and meaningful lunch time, especially the junior form students.
Two educational and amusing activities, including a movie appreciation and a board game tutorial class, were held after-school. Students watched a biographical film called "The Pursuit of Happiness" which is adapted from a real story of a successful American stockbroker, Chris Gardner, in Black Box Theater. The board game tutorial class was organized by Hong Kong Deposit Protection Board. Three groups of students learnt the importance of saving while playing the board game "Around the World in $80".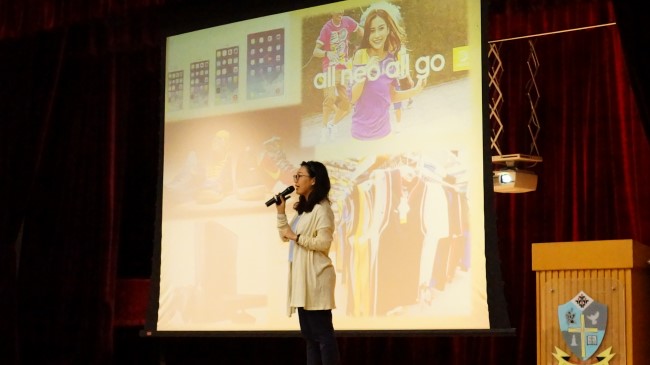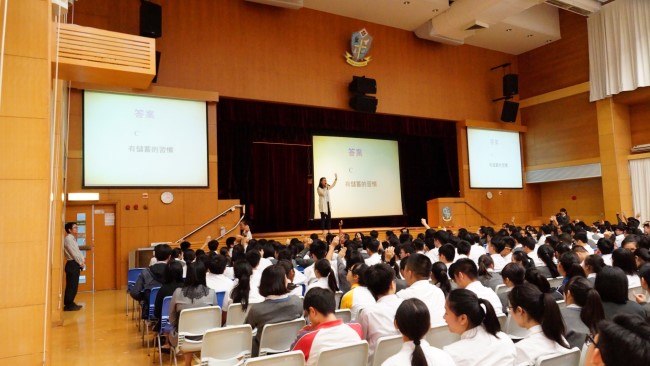 Senior form students responded actively to the quiz given by social workers.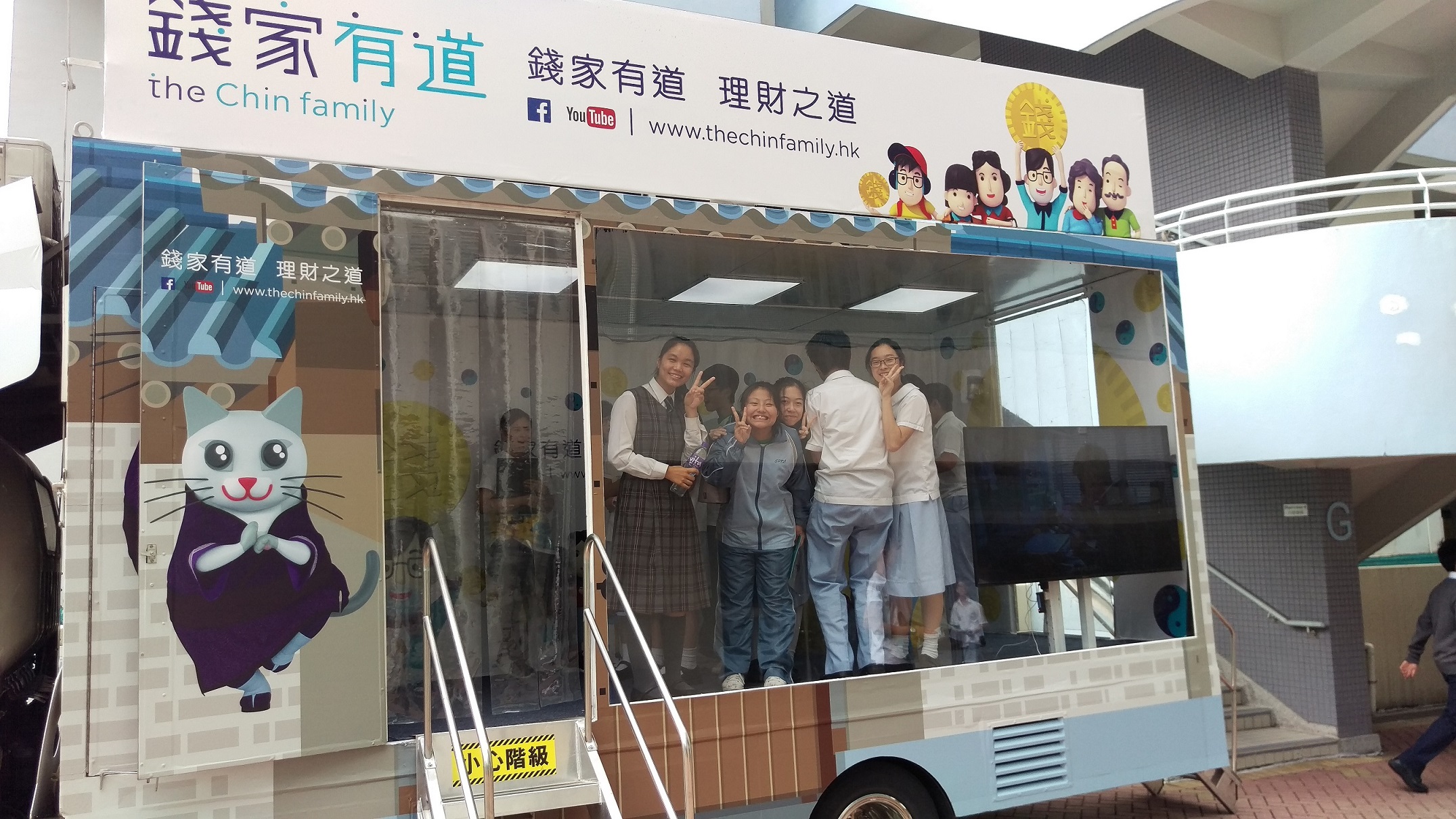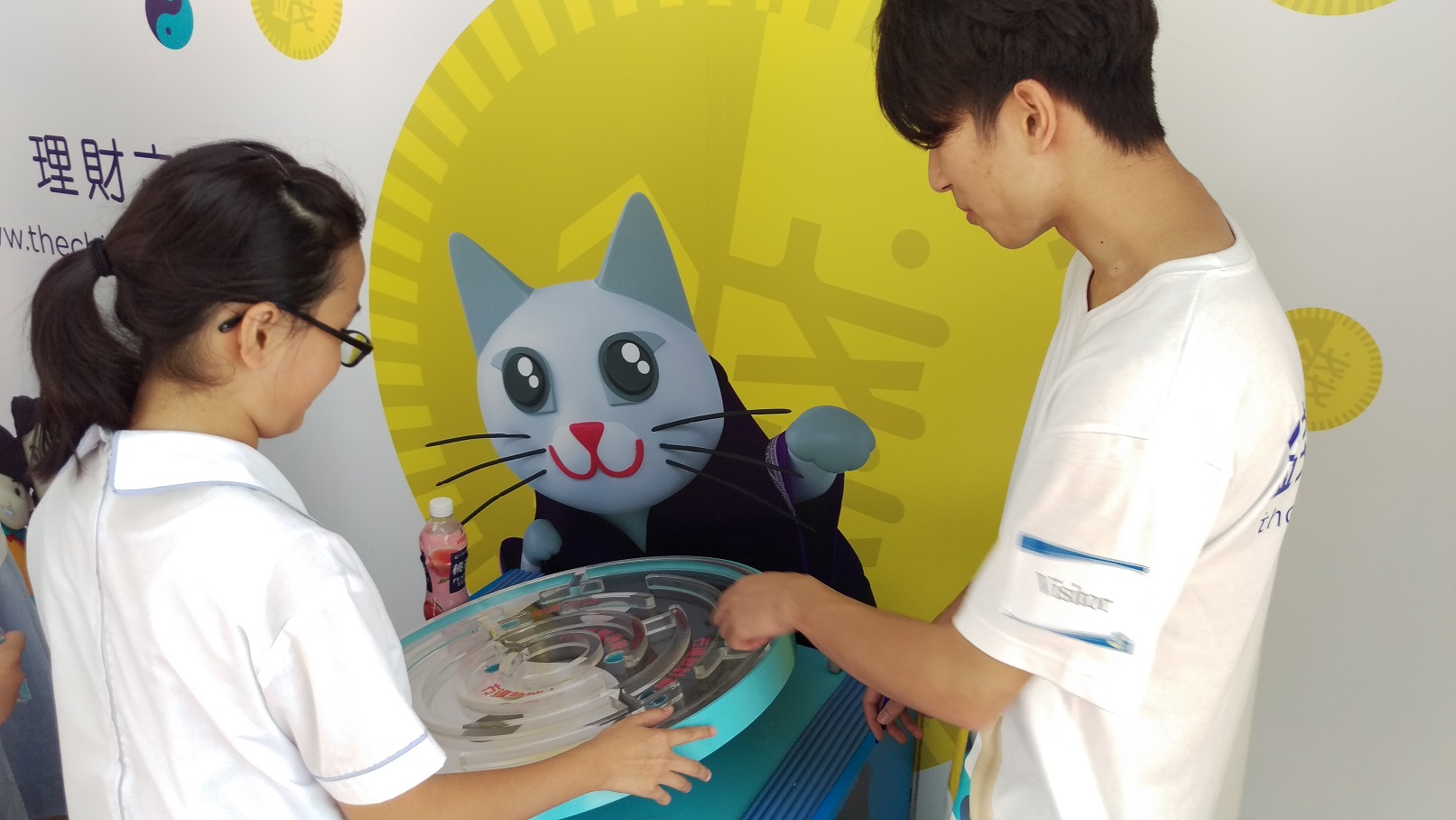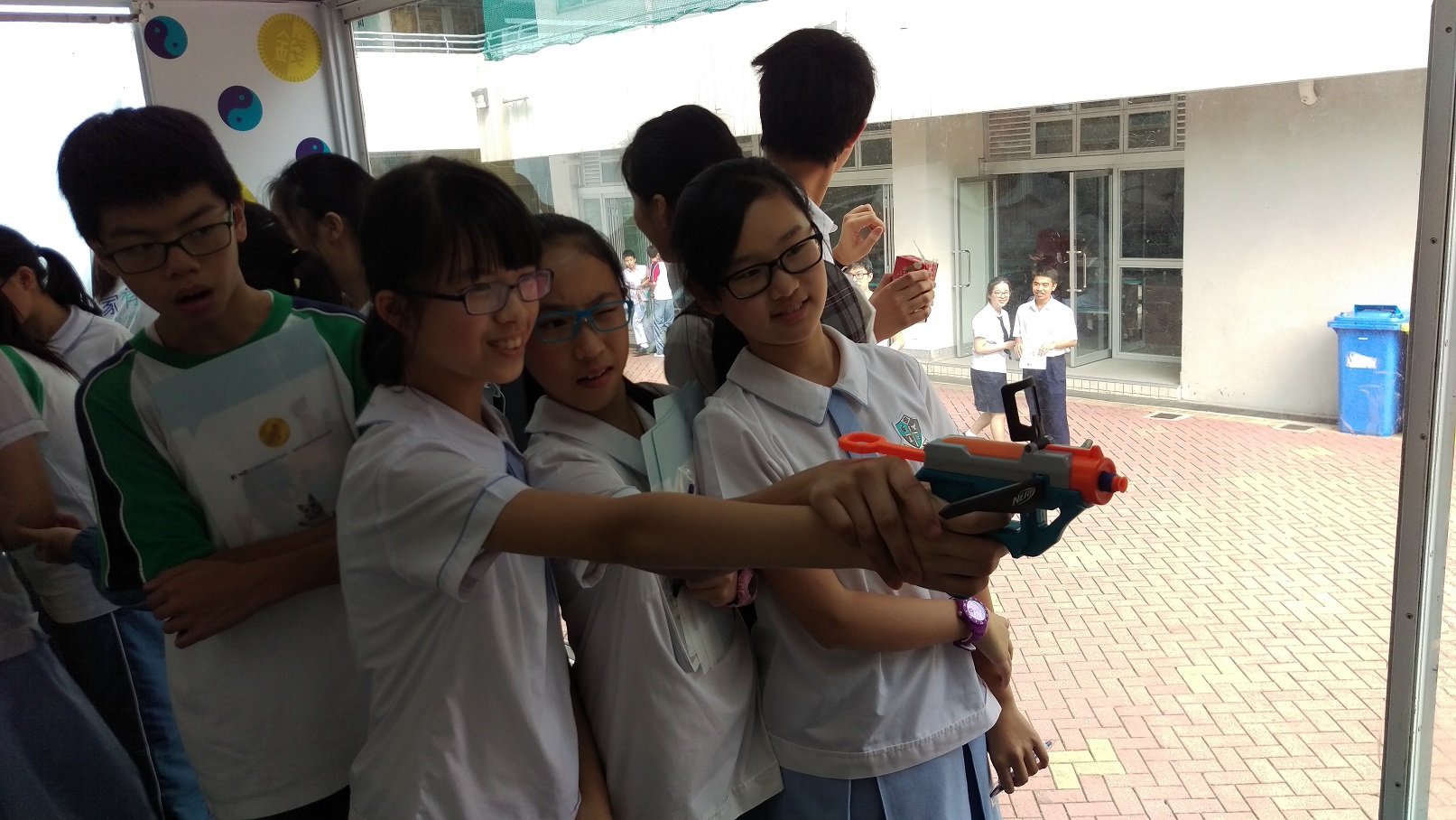 Junior form students were fascinated with the mini games held by the staff from Hong Kong Monetary Authority with the mobile truck.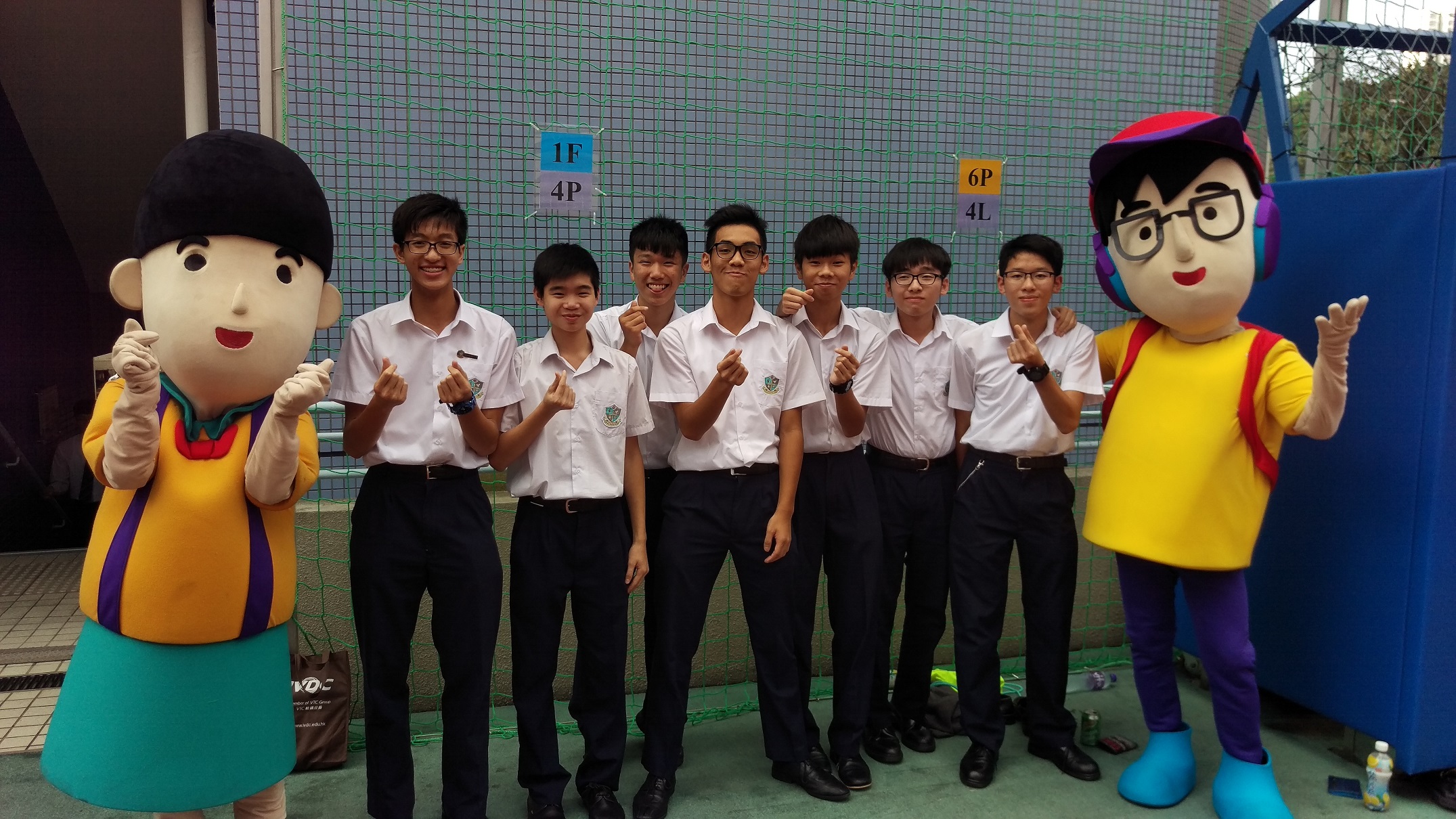 Our students took a photo with the mascots of "The Chin Family", showing a gesture of "LOVE".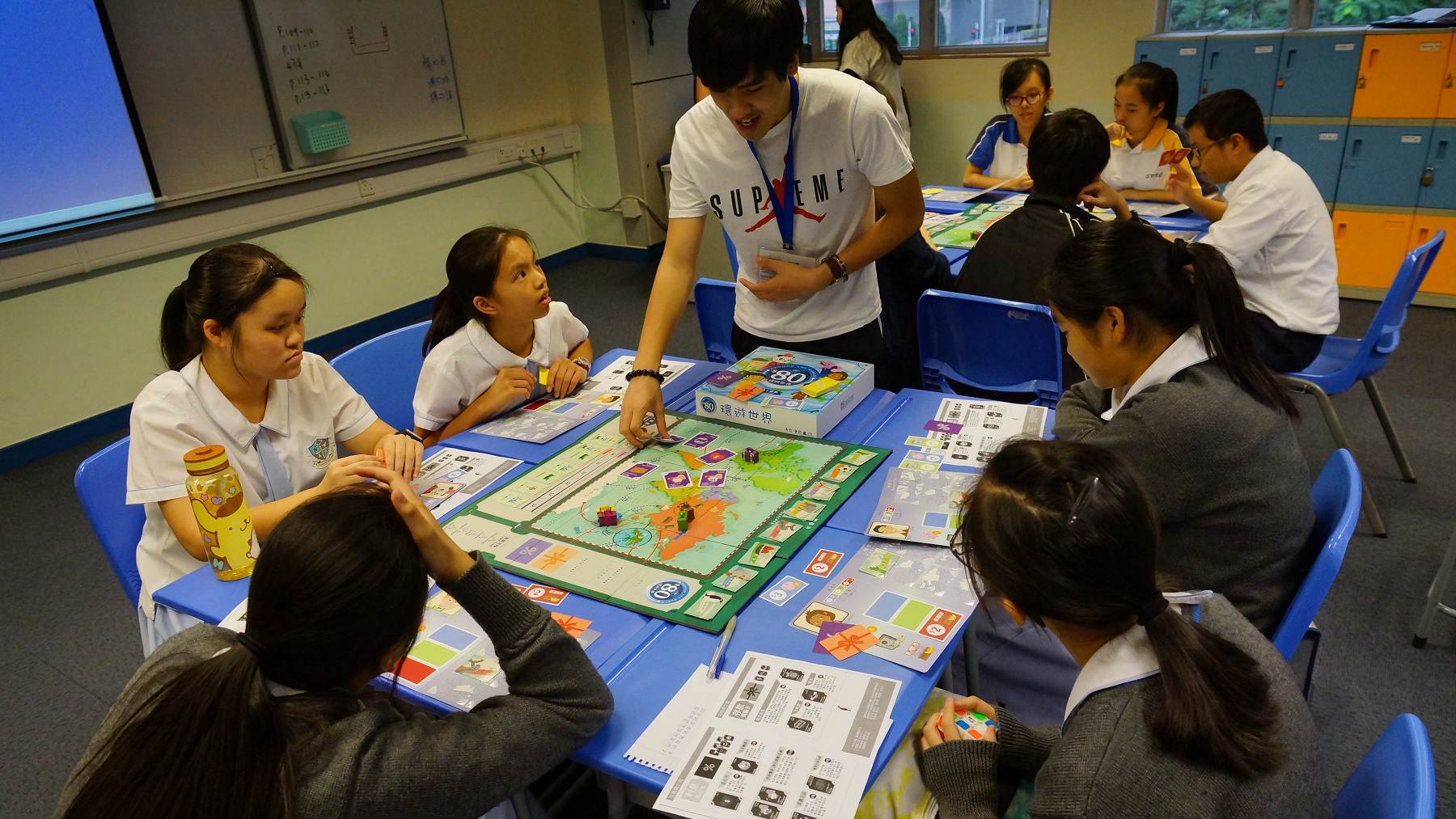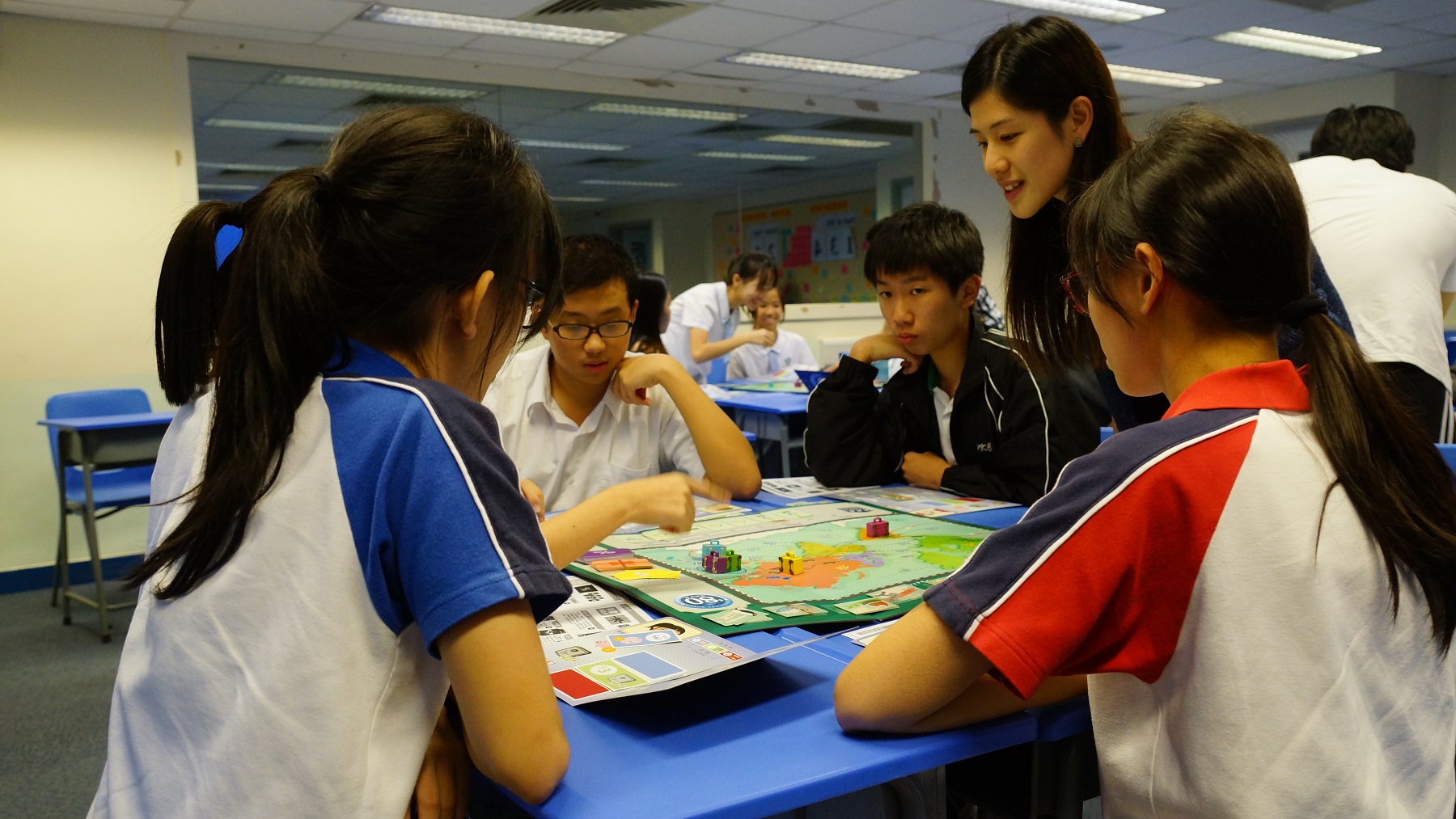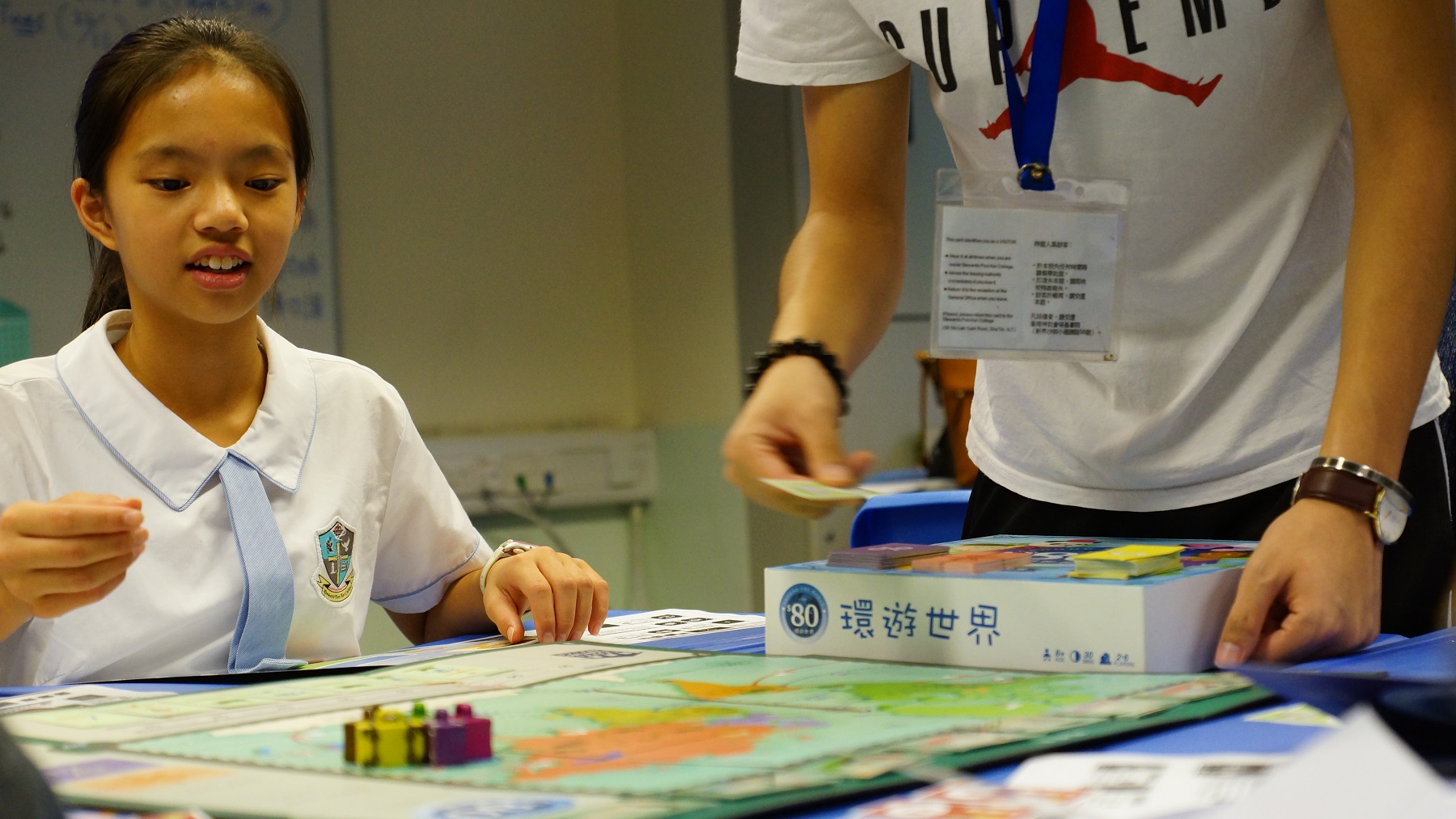 Our students were playing the board game "Around the World in $80" joyfully under the guidance of outside tutors.
Back