Music Talent Week 1516
Music talent week was carried out by the Music Association from 5 April to 8 April 2016. Luchtime concerts held in the red brick area and the black box theatre in a bid to show students' music talents. Besides student musicians performed in the concerts, alumni who are studying music in different universities also came home for performing and sharing.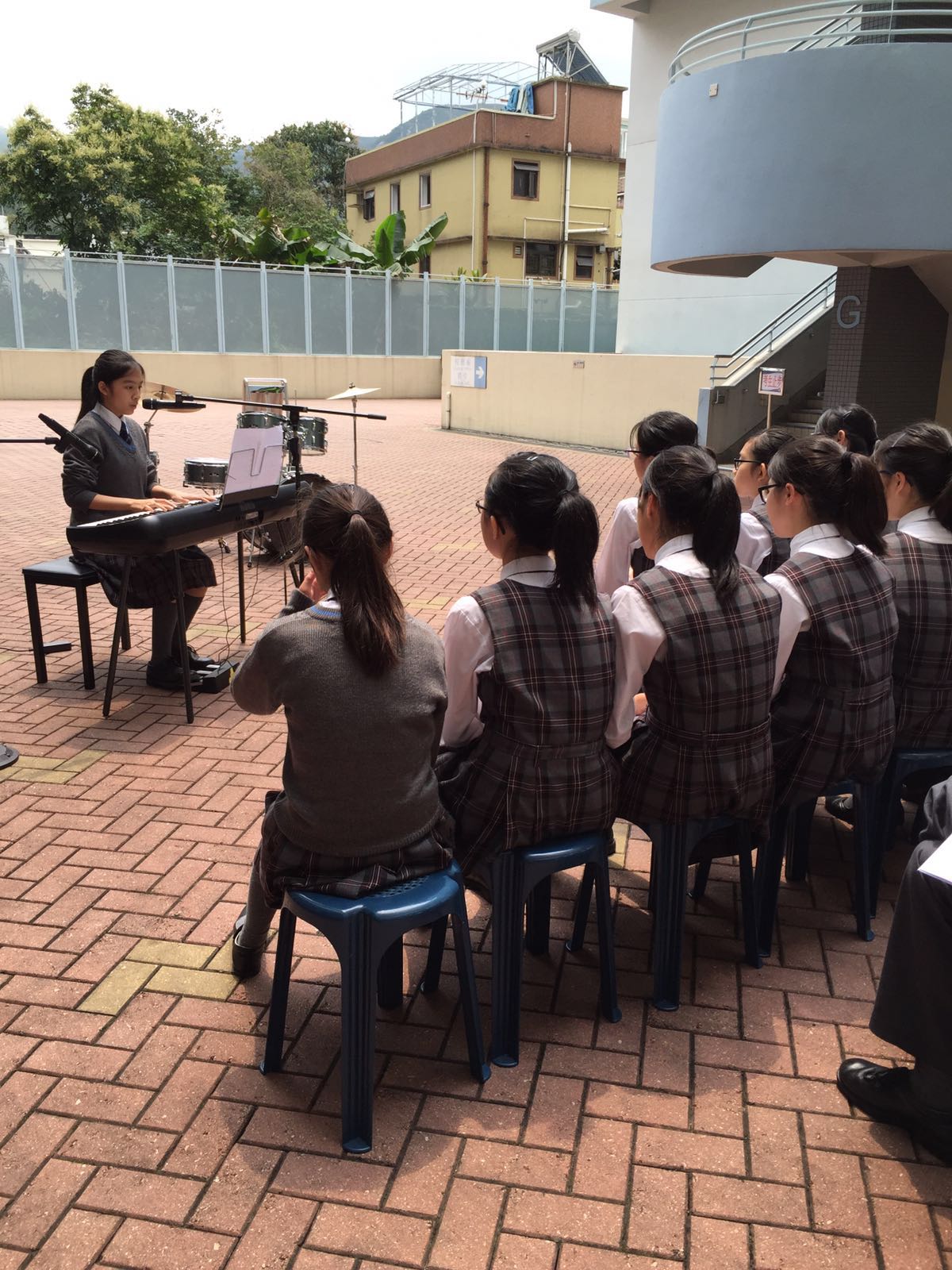 Students enjoyed peer's performance in the red brick area.
Performer: Kan Praise Joan Kee (3 Grace)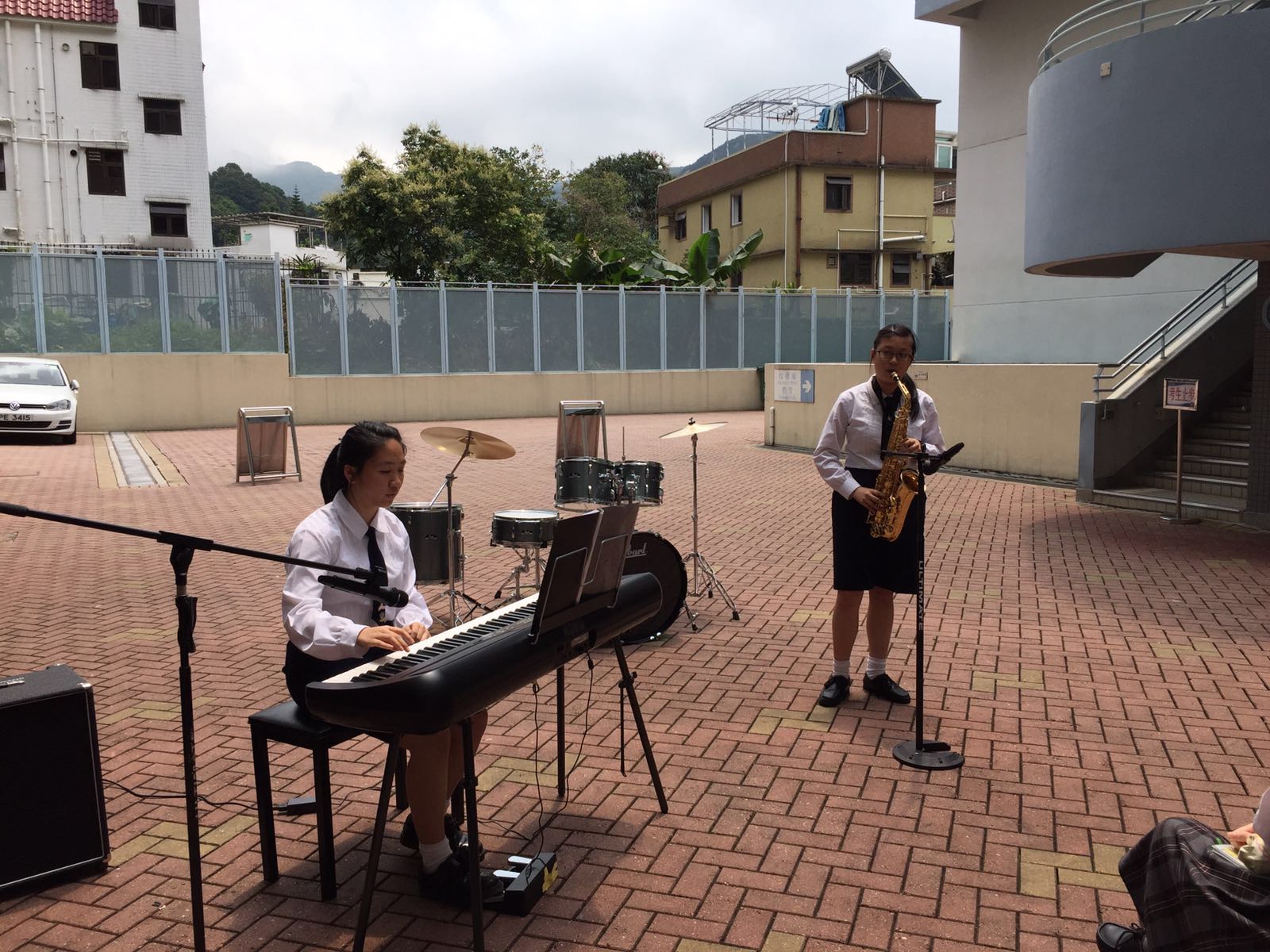 Carol Leung (4 Love) and Joan Cheung ( 4 Love) performed in duet.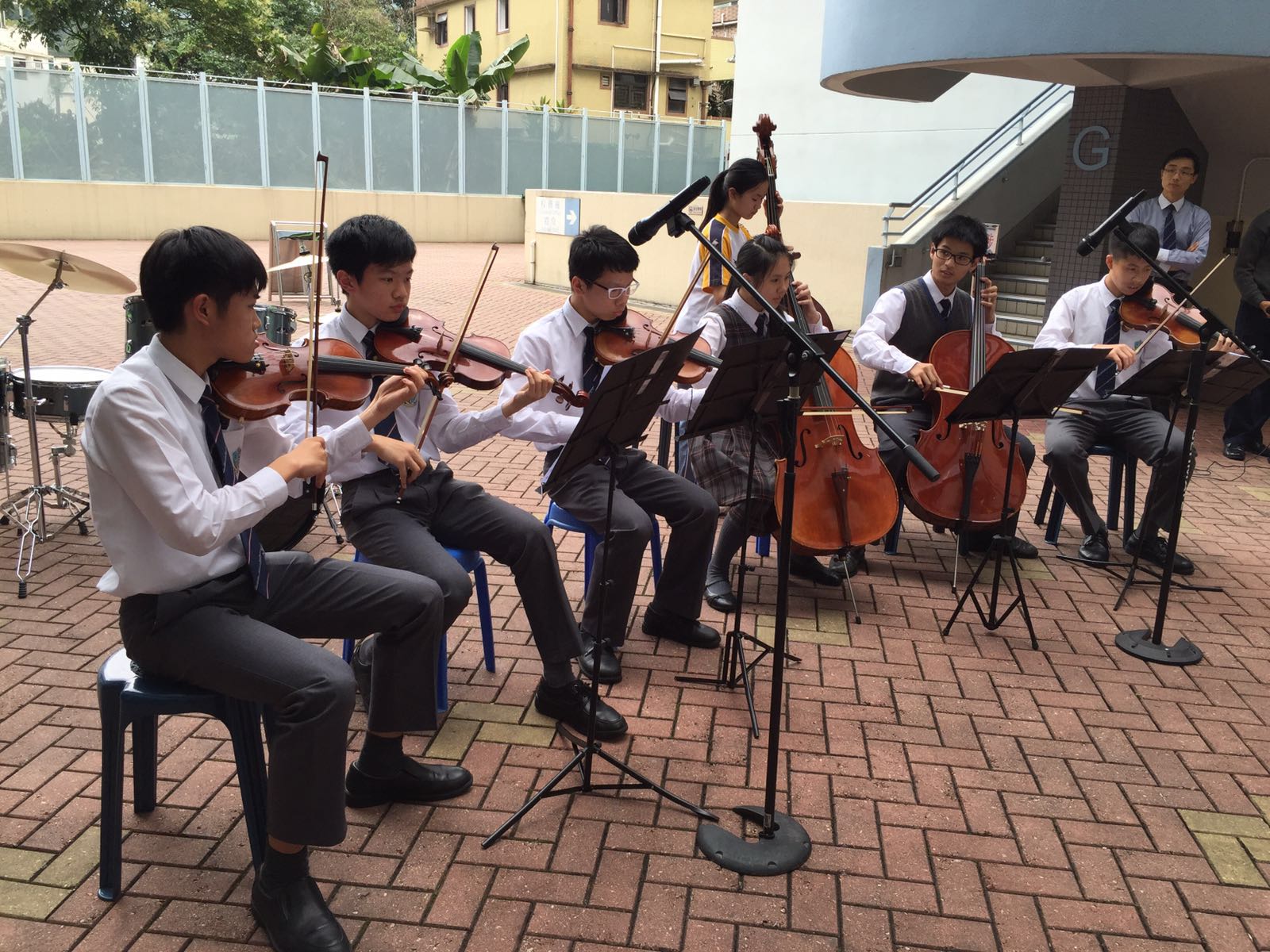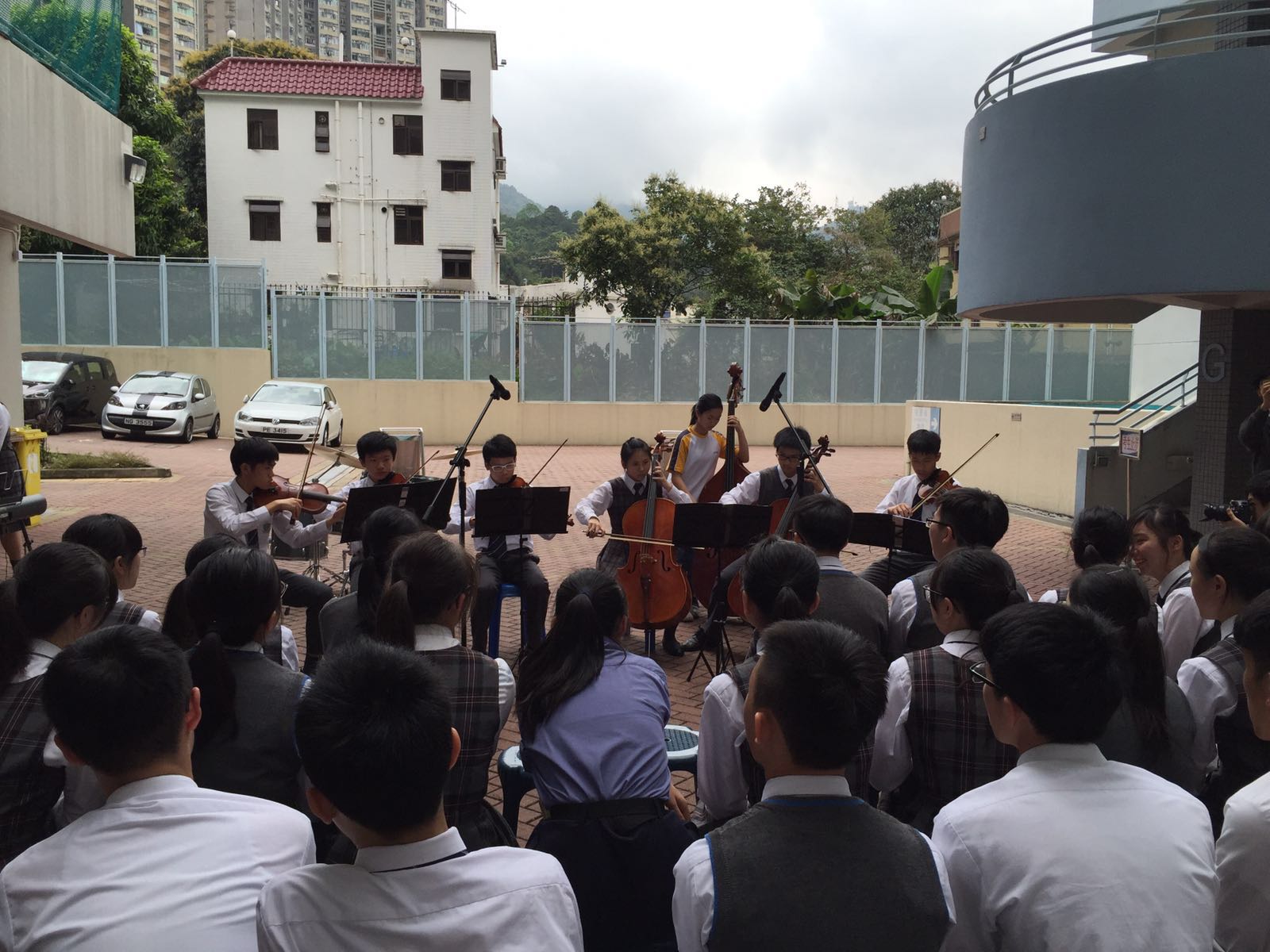 String ensemble performed in lunchtime concert.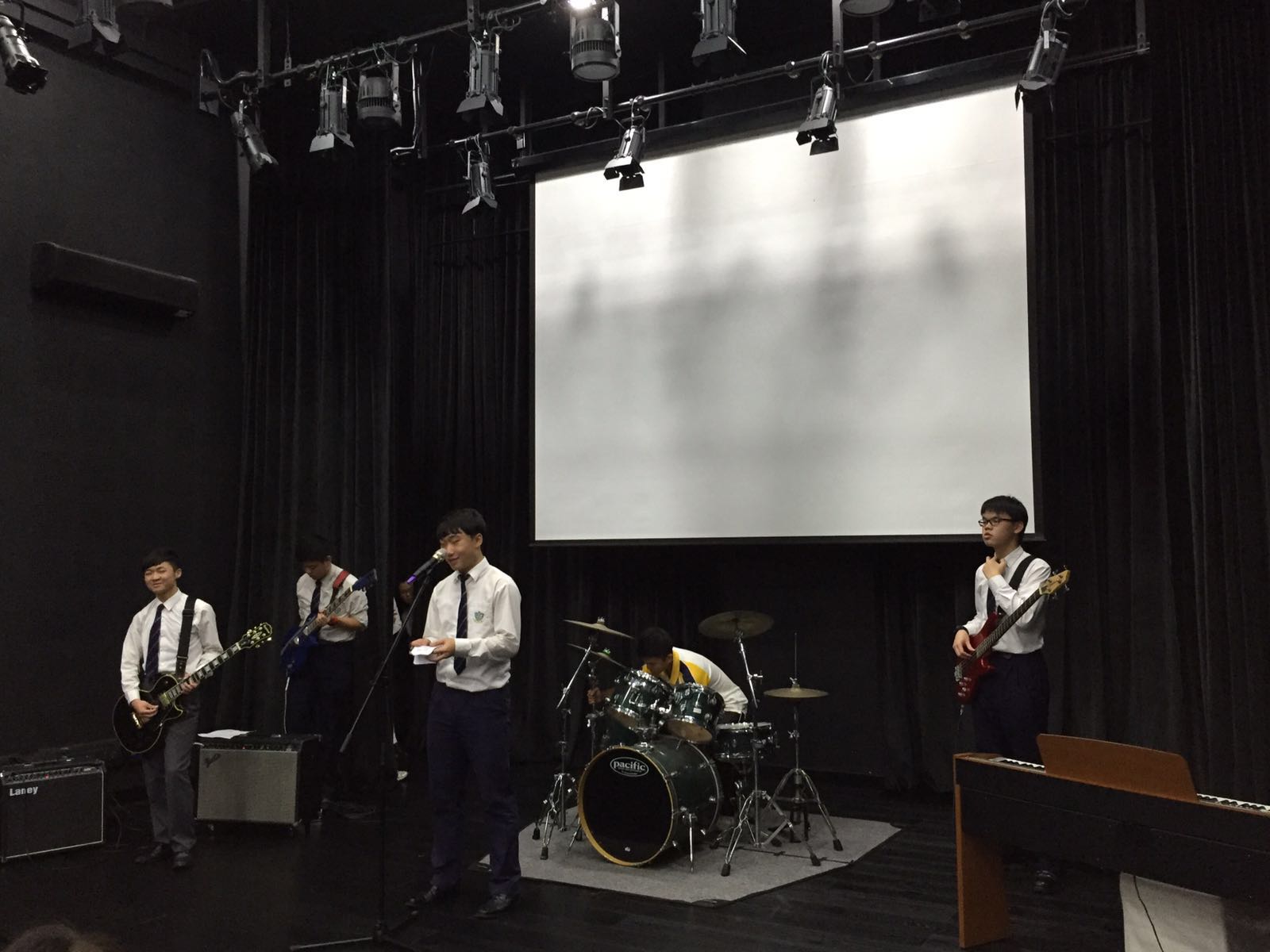 Not only classical music performance, students performed in Rock'n Roll band style as well.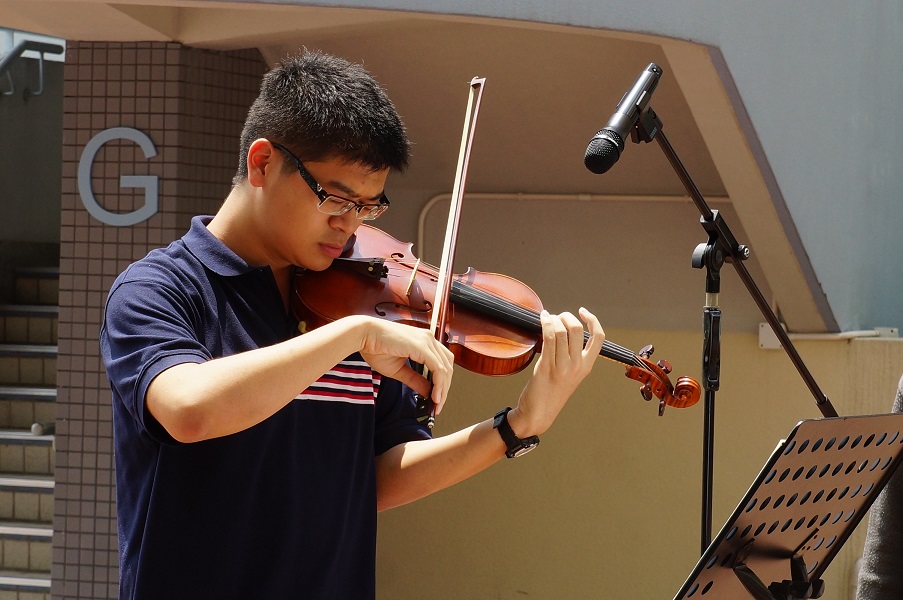 Sunny Lau

(graduated from SPKC in 2010, master of music in BU, studying in the Doctoral degree of music education programme in HKIED, violinist)
Cheng Hei Nok, Samuel

(graduated from SPKC in 2014, studying in CUHK music, member of Melody Maker, a famous a cappella group in HK)
Back