Mr Samuel Lui awarded the 1st Hong Kong Outstanding Art Teacher Award
We are delightful to announce that our Music Panel Head and Head of Student Affairs, Mr. Samuel Lui, has been awarded in the 1st Hong Kong Outstanding Art Teacher Award.
恭賀本校音樂科主任及學生事務主任呂浩榮老師榮獲第一屆傑出藝術老師獎。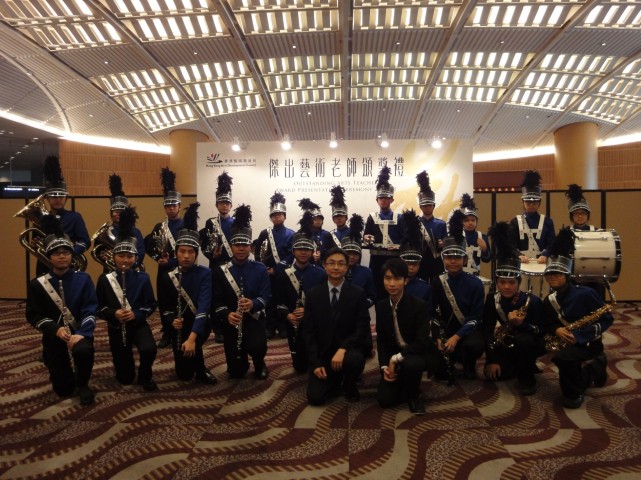 The prize presentation ceremony was held on 5 May 2013 at the Hong Kong Convention and Exhibition Centre. It is our honor for our Marching Band to perform in the ceremony led by Mr. Lui. He was also the only awardee to be invited to share his teaching experiences with all guests and participants.
頒獎典禮於二零一三年五月五日假香港會議展覽中心舉行。

呂浩榮

老師是唯一獲邀請於典禮上與眾嘉賓分享其音樂教育經驗的得獎者,更帶領本校步操樂隊作開幕演出。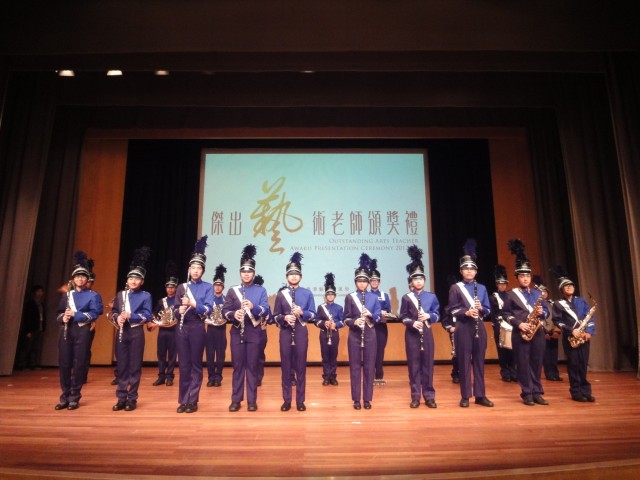 Our Marching Band was the only school team to be invited to perform at the opening of the ceremony.
本校步操樂隊是唯一獲邀於開幕典禮演出的學校隊伍。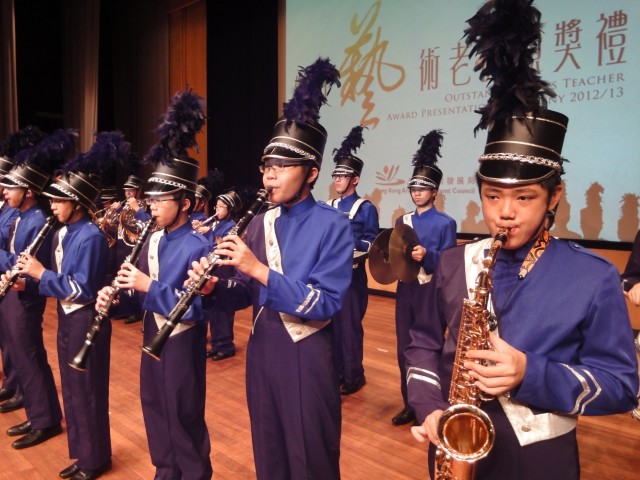 The HKADC appreciates our school connects students, teachers, parents, alumni and even the community through different music activities such as PTA choir, Carol Night, Family and Gospel Sunday, Friday Worship, Caring Performing Arts School Programme (LEWOWA programme) etc.
香港藝術發展局欣賞本校多年來以音樂活動連繫學生、教職員、家長、校友和社區,活動包括聖誕音樂家會、培基家庭主日、周五敬拜、家教會合唱團及學習無疆界愛心演藝學院課程等。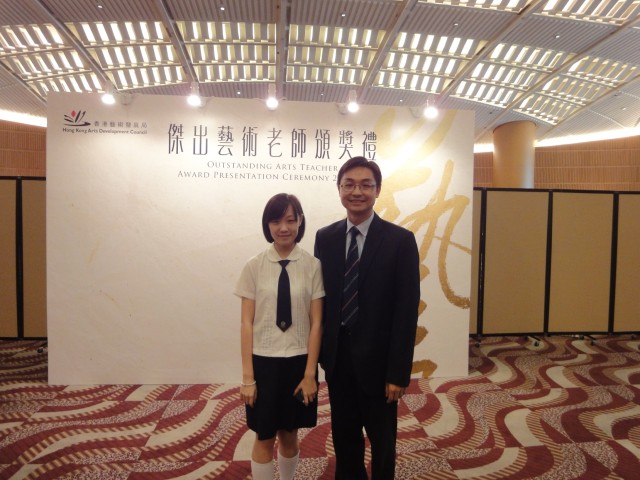 At the prize presentation ceremony, Mr. Lui and our S6 student Anson Leung (S6 Faith) shared their experiences of serving the minority in our community such as children with cancer, the mentally handicapped and elderly through music.
呂浩榮老師及中六信班梁思行同學在頒獎典禮上分享他們以音樂服侍弱勢社群的經驗,多年來曾為癌病兒童、弱智人士及長者演奏。
Back