Mini LEWOWA – Online Tour in Central Heritages
Mini LEWOWA – Online Tour in Central Heritages
It is the first time to hold a mini online LEWOWA after school on 29 April 2021. With detailed explanation of the tour guide, students and teachers visited various heritage buildings in Central and Sheung Wan in a real-time tour together.
Twenty S1 and S2 students had their first tastes of LEWOWA, learning the history of Tai Kwun, PMQ and Man Mo Temple in a different and interactive way. They also knew more about the heritage conservation policy of Hong Kong.
Students enjoyed an extraordinary online LEWOWA, visiting local heritages through their eyes staying at home.
小小學習無彊界 – 中環古蹟網上遊
小小學習無彊界(網上版)首次於4月29日課後舉行,學生及老師在網上實時參觀中上環。領隊透過鏡頭呈現不同古蹟風貌,並詳盡解釋背後演變過程。
二十名中一及中二學生首次參加學習無彊界,以互動形式學習大館、元創方及文武廟的歷史文化。他們也對香港的古蹟保育政策加深了認識。
學生可以足不出戶,透過網上實時遊歷各個中上環古蹟,度過了不一樣的小小學習無彊界。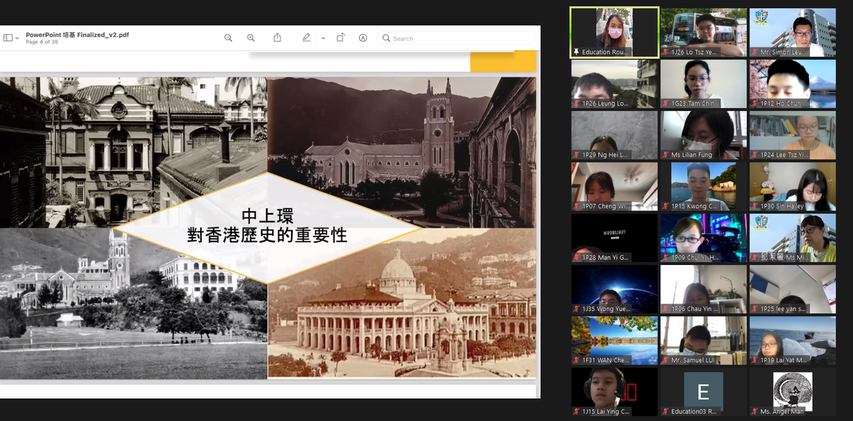 Students and teachers are listening to the explanation from tour guide about the importance of Central to Hong Kong's history.
學生及老師聆聽領隊講解中上環在香港歷史中的重要性。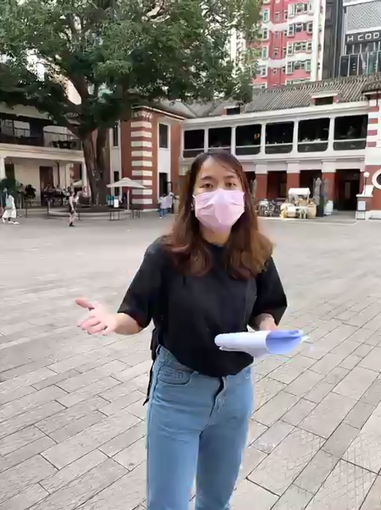 Tour guide is leading the participants to the Parade Ground of Tai Kwun and Hong Kong News-Expo.
領隊帶領學生前往大館檢閱廣場及新聞博覽館。

Participants are engaging in an interactive game to show their responses by emoji.
網上遊參加者在互動遊戲中展示他們的心情符號作為答案。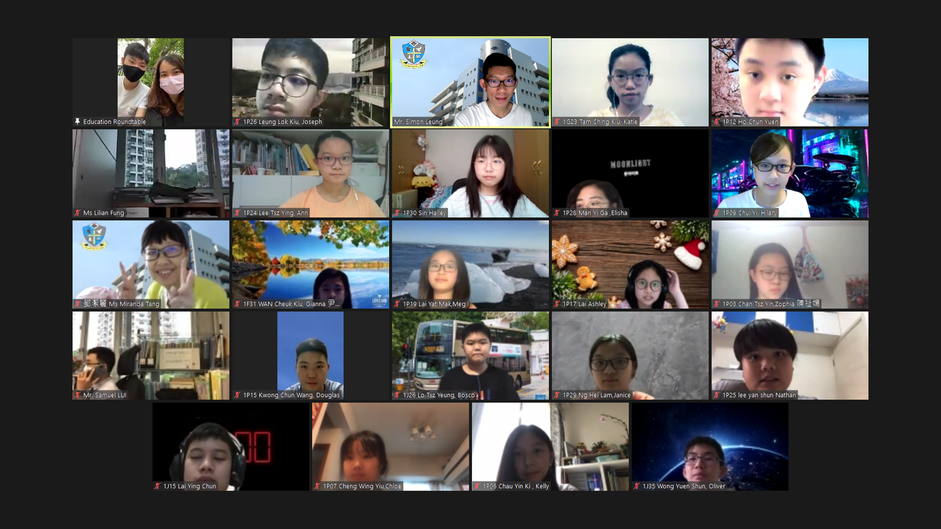 Group photo after the online mini LEWOWA
老師及學生完成網上小小學習無彊界的大合照
Back