LEWOWA 2012-2013 programme Allocation Summary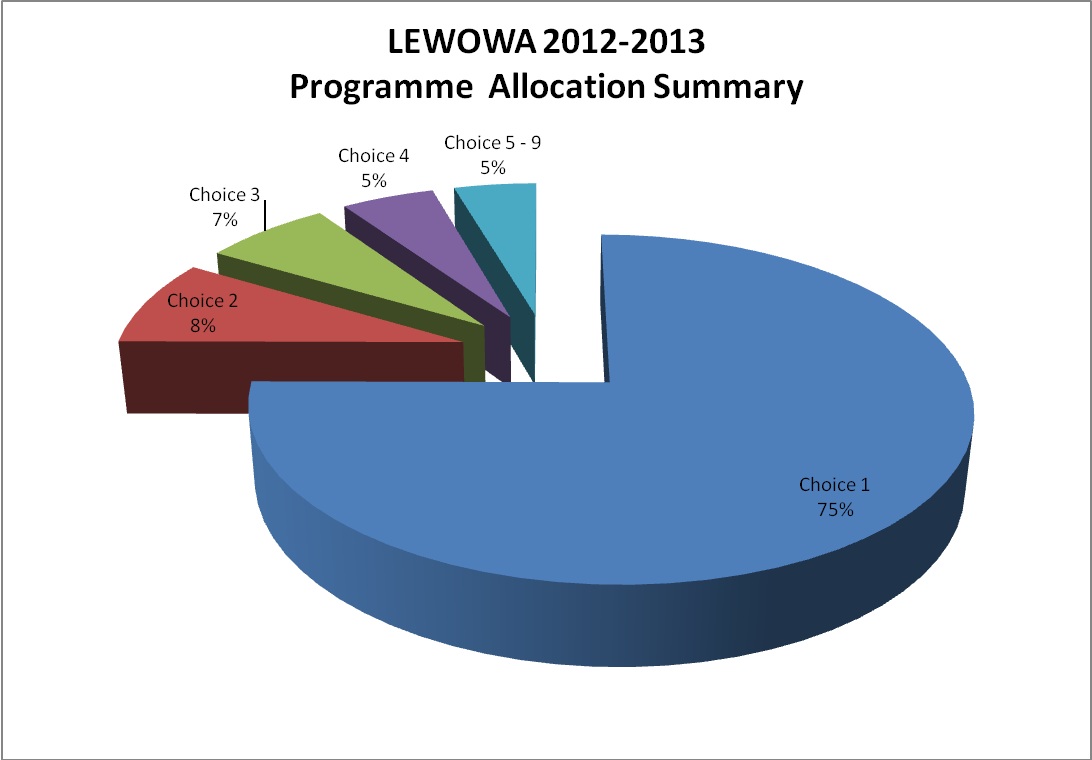 The Programme Allocation Result of Learning Without Walls 2012/2013 has been released. Students can login to their personal LEWOWA accounts via the School Web for result-checking. This year, 90% of S1 to S5 students are allocated to Band A programmes (Choice 1 to Choice 3).
Dear students, no matter which programme you are going to participate, a thankful and humble heart can always bring you the most fruitful and unforgettable experience in your life! We wish you a Happy LEWOWA 1213!
Back