Learning Connoisseurship through the Eyes of Qianlong Emperor – Exhibition Visit of The Young Connoisseur Club, SPKC
Around 20 Young Connoisseurs from Stewards Pooi Kei College visited the exhibition 'Heavenly Crafted: Selected Mughal Jades from The Palace Museum' with four teachers at The Chinese University of Hong Kong on 22nd January, 2016. The students were wowed by the exquisite Hindustan jades.
Jade had long been a high art in China before it captured the Indian royalties' interest in the 17th century, but the Indian craftsmanship quickly excelled the Chinese. When these Islamic jades came to the Qing court as tributes, Qianlong liked them so much that he composed almost sixty poems for them, and ordered them to be carved on the jades.
Before the visit, The Young Connoisseurs studied the background briefly and read about the Qianlong jade collection in National Palace Museum, Taipei. During the visit, they tried to tell which ones are the real Hindustan ones, and which ones are the Chinese copies before looking at the labels. The club members noticed that the shape and design of few exhibits can also be found in the Taipei museum. It is a rare chance for Hongkongers to view the Qianlong collection from Beijing, which has not been published or systematically studied before to the general public.
Teacher Advisor: Ms. Helen Ho, The Young Connoisseur Club, Stewards Pooi Kei College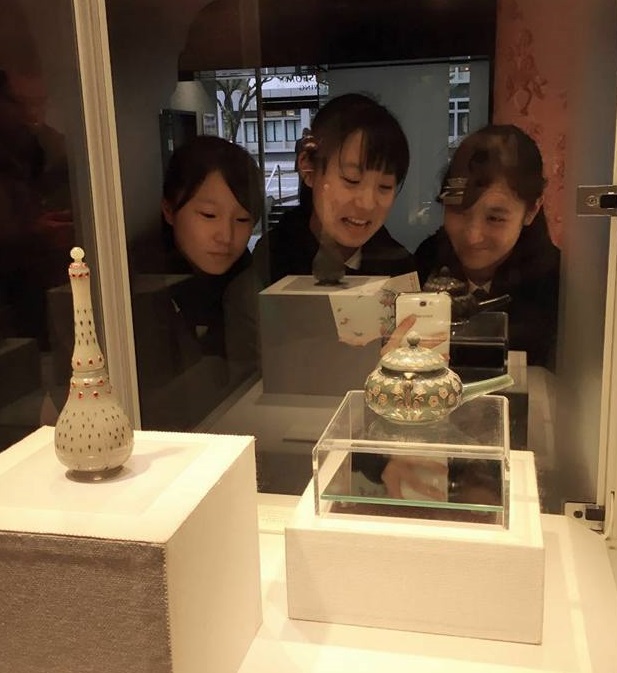 S3 students are taken away by the beauty of a kendi (India, 18th-19th century). Is it the design, the jade body, or the jewel inlay that captures their heart?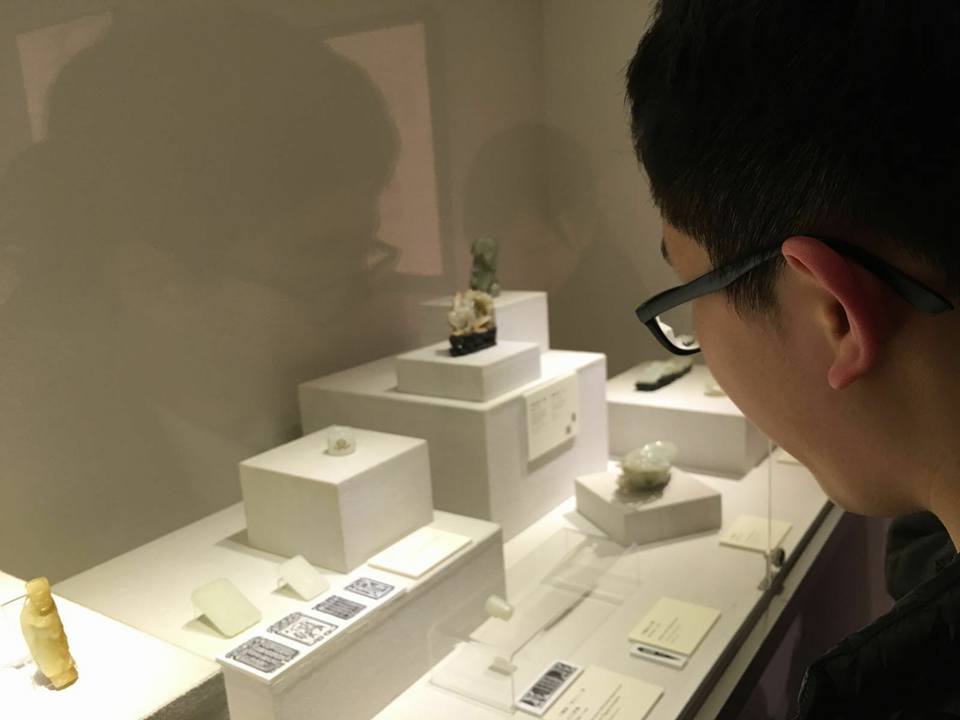 S1 connoisseur (Horace Lee) is scrutinizing the Chinese jade buckles (China, 18th-19th century)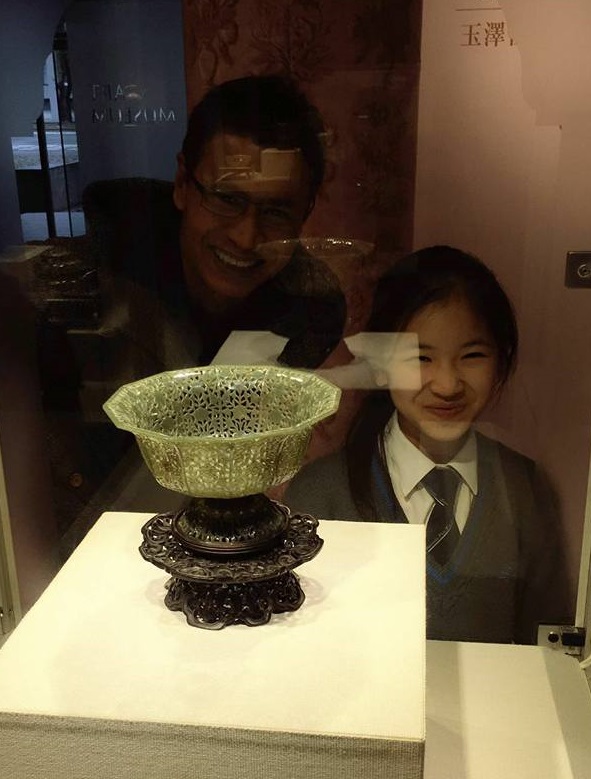 Our NET, Mr. Karl Suriya, and 1 Love student (Samantha Chim) are taking a photo with a dodecagon openwork jade bowl from India (late 18th to early 19th century).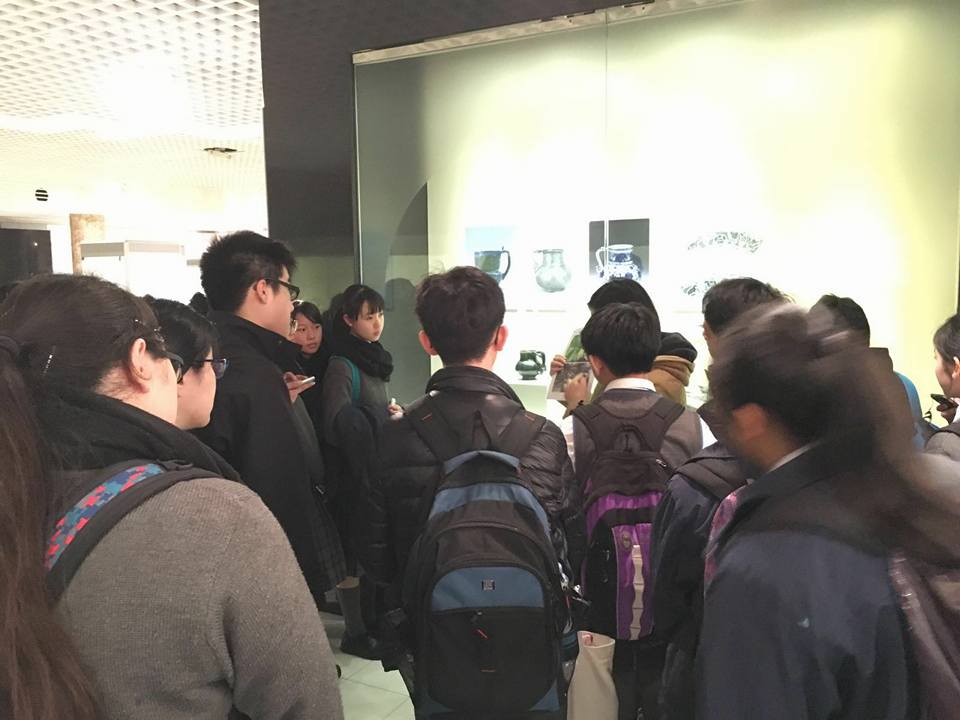 Everyone is listening attentively to the presenter at the gallery walk.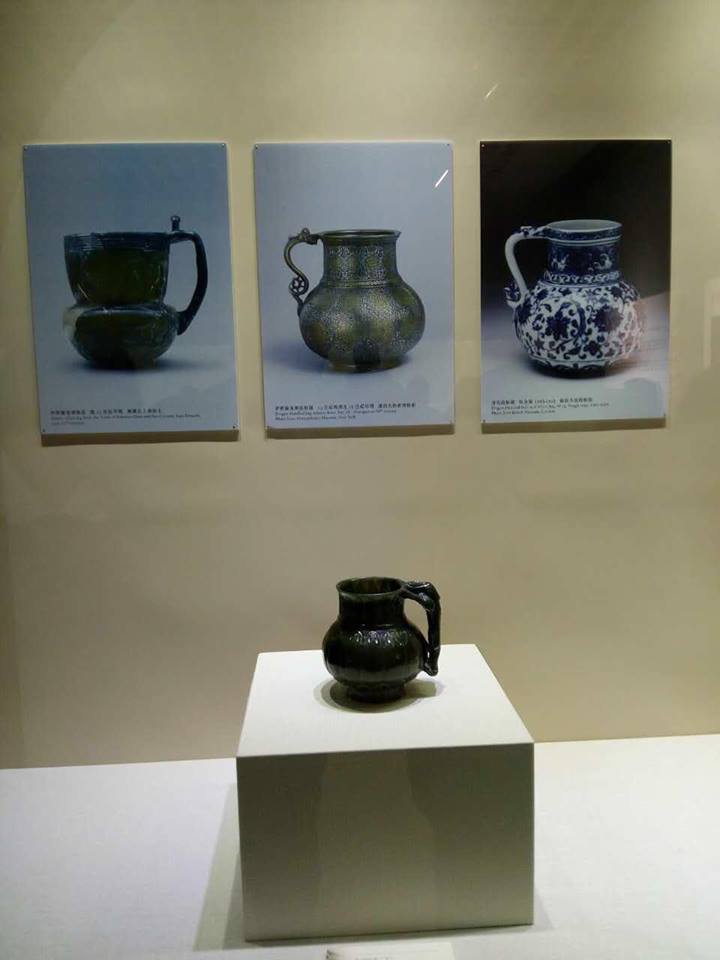 Students learn about the design of work across the media of jade, silver and ceramics throughout the history of Central Asia and China in the exhibition.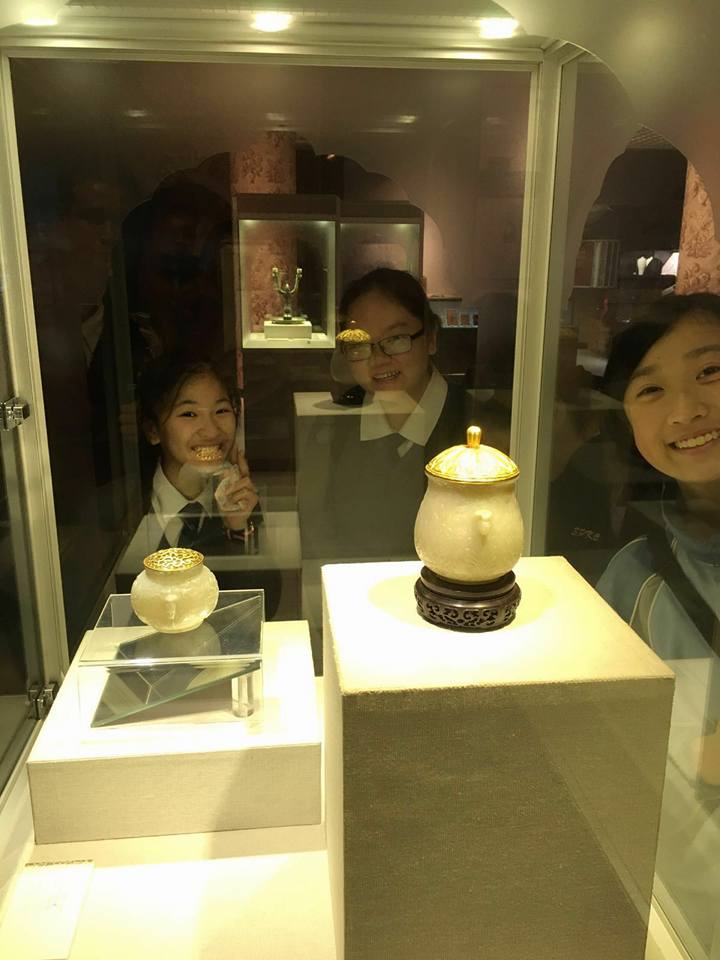 Our vice-chairlady (5 Joy, Tracy Suen) (in the middle), is enjoying her time with two other S1 connoisseurs while looking at the exquisite jade works with floral design, bud-shaped handles (India, 17th to early 18th century). We learn from the exhibition that the gold lid with openwork carving of dragons was added later, during the Qing dynasty, and the piece (on the left) was probably used as an incense burner in the Qing palace.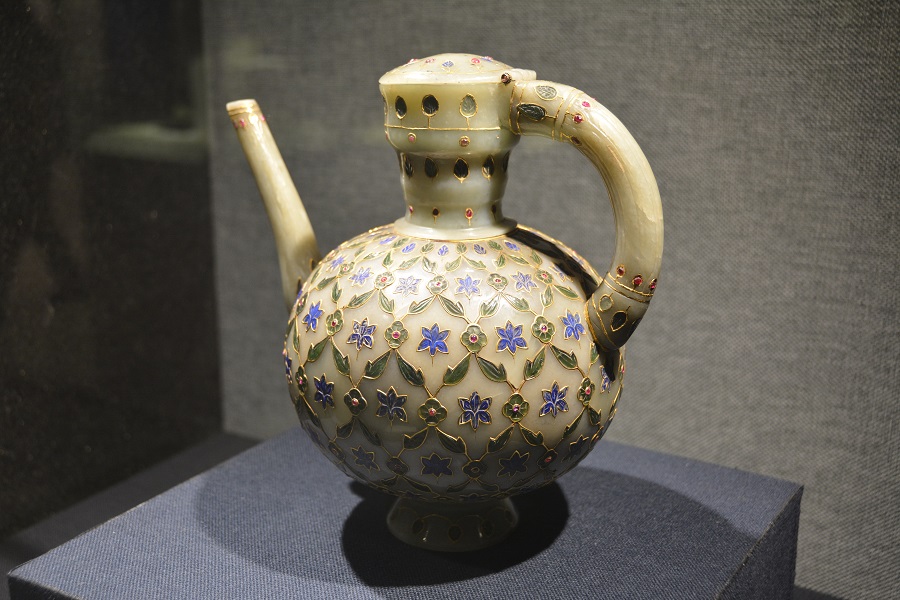 This is the star piece of the exhibition: a one-handled jug inlaid with gold and precious stones (India, 18th century). The Young Connoisseurs are wowed by its beauty and workmanship.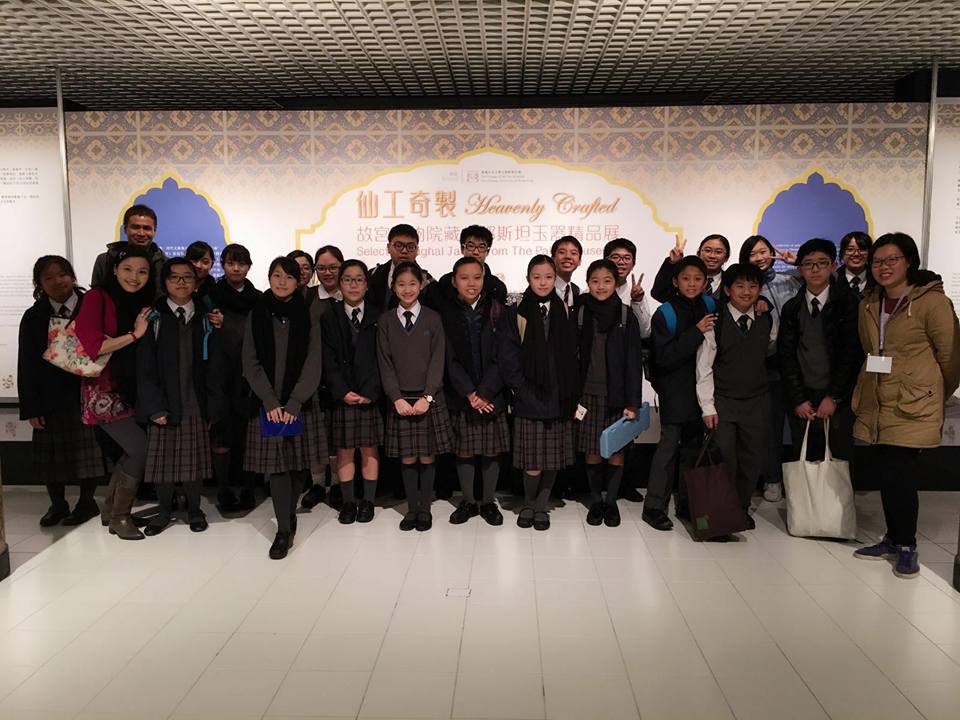 Cheers from The Young Connoisseurs! We would like to thank Friends of the Art Museum The Chinese University of Hong Kong Ltd. for their assistance in the arrangement of this visit.
Click here for more information about the exhibition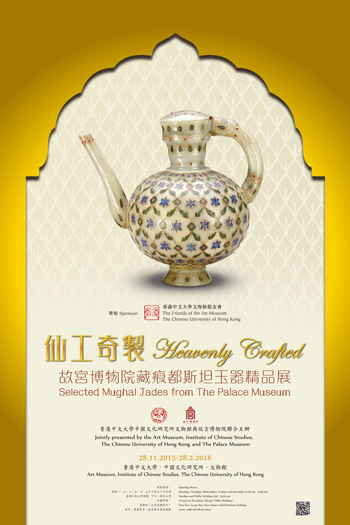 Back