I.H. Forum: Voicing your opinions on the political reform
綜合人文科論壇 – 政改你點睇?
九月二十五日 (星期四)
After the National People Congress put forward a restrictive framework on the 2017 election of the Hong Kong Chief Executive in late August, criticisms were centered on whether there would be genuine democracy in Hong Kong. A series of civil disobedience protests such as boycotting classes were carried out in the territory. The IH forum was held at the lunch time from 1250 to 1320 in the IH room. In this IH forum, we have invited Mr. William Lee, our vice-principal, and Mr. Leung Hing Lok, the panel head of Chinese History Department, to share their insights into the political reform. The forum aims to provide a platform for students and teachers to voice their opinions towards social issues rationally and openly so as to raise the understanding of the students of the issue in multiple perspectives. Students and teachers' views shared on that day have already been uploaded to e-class system. All interested students are welcome to check it out by here.
自人大於本年八月尾就2017香港普選行政長官的方式設下框架後,部分人士批評中央政府刻意防止民主派人士成為候選人以及就選民的選擇進行篩選。一系列的不合作運動如學生罷課此起彼落。 是次論壇於午飯時間在綜合人文學習室舉行,我們邀請李建鋒副校長及中史科主任梁慶樂老師就政改問題分享,並期望能為學生提供一個理性公開的討論平台,讓他們多角度了解香港政改的爭議。 學生和老師於當日所發表的意見已經E-class平台發放,歡迎所有有興趣的同學在此參閱。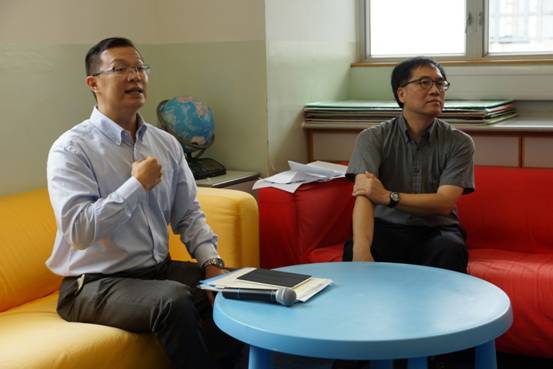 Mr. William Lee was sharing the background of the political reform in Hong Kong.
李建鋒副校長正分享香港政改的背景。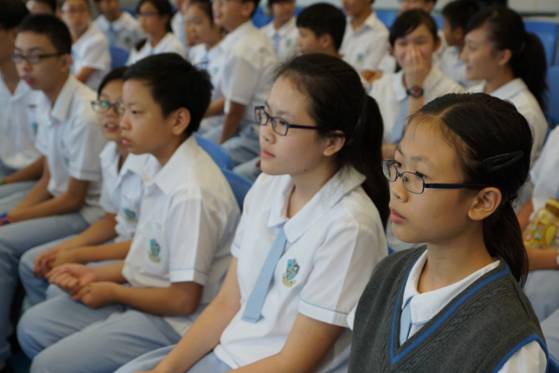 Both junior form or senior form students joined this forum.
無論低年級或高年級的同學都積極參與是次論壇。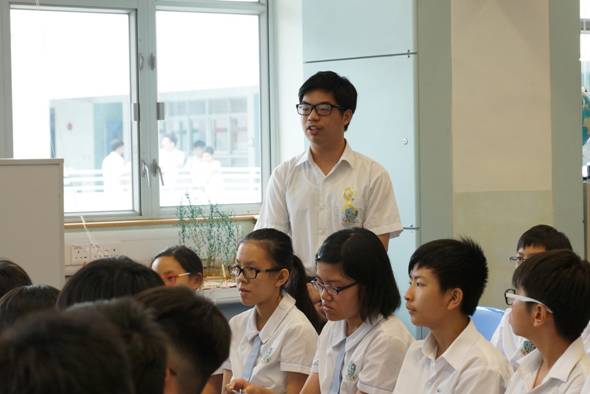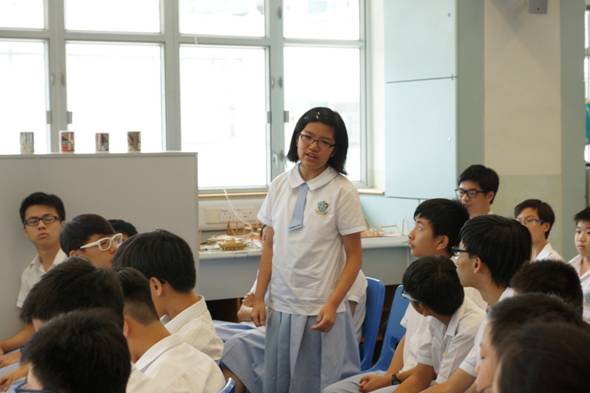 Students are active to ask questions.
同學十分踴躍地發問問題。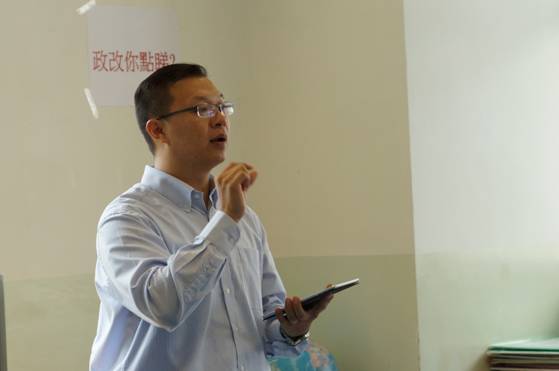 Mr. William Lee actively responded to students' questions.
李建鋒副校長積極回應學生問題。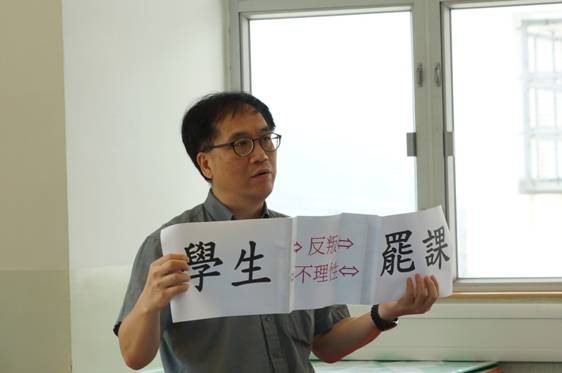 Mr. Leung suggested students to be rational on the issue of boycotting classes.
梁慶樂老師認為學生應以理性應對罷課事宜。
Back