Full Championship in Statistical Project Competition
Full Championship in Statistical Project Competition
29 April 2010
In the 2009/10 Statistical Project Competition for Secondary School Students organized by the Hong Kong Statistical Society and Education Bureau, SPKC has successfully defended our championship and been the Champion (Junior Section) for 2 consecutive years.
Our students' project entitled "Development of Education in Hong Kong, a Statistical Perspective" by Chris To, Rita Ng, Vivian Choi, Anson Leung and Jimmy Lui (3 Joy) has won all the top awards in the Junior Section, including
1. First Prize (Junior Section),
2. Department of Management Sciences, the City University of Hong Kong Prize for the Best Thematic Project for the Junior Section.
In their statistical research, the local education system has been examined from three different perspectives including the society, schools and students. They have also investigated into the opportunities and challenges brought along with the new 3-3-4 curriculum. Apart from the application of statistical concepts and techniques, their report has incorporated with knowledge and skills learned from different subjects which include but not limited to report writing skill (English Language) and critical thinking skill (Integrated Humanities). It is definitely an unforgettable experience for the five junior-form students to fully integrate the knowledge, skills and techniques acquired from different key learning areas.
Apart from the trophies and book coupons, we can keep the memorable shield with our school name crafted on it for one more year. Along with another top award won in the Statistics Creative-Writing Competition, SPKC is one of the biggest winners among all the inter-school statistical competitions this year. These achievements are particularly meaningful and encouraging in our 5th Anniversary.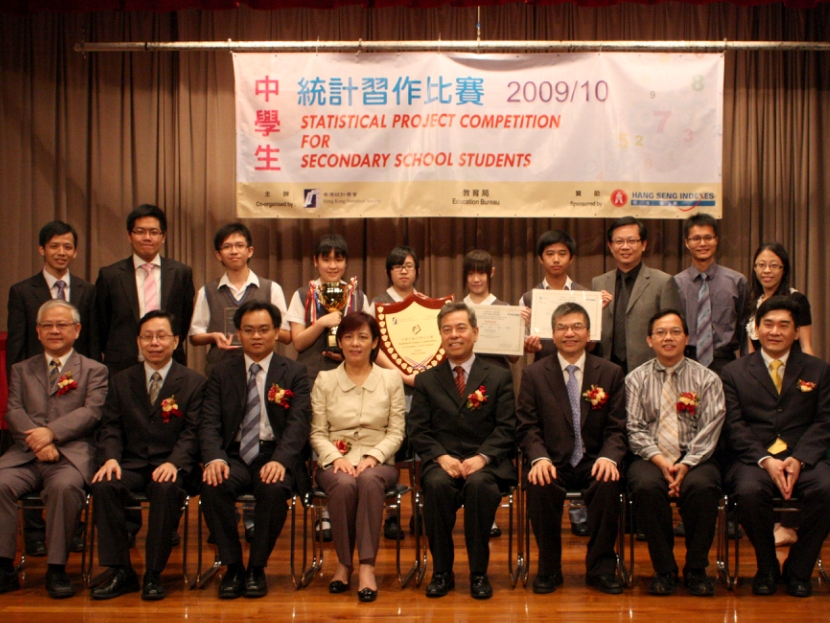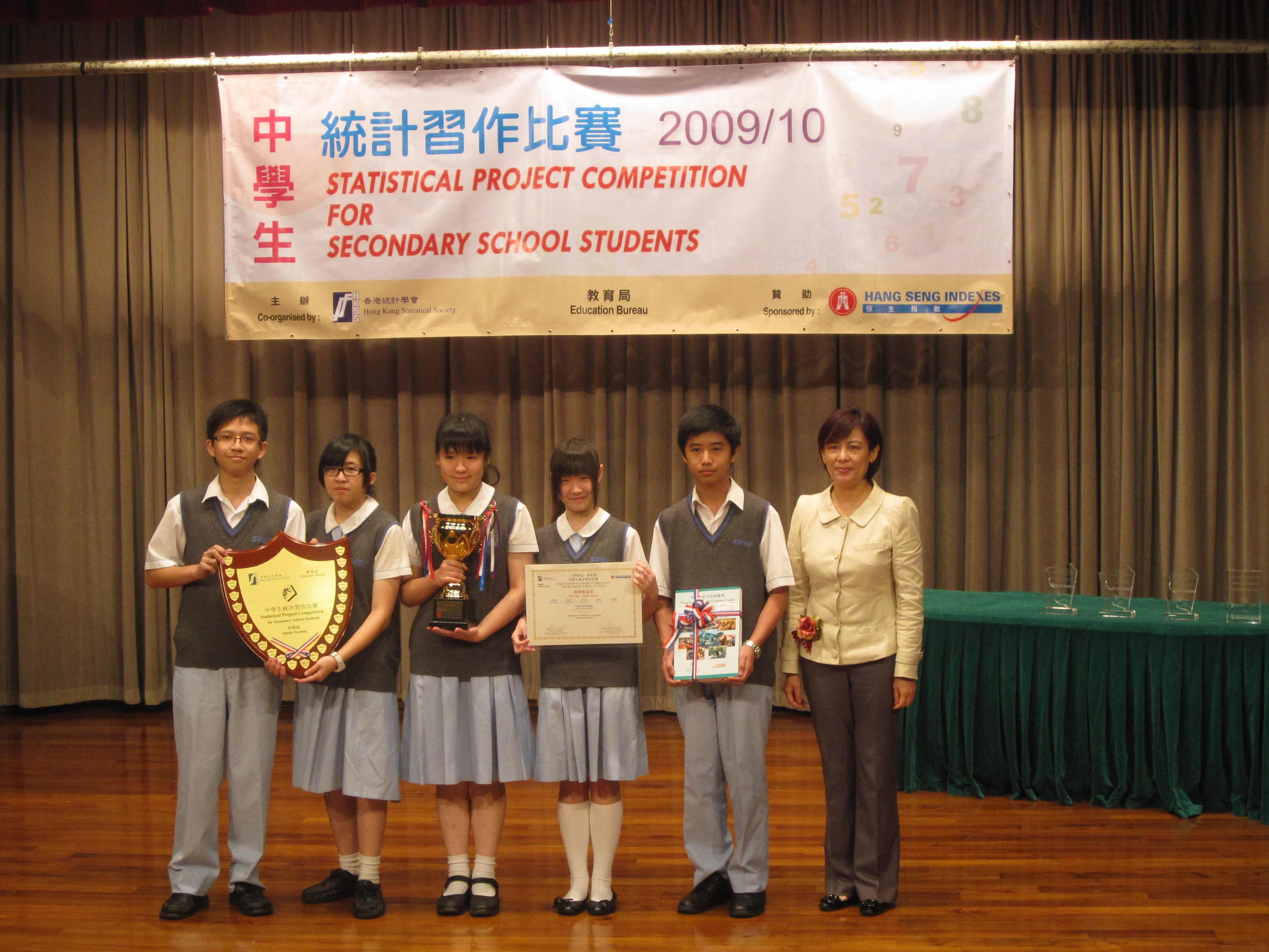 Back