Fantastic Results of SPKC English Debate Team
Report on the results of the English Debate Team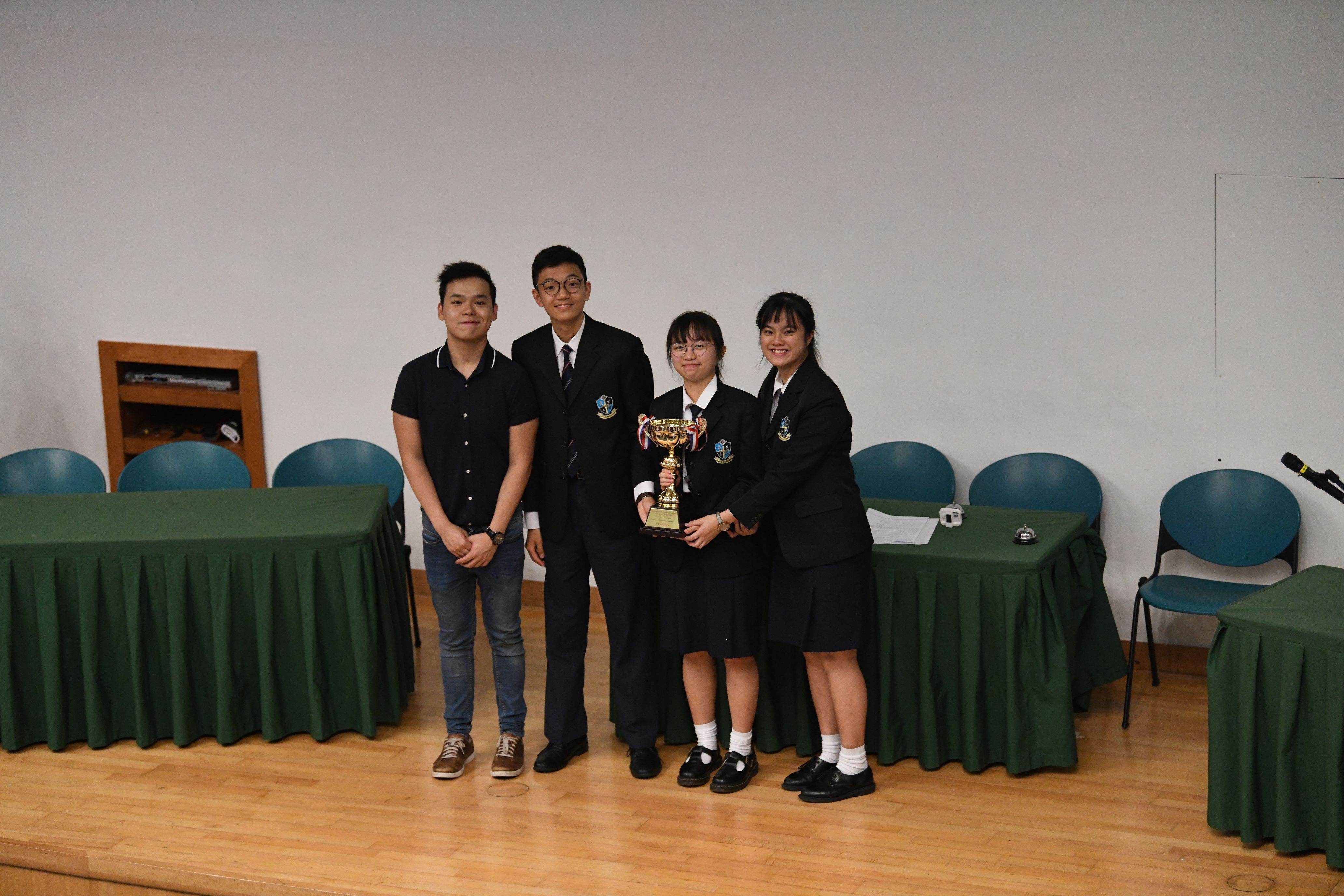 Senior Team's members, Aaron Cheuk, Hermes Cheung and Alice Yu receiving their Champions' trophy for winning the HKSSDC Senior (Enhanced) Section.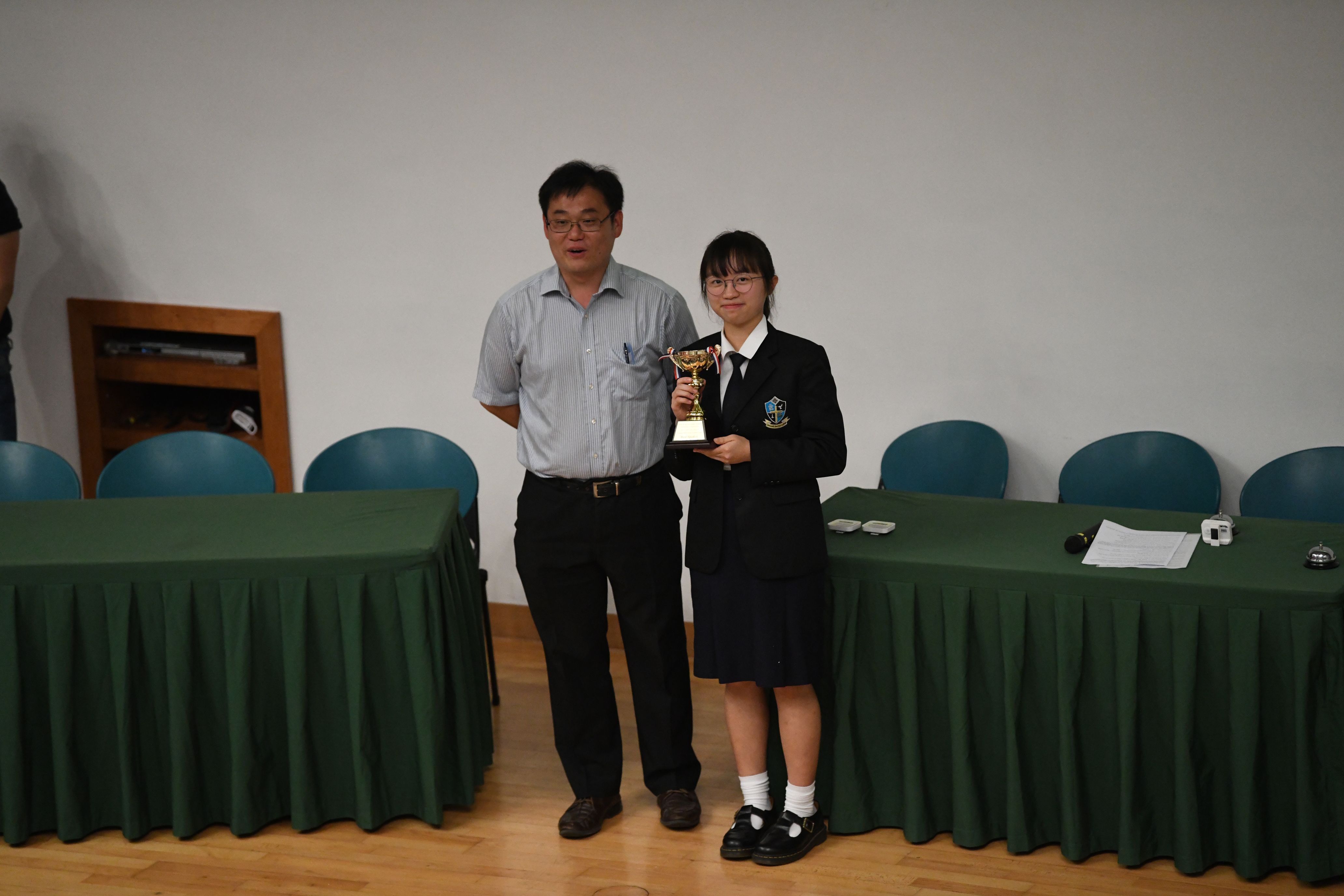 Hermes Cheung wins "The Best Speaker" award.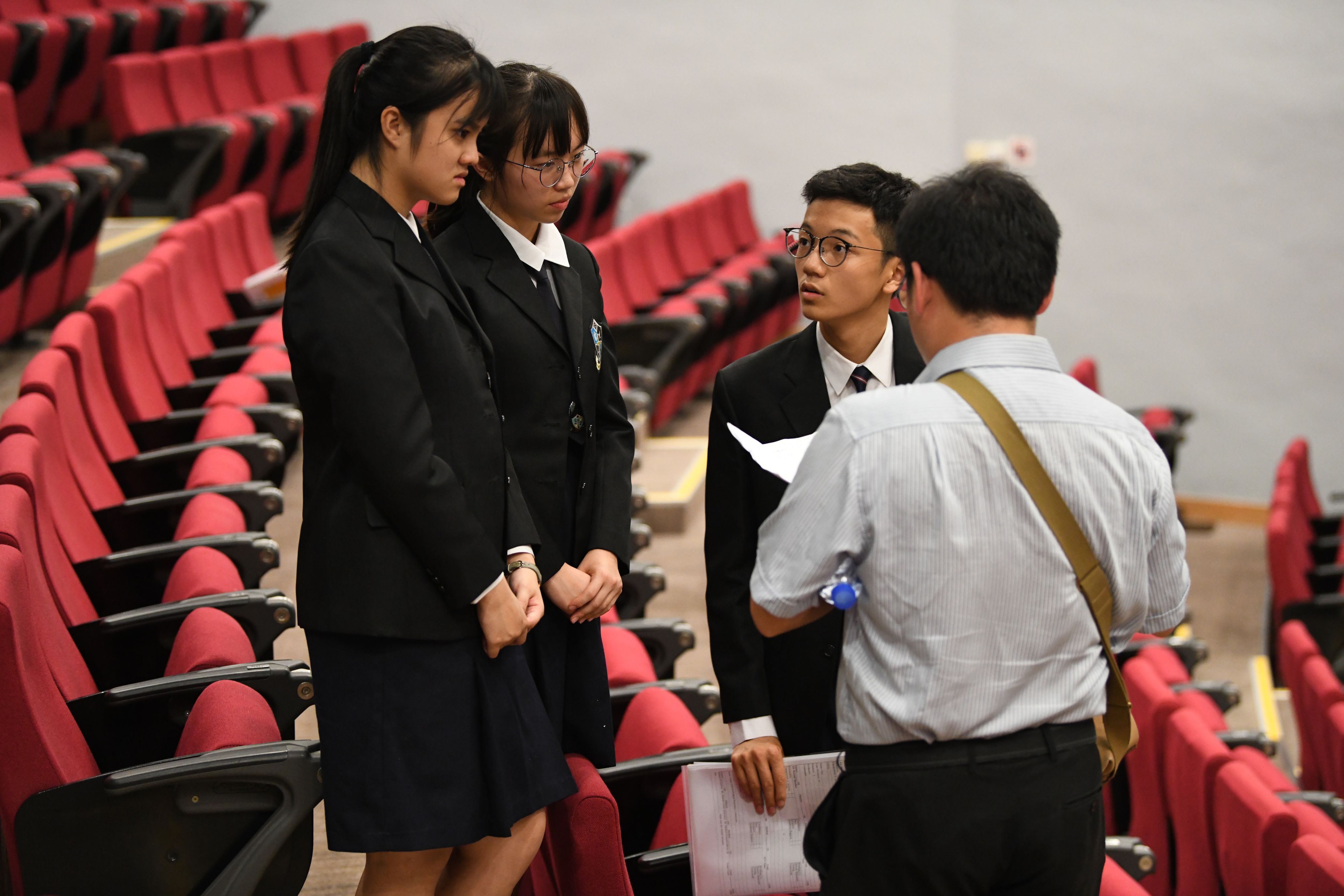 Senior Team members receiving feedbacks from adjudicator Mr. Perry Ge.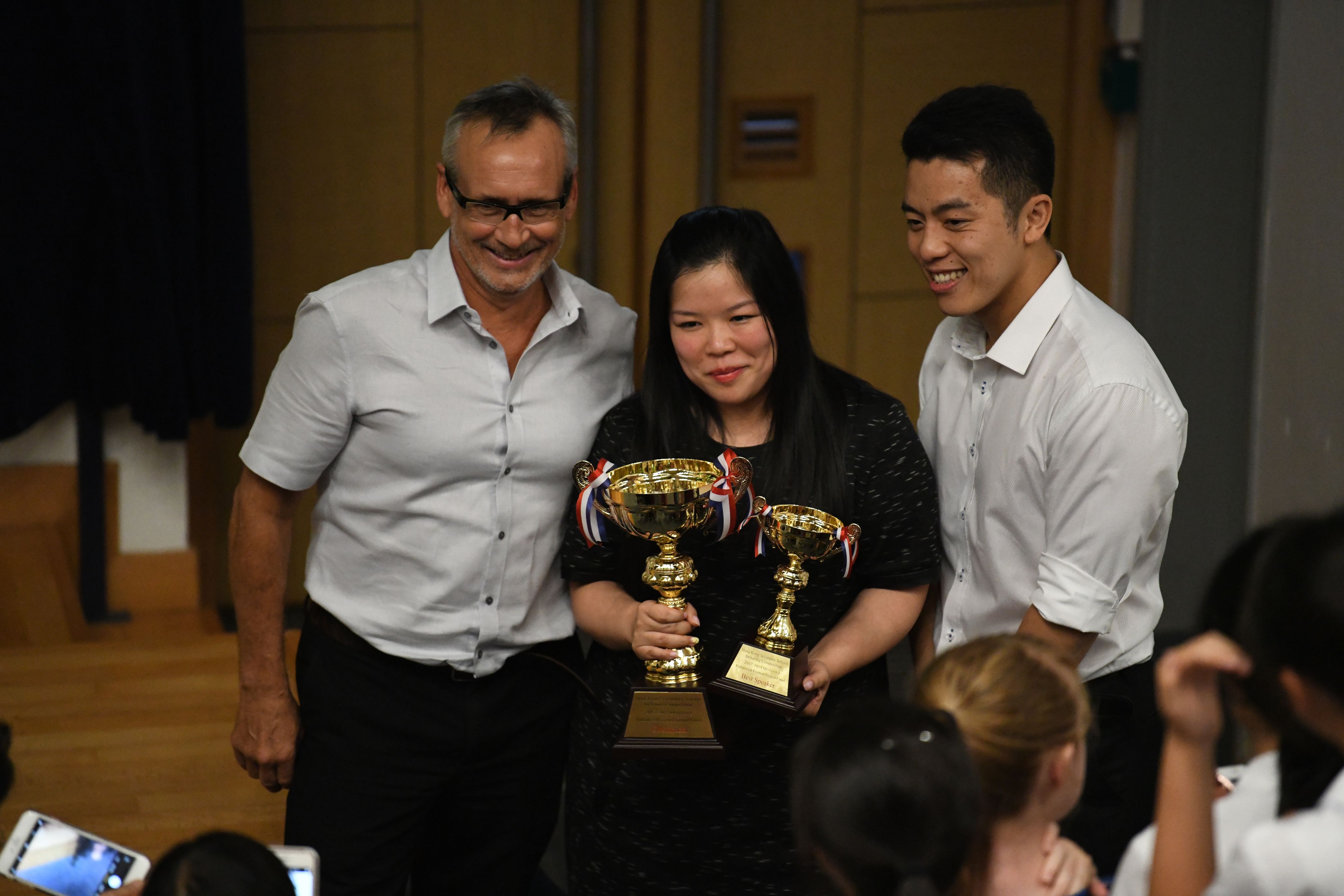 The coaches of the SPKC English Debate Team, Mr. Barry Dalton, Ms. Eva Yuen, and Mr. Gerald Li
Hermes and Alice shares an embrace with their Head coach Ms. Eva Yuen after 5 long years of training under her tutelage, which ended with the winning of the Hong Kong championships.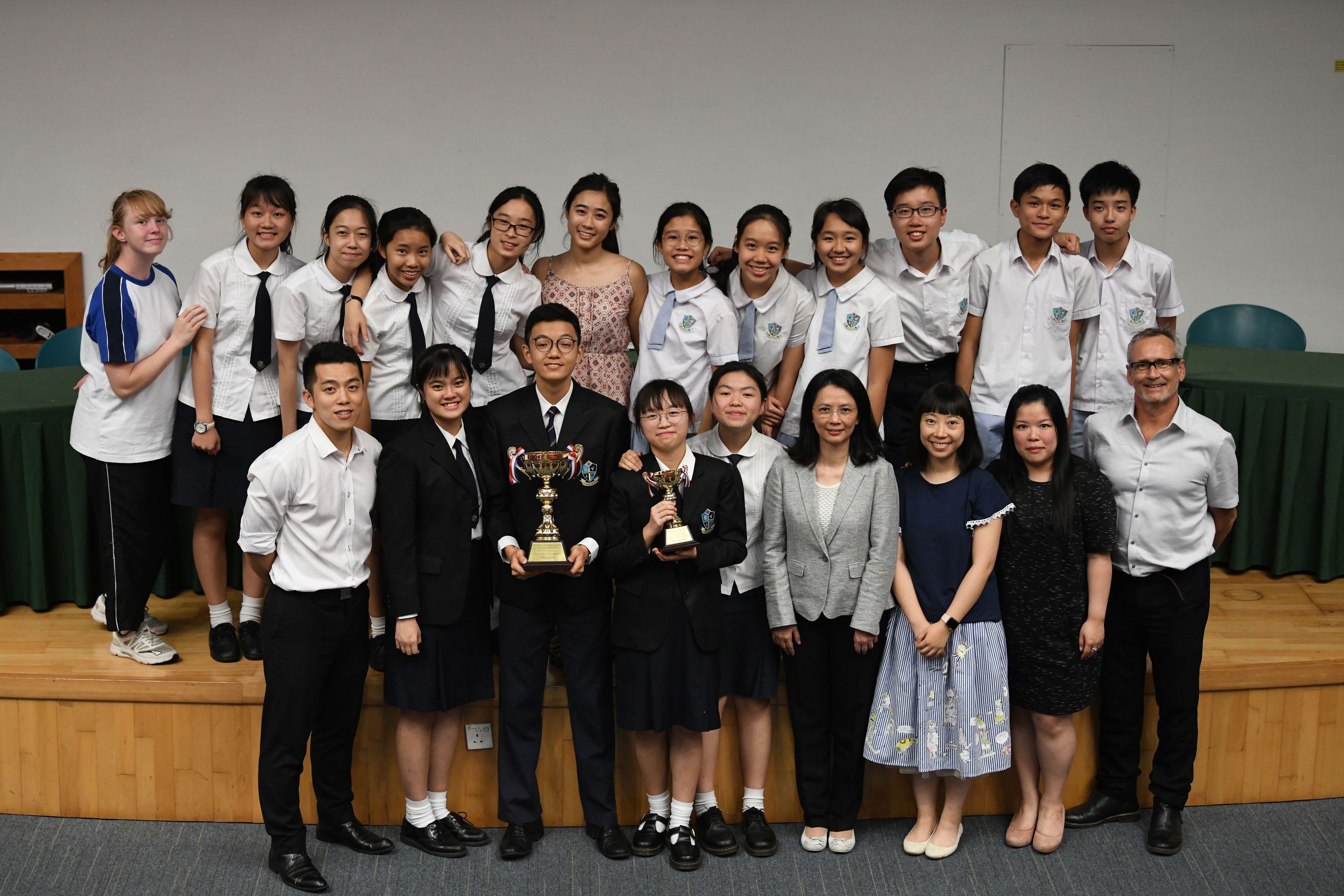 Group photo with other debate team members, along with Vice Principal Ms. Cindy Yuen and Ms. Maggie Wong.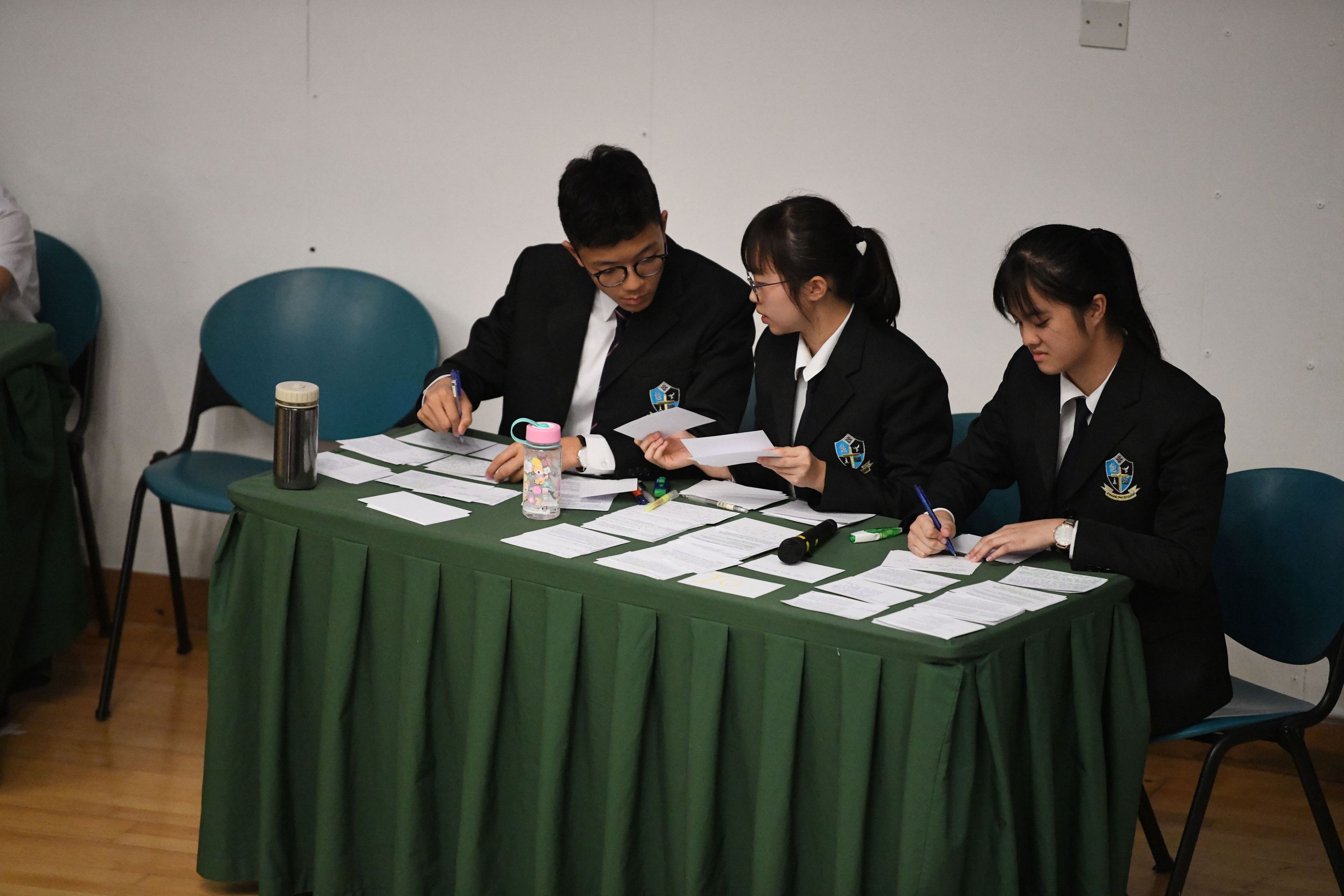 The senior team locked in battle.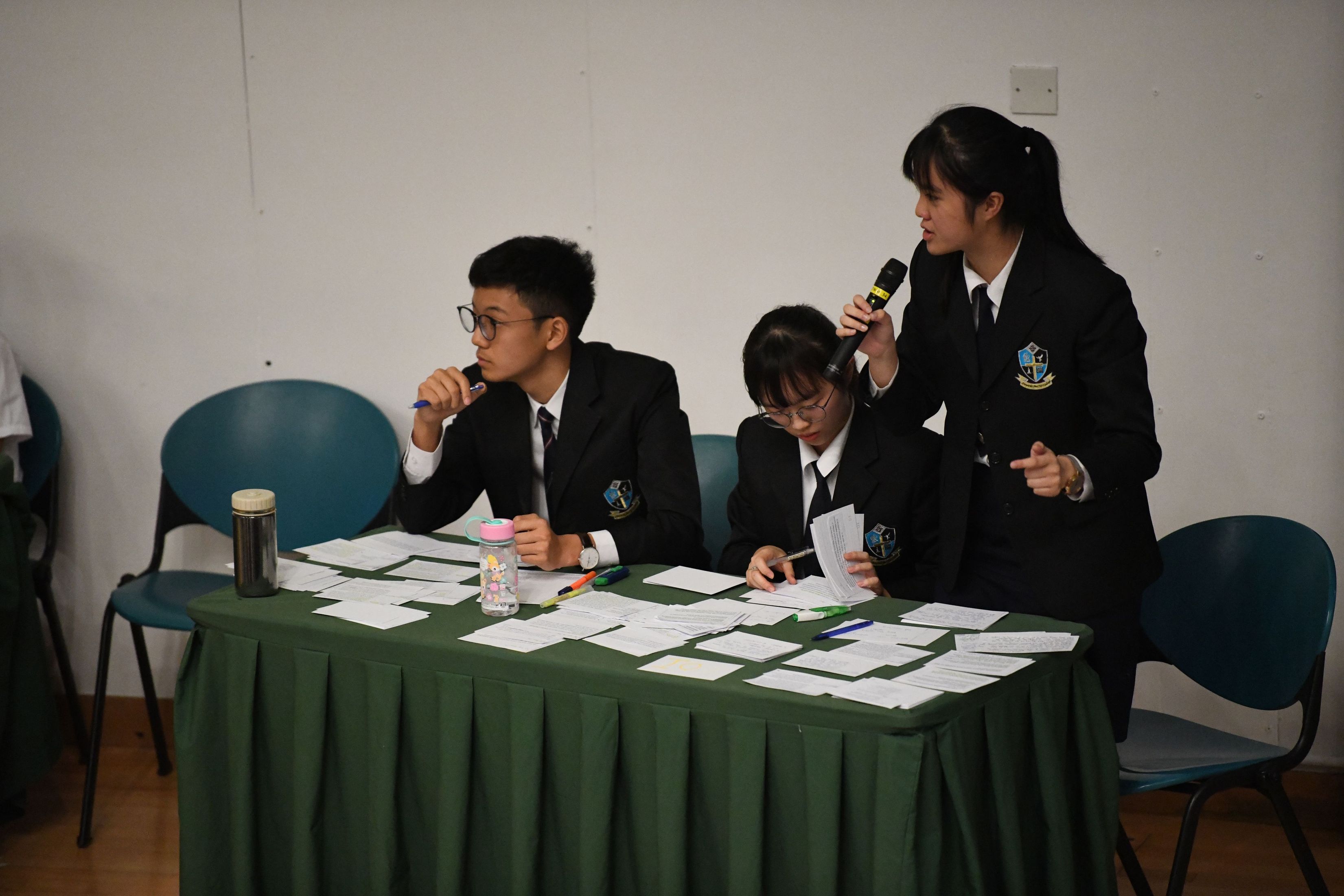 Alice Yu presenting a "Point of information" question to the opposing team.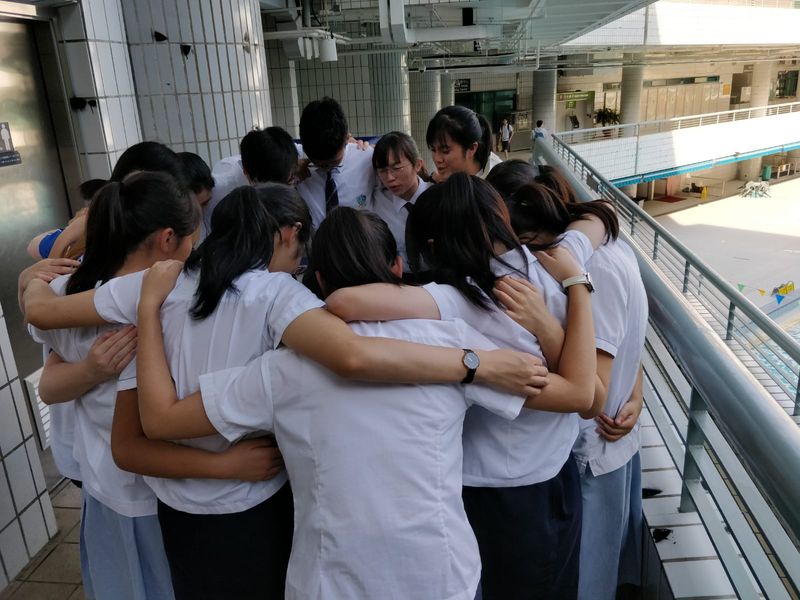 The debate team members in their ritual team prayer, as they devote their upcoming battle to our Lord above.
Team 3 of the SPKC English Debate team, Yoyo Fong, Holly Yuen and Christopher Hung proudly presents their Runner-up trophy from their HKSSDC Junior section.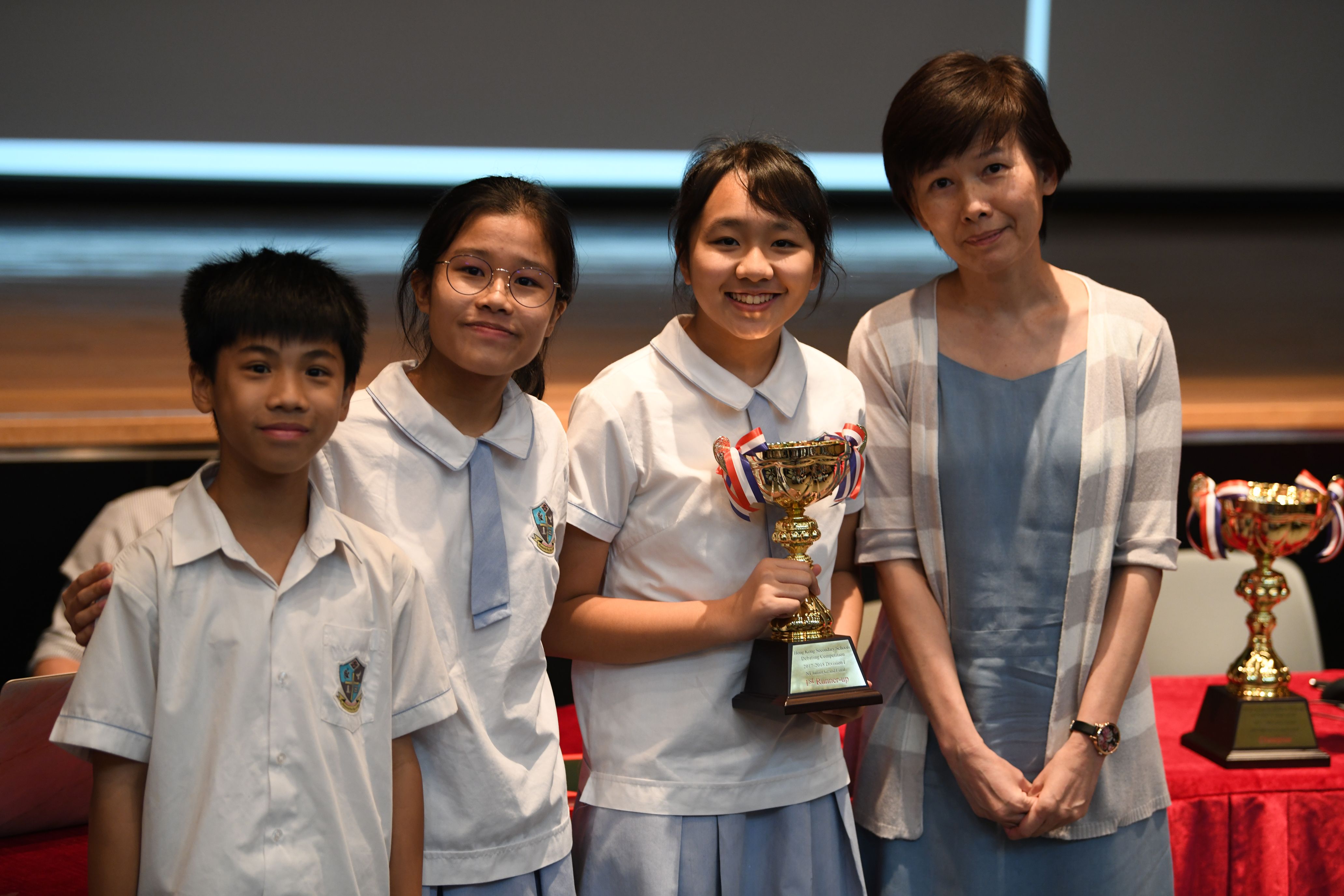 Team 3 receiving their trophy from adjudicator Ms. Shirley Yap of Ying Wa Girl's school.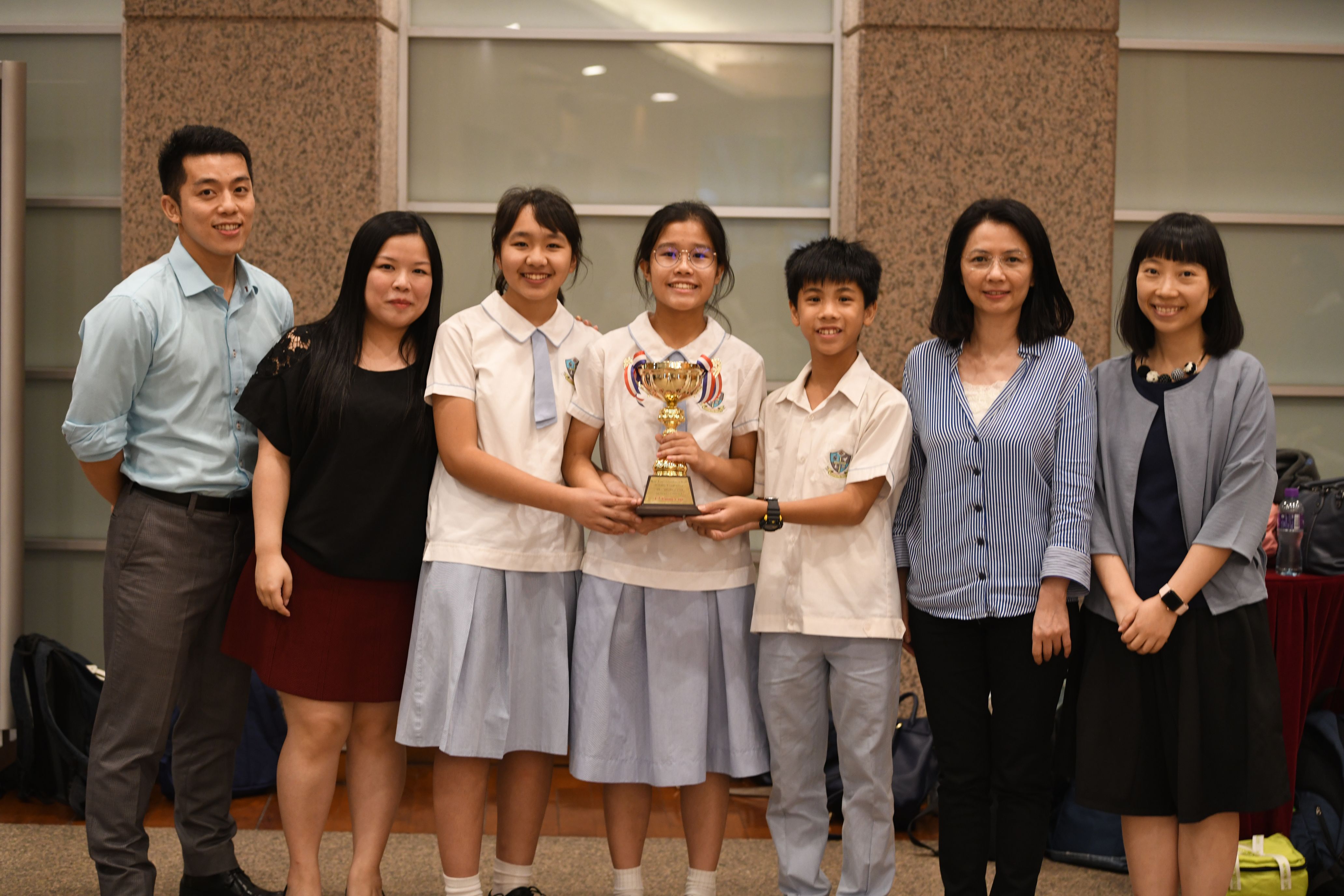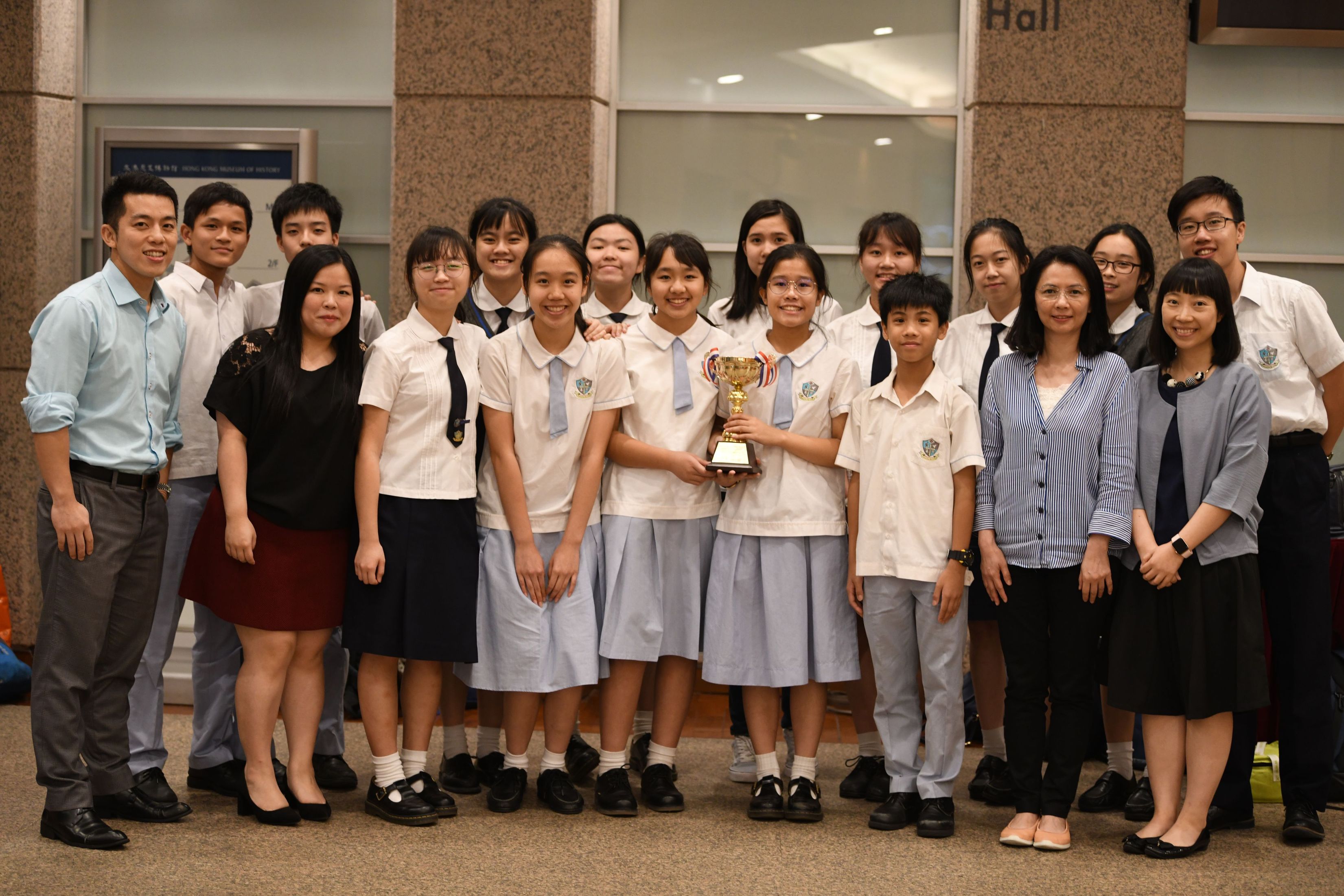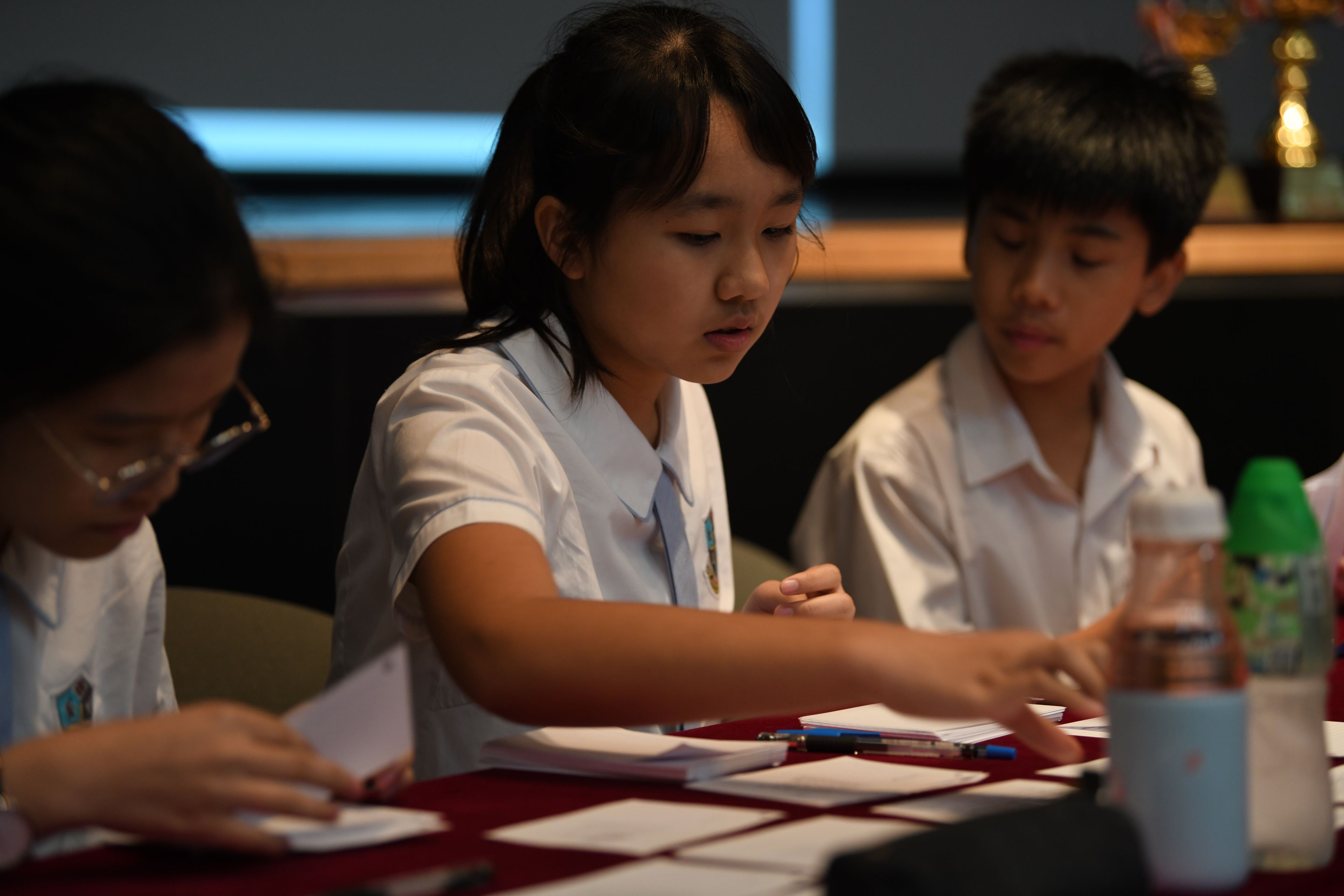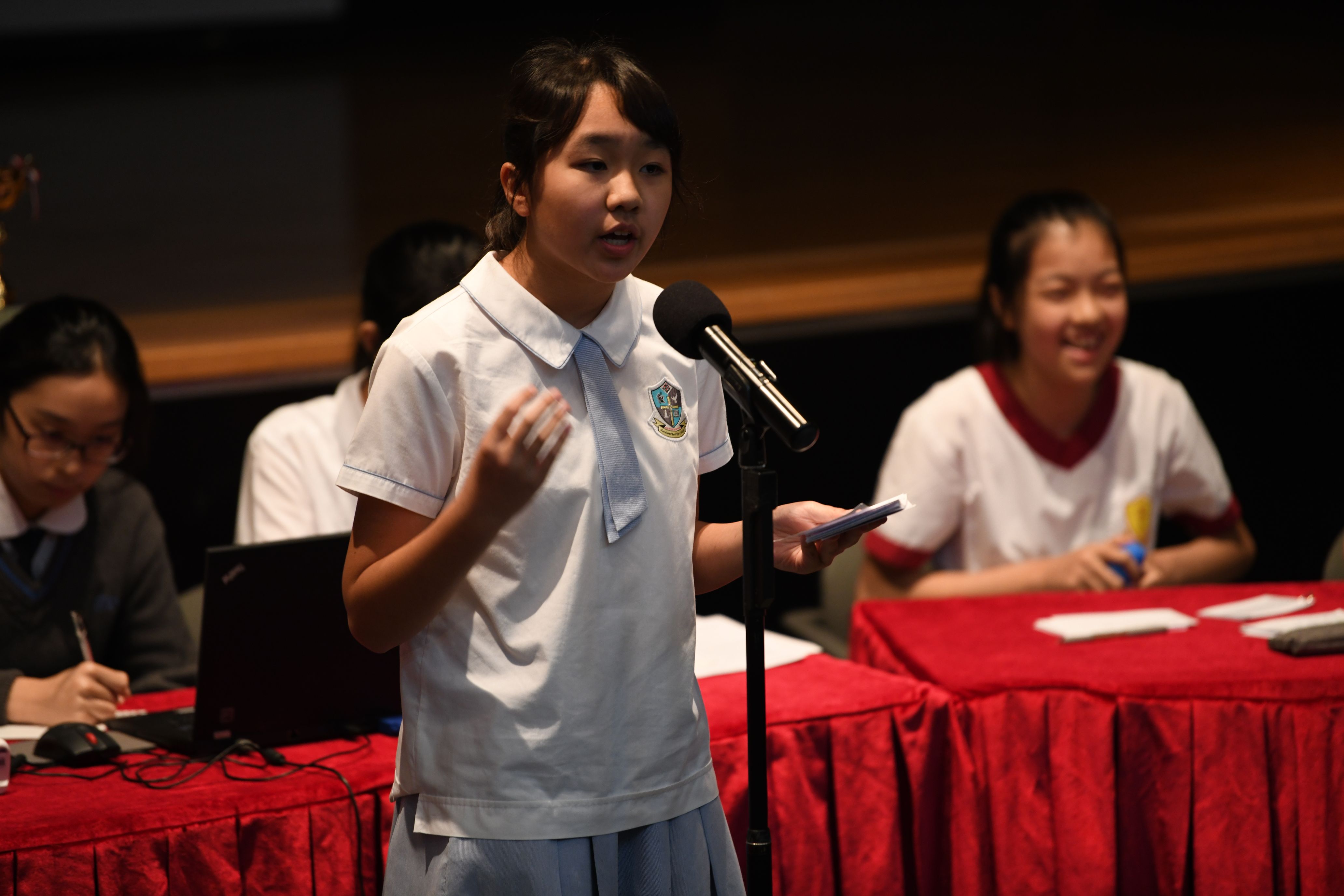 Team 3's Yoyo Fong presenting her case.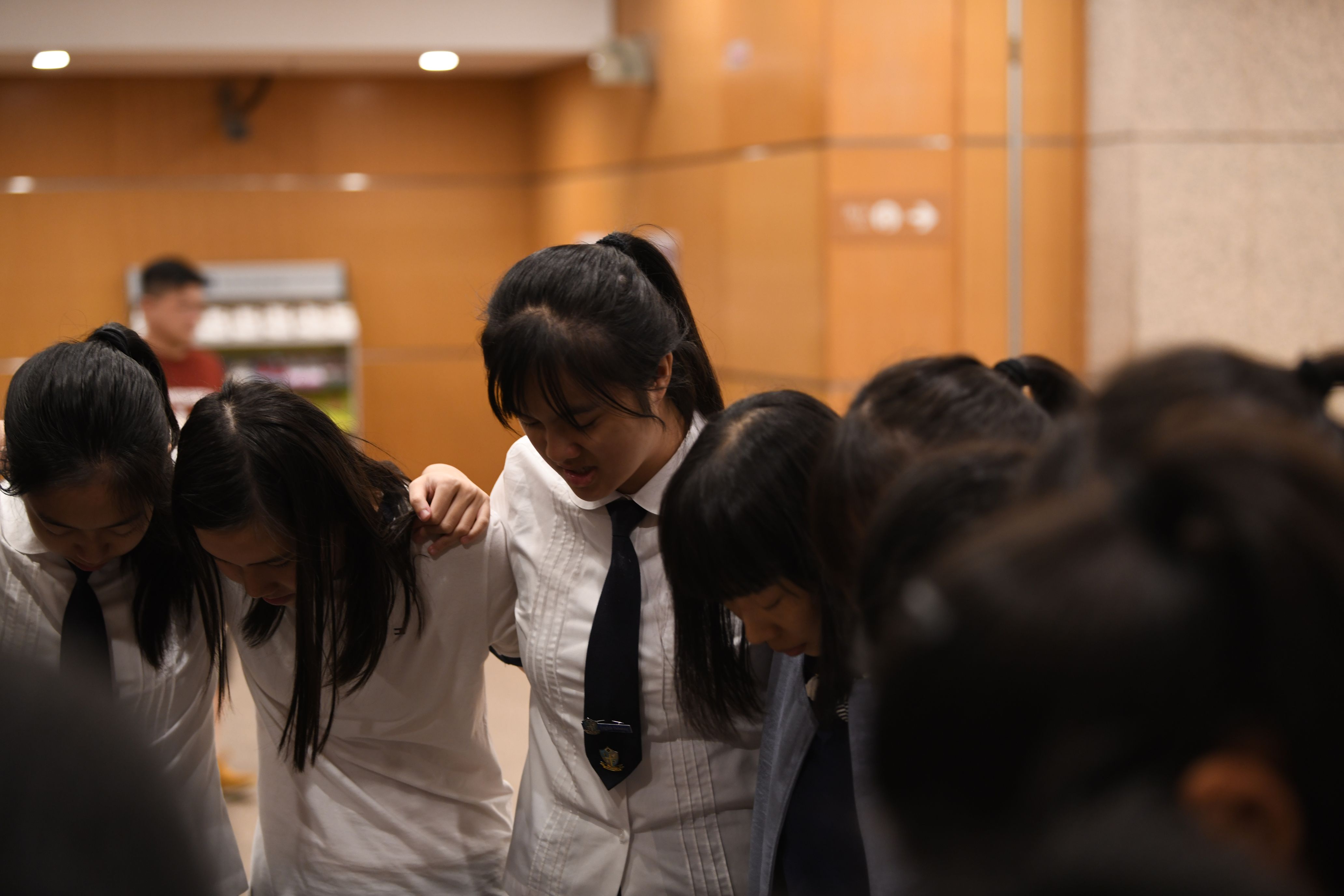 Debate Team members in their ritual team prayer before the match.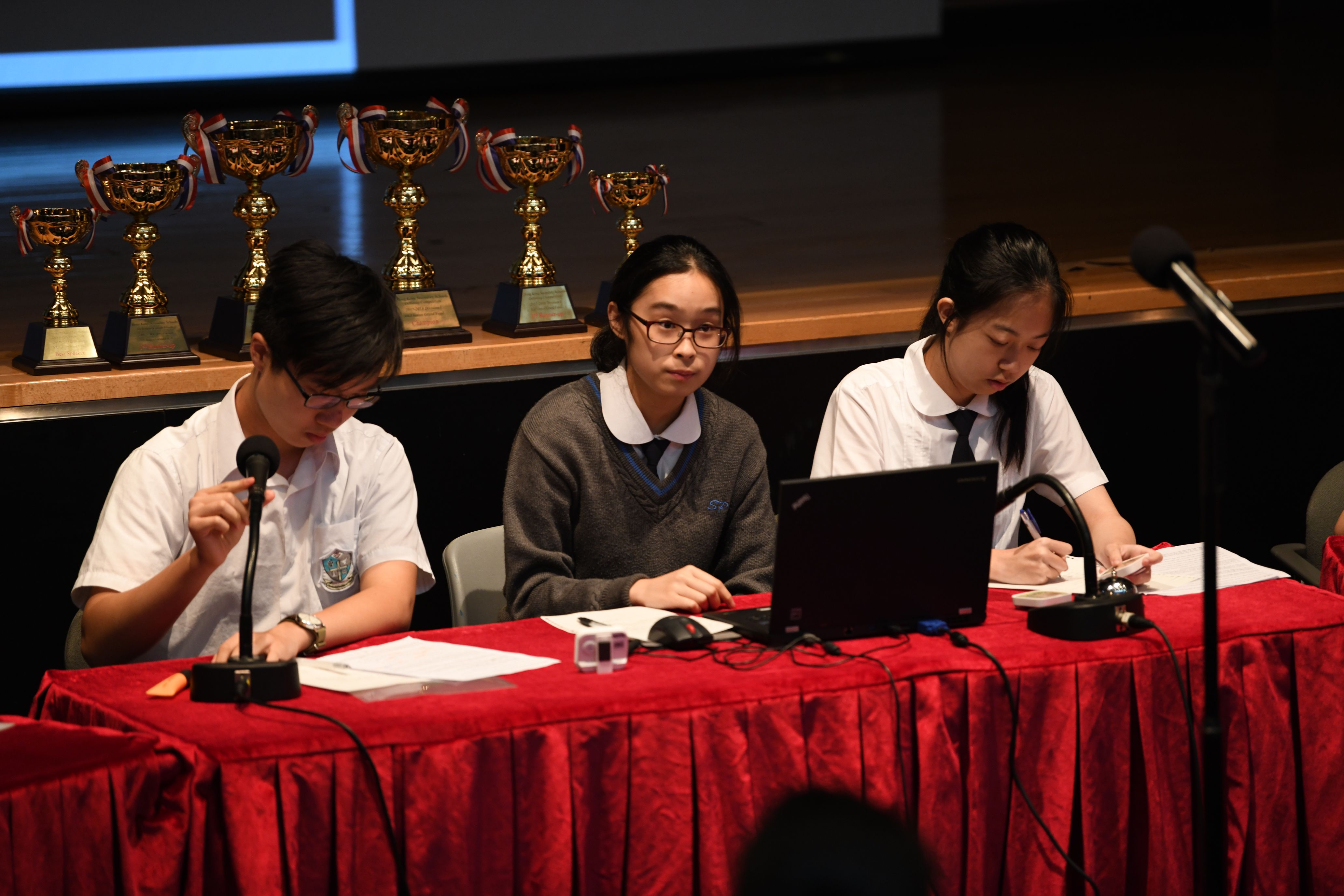 The match was chaired by SPKC's English Debate Team 2 members, Newman Tai, Genevieve Yeung and Nicole Ho.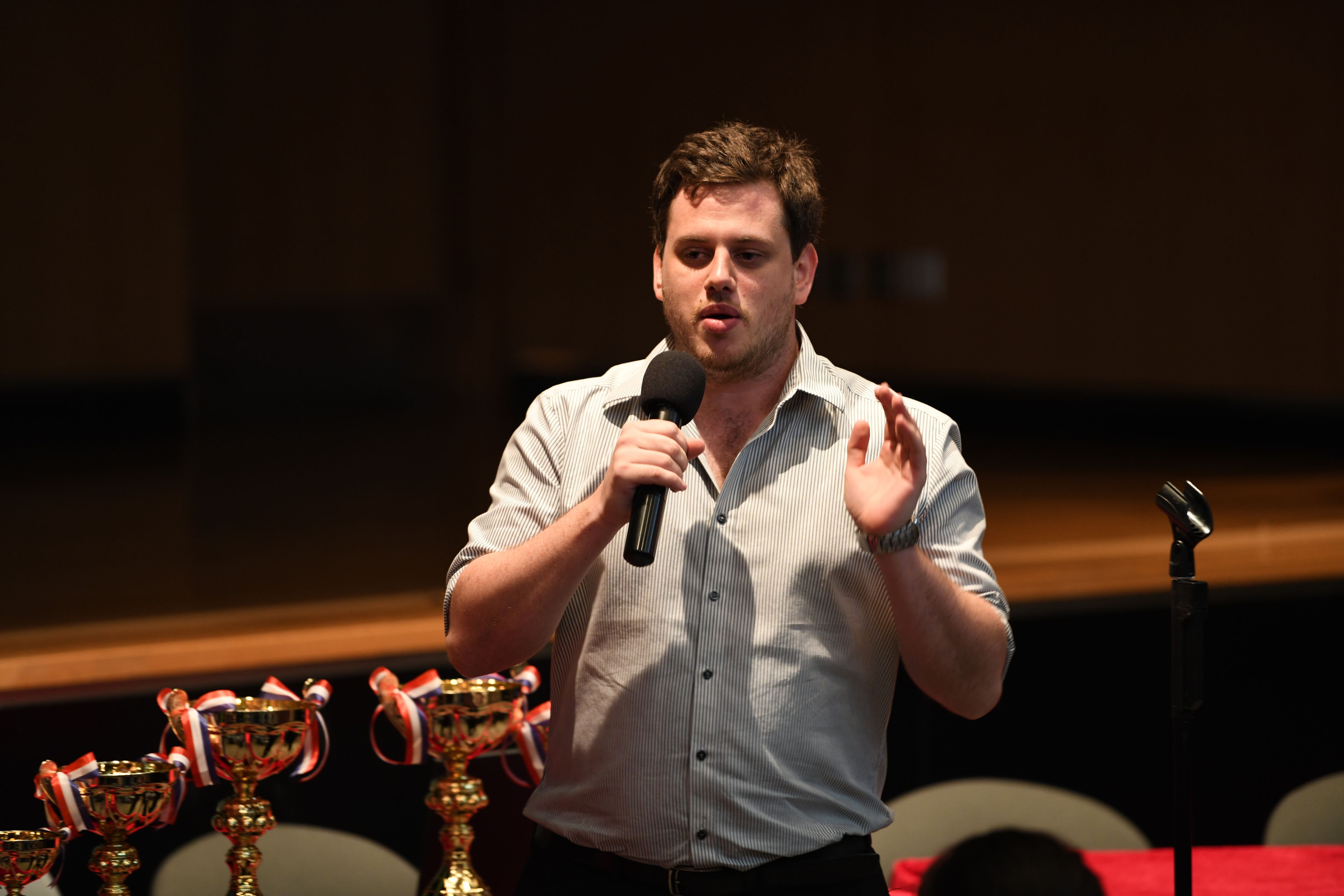 Mr. Greg Forse, the World Schools Debating Championships Head Coach of Team Hong Kong speaking to the audience after the debate.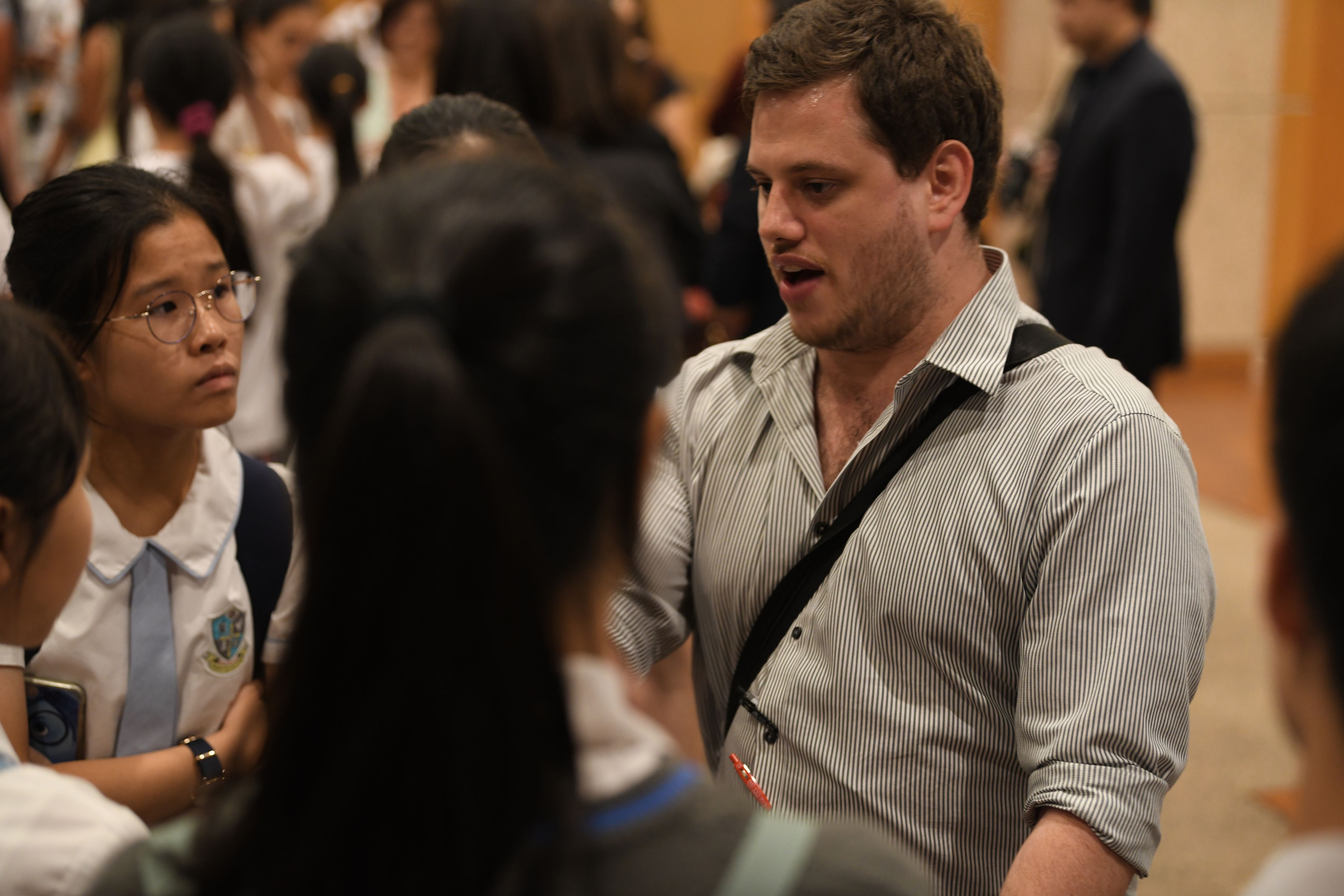 Mr. Forse giving some comments to our Debate team members.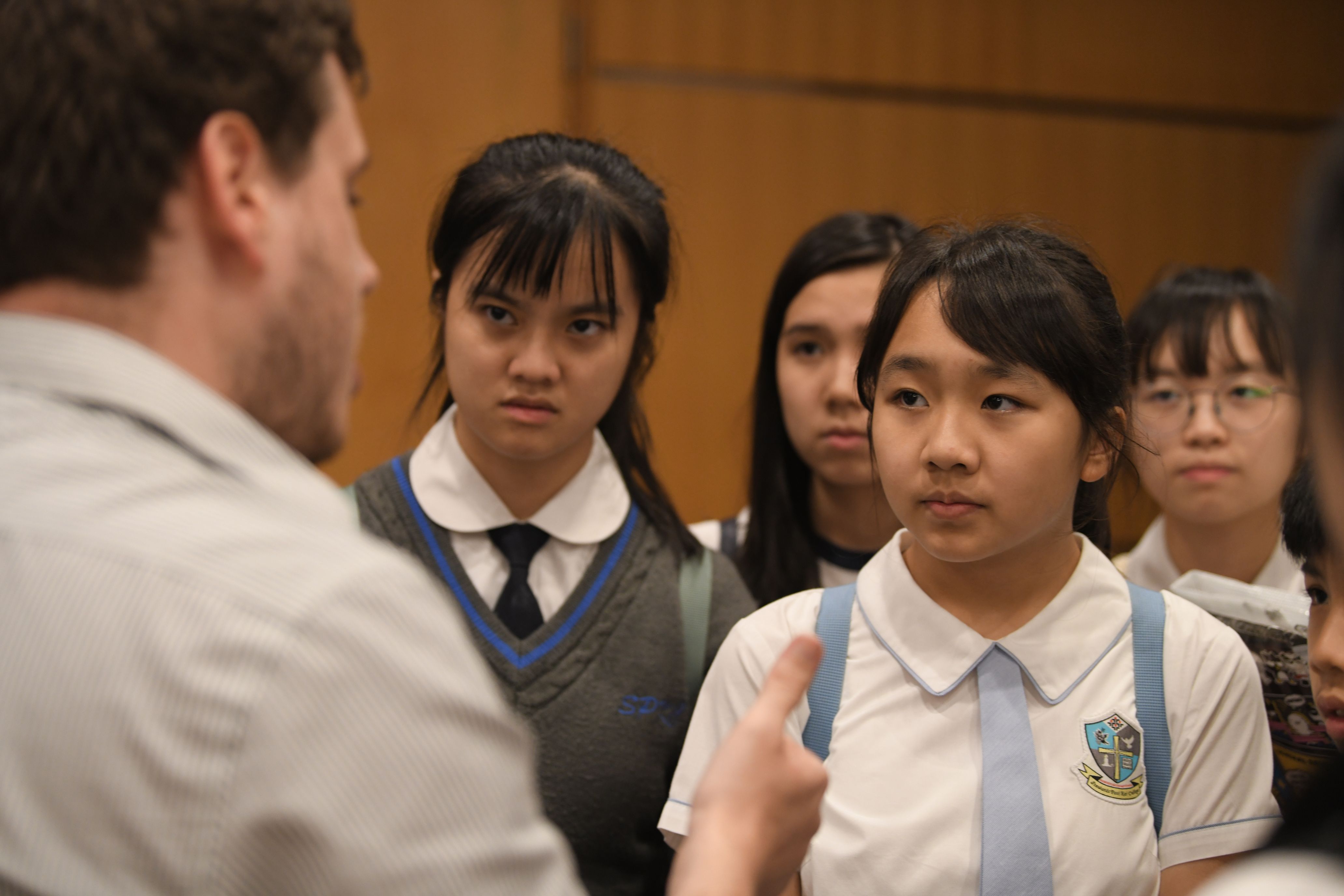 Once again, the English Language Debating Team has brought glory to our school through outstanding results, marvellous team spirit and a culture of hard work, commitment and intellectual vigour.
The team achieved extraordinary success and got all three teams through to the semi-finals, and two teams (Senior AND Junior) into the Grand Finals of the 2018 Hong Kong Secondary Schools Debating Competition.
The Senior team was ultimately crowned Champion in the enhanced format category.
This team remained undefeated throughout the entire competition in all six rounds. They won the Grand Final at the City University, as adjudicated by the coach of the Hong Kong (Adult) Representative Team, Mr. Perry Ge.
Our heartiest congratulations to Alice Yu, Hermes Cheung, Aaron Cheuk and Rachel Lin for their wonderful achievement. A special mention goes to Hermes, who was awarded Best Speaker in the Grand Final!
The Junior teams were just as awesome and provided the big story of the year At the beginning of the year, SPKC were given permission to field two Junior teams. (SPKC Team 2 and Team 3).
Team 2: Nicole Ho, Christina Kwok, Nicole Lam, Newman Tai and Genevieve Yeung.
Team 3: Grace Choi, Holly Yuen, Yoyo Fong, Christopher Wang and Alvin Cheung.
As a result, teams 2 and 3 merged and the S4 debaters (Team 2) put their weight behind the younger group (Team 3) and assisted them in preparing for the same Grand Final that they themselves had qualified for, Demonstrating great teamwork, the supportive culture of the team and real SPKC spirit!.
Finally, following an outstanding effort at the Hong Kong Museum of History, our brave Juniors were awarded Runners-Up (of all New Territories schools) This was a team comprised of members from Form 1, 2 and 3 students.
The heartiest thanks and appreciation must be given for the tireless nurturing and inspiring support of our teacher-trainers, Ms. Eva Yuen, Mr. Gerald Li and Mr. Barry Dalton, who deserve much praise for the hours of brainstorming, mentoring, polishing and proofreading.
Overall, it was a fantastic year for the SPKC English Debate Team who not only brought home trophies and success, but also continued the debating tradition of SPKC.
Let's power on!
Back