Drama Club 2016-17
2016 / 2017 was another very eventful year for SPKC Drama Club. We started the year auditioning for brave and talented students who had a good grasp of English and who were not afraid to perform on stage. The F4 committee spent 2 hours screening and scrutinizing for the next SPKC drama starlets and after some deliberation, we found them. A good mix of 25 junior form students with 5 F4 committee members formed the 2017 Drama club.
Over the next 5 months, the team had over 20 meetings, rehearsing tirelessly for the 15 minute comedy entitled 'A Casting Call,' in preparation for the 2017 EMI Schools Drama Festival. The play featured a group of eccentric students auditioning for a school musical. Tension, jealousy and fierce competition to get a part, highlighted some of the real dramas that can happen at a school production. It was a glimpse into the lives of a drama teacher and her students preparing for a famous musical and there were some very funny moments.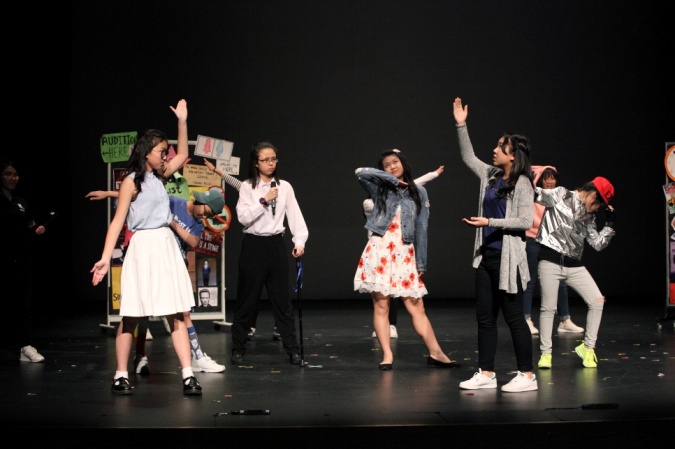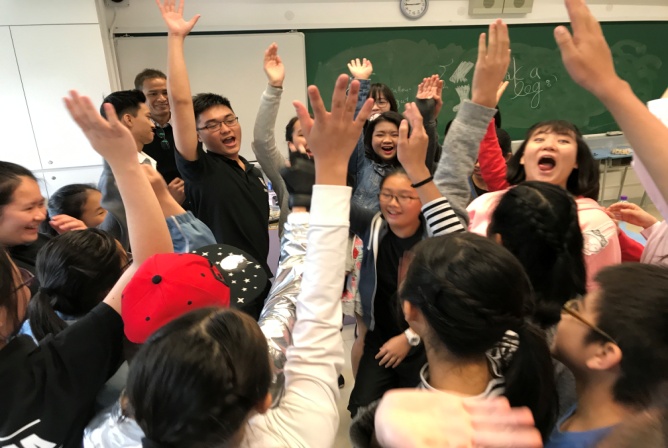 At rehearsals, the actors practiced their lines while having to sing and dance. Anson So (4L/25), directed the young actors with confidence and even taught them cool dance moves and voice projection.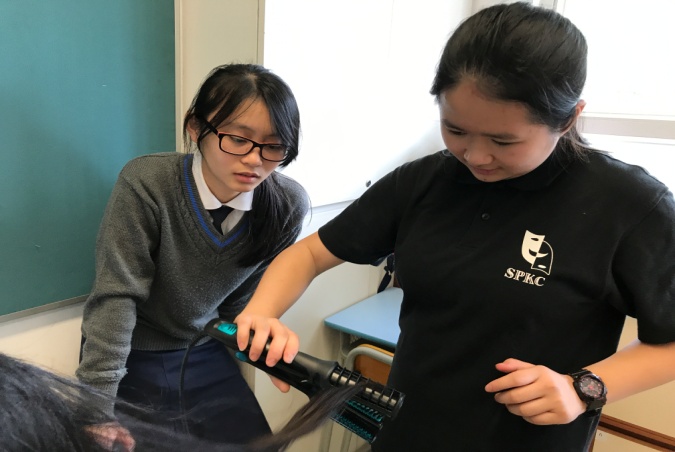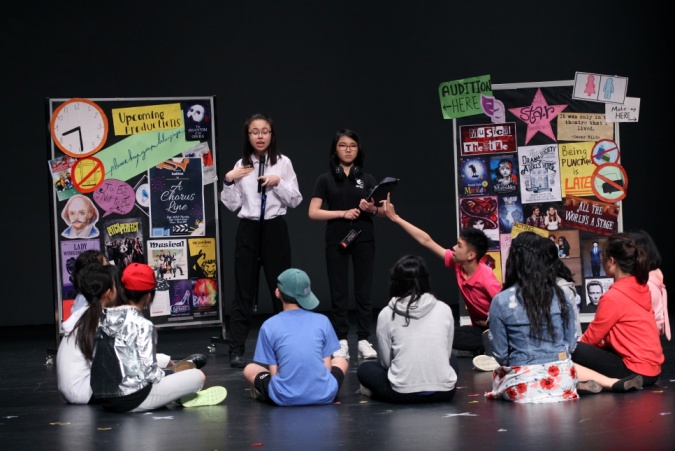 Backstage, the production crew spent time designing the look of the play, selecting costumes, making colourful props and sets and even makeup for the actors. The whole team learnt that putting together a play can be very challenging and there were problems that surfaced. However, their commitment and discipline paid off.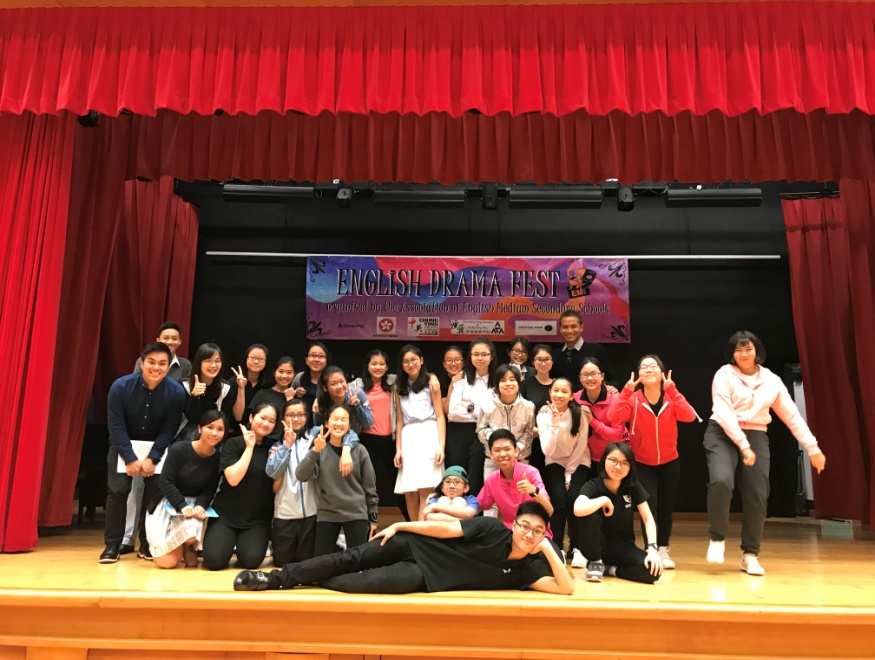 On the 28th of March 2017, the Drama Club performed for the 2nd time at the Association of English Secondary Schools Drama Festival at Shatin Tsung Tsin Secondary school. The results were pleasing; with awards for Outstanding Performance and Outstanding Spoken English.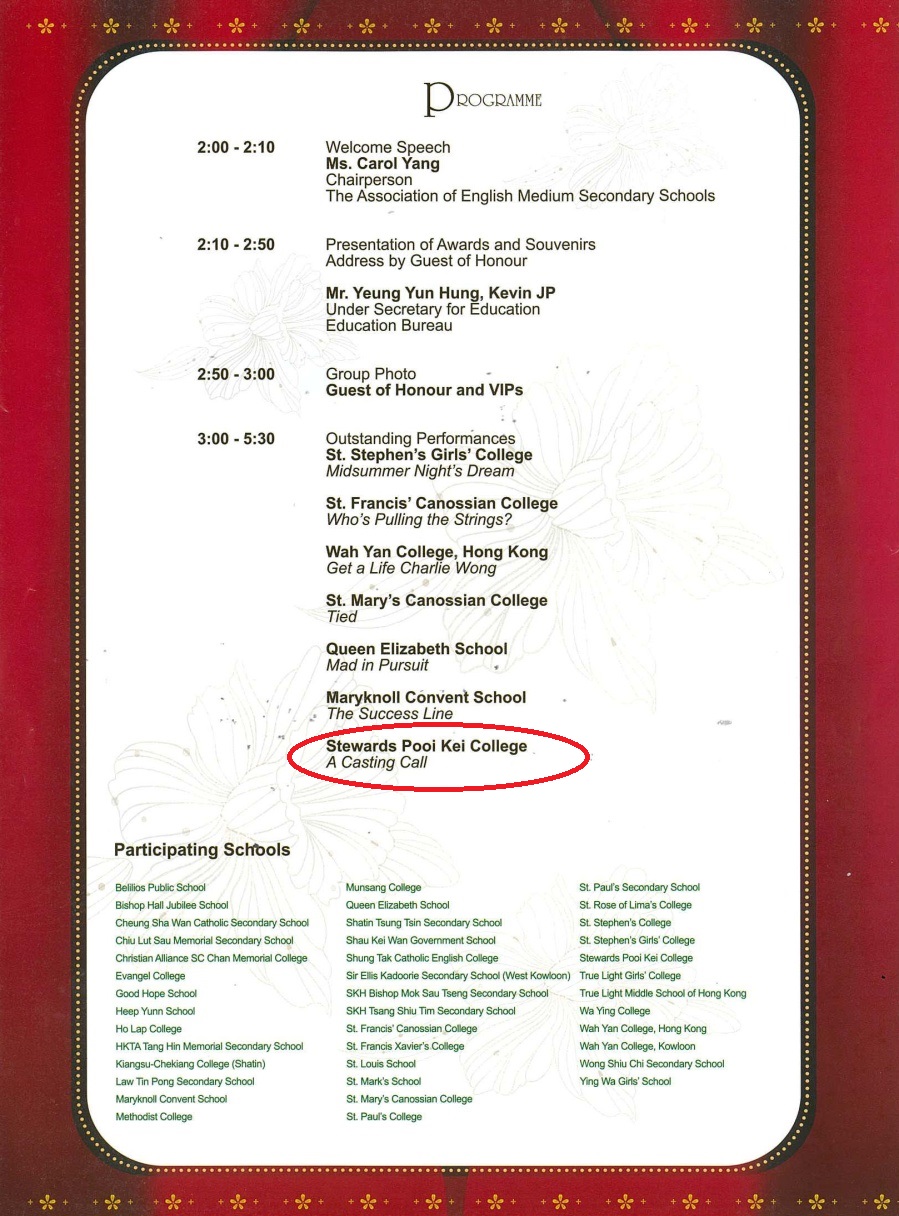 The Drama Club was invited to perform again at the Prize Presentation Ceremony at Sheung Wan Civic Theatre on the 10th of May. The grand event was organised by the Association of EMI Schools, the NET section of the Education Bureau, Theatre Noir, Chung Ying Theatre Company and The HK Academy for Performing Arts. This year's Prize Presentation Ceremony was even grander that the last as it was held in a real theatre. Over 1000 guests from schools all over Hong Kong were present at this prestigious event. The Drama Club shared the stage with some of the top EMI schools in Hong Kong. It was truly a memorable experience.
Drama Club Teacher Advisors


Mr. Karl Suriya
Ms. Yuki Yip
Ms. Phoebe Chan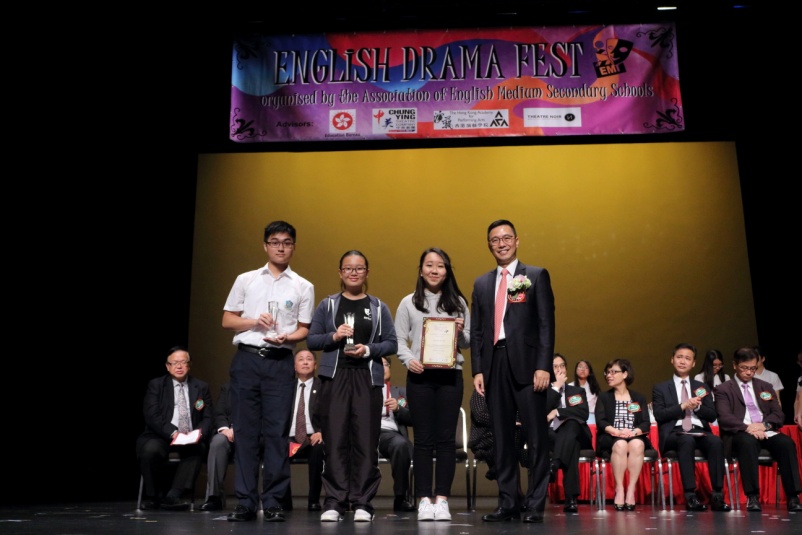 Anson So, Vicky Wong and Wendy Fong receiving trophies for Outstanding Spoken English and Outstanding Performance on behalf of the team. With honorary guest Mr. Kevin Yeung Yun Hung, Under Secretary for Education, EDB.
CONGRATULATIONS to SPKC Drama Club on a job well done!
Back