Congratulations to 5J CHENG Chun Leung Michael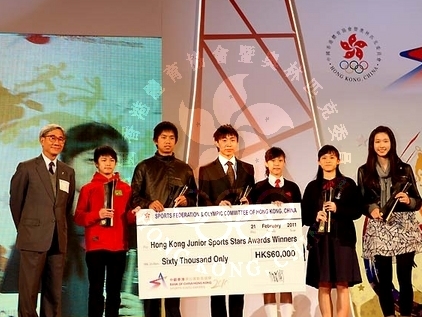 A group picture of winners of the Bank of China Hong Kong Junior Sports Stars Awards 2010.(Third from far left is Michael Cheng)
CHENG Chun Leung Michael of S5Joy is the one of the winners of the Bank of China Hong Kong Junior Sports Stars Awards 2010.The Awards Presentation Ceremony was held on 21 February 2011 at Grand Hall of Hong Kong Convention and Exhibition Centre.
Michael Cheng, the member of Windsurfing Association of Hong Kong, is a World Class young athletic who has achieved many brilliant results in windsurfing for Hong Kong in the past two years. He has been the Champion of many Local Open Competitions as well as the International Competitions:
– Singapore 2010 Youth Olympic Games: 1st Runner-up
– Techno 293 Asian Championships: Champion
Once again, congratulations to CHENG Chun Leung!
恭喜鄭俊樑同學!
中五喜樂班鄭俊樑同學在2010中銀香港傑出運動員選舉中獲選為香港傑出青少年運動員,頒獎典禮己於2011年2月21日假香港會議展覽中心大會堂舉行。
鄭俊樑同學為香港風帆隊青年代表,過去兩年曾於香港及國際風帆比賽中取得輝煌的成績:
– 新加坡2010青少年奧運會:亞軍
– Techno 293亞洲滑浪風帆錦標賽:冠軍
再次恭喜鄭俊樑同學獲選為香港傑出青少年運動員!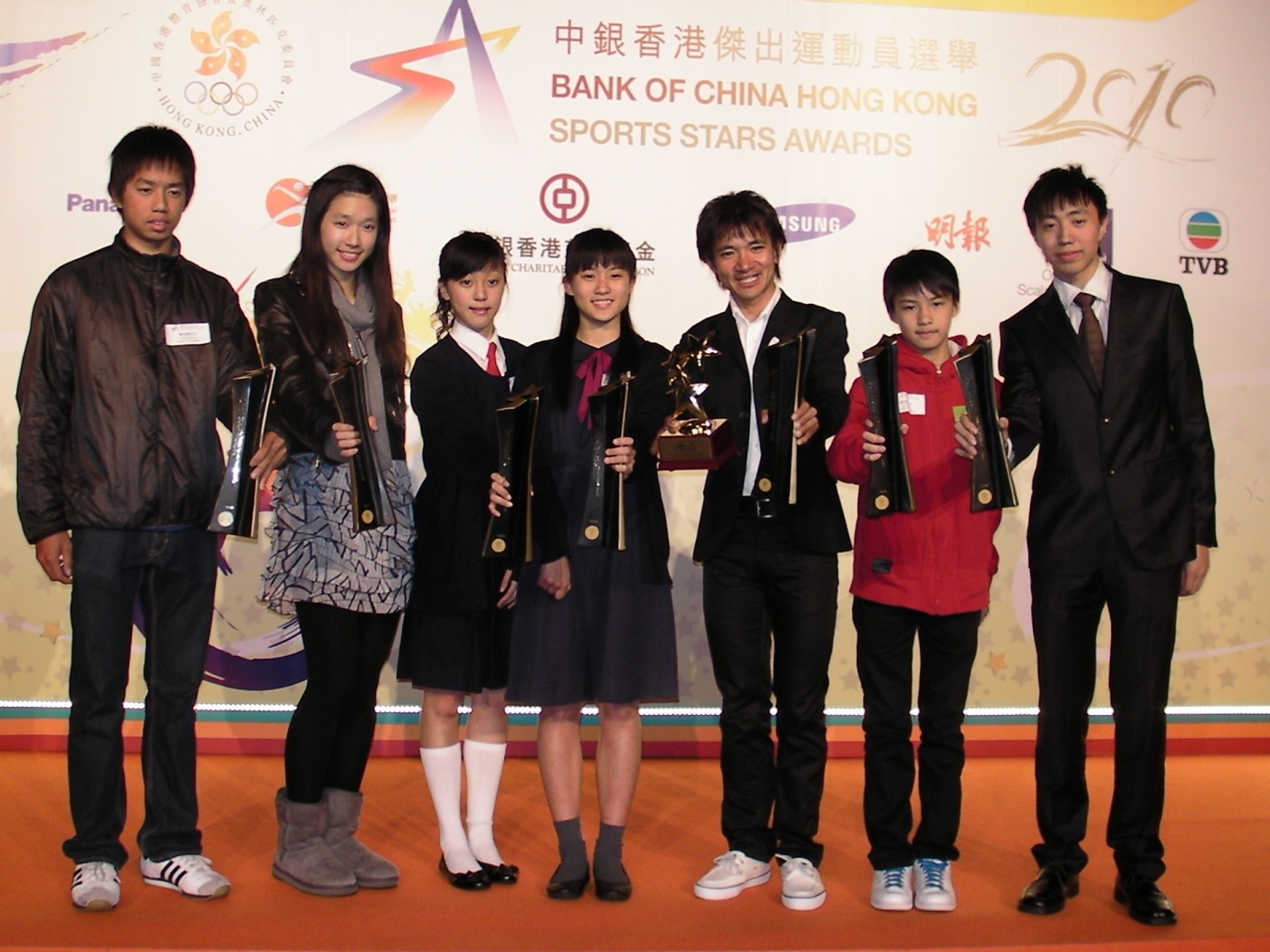 Michael Cheng (Far Left) is one of the winners of this award.
Back