Carol Night 2014 & 10th Anniversary Closing Ceremony
Carol Night is an annual tradition of SPKC. Students, parents, alumni, previous and current teachers can gather together to share their care for each other and celebrate the birth of Jesus Christ.
The night included musical performances, PTA Choir performance, Student Worship, exchange student and friends' performance and choral speaking performance. PTA also set up refreshments for all SPKC family members at the end of Carol Night.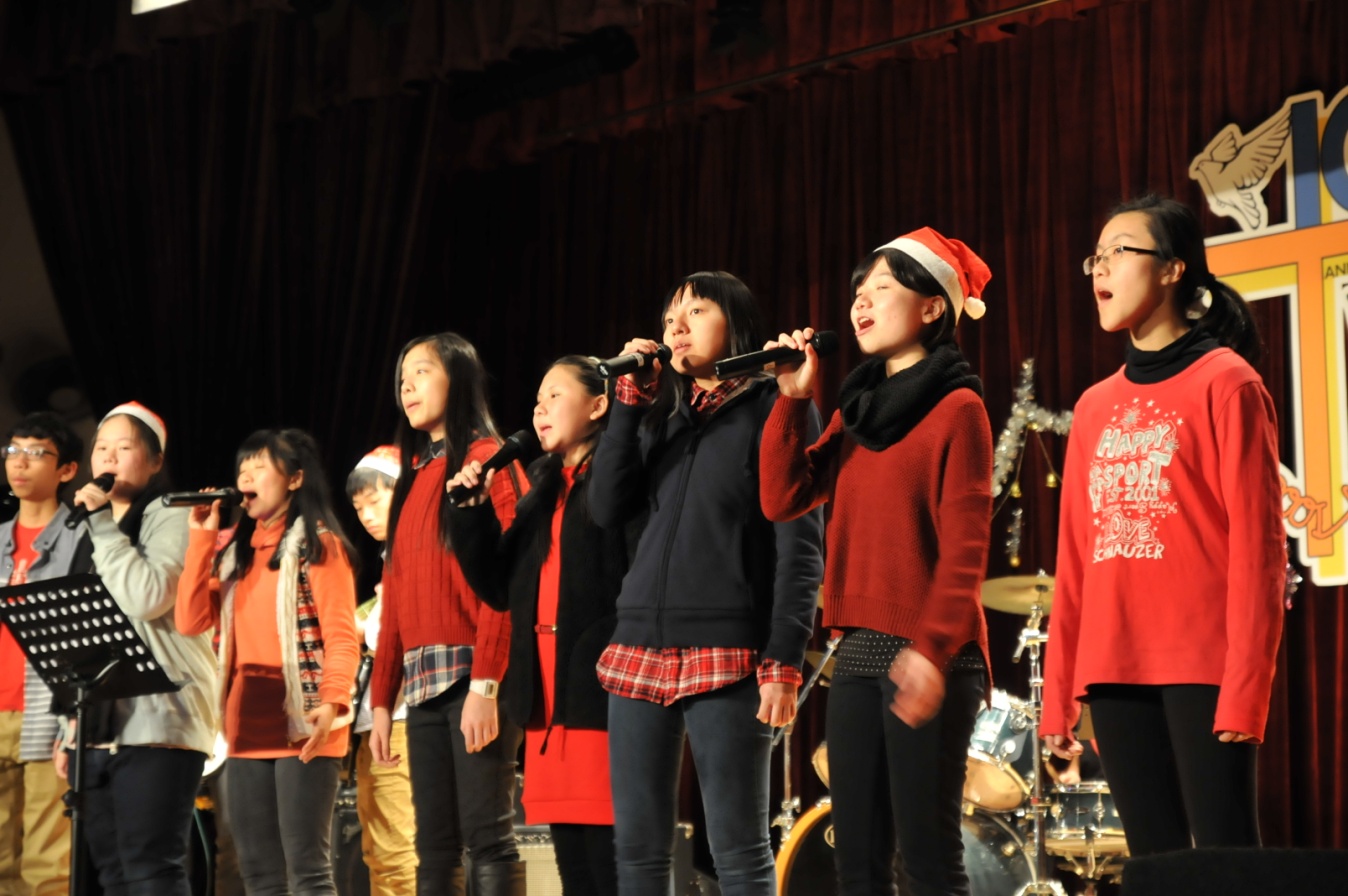 Student Worship Team led us worship to praise God for His love and give thanks for His mercy.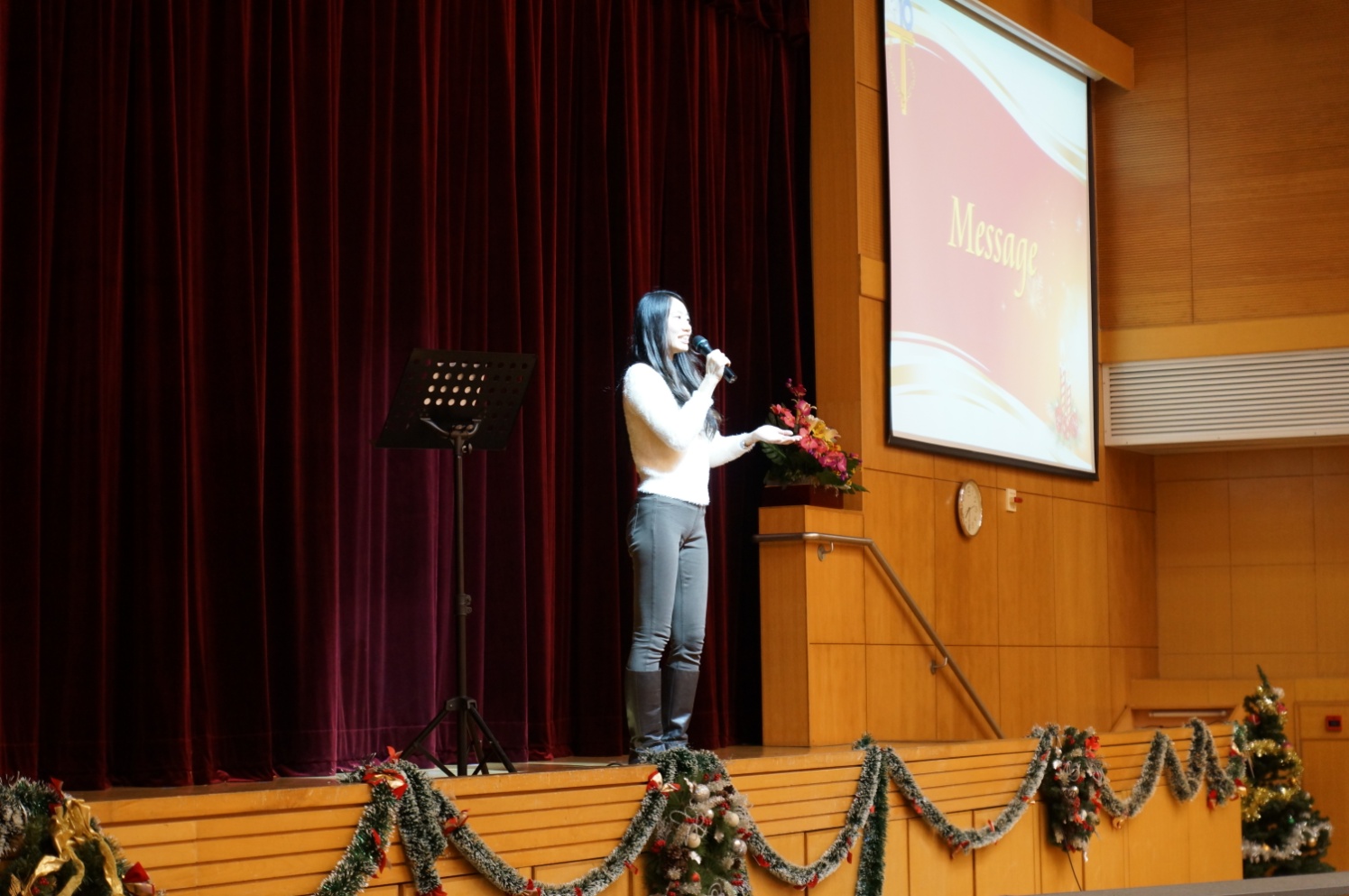 Our School Chaplain, Ms. Celesse Yuen, shared the message of Christmas.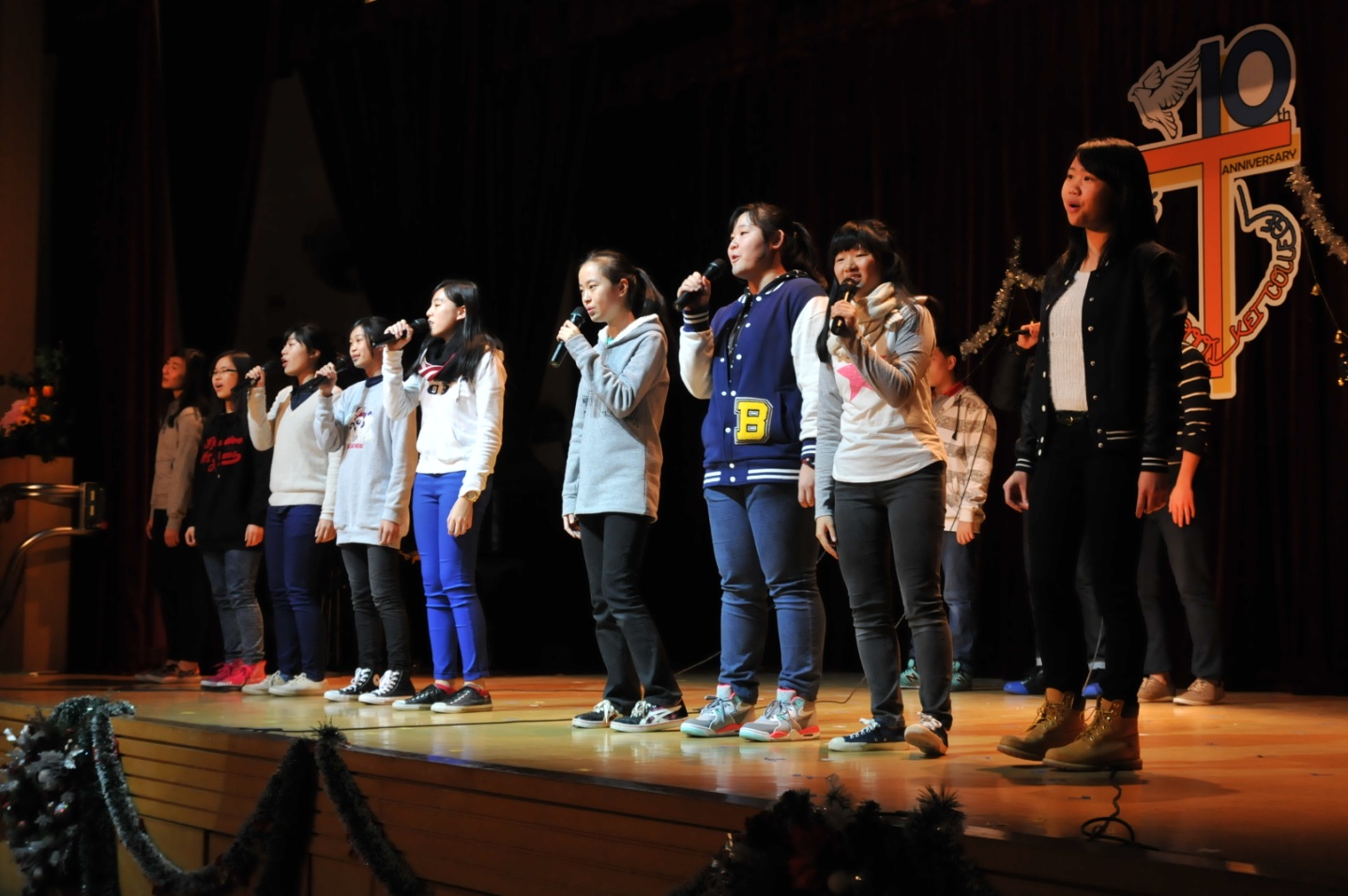 A Cappella Performance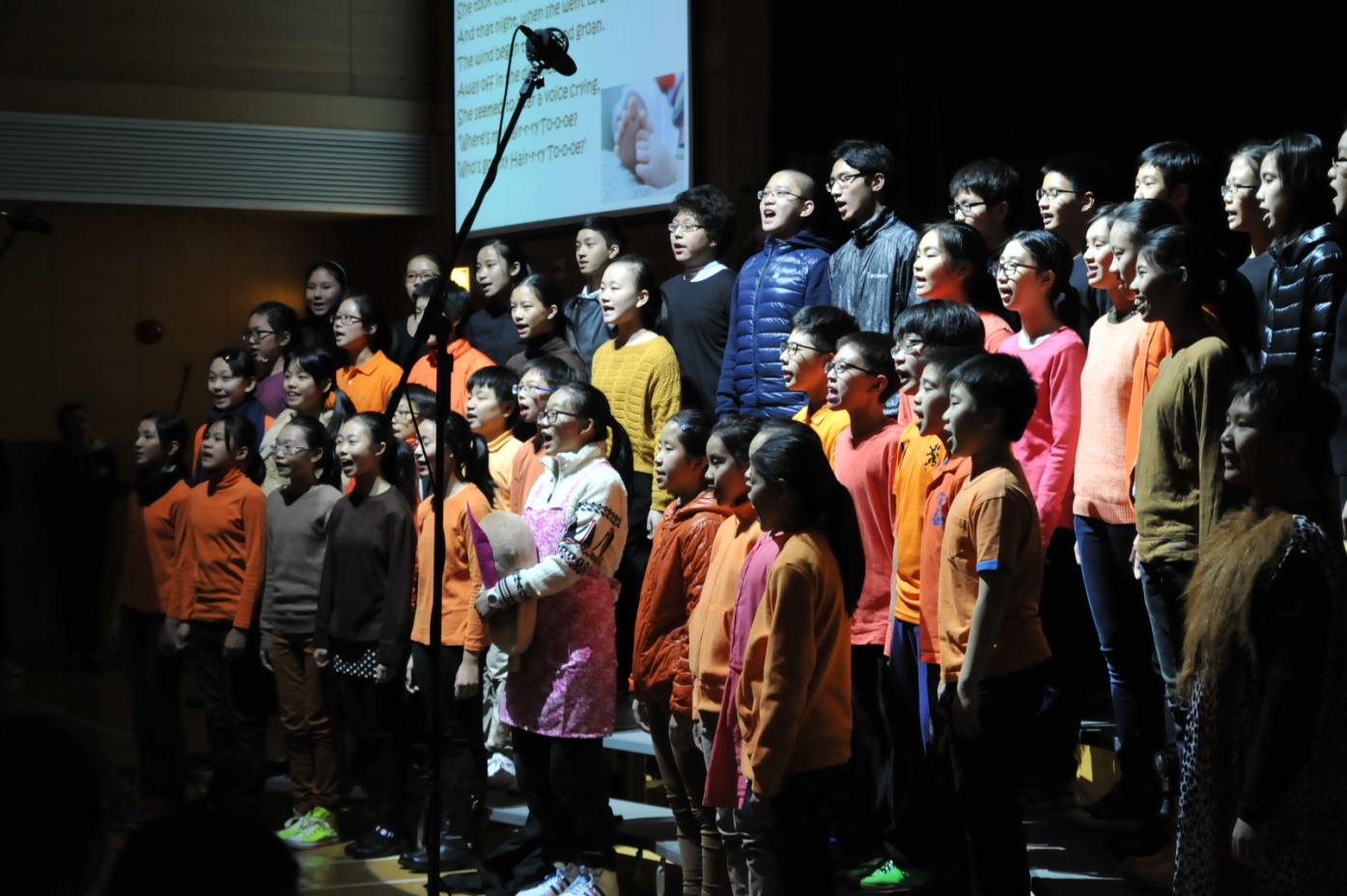 S.1 students' Choral Speaking Performance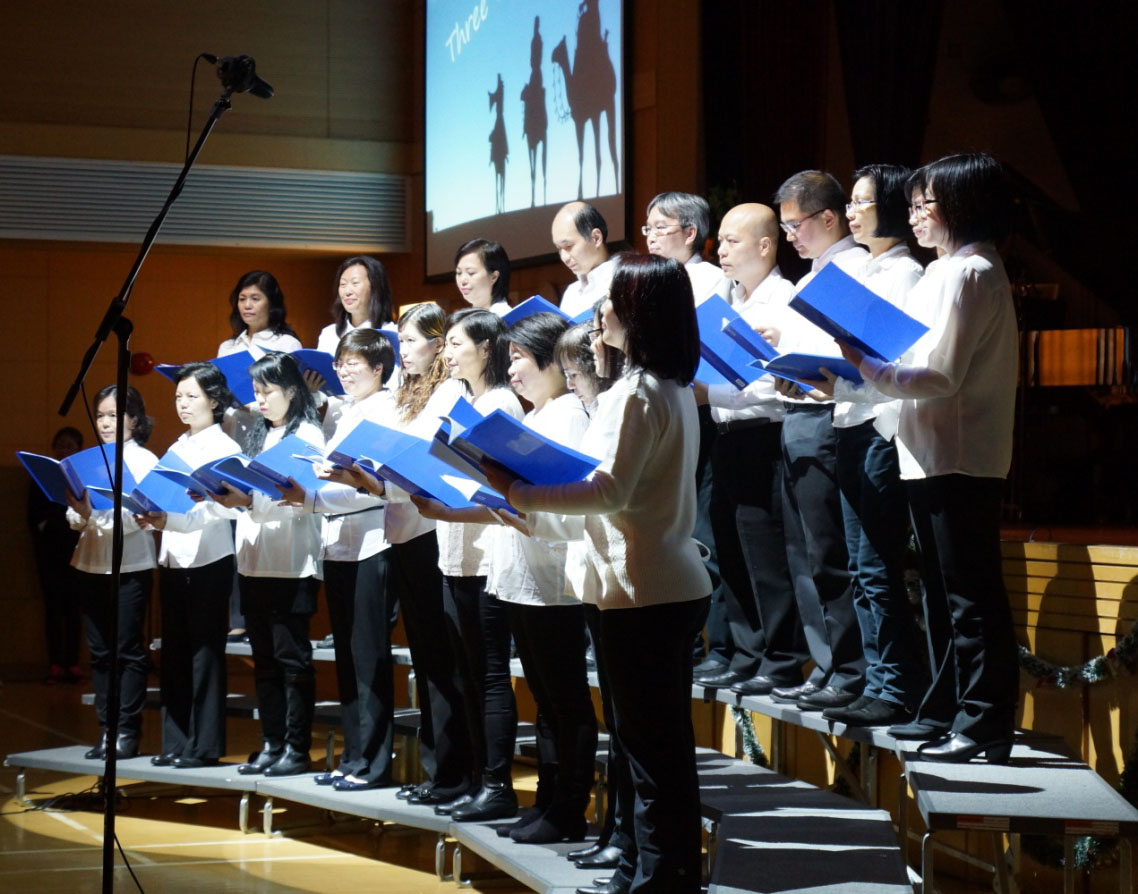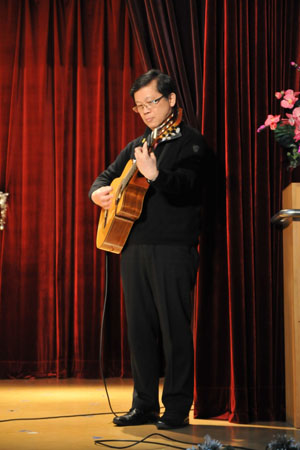 PTA Choir with our super guest guitarist – our Principal, Mr. Peter Yuen!!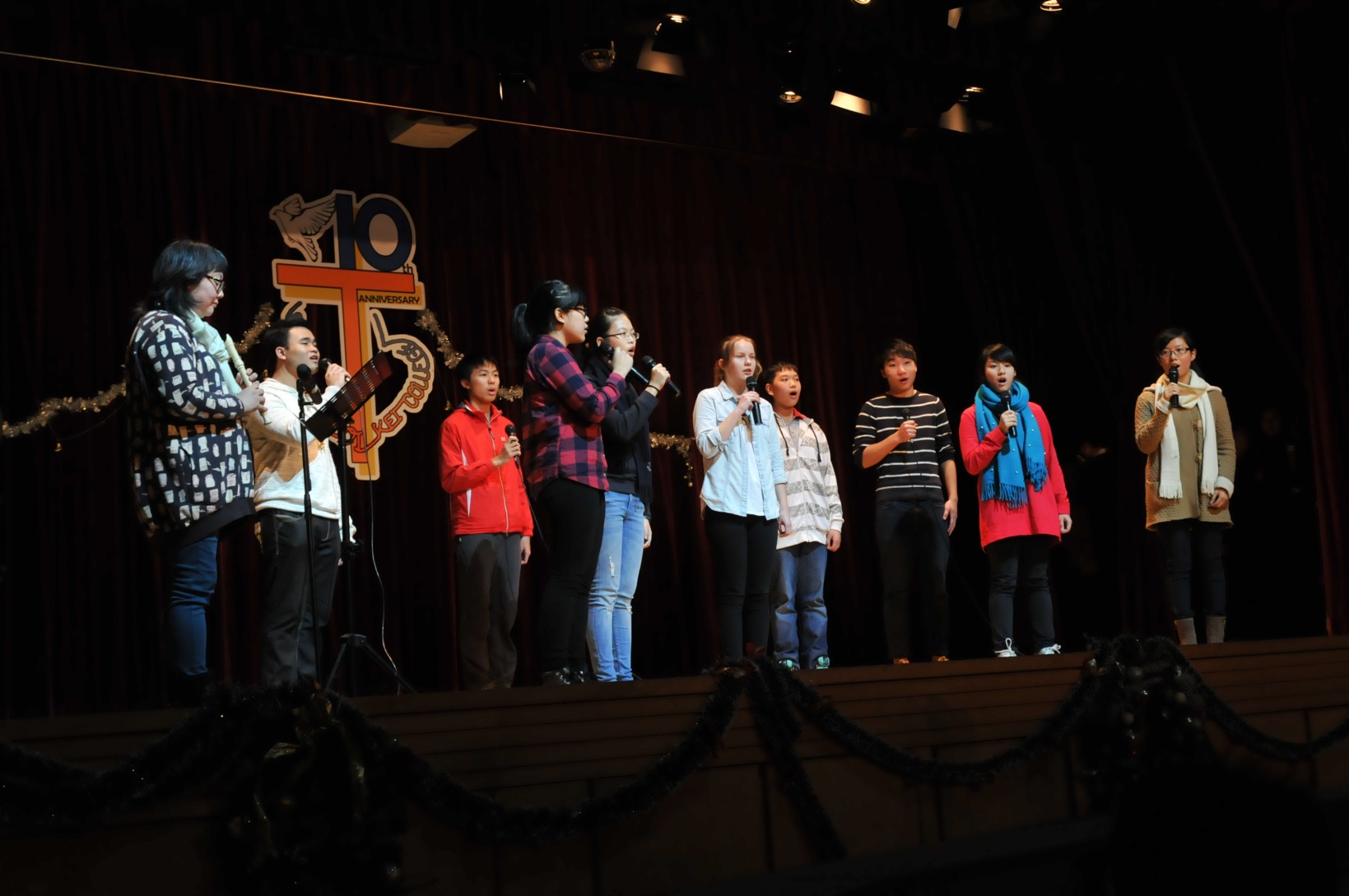 Exchange student and her friends sang the Finnish folk song "Finlandia".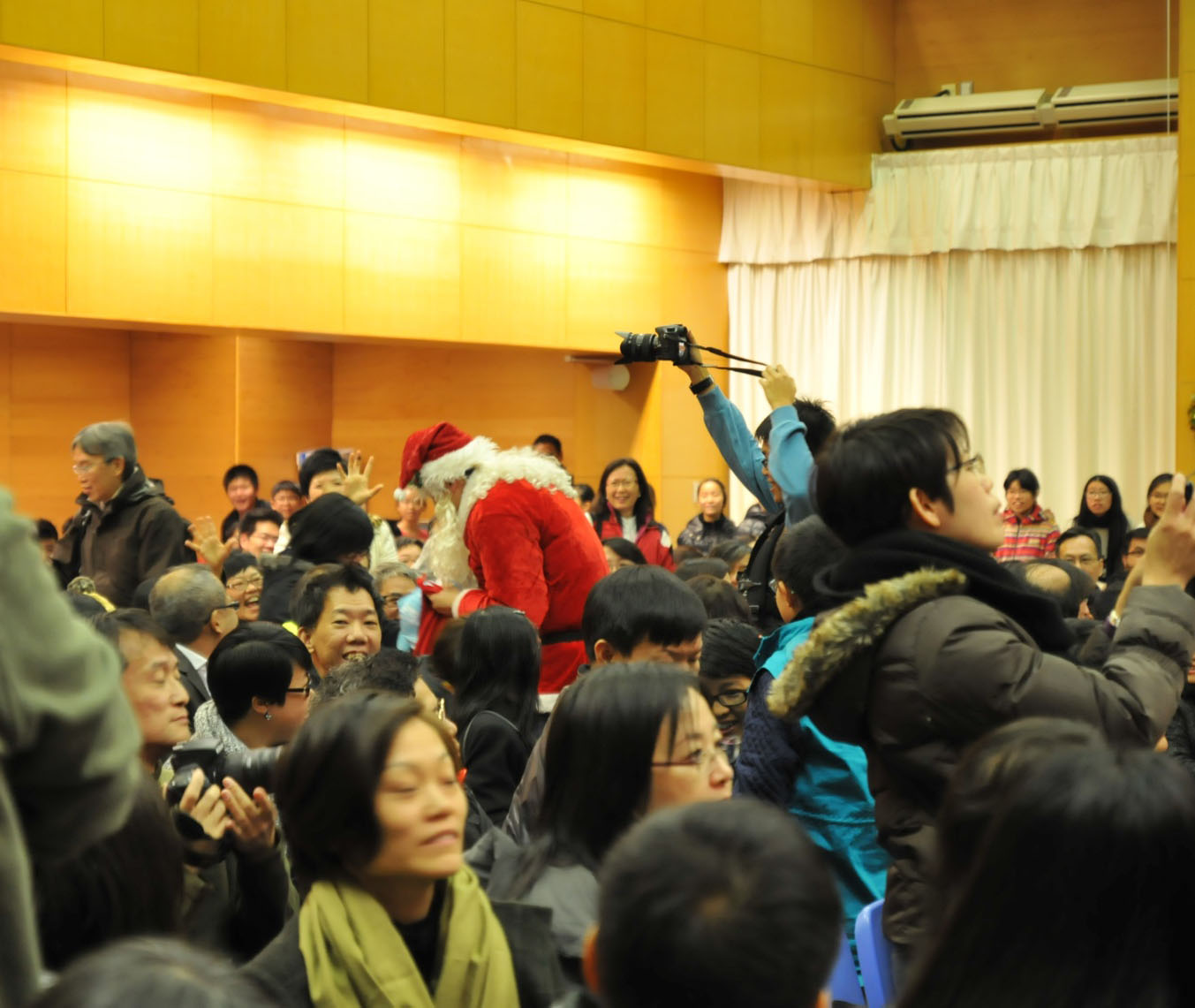 Santa Claus (by Mr. Daniel Lau) delivered gifts to the Pooikeians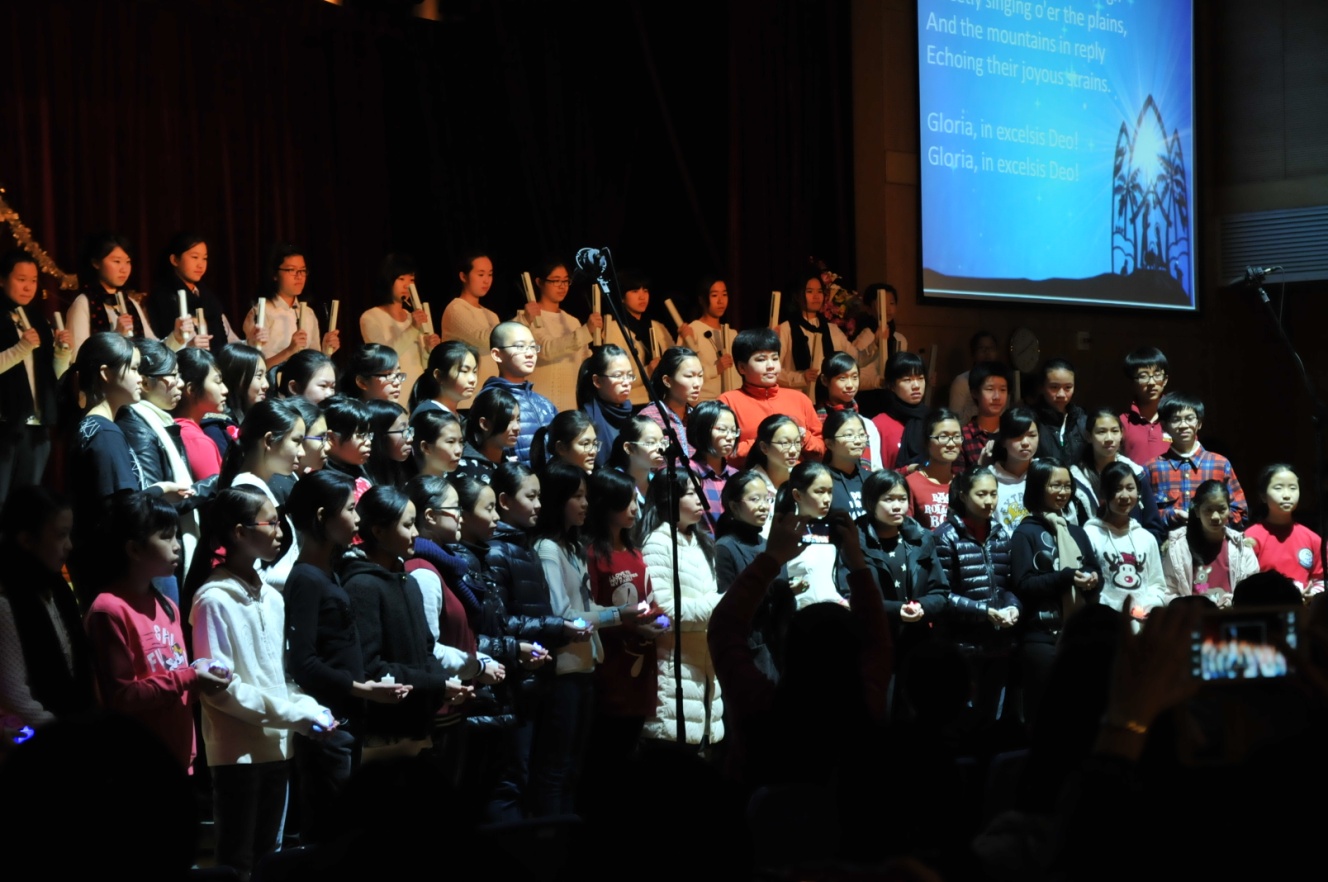 Choir and Handchime Ensembles Performance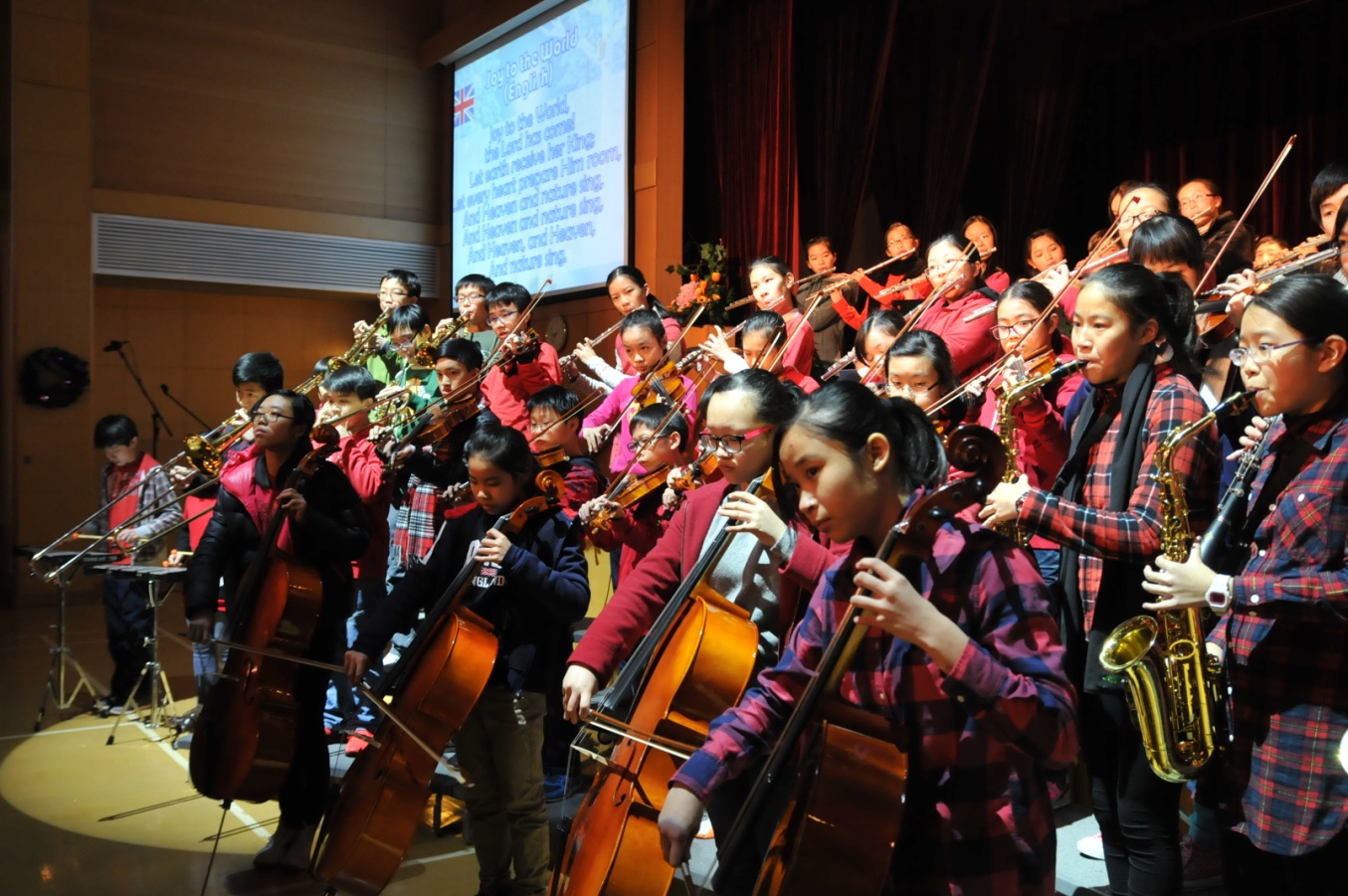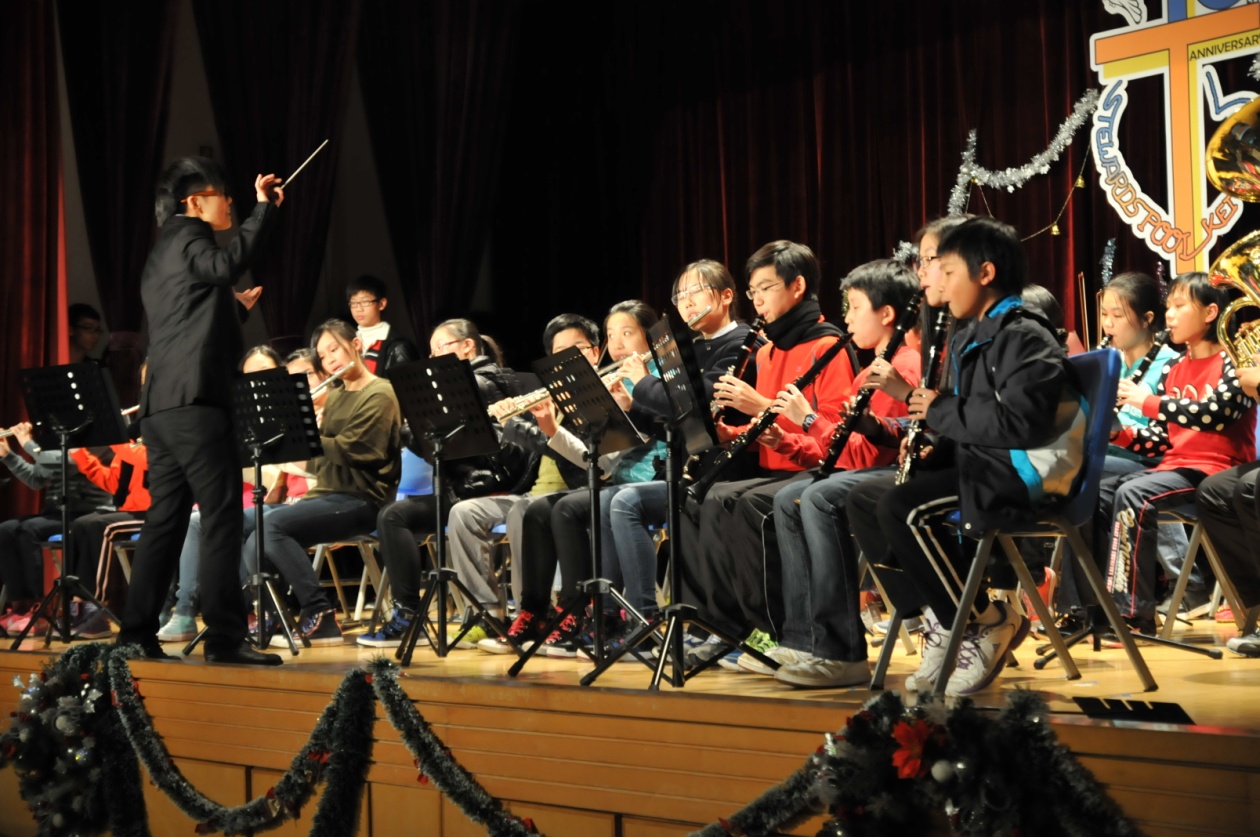 Orchestra played "Joy to the World".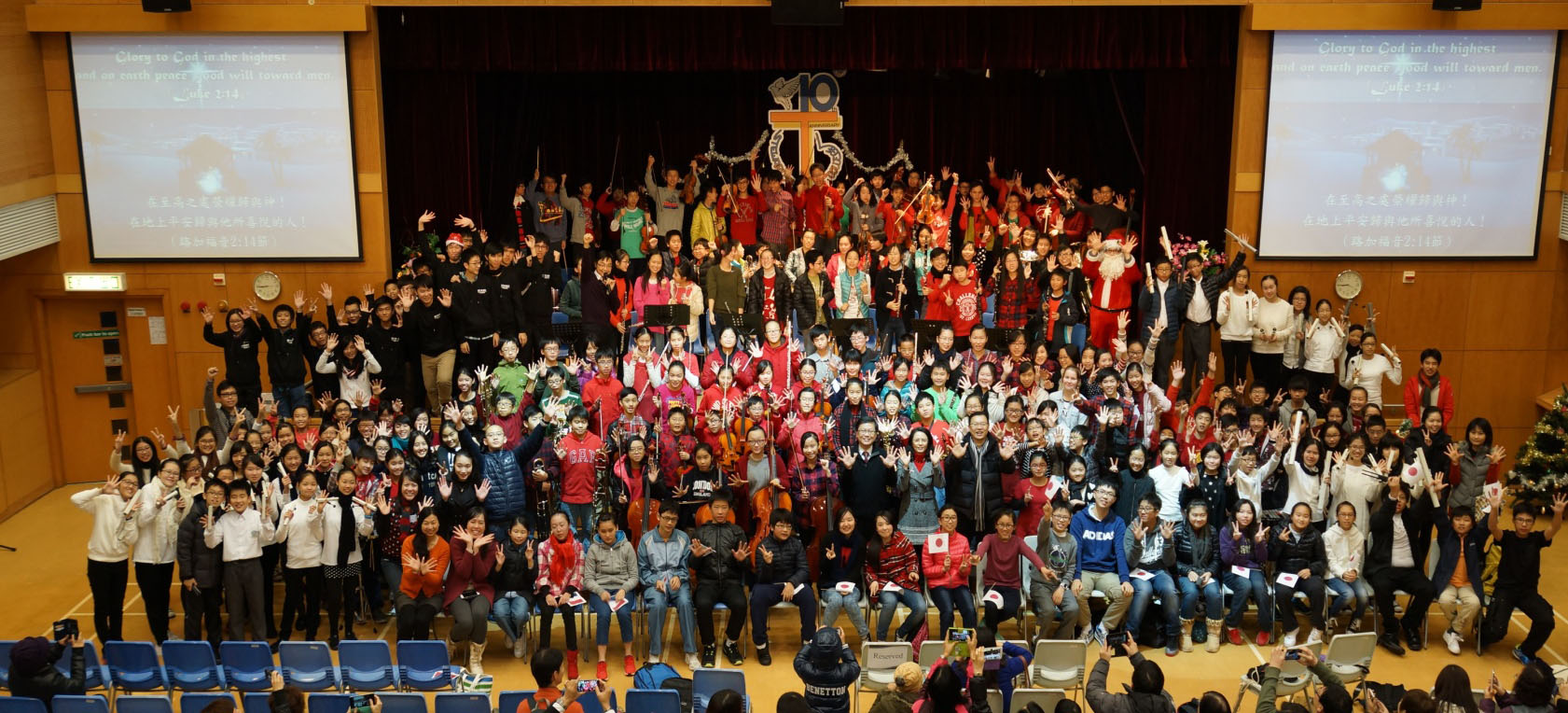 Pooikeians had a wonderful night.
Back