Bank Teller Experiencing Workshop
A group of BAFS students participated in the Bank Teller Experiencing Workshop, coordinated by the Career Guidance and Alumni Team. They visited a simulated bank branch at the Institute of Vocational Education (Shatin) and gained hands-on experience on the daily duties of being a bank teller, equipping them to make choices regarding their career and future study.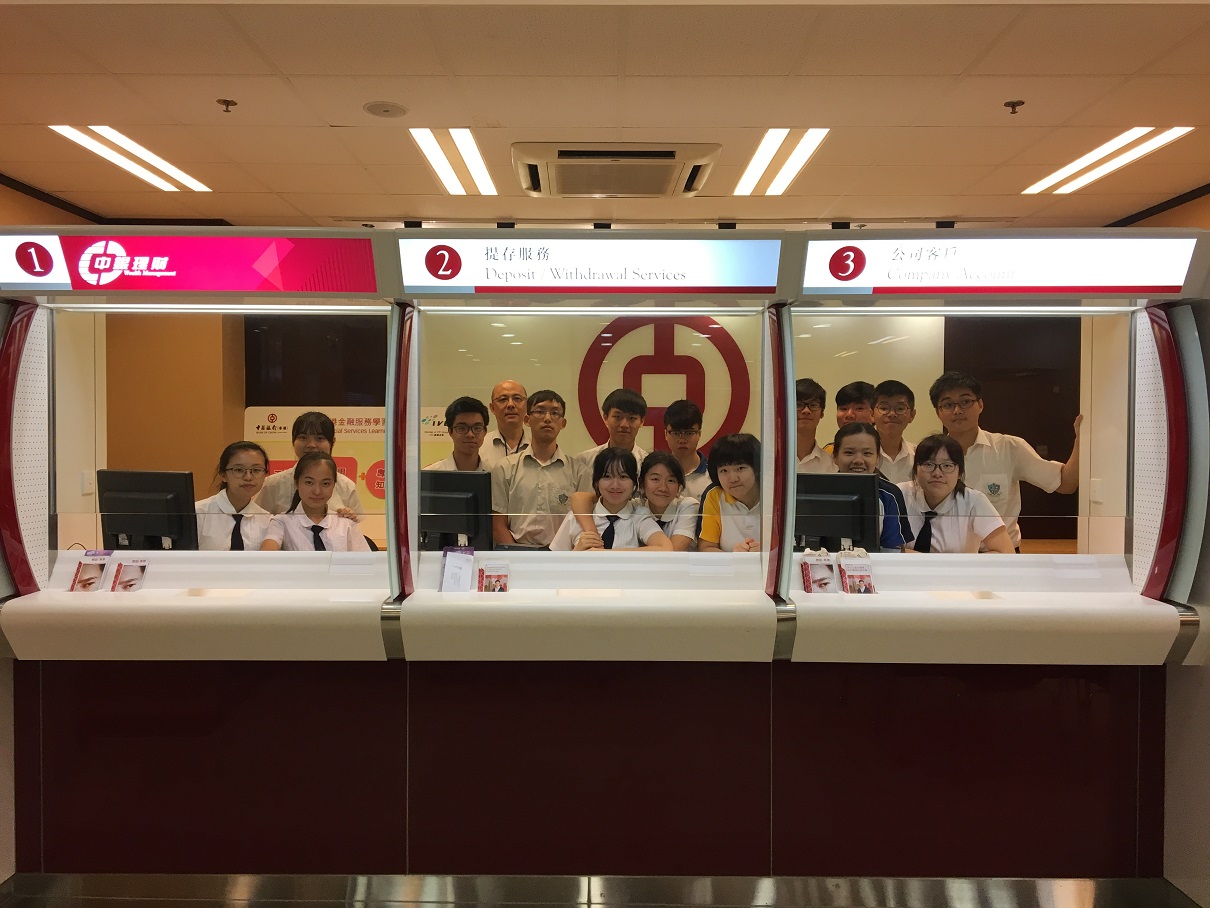 The simulated bank branch is set up with reference to the Bank of China (Hong Kong), allowing students to understand the authentic working environment. Students were fascinated with various professional equipments and the operation management involved.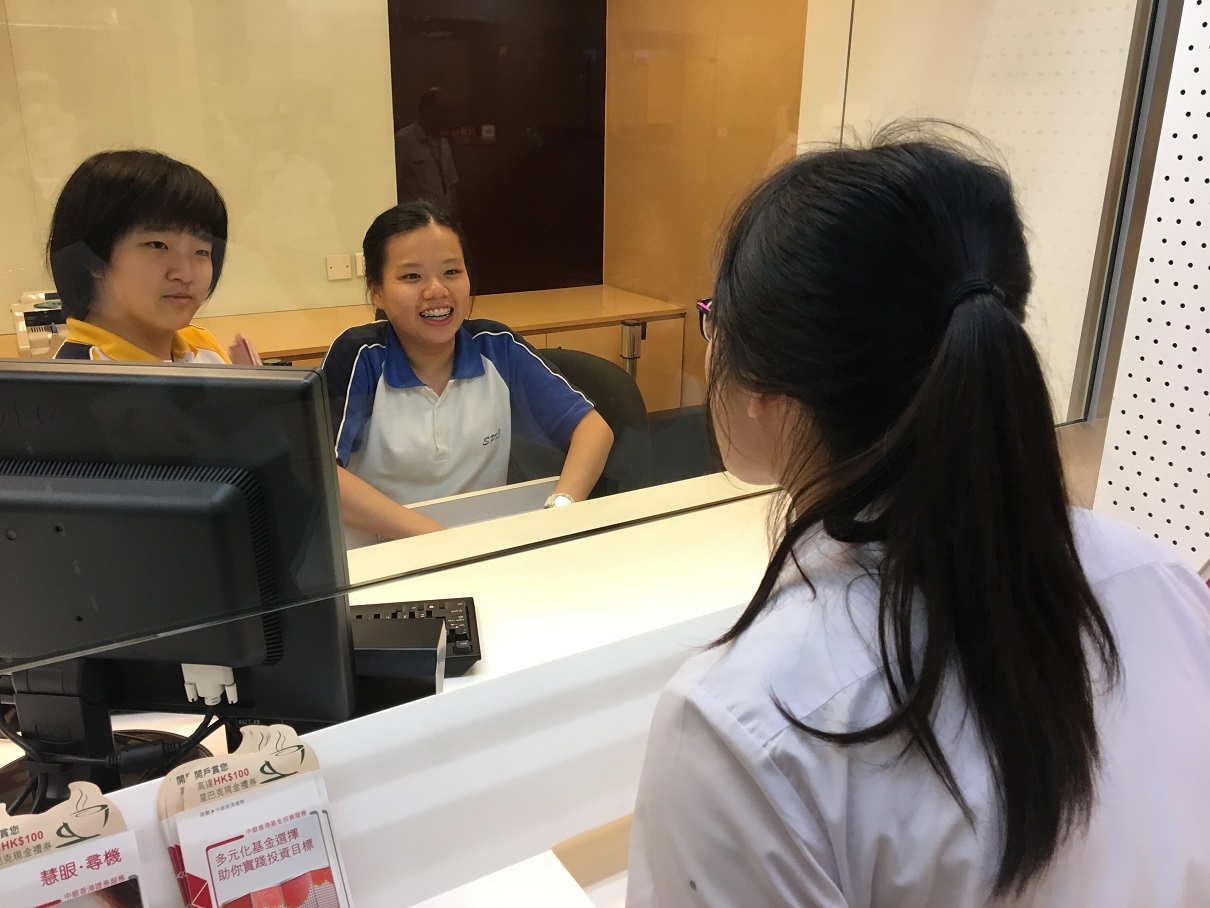 Three girls were acting as bank tellers and customer at the simulated bank counter and providing deposit service.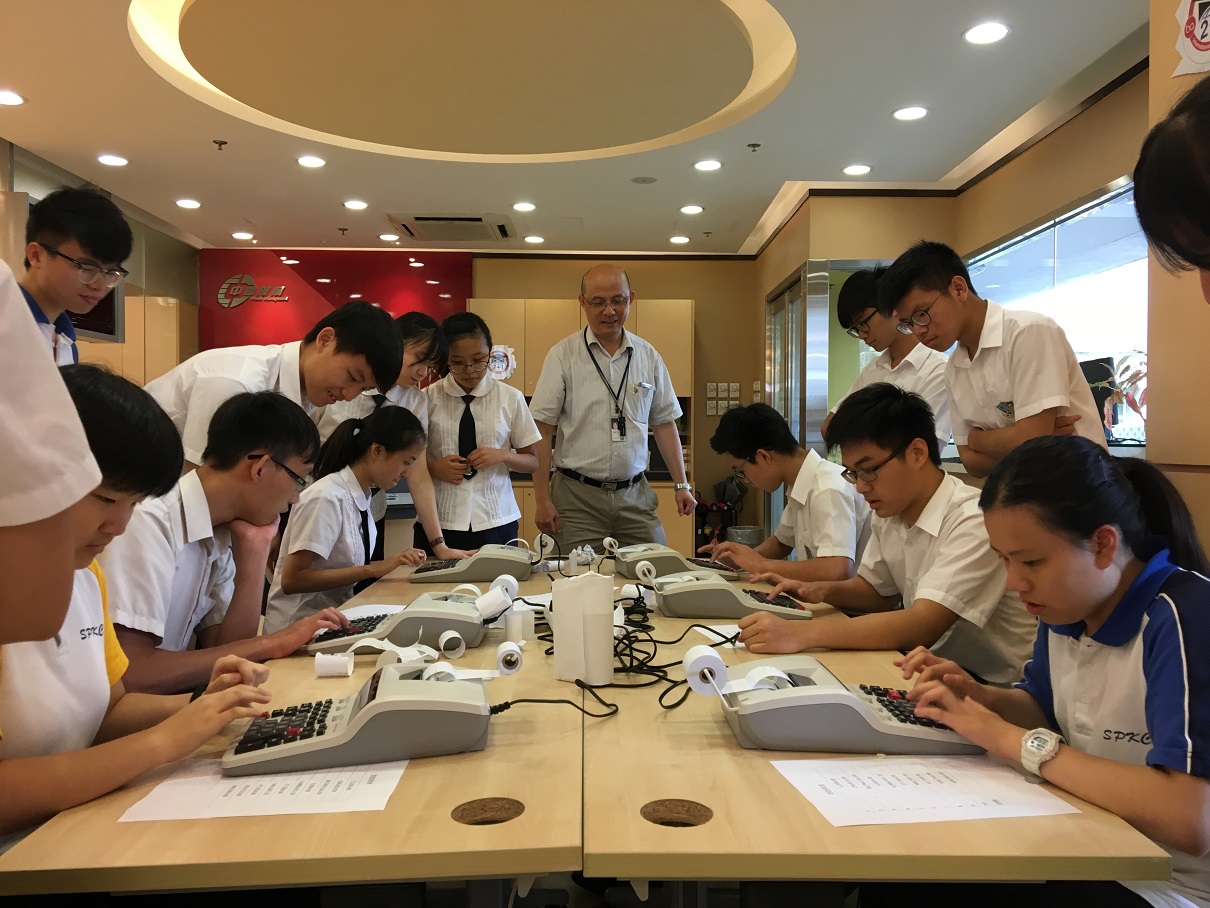 Back