Awards in YDC InnoMind Essay Competition
3G(21) Tam Cheuk Yiu, Cherry and 3P(26) Ng Pui Yin, Rita won the awards in the Essay Competition 2017/18 of School-Company-Parent Program InnoMind organized by The Young Entrepreneurs Development Council.
Cherry won the Champion for her essay "未來在我手 " while Rita obtained 2nd Runner-up for her essay "人生中的八個小時" in the competition.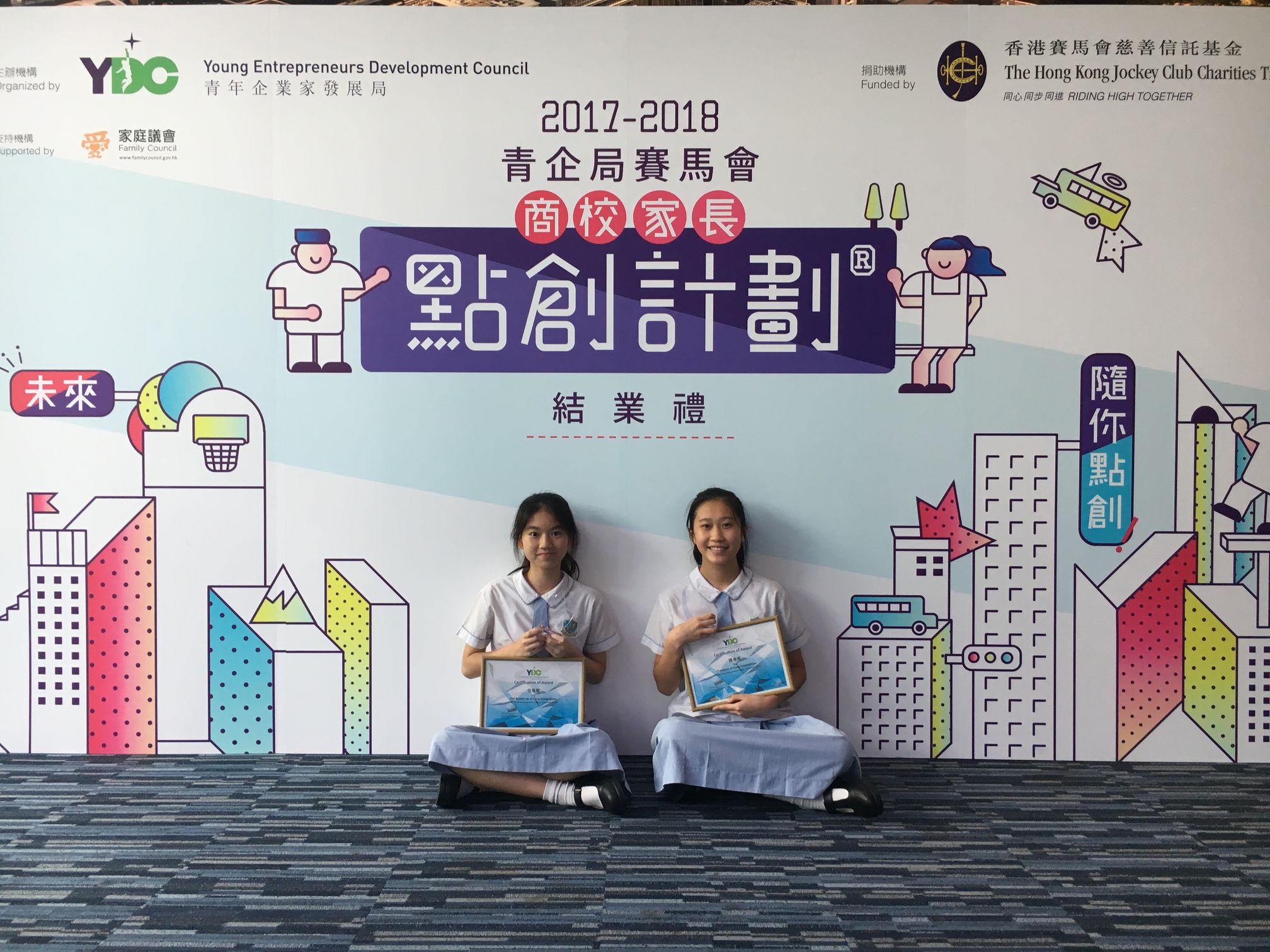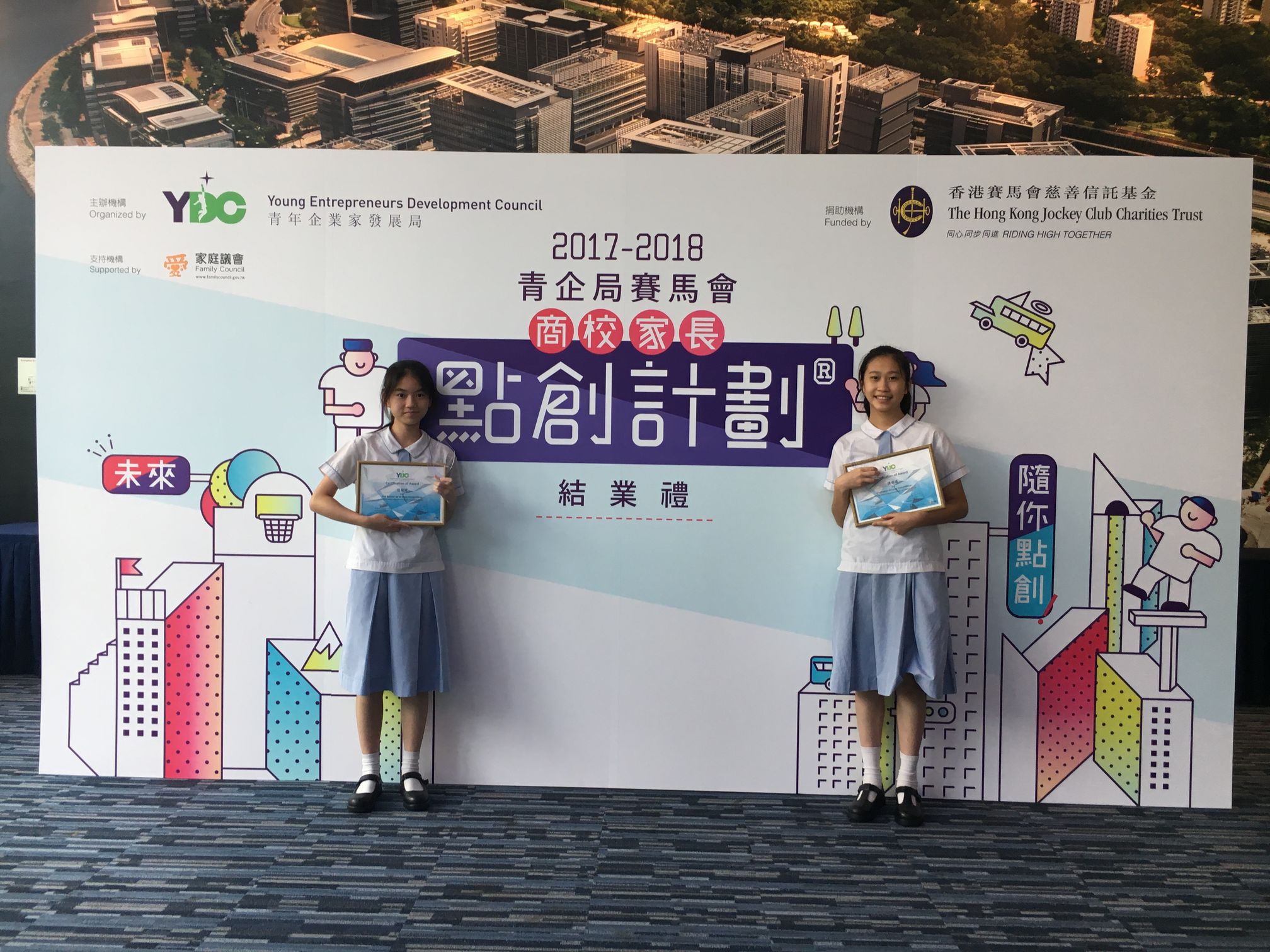 3G Cherry Tam and 3P Rita Ng were showing their certificates of award cheerfully.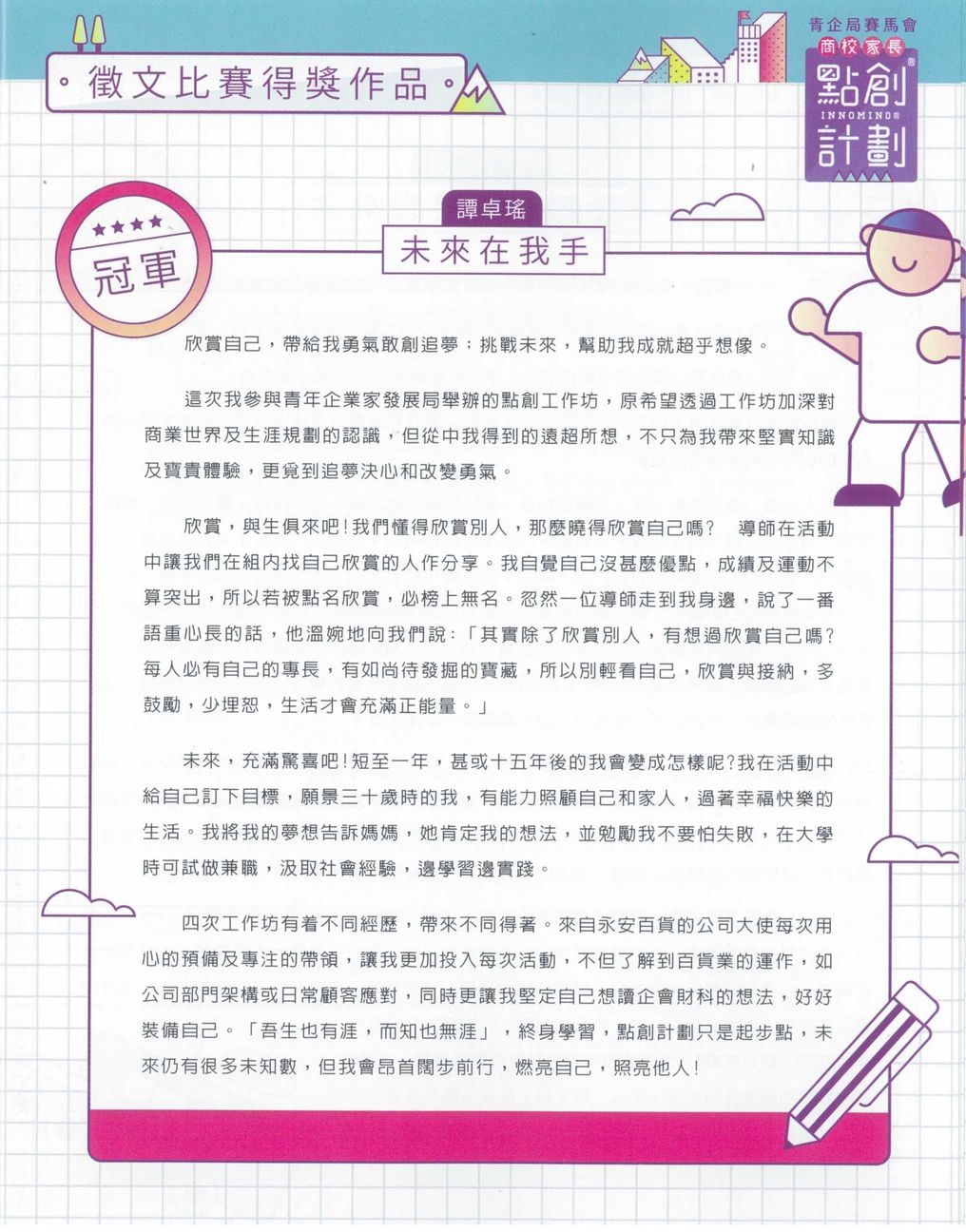 Essays written by Cherry and Rita respectively
Back