Awards in JA Company Programme (2017/18)
Our school's student company, ChillVibes, has made a great success in JA Company Programme (JA CP), a 6-month entrepreneurship competition, in this year. They have won 4 prizes in total among 78 secondary schools. The awards are as follows:
- 2nd-runner-up in the JA Company of the Year
- Best Presentation
- Best Teamwork
- 2nd-runner-up in the Best Booth
ChillVibes is formed by twenty-six S5 students. To prepare for the Trade Fair, they have regular meetings with BAFS teachers during weekdays. ChillVibes' effort gives birth to its self-design products, which aim to promote the belief of "You Only Live Once."
Followed by the success of the pre-sale in school, ChillVibes made further progress in Trade Fair held in Vessel 01 (Kwun Tong Promenade) on 10 February 2018. ChillVibes was awarded 2nd-runner in Best Booth, defeating against other student companies. Its well-decorated sales booth and energetic staff with company uniform not only caught the eyes of customers but also won the hearts of JA Judges.
ChillVibes entered the Final Competition to compete for the JA Company of the Year. Their interactive presentation showing a strong team spirit moved the audience and JA judges. They obtained the awards of Best Presentation and Best Teamwork. After a comprehensive assessment, ChillVibes won the 2nd-runner-up in the JA Company of the Year.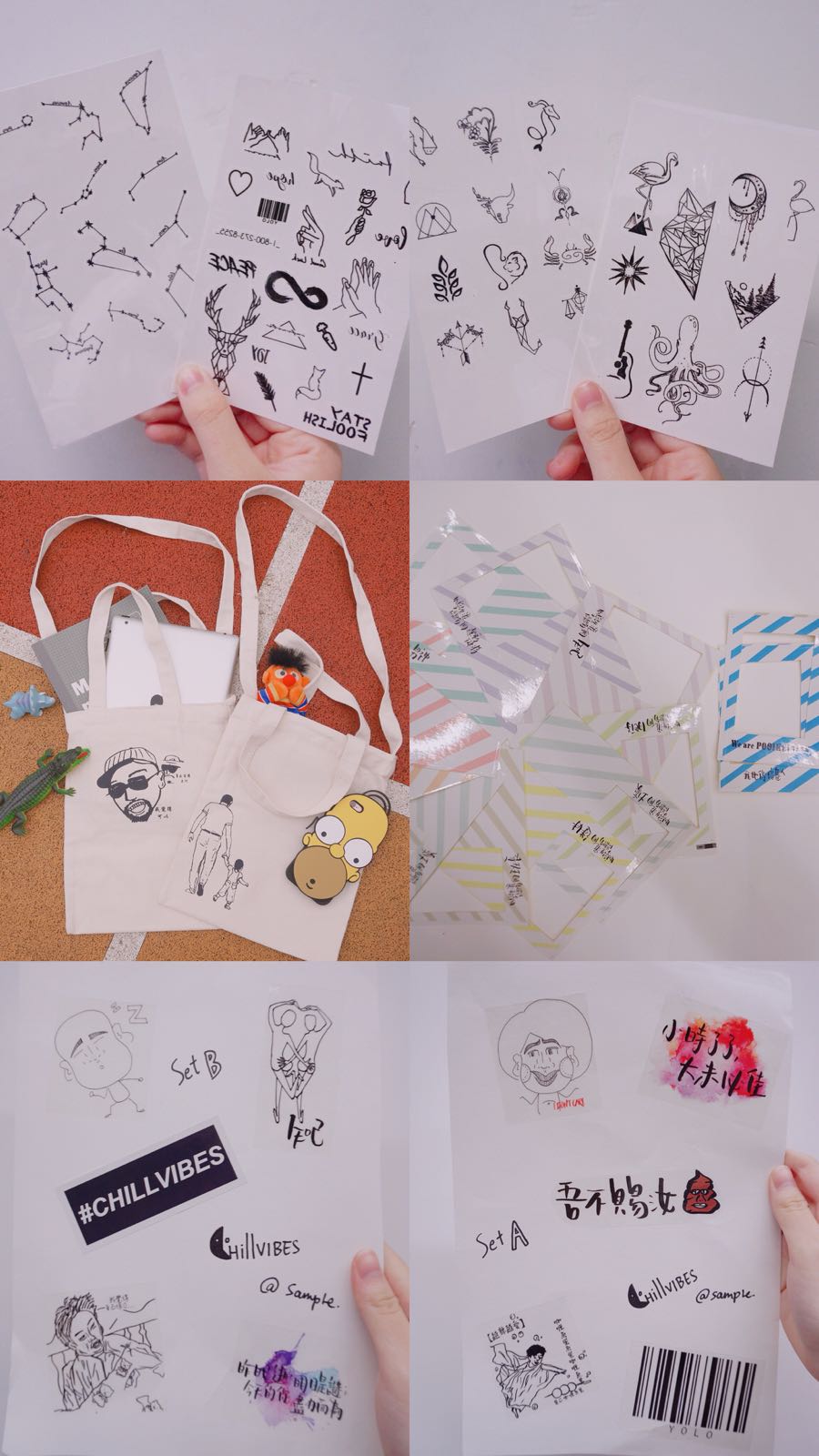 ChillVibes' products: tote bags, tattoo stickers, decorative stickers and photo-frame stickers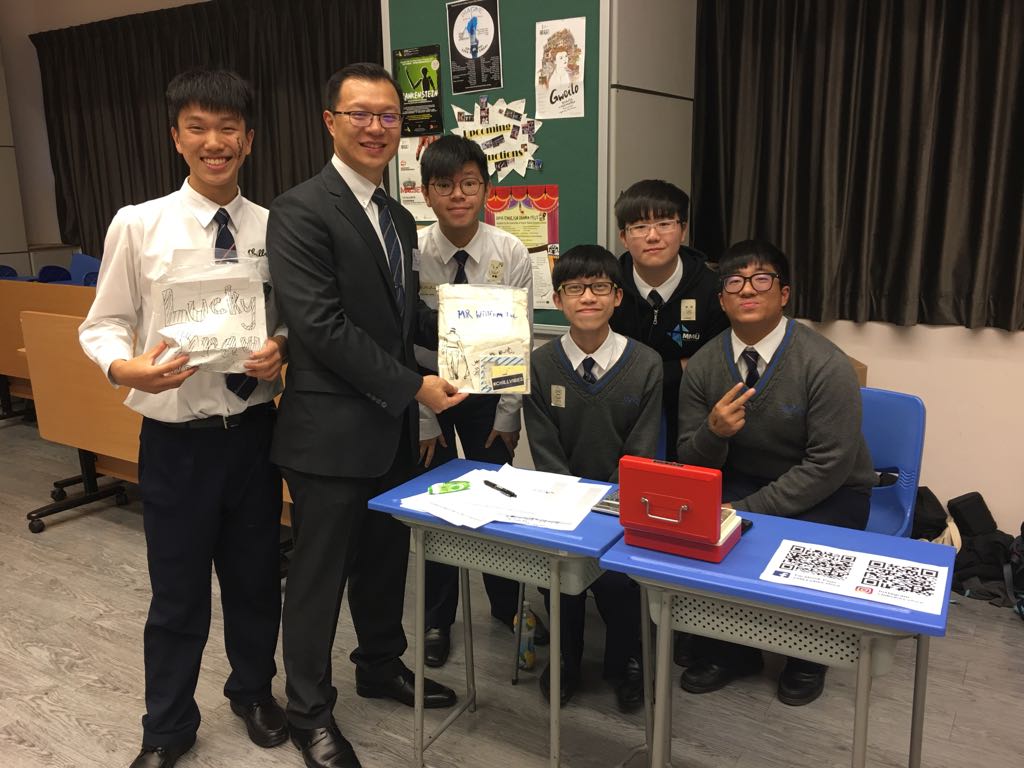 The Vice Principal, Mr. William Lee was one of the ChillVibes' customers at the Pre-Sales on Admission Briefing Day.
ChillVibes' staff celebrated their success in pre-sales with Mr. Simon Leung and Ms. Jovi Ma.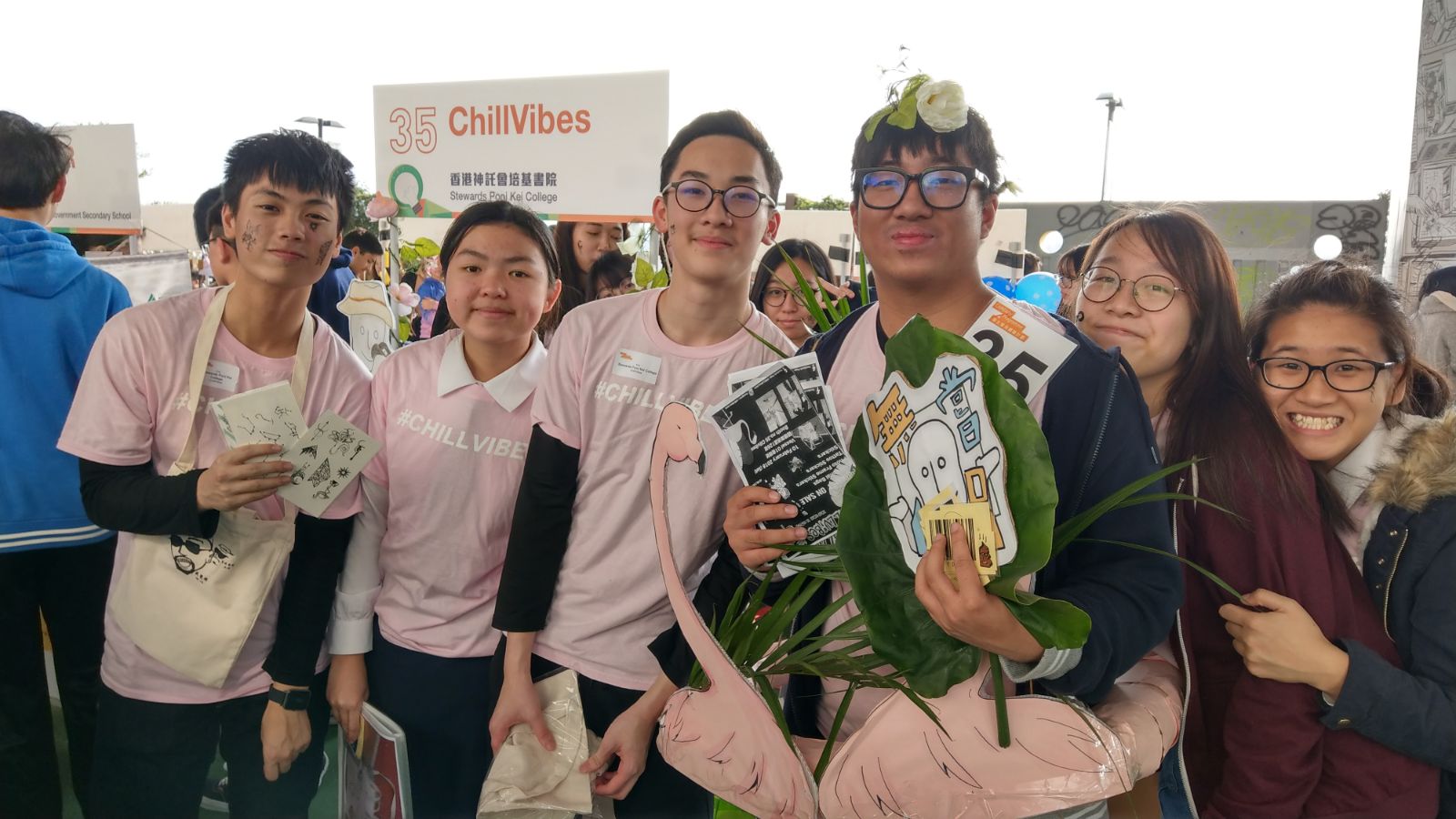 5J Hugo Sun acted as ChillVibes' mobile promoter doing promotions with other staff.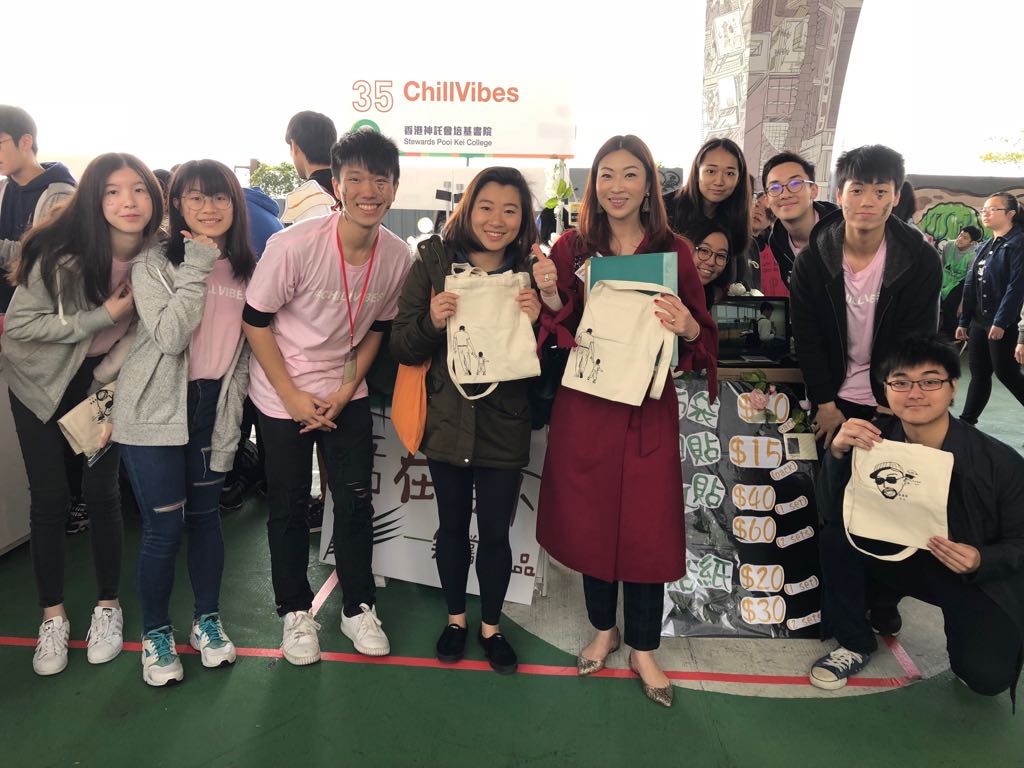 Photo with the 1st customer in JA CP Trade Fair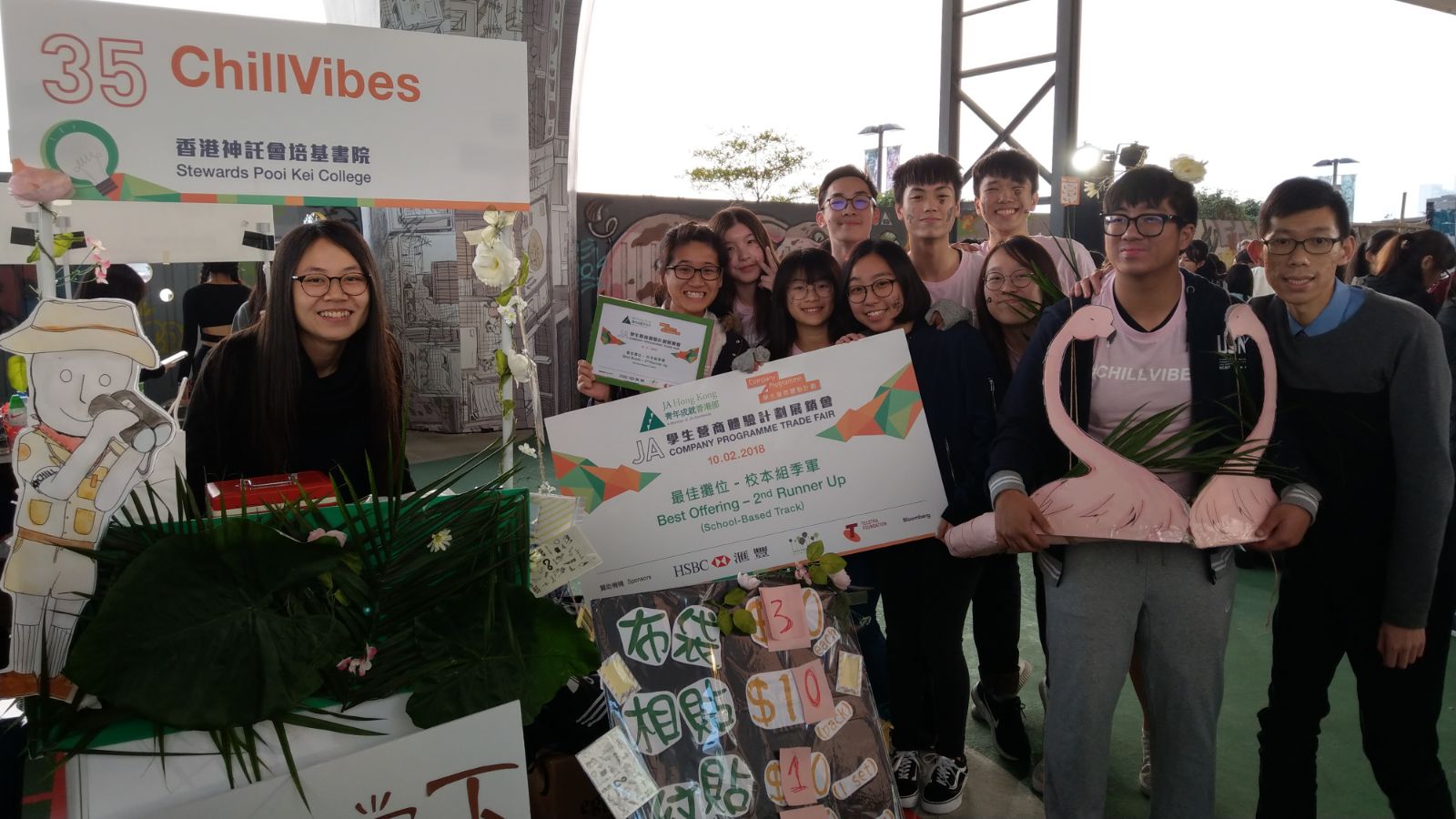 2nd Runner-up in Best Booth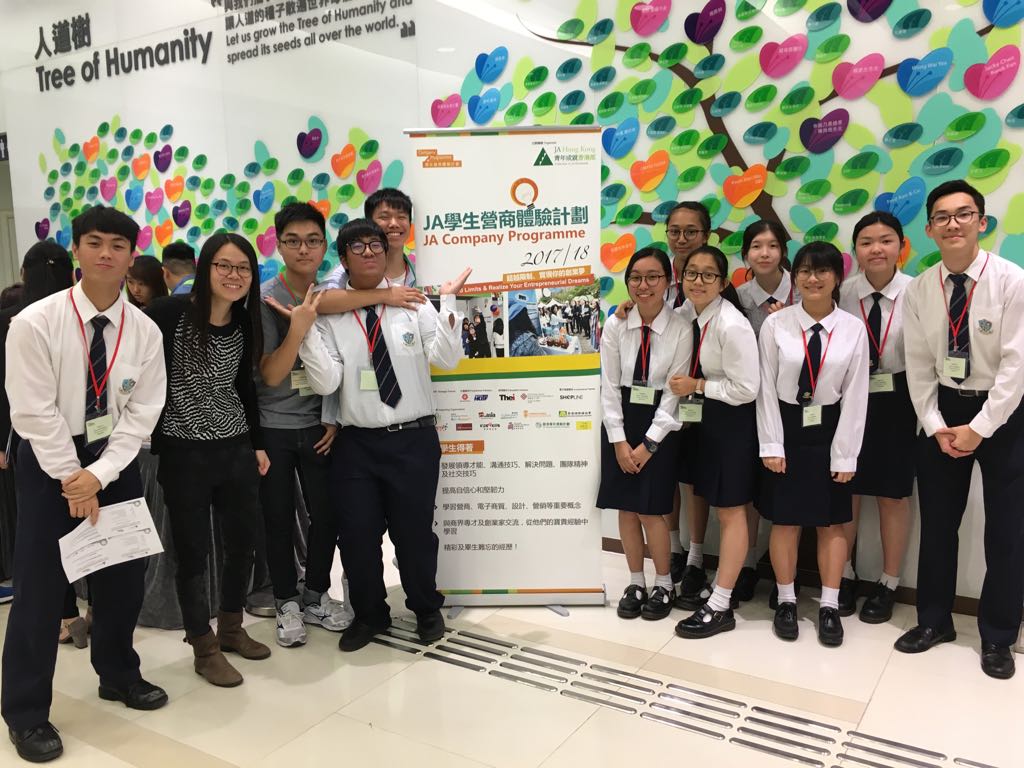 ChillVibes' presenters and Ms. Jovi Ma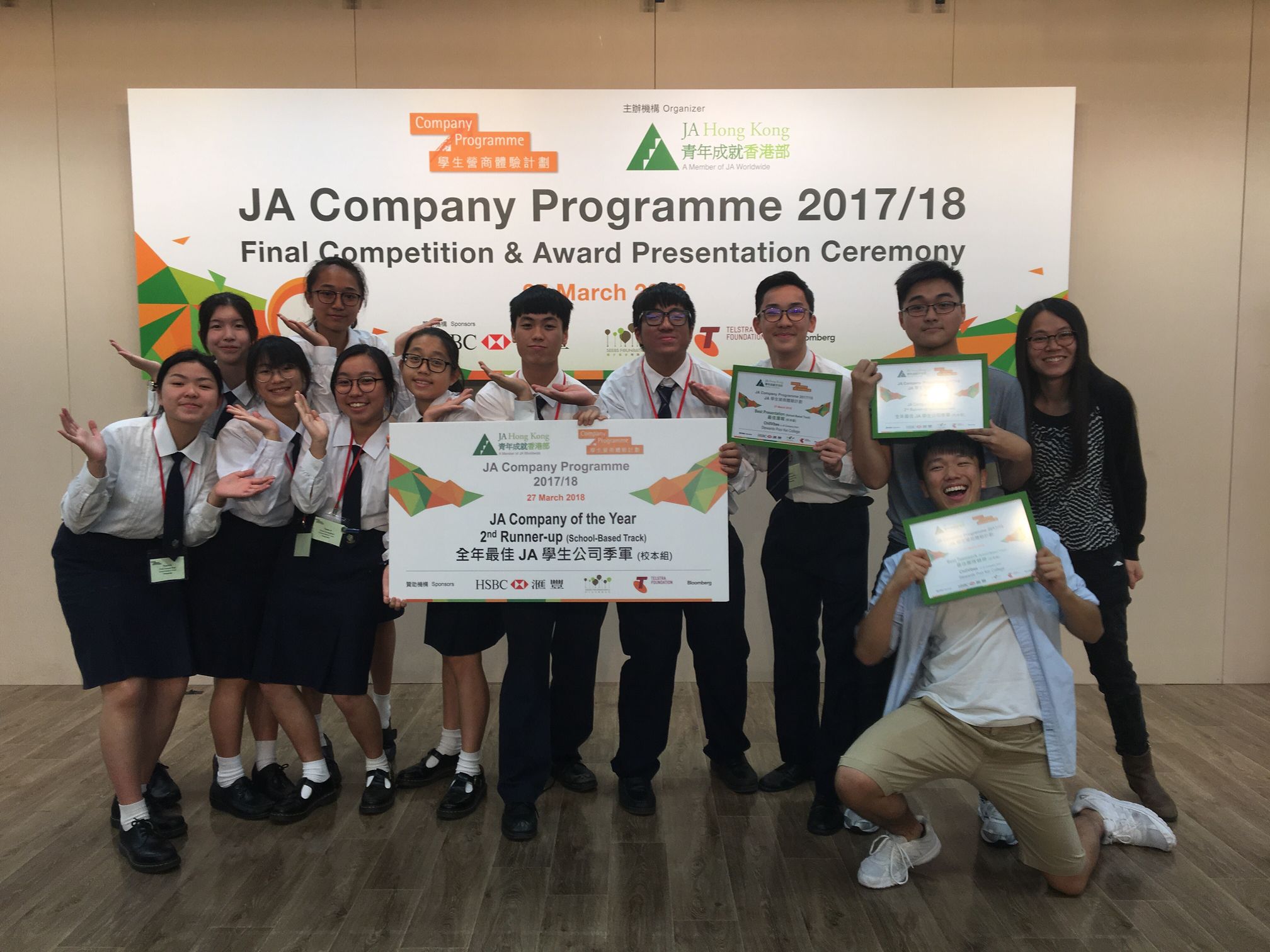 2nd Runner-up in JA Company of the Year
Back