Award in Service Learning Exhibition 2016
To demonstrate the eminent serving heart and efforts in social services dedicated by Pooikeians, our school took part in Service Learning Exhibition 2016 held by the Chinese University of Hong Kong on 9th April, 2016.
This exhibition was a valuable occasion for 18 local secondary schools and 10 teams from local universities to demonstrate their diverse characteristics and efforts in service learning activities. A well-designed and informative display board was prepared to demonstrate our fruitful service learning experiences including:
I-pad elderly teaching services,
Global volunteers in Crossroads,
Elderly Home Visit,
Flag-selling services,
Elderly Love Banquet in Kwong Yuen Estate,
Medical volunteers in Hong Kong Baptist Hospital,
Charity Walk and
Oversea services in Sri Lanka, Cambodia and Taiwan etc.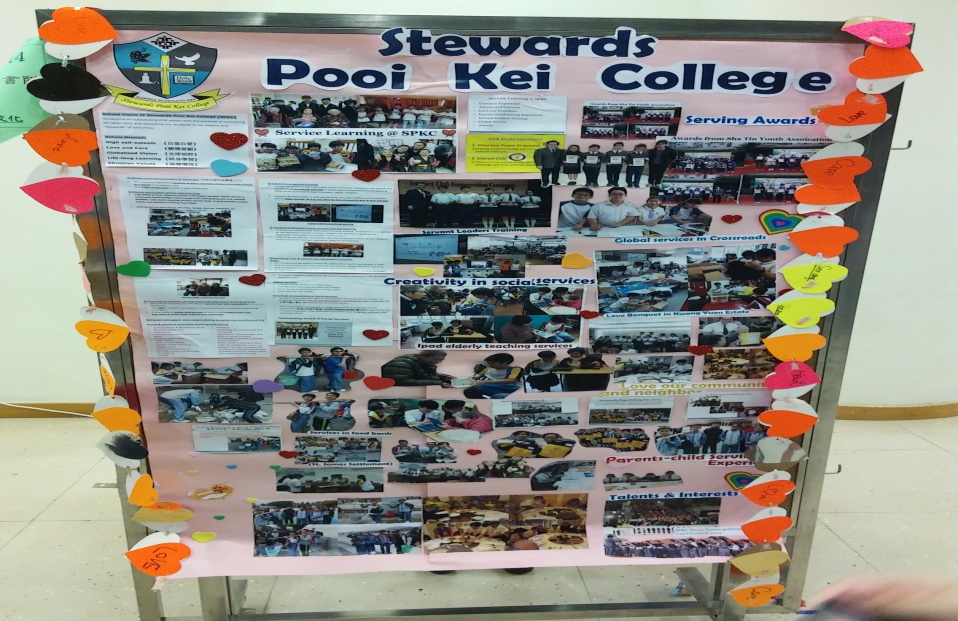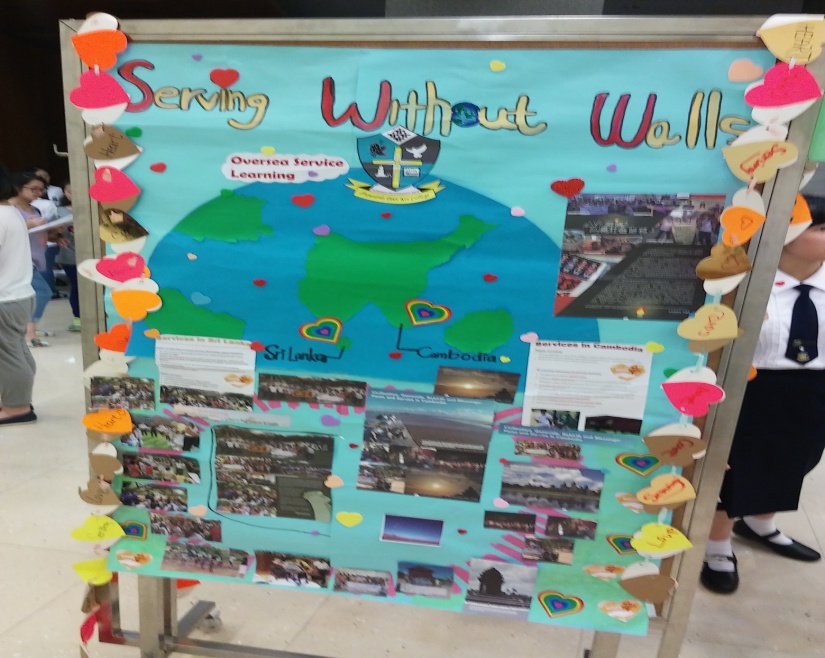 Two well-designed display boards demonstrate our Service Learning Scheme in SPKC
Moreover, 5 outstanding Pooikeians,

Kitty Lam (5 Grace), Timmy Cheng (5 Grace), Sara Lee (5 Grace), Tracy Suen (5 Joy) and Kori Lee (5 Joy)

represented our school to demonstrate and present the uniqueness and effectiveness of Service Learning Scheme of SPKC in a professional manner. Their performance was highly appreciated.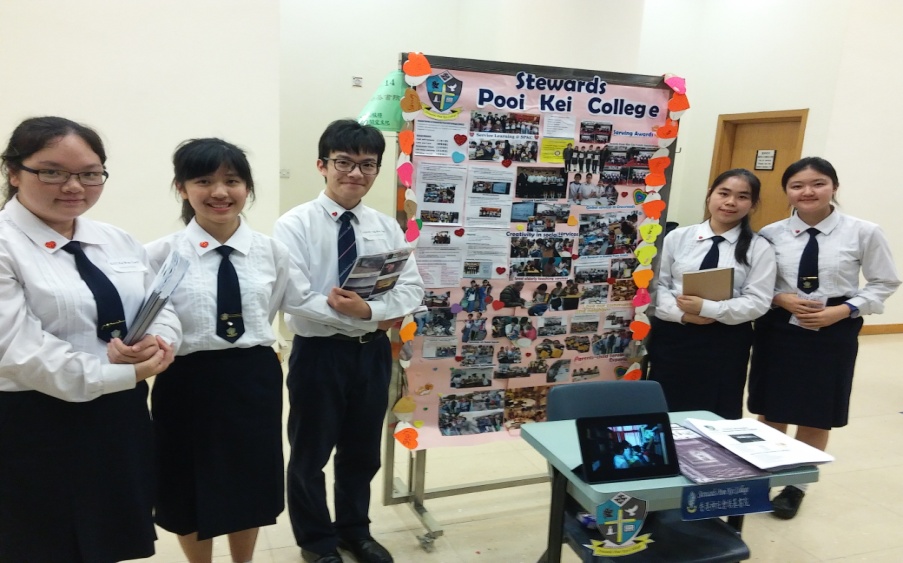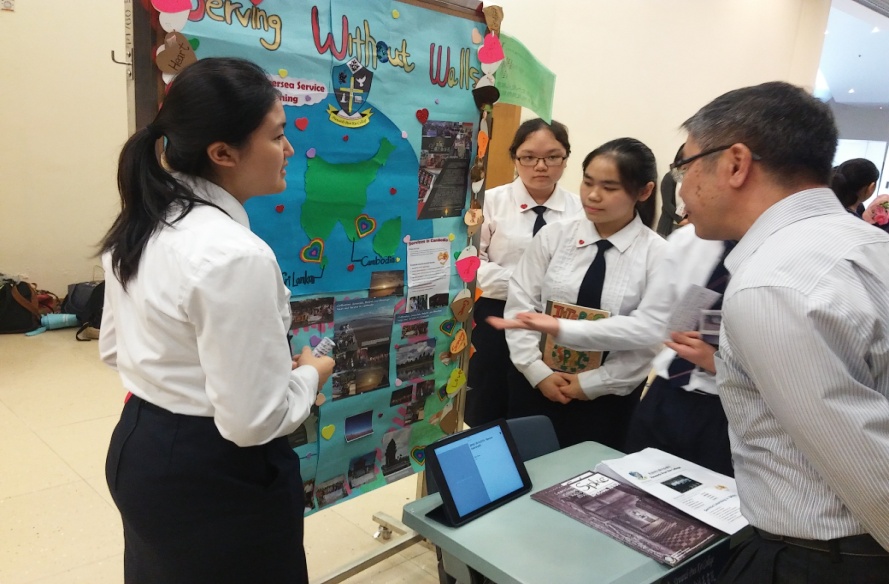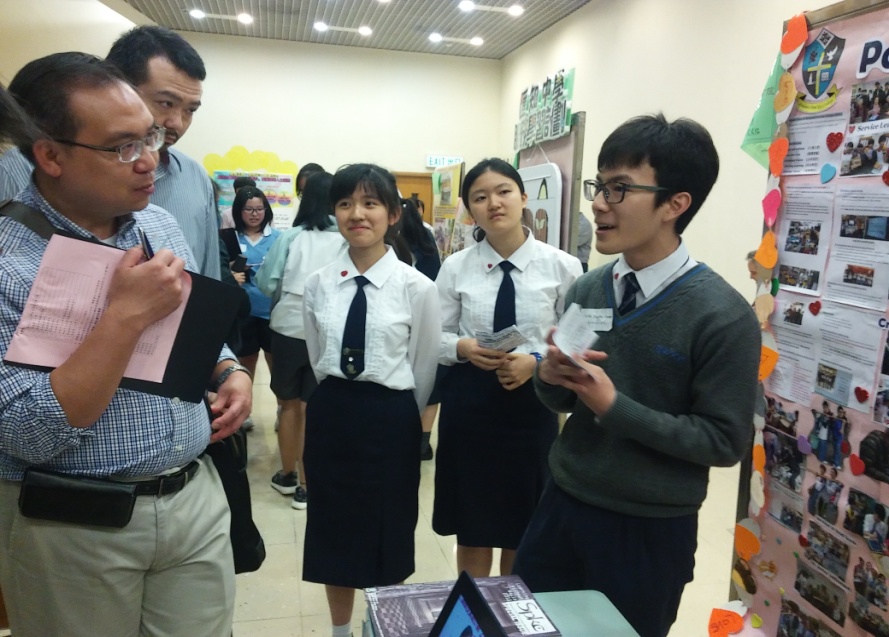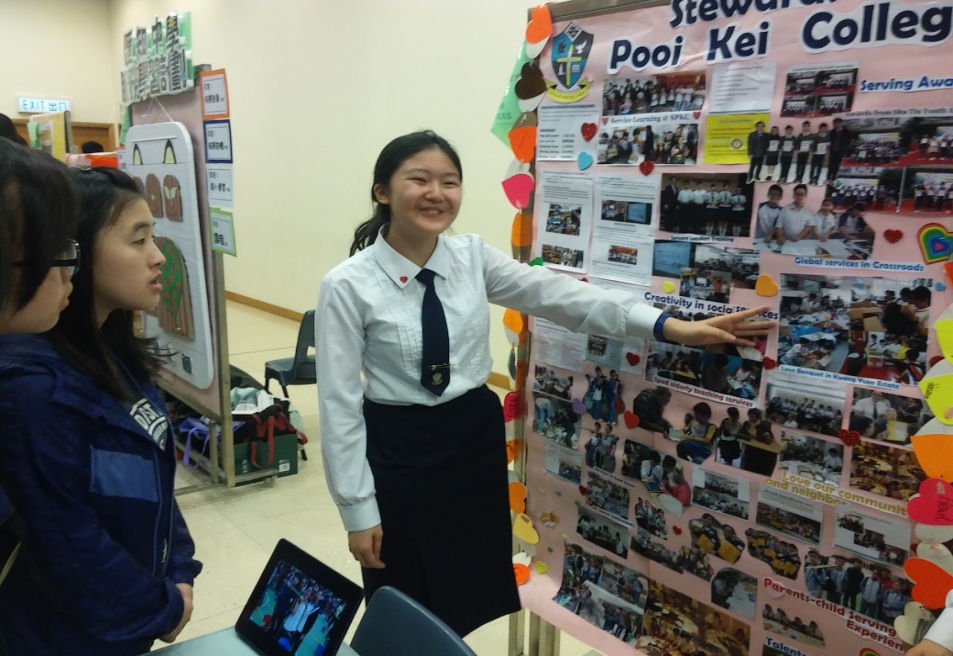 Student representatives present our Service Learning Scheme to the judges in a professional manner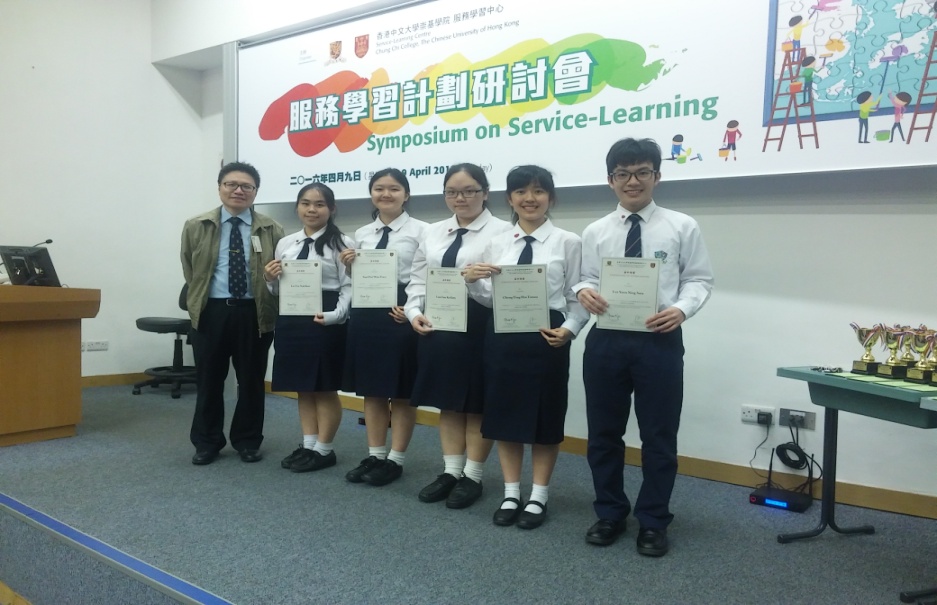 Certificates presented by the Head of Service Learning Centre of CUHK
From right to left: Mr William Lee(Vice-Principal), Mr Samuel Lu(Head of Student Affairs), Student representatives and Mr Ray Hon(teacher-in-charge)
Service Learning Award presented by CUHK
Our school obtained an award of Service Learning (融合實踐大獎) which was encouraging to recognize the efforts and serving heart in social services dedicated by all Pooikeians.
Last but not least, this meaning exhibition provided us a valuable learning opportunity to understand more about the characteristics of service learning activities from other secondary schools. Hence, our vision was broadened by this meaningful occasion significantly.
It is very thankful that Pooikeians are enthusiastic and active in participating in myriad of social services to devote love and care to people in need. Not only they participate in social services but also they take a proactive role in designing, planning and leading their schoolmates to serve our community.
Nurturing Pooikeians as servant leaders
Our school keeps striving to foster our Pooikeians' serving heart and civic responsibility to our community and society as we uphold a strong faith and mission in nurturing our Pooikeians to be servant leaders in our society.
Back