Award for Outstanding Arts Teacher and Arts Ambassadors-in-school 2015/16
Award for Arts Ambassadors-in-school 2015/16
The 8th Arts Ambassadors-in-School Scheme organised by the Hong Kong Arts Development Council (HKADC) is an innovative arts scheme for primary and secondary schools.
Our students, CHOI Yee Ling Iris and BASS Christine Wing On, were honored to be awarded as the Arts Ambassadors. They have made full use of their artistic talents and potential while inviting others to partake in the fun of creating the arts in living out the cooperative spirit of 'Live in Art, Thrive in Sharing' in school.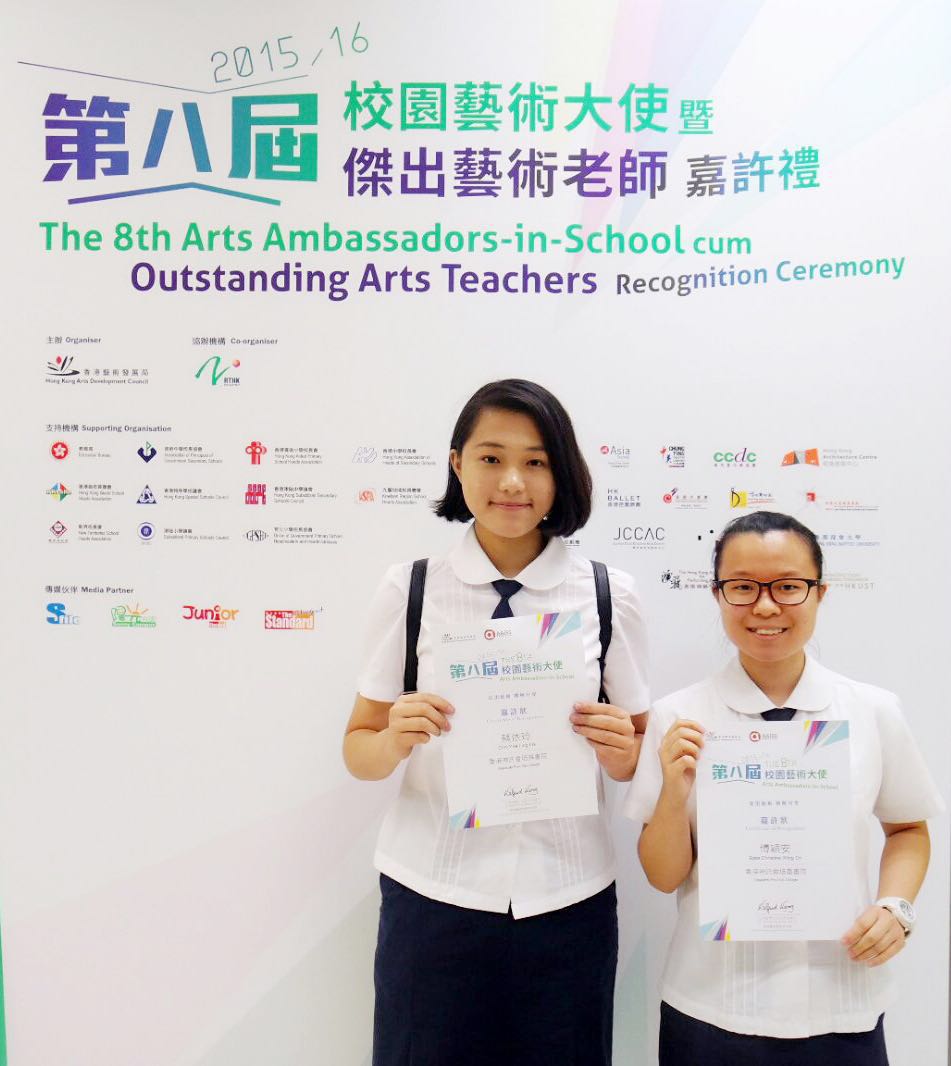 Award for Outstanding Arts Teacher 2015/16
"Outstanding Art Teacher Award" aims to recognize and commend outstanding art teachers who possess enthusiasm and commitment in arts education, actively encourage students to participate in different artistic activities, and promote local arts education.
Ms June TANG and Ms HO Hoi Ning were pleased to receive the Outstanding Arts Teacher Award which organized by Hong Kong Arts Development Council (HKADC) in recognition of our teachers' contribution and achievement in arts education.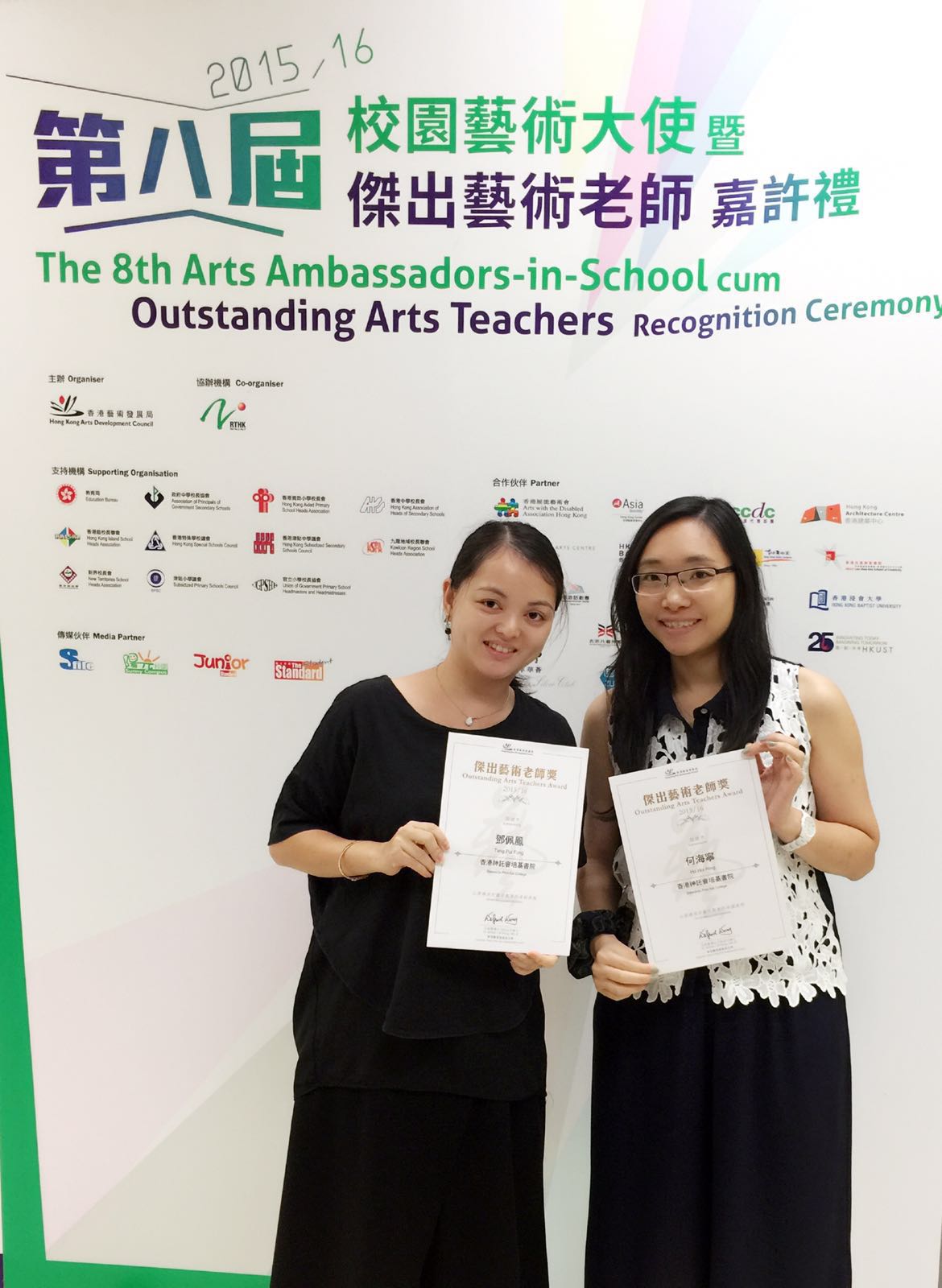 Back