10th Anniversary Celebration SPKC Leader Forum Series III—Love and Care Mr. Kee Chi Hing
十週年校慶活動—愛與關懷
傑出領袖座談會 (III)—紀治興先生
The Mission of SPKC is to prepare tomorrow's leaders with high self-esteem, love and care, globalized vision, uphold life-long learning and Christian values. As one of the highlights of SPKC's 10th Anniversary celebrations, renowned guest speakers are invited to give a series of talks for all Pooikeians.
In December, we are honoured to have invited Mr. Kee Chi Hing, School Management Committee member of SPKC to join our Leader Forum on the topic of Love and Care.
培基書院一向以培育才德兼備的明日領袖為辨學理念。為慶祝創校十週年,本校將邀請城中知名講者,以自我價值,關愛,國際視野,終生學習及基督精神為題舉行一系列傑出領袖座談會講座。
於十二月份,本校很榮幸邀請到本校香港神託會培基書院校董紀治興先生蒞臨,出席傑出領袖座談會系列—愛與關懷。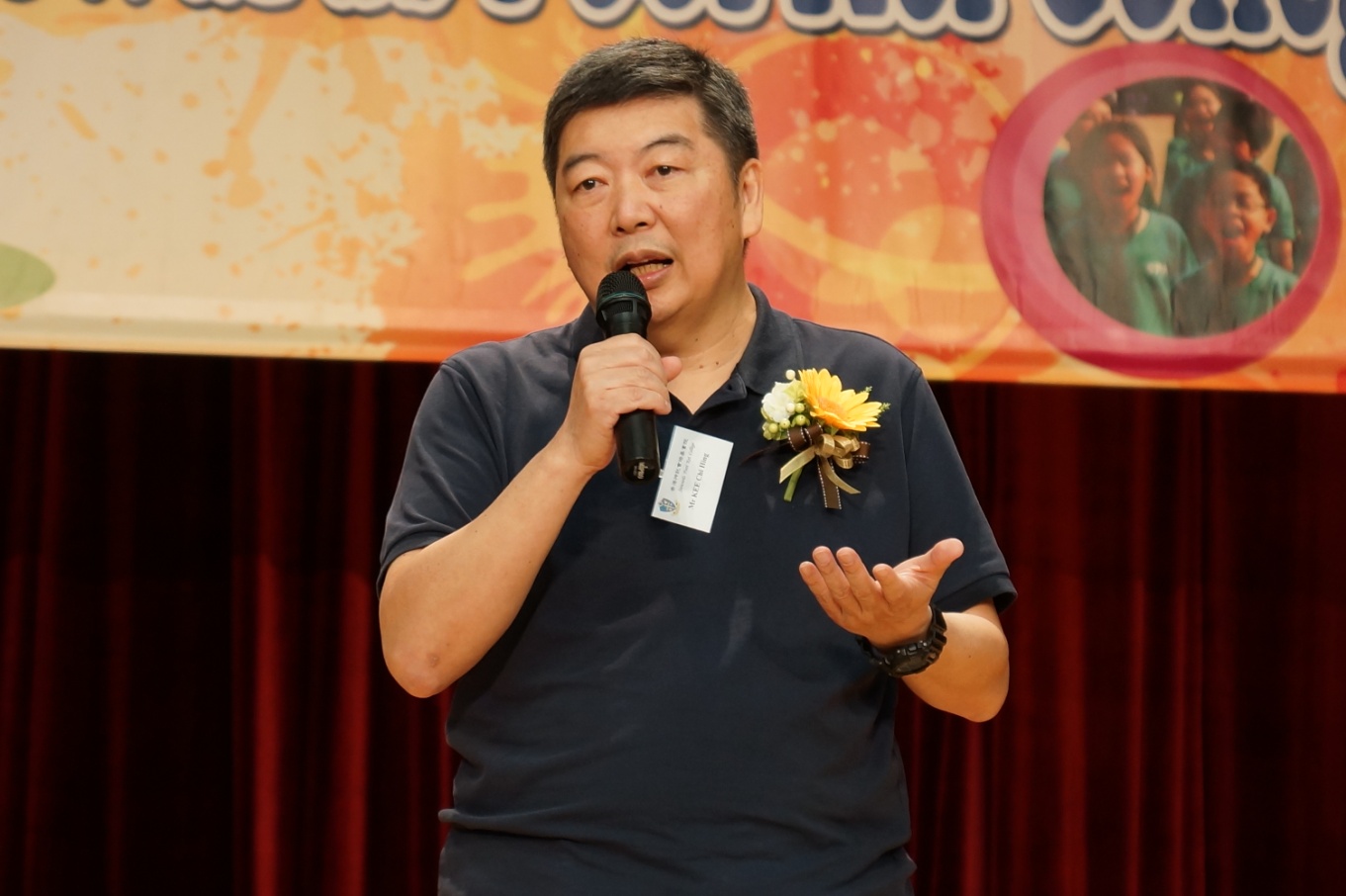 Mr. Kee Chi Hing was former Hewlett-Packard (HP) Vice President and Hong Kong Managing Director. Before retirement, Mr. Kee had worked in HP for 26 years. He is a member of the Social Enterprise Advisory Committee of Home Affairs Bureau and the board director of Fullness Christian Vocational Training Centre.
During his term of office in Hewlett-Packard, Mr. Kee improved the turnover of China HP Services business, which he grew 10 times in 6 years. He turned around the profitability of China PC factory and China PC business in 6 months. He had also recovered the growth of Hong Kong business when he was assigned to be the Managing Director of Hong Kong. After retirement, Mr. Kee got Master degrees on Christian Studies from Chinese University and actively participates in the social enterprise movement in Hong Kong.
紀治興先生於退休前曾為惠普(HP)工作二十六年,是前惠普香港公司董事總經理及環球副總裁。紀先生現為基督教豐盛職業訓練中心的義務董事/名譽理事並是民政事務局轄下的社會企業諮詢委員會成員。
在惠普任職期間,紀先生曾在六年間使公司中國資訊科技服務的營業額增長了十倍,並在六個月内使中國個人電腦部門扭虧為盈;在出任香港公司董事總經理時亦使營業額恢復增長。退休後,紀先生在香港中文大學修讀神學,並積極參與推廣社會企業運動。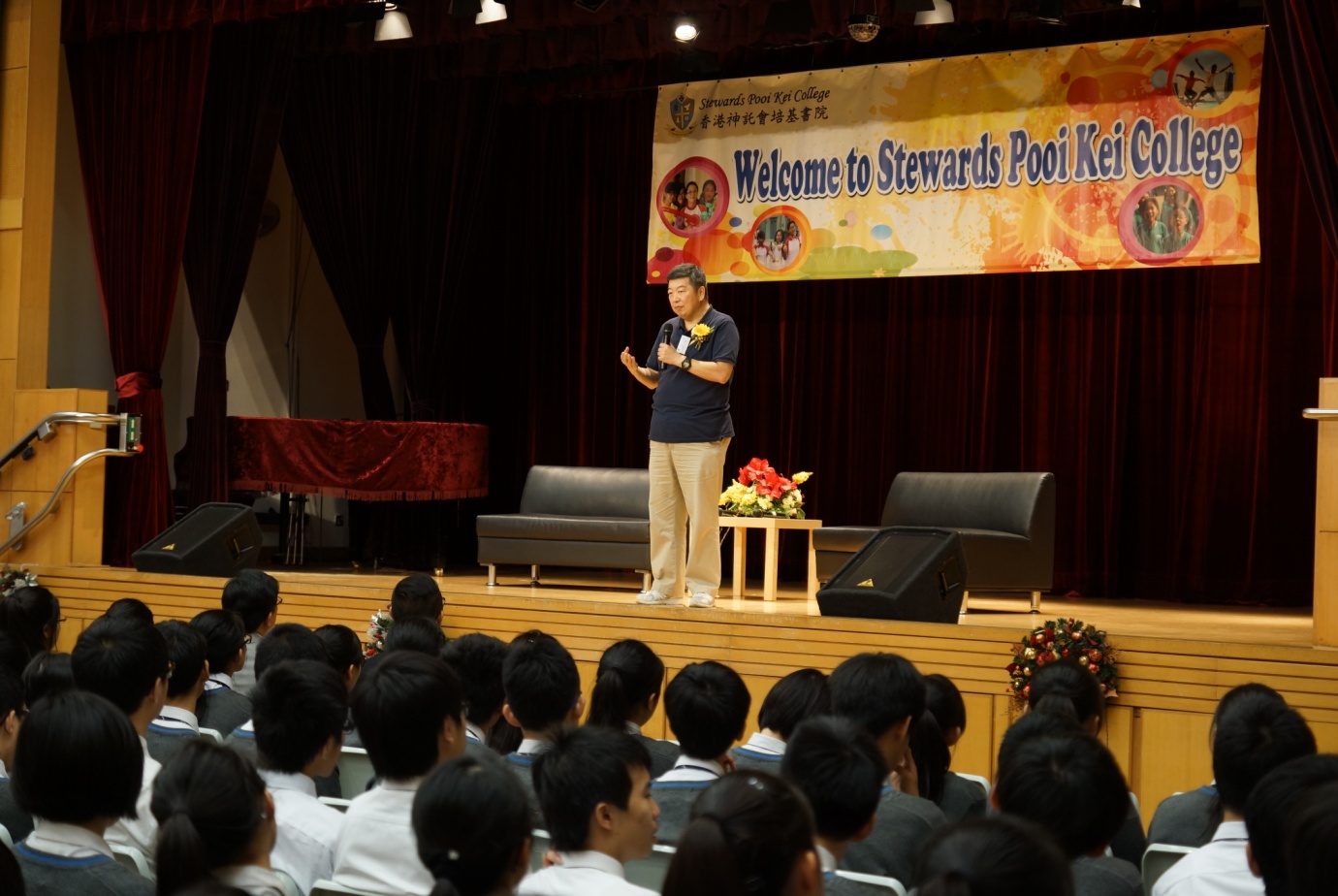 Mr. Kee Chi Hing shared his unique perspective towards social enterprise and encouraged students to take more care for others
紀治興先生分享他對社會企業的獨特看法,並鼓勵學生多關愛別人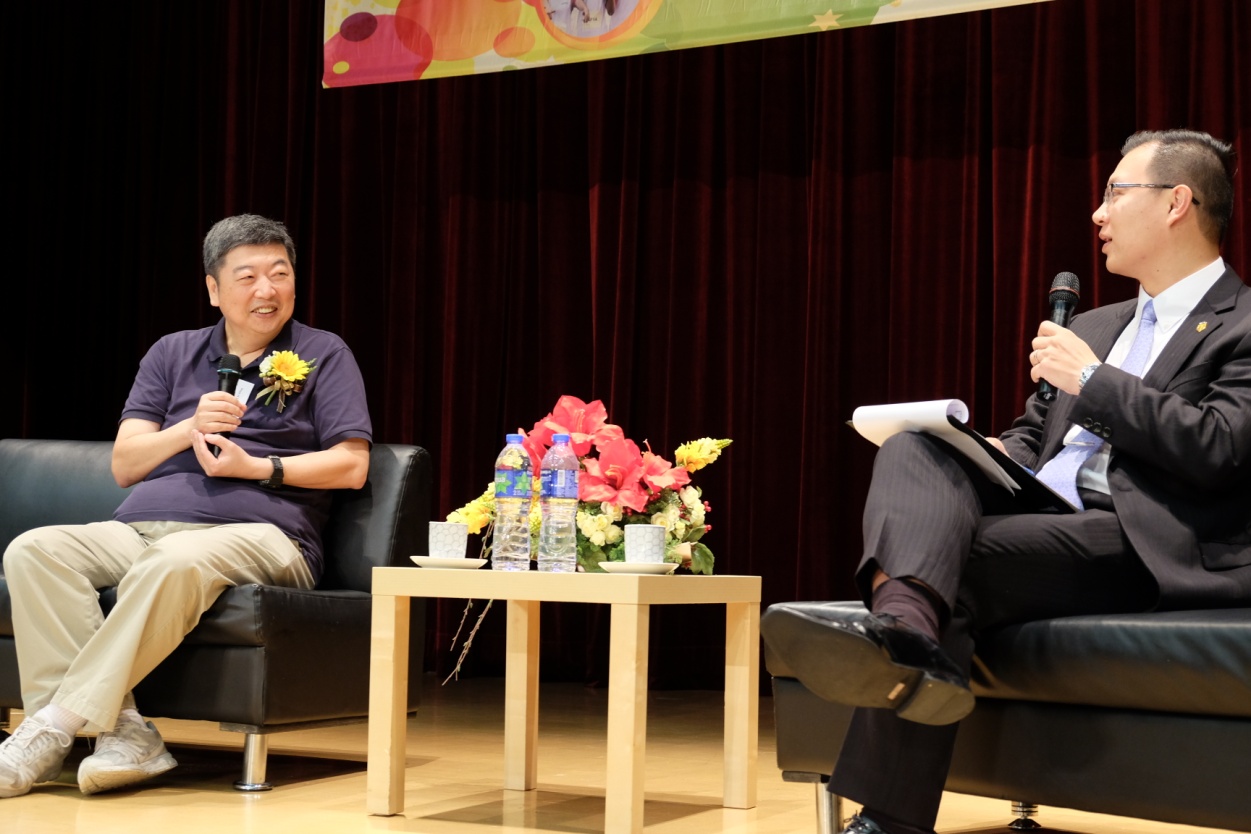 Mr. Kee (left) and our Vice-Principal, Mr. William Lee (right) exchanged opinion on "Love and Care" issues with our students
紀先生(左)和李建鋒副校長(右)與同學就「愛與關懷」議題交流意見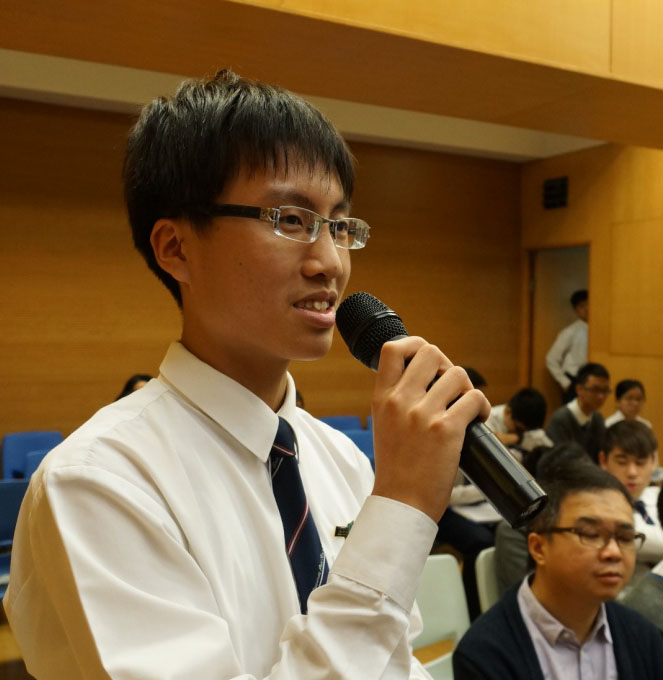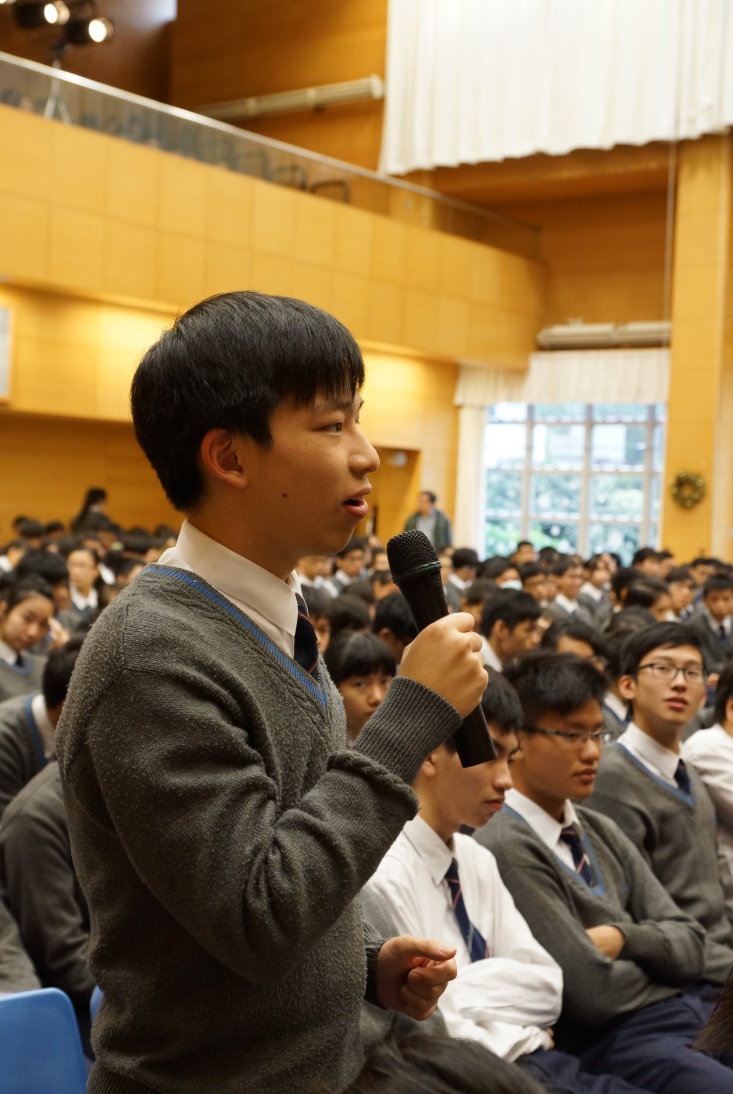 Students participated actively in the forum
同學積極參與討論發表意見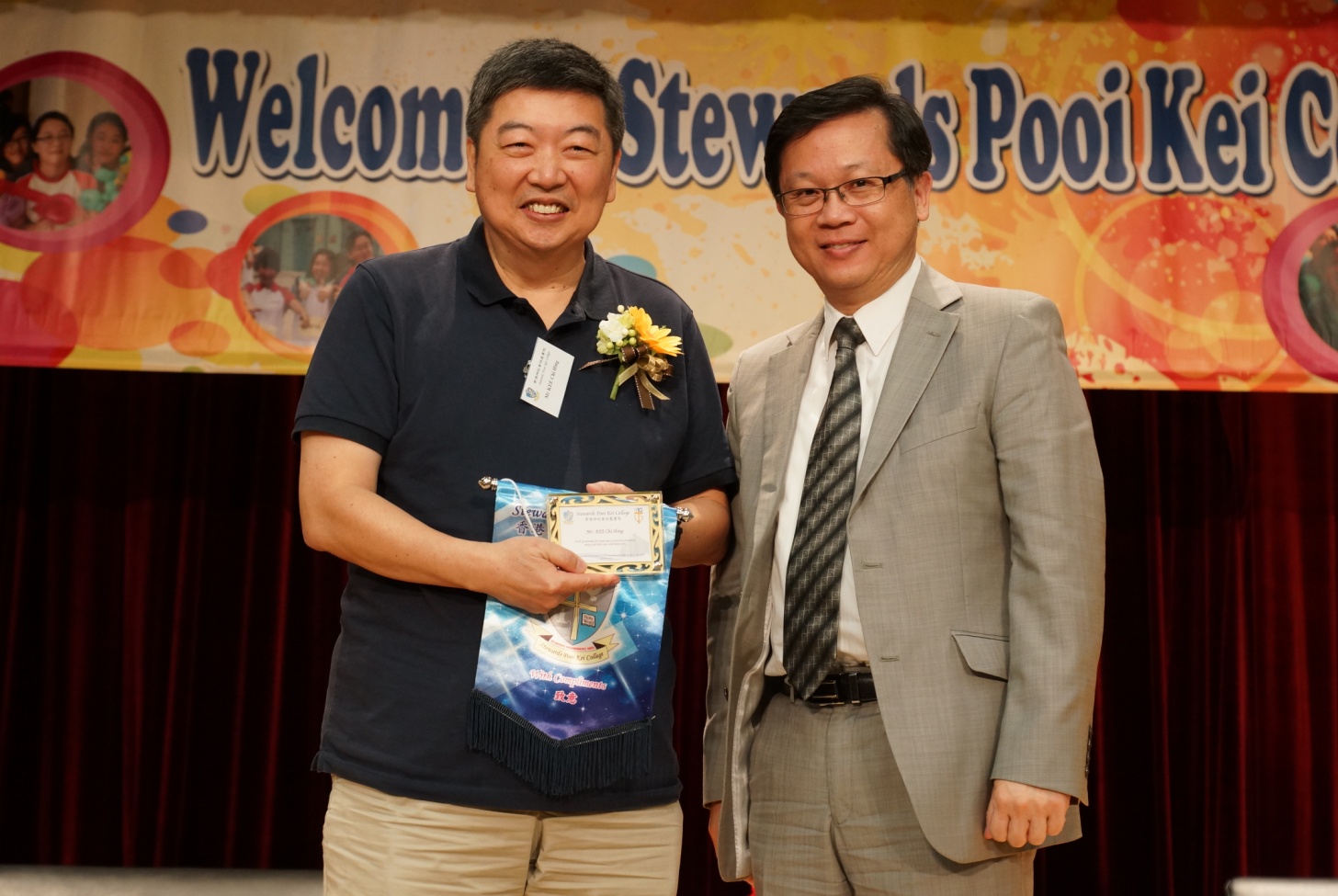 Principal Yuen presented souvenir to Mr. Kee
袁校長致送紀念品予紀先生
Back