10th Anniversary Athletics Meet
Hallelujah! SPKC has always been blessed by God. February was cold and foggy. With God's mighty hand, the 10th Anniversary Athletics Meet was held successfully on warm and sunny days. With the smart march past of student representatives (Scouts, Red Cross, Marching Band), oath-taking of student leaders (Chairperson of Student Union, 4-Houses and Sports Association), and the welcoming speech from our Principal in the Opening ceremony, athletes participated in different kinds of field and track events.
It was not only the athletes who strived for excellence, but also the house members who fought for their glory in different ways, e.g. House decorations, slogan cheering and dancing. Breaking records were the most exciting moments for all house members, they even cheered for the athletes of other Houses. This kind of morale was highly appreciated.
Another highlight was the Graduation Class relay race. It was an unforgettable moment for all graduates because this was the last time for the whole class to participate in a class-based sports activity with their subject teachers. Moreover, the PTA relay race made a good chance to show the mutual trust and good cooperation between teacher and students. To celebrate the 10th Anniversary, the Alumni were also invited to join the 10th Anniversary Cup Relay. Teachers, students and alumni enjoyed this a lot. The teachers' team were again victorious!
In the Closing Ceremony, it was our great honour to invite Mr. Cheng King Leung, the Coach of Hong Kong Beach Volleyball, to be the Guest of Honour. He also presented a souvenir from the 16th Asian Games to SPKC. All Pooikeians were deeply inspired by his sharing and appreciation.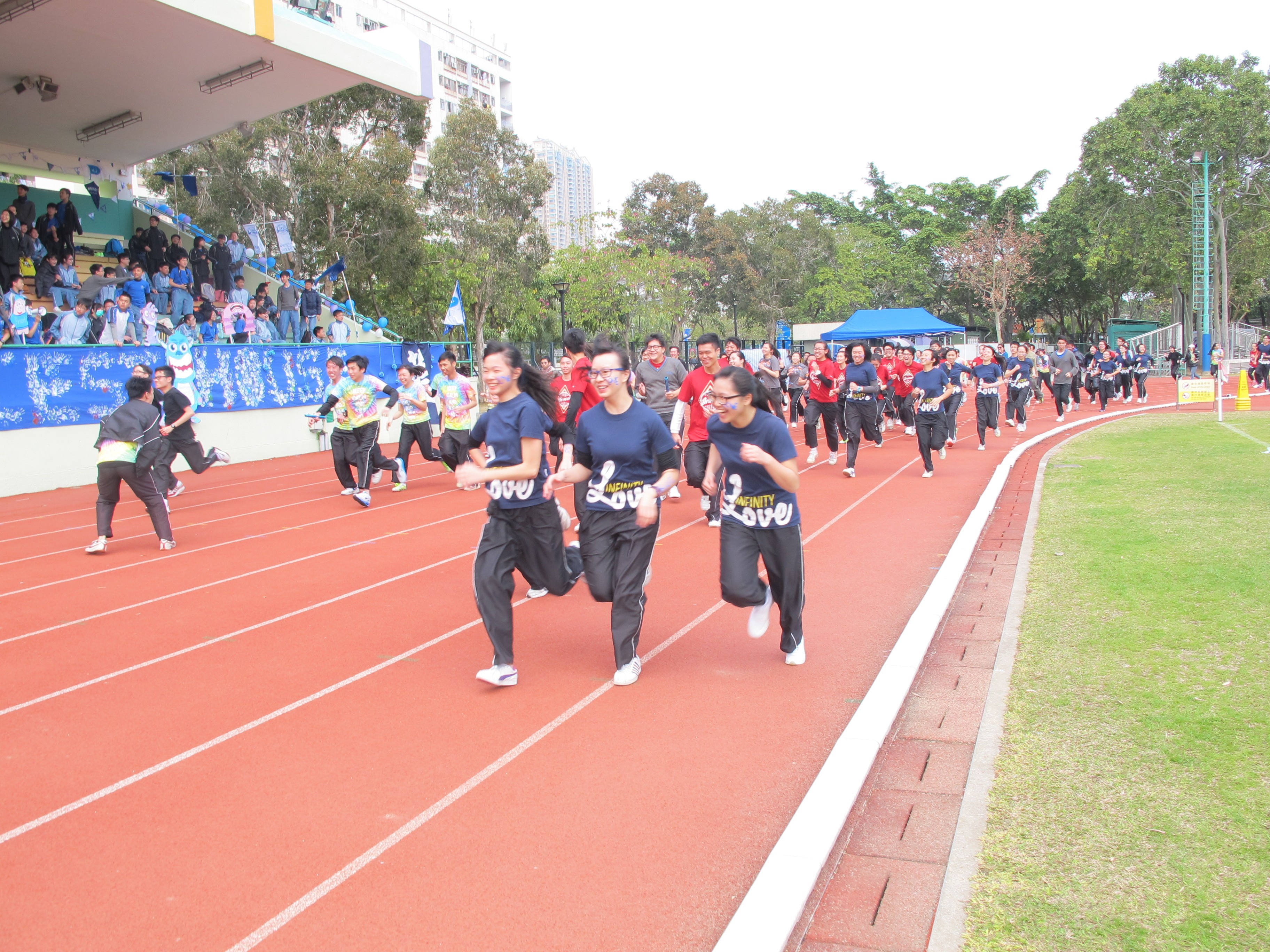 Graduation Class Relay Race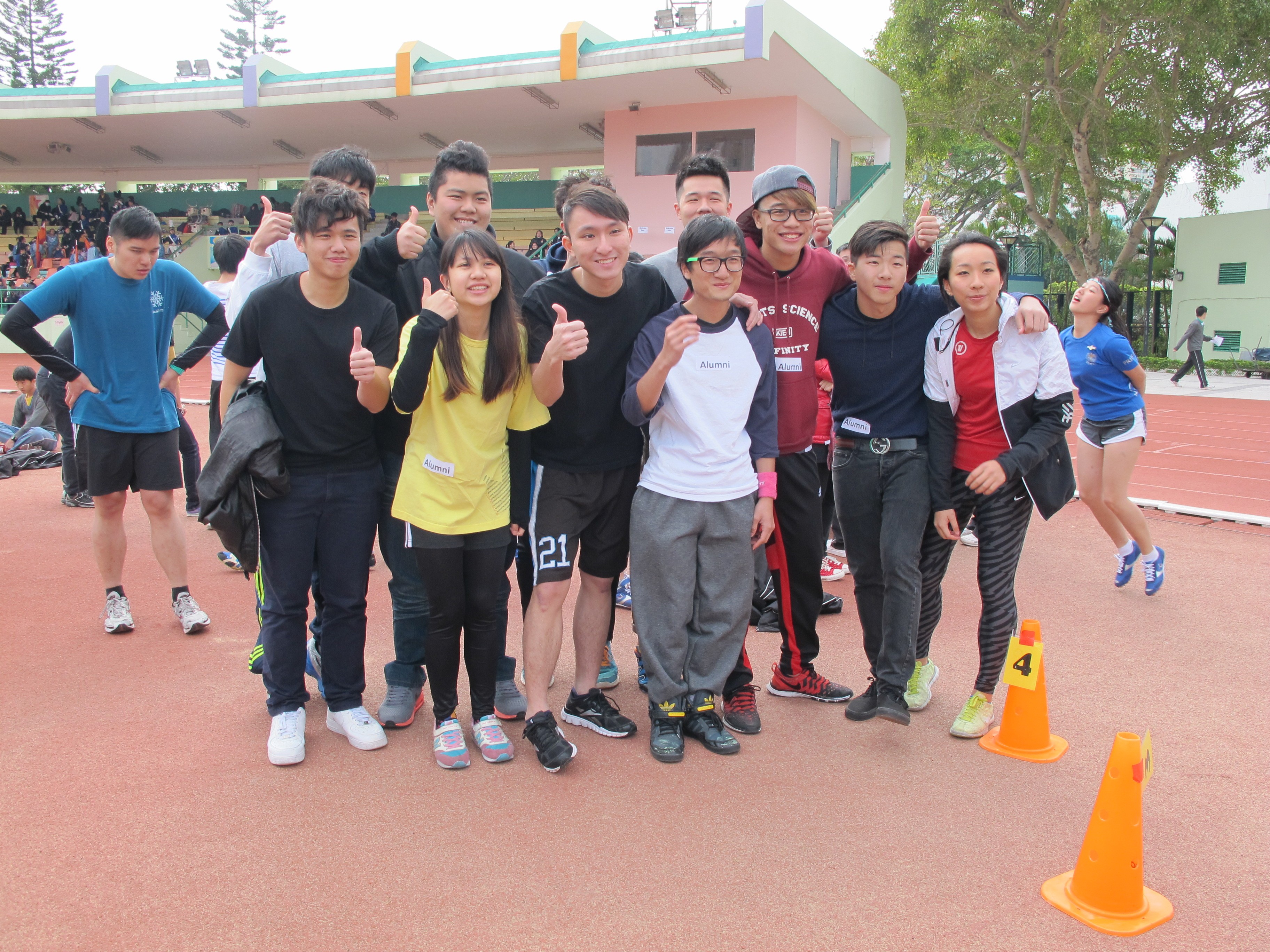 Alumni came to join the 10th Anniversary Relay Cup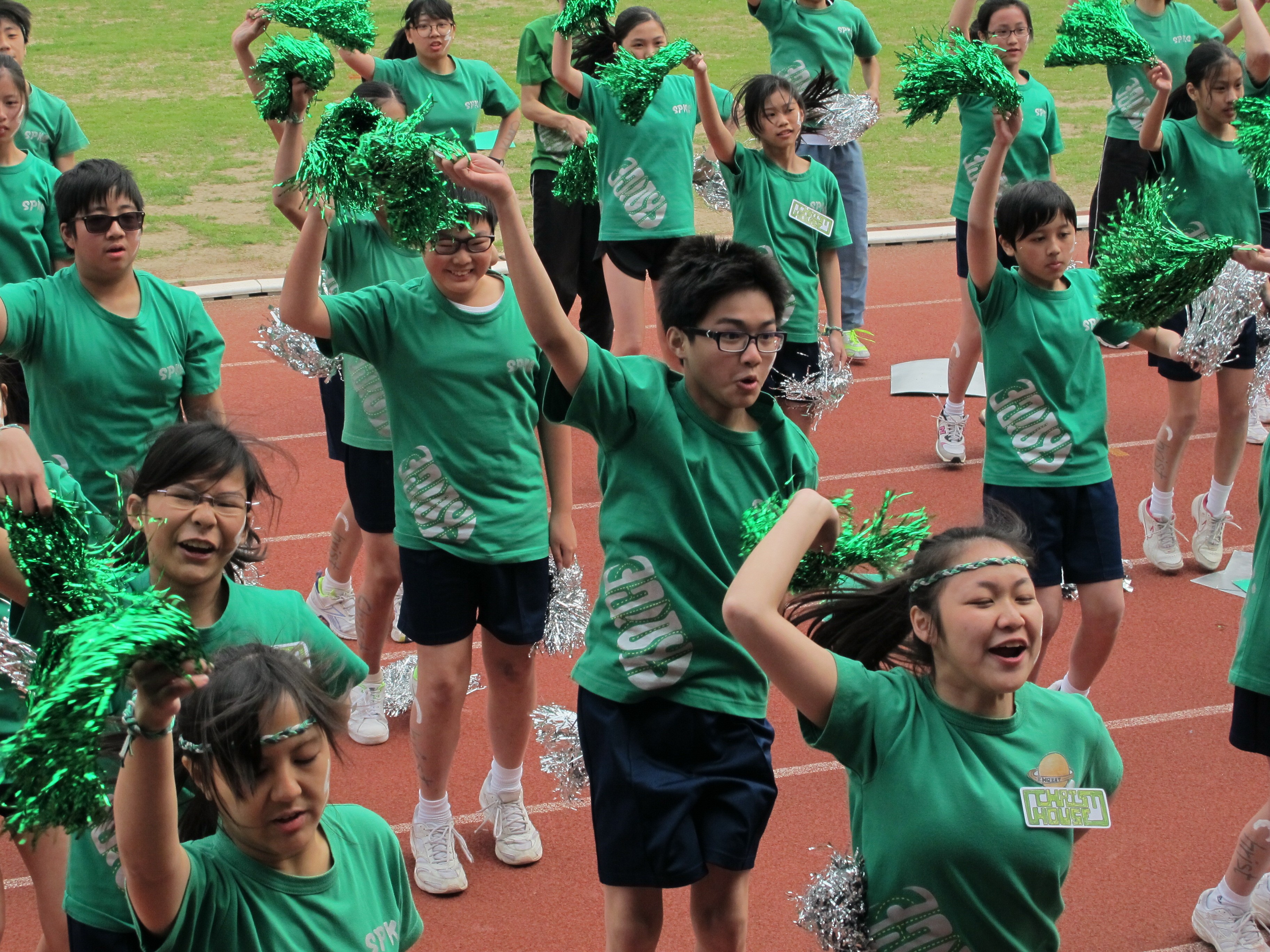 Christ House was performing their Dance.
10th Anniversary Relay Cup- participants included 4 Houses representatives, staff and alumni
Back