和富傑出公民學生獎勵計劃2019/20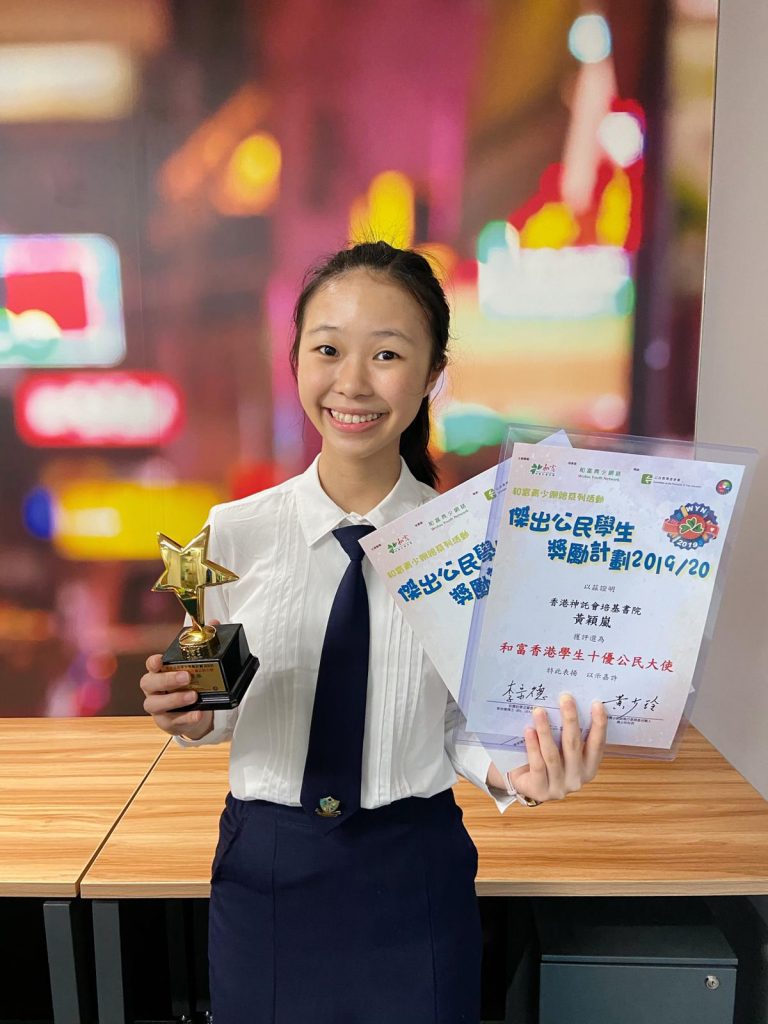 Congratulations! 
Our eminent students achieved remarkable results  in Wo Foo Moral and Civic Student Award Scheme 2019/20 (和富傑出公民學生獎勵計劃2019/20).
Wong Wing Nam, Vennie (4 Love) attained the title of Top 10 Outstanding Student Award in Hong Kong (和富香港學生十大公民大使獎). This award recognizes her excellent performance in leadership, community services and enthusiastic participation in moral and civic training.
The following students also attained "Merit Awards with certificates":
1. Wong Yuet Ka, Katrina (4 Love)
2. Lee Nim Ching, Nicole (4 Peace)
3. Lau Ming Yan, Rebecca (4 Hope)
4. Au Yeung Lok Lam, CoCo (4 Hope)
5. Tai Chun Yui, Nicolas (4 Love)
Wo Foo Outstanding Moral and Civic Award Scheme provides a series of practical leadership training camps, workshops, seminars, and community services to train up potential teenagers who can achieve excellence in being moral and civic leaders and role models.
In line with our vision of cultivating servant leaders, we are pleased to see our students' untiring effort being recognized. SPKC provides abundant opportunities for students to not only show their compassion, but also to serve the vulnerable in the community with love and care.
Back