Student Leaders Inauguration Ceremony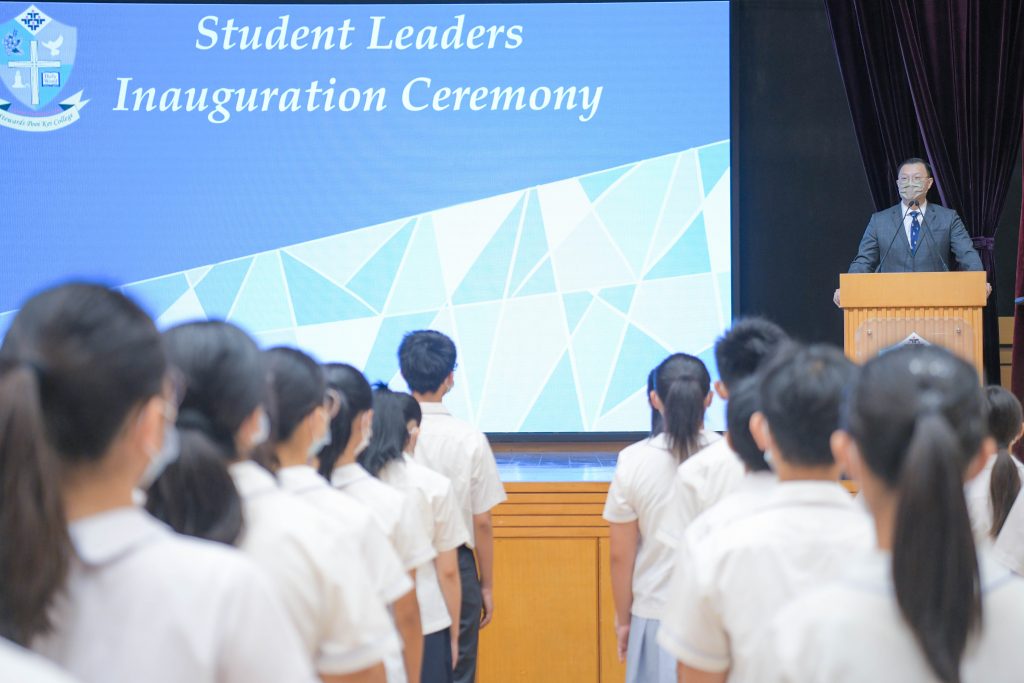 Our School is dedicated to nurturing "tomorrow's leaders".  A servant leader shares power, puts the needs of fellows first and helps others develop and perform better.
Oath-taking is a significant milestone for student leaders in SPKC to show their commitment to the team(s) that they are representing and their dedication to serve the school and the others.
In the Student Leaders Inauguration Ceremony held on 29 September 2021, the School Prefect Team, Committee of the Four Houses,  Savior, Priest, King, Christ, Committee of Sports Association and Arts Association took an oath to commit wholeheartedly to serve the school and schoolmates with love and wisdom from God.
May all student leaders bear the pledge in mind and walk the talk throughout their serving year!
Back