Prestigious Award in Career & Life Planning Education
The Career and Life Planning Education (CLP) Team is excited to share with all Pooikeinians that we have won the Silver Award in the Life Planning Education and Career Guidance Program Design Award Competition (生涯規劃教育計劃設計大獎比賽) organized by the Hong Kong Association of Careers Masters and Guidance Masters (HKACMGM). Our school-based design "Draw to Dream, Direct to Determine – The 4D Project" (「勾畫夢想,建構前程」計劃) is highly commended by the judging panel which consists of many experienced practitioners and leaders in the field of CLP education.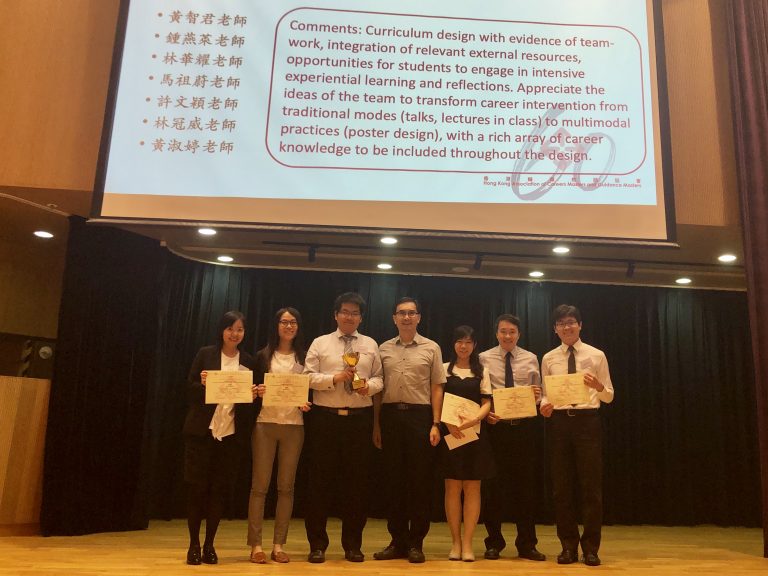 The Awardees with Dr. Chui Yat Hung, Dean of Students in HKCT Institute of Higher Education
This 4D Project, which consists of two career lessons and one counselling session for our S5 students, is a theory-driven and evidence-based curriculum implemented in SPKC in the past three consecutive years. Our students are guided to pursue their dreams and share with their peers by constructing their own "Posters about Dream Career". By completing detailed research, creative drawing and interactive presentation, our students not only have a better self-understanding, but also a clearer direction and higher determination in their all-round development in both academic and non-academic areas.
Pooikeinians' Posters about Dream Career (Click for More Posters)
The comments from the judging panel are as follow: "Curriculum design with evidence of teamwork, integration of relevant external resources, opportunities for students to engage in intensive experiential learning and reflections. Appreciate the ideas of the team to transform career intervention from traditional modes (talks, lectures in class) to multimodal practices (poster design), with a rich array of career knowledge to be included throughout the design".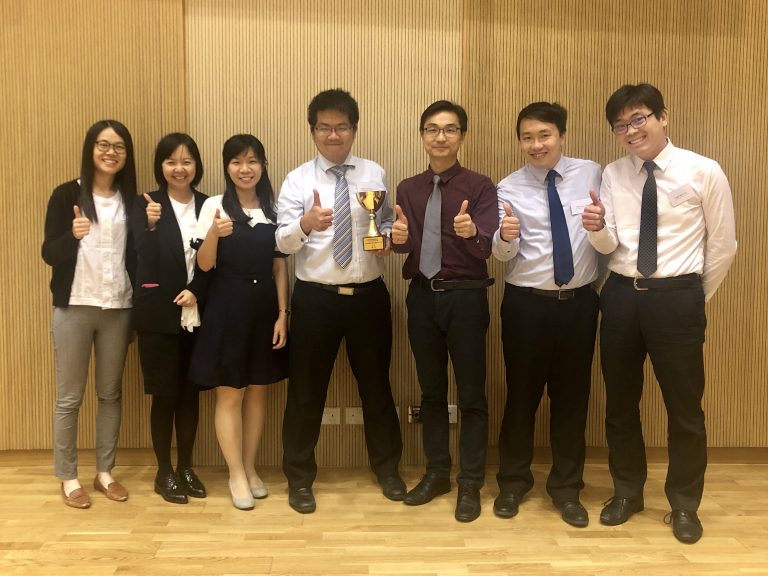 The CLP Team with our Vice Principal, Mr. Samuel Lui
For professional development and idea exchange, our school-based design will be shared with the community and other secondary schools through the platform of HKACMGM. The award is a very prestigious recognition and an encouraging driving force for our continuous effort in CLP education in SPKC. Through the whole-school approach in CLP education, we strive to make SPKC a better place for all Pooikeinians to pursue and share their dreams.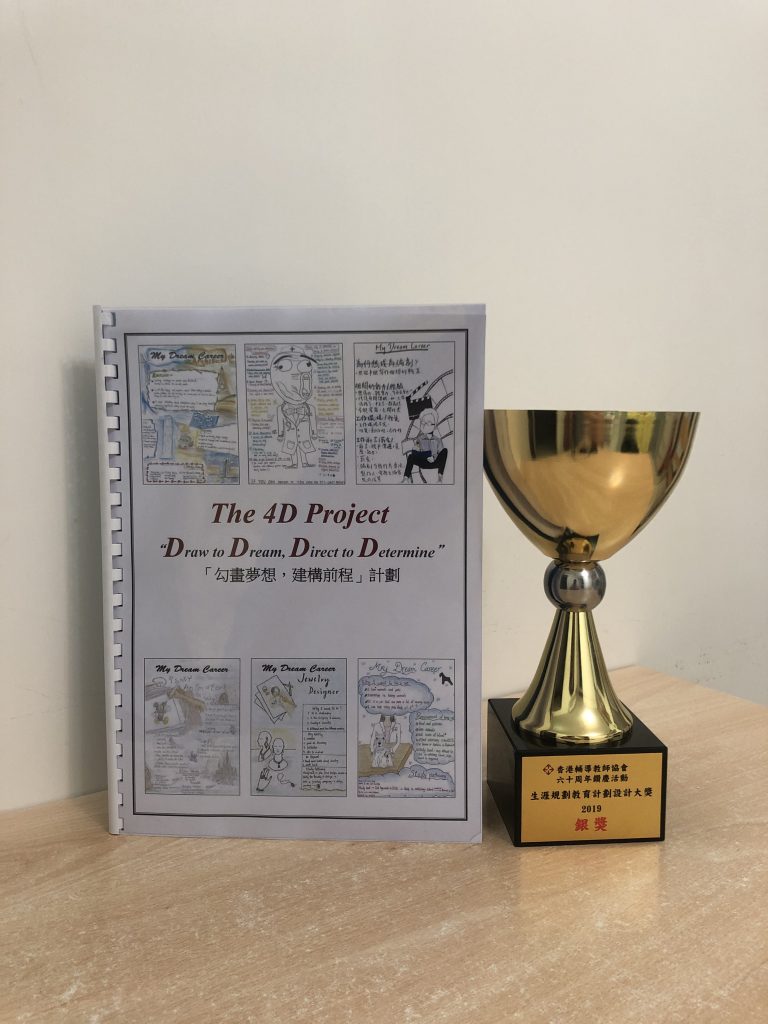 The Awarded Project Proposal and Trophy
Back